READ
Famous Male Drug Lords

Updated June 8, 2017
3.8k views
17 items
List of famous male drug lords, listed by their level of prominence with photos when available. This greatest male drug lords list contains the most prominent and top males known for being drug lords. There are thousand of males working as drug lords in the world, but this list highlights only the most notable ones. Historic drug lords have worked hard to become the best that they can be, so if you're a male aspiring to be a drug lord then the people below should give you inspiration.
List contains people like Ivory Harris and Eduardo Arellano-Felix.
While this isn't a list of all male drug lords, it does answer the questions "Who are the most famous male drug lords?" and "Who are the best male drug lords?"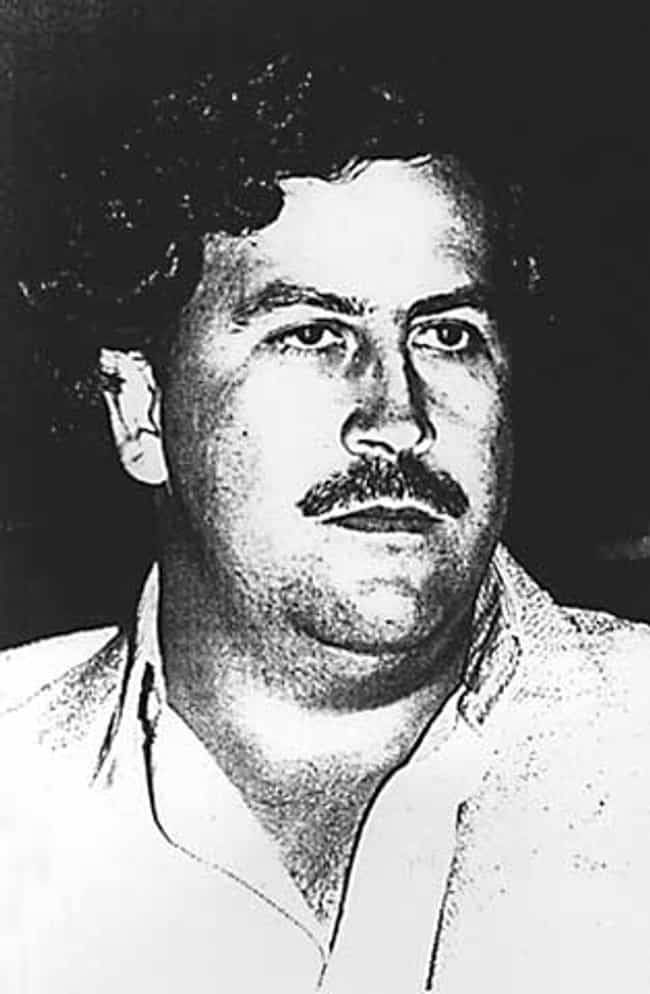 Pablo Emilio Escobar Gaviria (, Spanish: [ˈpaβlo eˈmiljo eskoˈβaɾ ɣaˈβiɾja]; 1 December 1949 – 2 December 1993) was a Colombian drug lord and narcoterrorist who founded and was the sole leader of the Medellín Cartel. Dubbed "The King of Cocaine", Escobar is the wealthiest criminal in history, having amassed an estimated net worth of US$30 billion by the time of his death (equivalent to $58 billion as of 2018), while his cartel monopolized the cocaine trade into the United States in the 1980s and 1990s.Born in Rionegro and raised in Medellín, Escobar studied briefly at Universidad Autónoma Latinoamericana of Medellín, but left without graduating; he instead began engaging in criminal ...more on Wikipedia
Age: Dec. at 44 (1949-1993)
Birthplace: Rionegro, Colombia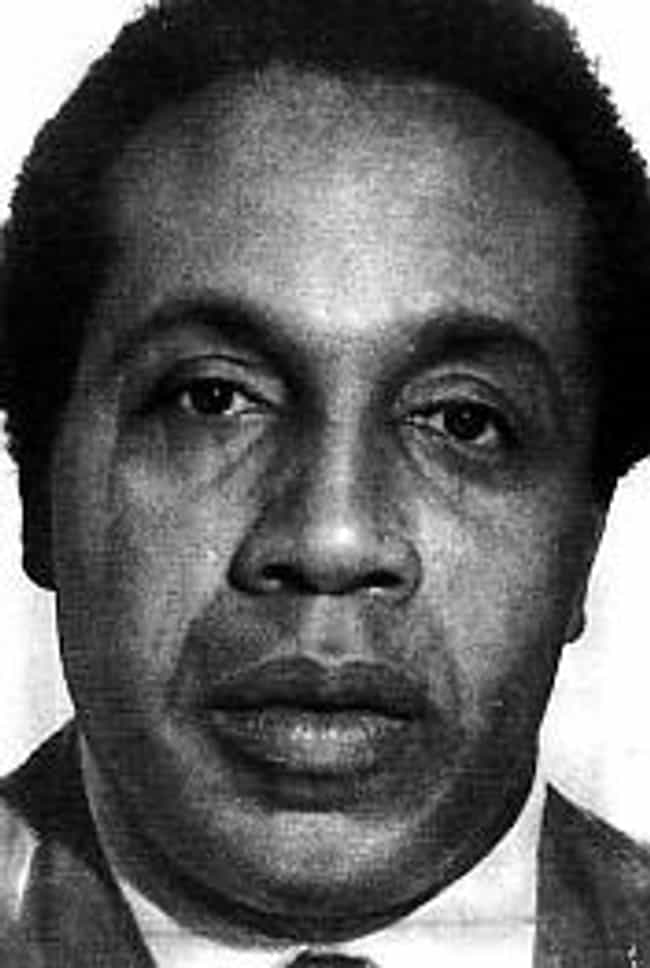 Frank Lucas (September 9, 1930 – May 30, 2019) was an American drug trafficker who operated in Harlem during the late 1960s and early 1970s. He was known for cutting out middlemen in the drug trade and buying heroin directly from his source in the Golden Triangle in Southeast Asia. Lucas boasted that he smuggled heroin using the coffins of dead American servicemen, but this claim is denied by his Southeast Asian associate, Leslie "Ike" Atkinson. Rather than hide the drugs in the coffins, they were hidden in the pallets underneath, as depicted in the feature film American Gangster (2007) in which he was played by Denzel Washington, although the film fictionalized elements of Lucas' life for ...more on Wikipedia
Age: 88
Birthplace: La Grange, North Carolina, United States of America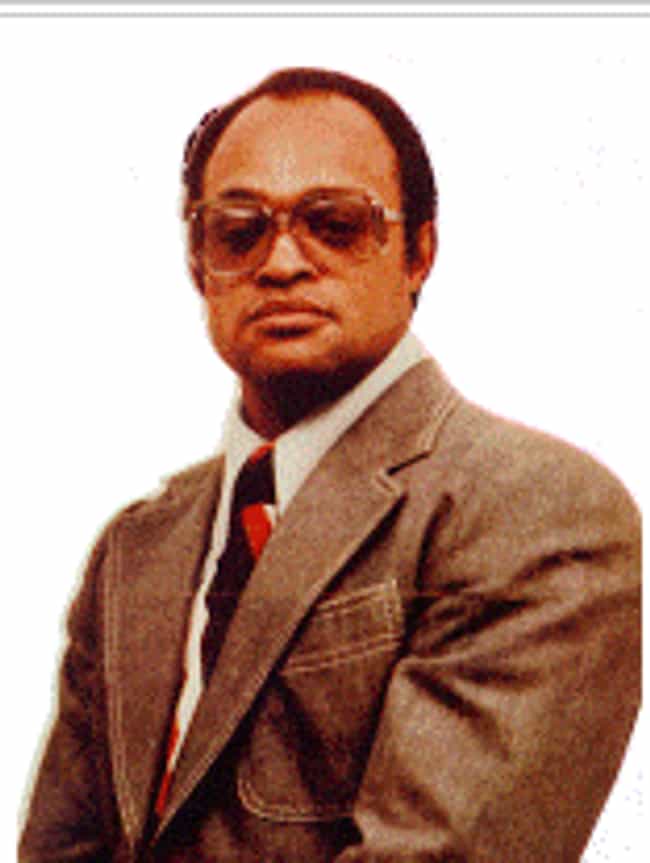 Leroy Nicholas Barnes (October 15, 1933 – June 18, 2012) was an American crime boss, active in New York City during the 1970s. In 1972, Barnes formed The Council, a seven-man African-American organized crime syndicate that controlled a significant part of the heroin trade in the Harlem area of New York City. Barnes led The Council into an international drug trafficking ring, in partnership with the Italian-American Mafia, until his arrest in 1977. Barnes was sentenced to life imprisonment, eventually becoming a federal informant that led to the collapse of The Council in 1983. In 2007, Barnes released a book, Mr. Untouchable, written with Tom Folsom, and a documentary DVD of the same title ...more on Wikipedia
Age: 85
Birthplace: Harlem, New York City, New York, United States of America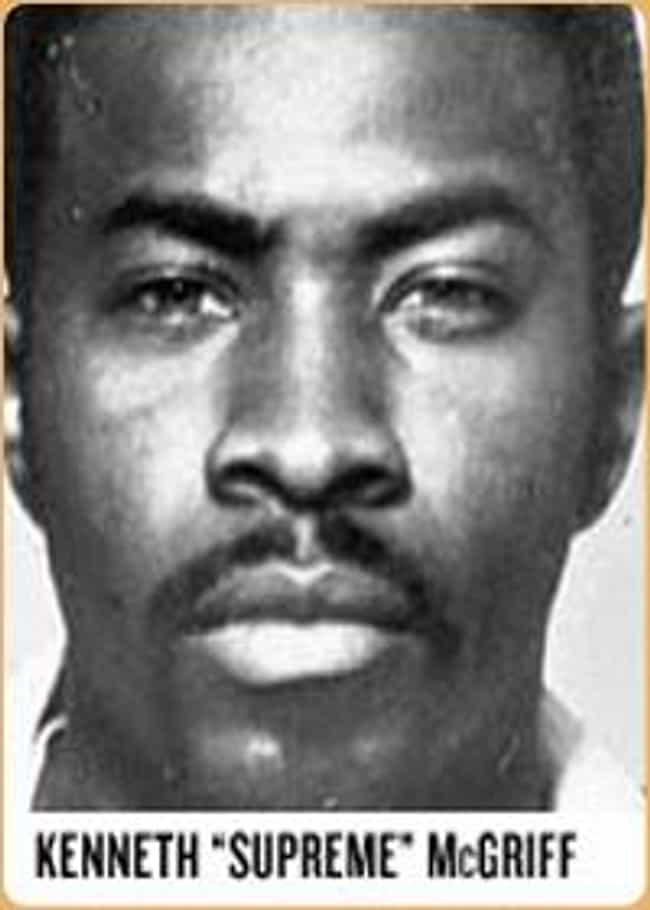 Kenneth "Supreme" McGriff (born September 19, 1960) is a convicted former American drug trafficker and organized crime figure. McGriff came to prominence in early 1981 when he formed his own Crack cocaine-distributing and manufacturing organization which he called The Supreme Team based in South Jamaica, Queens, New York City, New York. Under McGriff's leadership, the gang's numbers swelled to the hundreds and came to control the Crack Cocaine trade in the Baisley Park, the neighborhood where McGriff was raised. In 1987, McGriff was arrested following a joint state and federal investigation and in 1989 pleaded guilty to engaging in a Continuing Criminal Enterprise. He was sentenced to 12 ...more on Wikipedia
Age: 58
Birthplace: New York City, New York