READ

Famous Male Highwaymans

List of famous male highwaymans, listed by their level of prominence with photos when available. This greatest male highwaymans list contains the most prominent and top males known for being highwaymans. There are thousand of males working as highwaymans in the world, but this list highlights only the most notable ones. Historic highwaymans have worked hard to become the best that they can be, so if you're a male aspiring to be a highwayman then the people below should give you inspiration.
List is made up of many different people, including James Allen and Wiley Harpe.
While this isn't a list of all male highwaymans, it does answer the questions "Who are the most famous male highwaymans?" and "Who are the best male highwaymans?"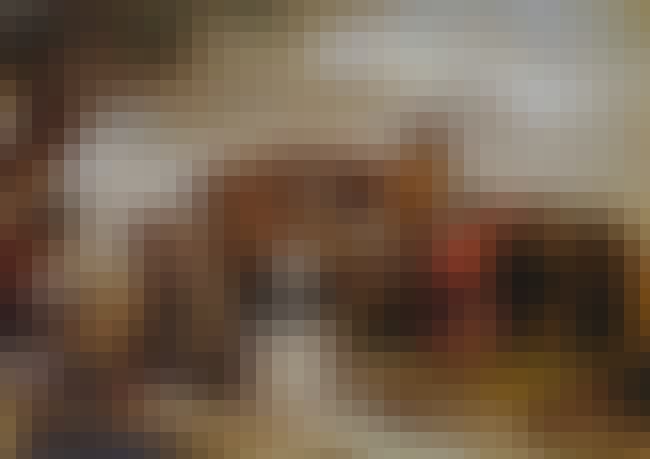 Claude Du Vall was a French-born gentleman highwayman in post-Restoration Britain. ...more on Wikipedia
Age: Dec. at 27 (1643-1670)
Birthplace: Normandy
see more on Claude Duval

The Penitent thief, also known as the Thief on the Cross or the Good Thief, is an unnamed person mentioned in the Gospel of Luke who was crucified alongside Jesus and asked Jesus to remember him in his kingdom, unlike his companion the Impenitent thief. He is traditionally referred to as "St. Dismas". In different Christian traditions different names have been given to the thief: In the Arabic First Infancy Gospel he is called Titus, and the impenitent thief Dumachus. In the Gospel of Nicodemus and Catholic tradition the name Dismas is given to the thief. He was never canonized by the Catholic Church but is venerated as a saint by local traditions as Saint Dismas. The name Dismas for this ...more on Wikipedia
Age: Dec. at 50 (17 BC-33)
Birthplace: Galilee, Israel
see more on Saint Dismas

The impenitent thief was one of the two thieves who was crucified alongside Jesus. According to the Gospels, he taunted Jesus about not saving himself, while the penitent thief asked for mercy. The impenitent thief is given the apocryphal name Gestas, which first appears in the Gospel of Nicodemus, while his companion is called Dismas. Pious folk beliefs later embellished that Gestas was on the cross to the left of Jesus and Dismas was on the cross to the right of Jesus. In Jacobus de Voragine's "Golden Legend", the name of the impenitent thief is given as Gesmas. The impenitent thief is sometimes referred to as the "bad thief" in contrast to the good thief. The apocryphal Arabic Infancy ...more on Wikipedia
Age: Dec. at 52 (19 BC-33)
Birthplace: Galilee, Israel
see more on Gestas
Henry Simms, known as Young Gentlemen Harry, was a thief and highwayman in 18th-century England who was transported to Maryland for theft, but escaped and returned to England, where he was eventually executed for highway robbery. ...more on Wikipedia
Age: Dec. at 30 (1717-1747)
Birthplace: St Martin-in-the-Fields, London, United Kingdom
see more on Henry Simms