List of famous male martyrs, listed by their level of prominence with photos when available. This greatest male martyrs list contains the most prominent and top males known for being martyrs. There are thousand of males working as martyrs in the world, but this list highlights only the most notable ones. Historic martyrs have worked hard to become the best that they can be, so if you're a male aspiring to be a martyr then the people below should give you inspiration.
The list you're viewing contains people like Saint Alban and Rabbi Akiva.
While this isn't a list of all male martyrs, it does answer the questions "Who are the most famous male martyrs?" and "Who are the best male martyrs?"
Paul the Apostle (Latin: Paulus; Greek: Παῦλος, romanized: Paulos; Coptic: ⲡⲁⲩⲗⲟⲥ; c. 5 – c. 64 or 67), commonly known as Saint Paul and also known by his Jewish name Saul of Tarsus (Hebrew: שאול התרסי‎, romanized: Sha'ūl ha-Tarsī; Greek: Σαῦλος Ταρσεύς, romanized: Saũlos Tarseús), was an apostle (although not one of the Twelve Apostles) who taught the gospel of Christ to the first-century world. Paul is generally considered one of the most important figures of the Apostolic Age and in the mid-30s to the mid-50s AD he founded several churches in Asia Minor and Europe. He took advantage of his status as both a Jew and a Roman citizen to minister to both Jewish and Roman audiences. According ...more on Wikipedia
Birthplace: Tarsus, Turkey
see more on Paul the Apostle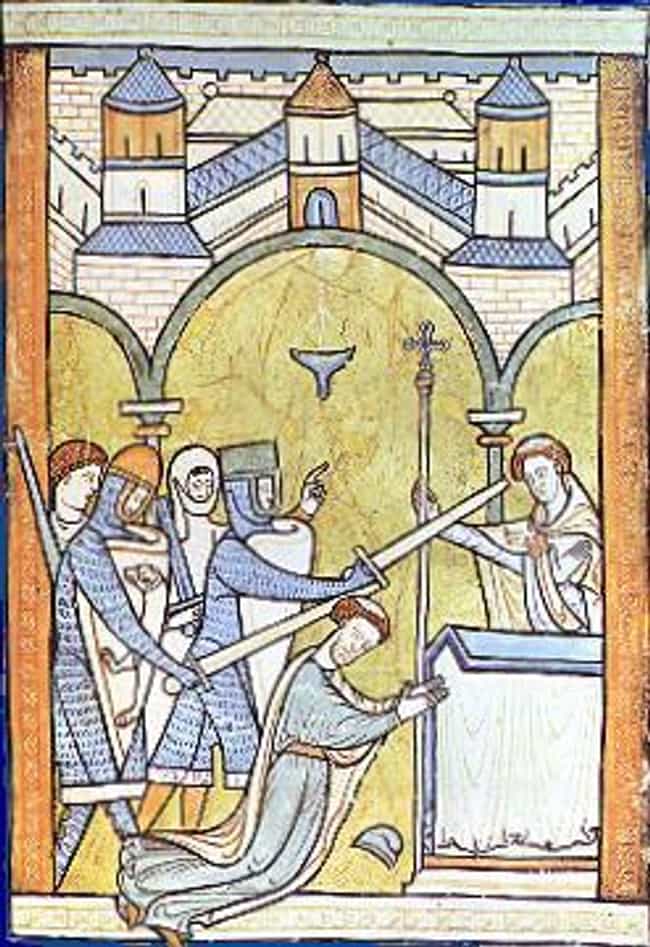 Thomas Becket (), also known as Saint Thomas of Canterbury, Thomas of London and later Thomas à Becket (21 December c. 1119 (or 1120) – 29 December 1170), was Archbishop of Canterbury from 1162 until his murder in 1170. He is venerated as a saint and martyr by both the Catholic Church and the Anglican Communion. He engaged in conflict with Henry II, King of England, over the rights and privileges of the Church and was murdered by followers of the king in Canterbury Cathedral. Soon after his death, he was canonised by Pope Alexander III. ...more on Wikipedia
Age: Dec. at 52 (1118-1170)
Birthplace: Cheapside, United Kingdom
see more on Thomas Becket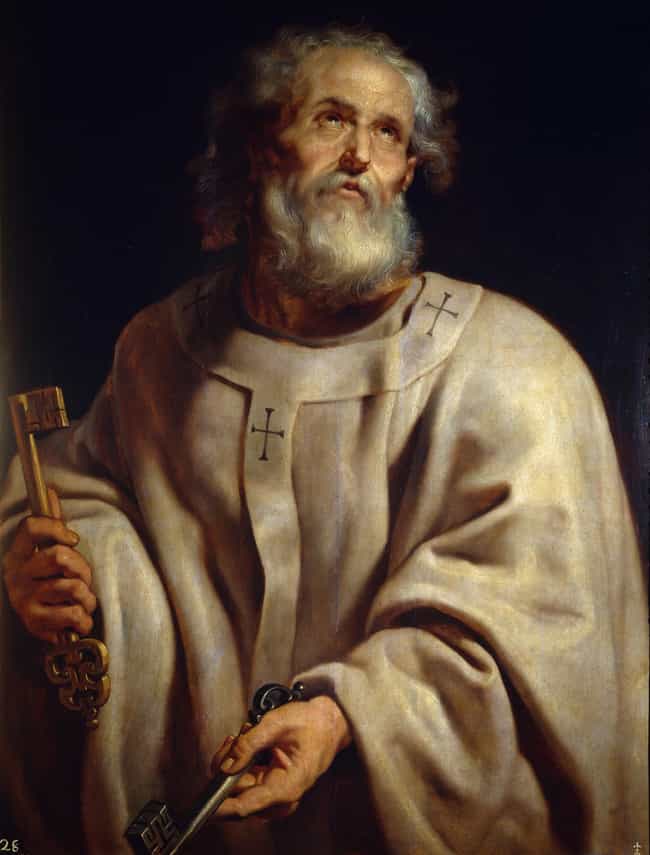 Saint Peter (Syriac: ܫܸܡܥܘܿܢ ܟܹ݁ܐܦ݂ܵܐ, Šemʿōn Kēp̄ā; Hebrew: שמעון בר יונה‎ Šimʿōn bar Yōnāh; Greek: Πέτρος, translit. Petros; Coptic: ⲡⲉⲧⲣⲟⲥ, romanized: Petros; Latin: Petrus; r. AD 30; died between AD 64 and 68), also known as Simon Peter, Simeon, Simon (, pronunciation ), Sham'un al-Safa, Cephas, or Peter the Apostle, was one of the Twelve Apostles of Jesus Christ, and the first leader of the early Church. According to Christian tradition, Peter was crucified in Rome under Emperor Nero. He is traditionally counted as the first Bishop of Rome‍—‌or pope‍—‌and also by Eastern Christian tradition as the first Patriarch of Antioch. The ancient Christian churches all venerate Peter as a major ...more on Wikipedia
Birthplace: Bethsaida, Syria
see more on Saint Peter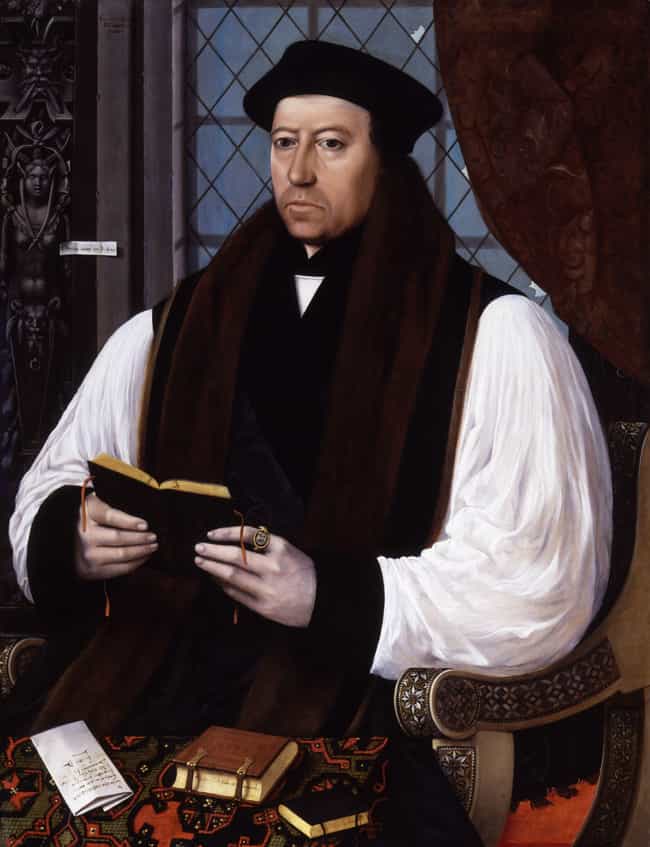 Thomas Cranmer (2 July 1489 – 21 March 1556) was a leader of the English Reformation and Archbishop of Canterbury during the reigns of Henry VIII, Edward VI and, for a short time, Mary I. He helped build the case for the annulment of Henry's marriage to Catherine of Aragon, which was one of the causes of the separation of the English Church from union with the Holy See. Along with Thomas Cromwell, he supported the principle of Royal Supremacy, in which the king was considered sovereign over the Church within his realm. During Cranmer's tenure as Archbishop of Canterbury, he was responsible for establishing the first doctrinal and liturgical structures of the reformed Church of England. ...more on Wikipedia
Age: Dec. at 67 (1489-1556)
Birthplace: Aslockton, United Kingdom
see more on Thomas Cranmer