READ

Famous Male Noblemen

List of famous male noblemans, listed by their level of prominence with photos when available. This greatest male noblemans list contains the most prominent and top males known for being noblemans. There are thousand of males working as noblemans in the world, but this list highlights only the most notable ones. Historic noblemans have worked hard to become the best that they can be, so if you're a male aspiring to be a nobleman then the people below should give you inspiration.
List features people like Louis De Geer, John Manners, 5th Duke of Rutland, and many more
While this isn't a list of all male noblemans, it does answer the questions "Who are the most famous male noblemans?" and "Who are the best male noblemans?"
Karl Borromäus Maria Heinrich Graf von Spreti was a German diplomat. He is best known as the West German Ambassador to Guatemala from 1968 until his assassination in 1970. The story of his assassination by Guatemalan guerillas was depicted in a 1970 book, Why Karl Von Spreti Died, by Ryszard Kapuściński. Von Spreti was born in the Kapfing Castle near Landshut to an aristocratic family. Like his forefather, Karl von Spreti studied architecture. He also joined the Bavarian People's Party. After his service in the World War II German Army and a short period in Allied captivity he settled in Lindau, where he continued his career as an architect and as a local politician for the Christian Social ...more on Wikipedia
Age: Dec. at 63 (1907-1970)
Birthplace: Vilsheim, Germany
see more on Karl von Spreti
Dan Takuma was a Japanese businessman who was Director-General of Mitsui, one of the leading Japanese zaibatsu. He was a graduate of Massachusetts Institute of Technology and was married to the younger sister of statesman Kaneko Kentarō. Dan favored the cultivation of closer relations between Japan and the Western powers. In 1921, he led the Japanese Businessmen's Mission, in which a group of Japanese business leaders visited the United States, Great Britain, and France to discuss bilateral economic issues and to promote personal ties with businesspeople of those countries. On March 5, 1932, Dan was assassinated by right-wing nationalist Goro Hishinuma as part of the League of Blood ...more on Wikipedia
Age: Dec. at 74 (1858-1932)
Birthplace: Japan
see more on Dan Takuma
Nils Daniel Carl Bildt is a Swedish politician and diplomat who was Prime Minister of Sweden from 1991 to 1994. He was the leader of the liberal conservative Moderate Party from 1986 to 1999. Bildt served as Sweden's Minister for Foreign Affairs from 2006 to 2014. Bildt has been noted internationally as a mediator in the Balkan conflict, serving as the European Union's Special Envoy to the Former Yugoslavia from June 1995, co-chairman of the Dayton Peace Conference in November 1995 and High Representative for Bosnia and Herzegovina from December 1995 to June 1997, immediately after the Bosnian War. From 1999 to 2001, he served as the United Nations Secretary-General's Special Envoy for the ...more on Wikipedia
Age: 68
Birthplace: Halmstad, Sweden
see more on Carl Bildt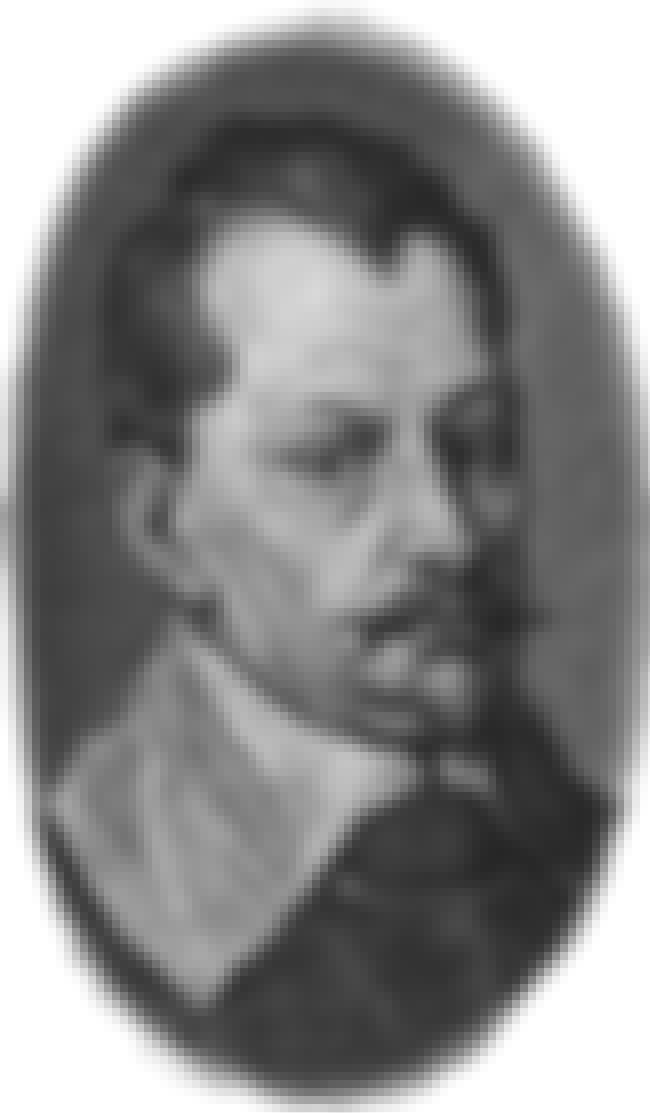 Albrecht Wenzel Eusebius von Wallenstein, also von Waldstein, was a Bohemian military leader and politician, who offered his services, and an army of 30,000 to 100,000 men during the Thirty Years' War, to the Holy Roman Emperor Ferdinand II. He became the supreme commander of the armies of the Habsburg Monarchy and a major figure of the Thirty Years' War. An imperial generalissimo by land, and Admiral of the Baltic Sea from 21 April 1628, who had made himself ruler of the lands of the Duchy of Friedland in northern Bohemia, Wallenstein found himself released from service on 13 August 1630 after Ferdinand grew wary of his ambition. Several Protestant victories over Catholic armies induced ...more on Wikipedia
Age: Dec. at 51 (1583-1634)
Birthplace: Heřmanice, Czech Republic
Also Ranked
#86 on The Most Important Military Leaders in World History
see more on Albrecht von Wallenstein