READ
Famous Male Rally Drivers

List of famous male rally drivers, listed by their level of prominence with photos when available. This greatest male rally drivers list contains the most prominent and top males known for being rally drivers. There are thousand of males working as rally drivers in the world, but this list highlights only the most notable ones. Historic rally drivers have worked hard to become the best that they can be, so if you're a male aspiring to be a rally driver then the people below should give you inspiration.
The list you're viewing has a variety of people, like Carlos Sainz and Luis Climent, in it.
While this isn't a list of all male rally drivers, it does answer the questions "Who are the most famous male rally drivers?" and "Who are the best male rally drivers?"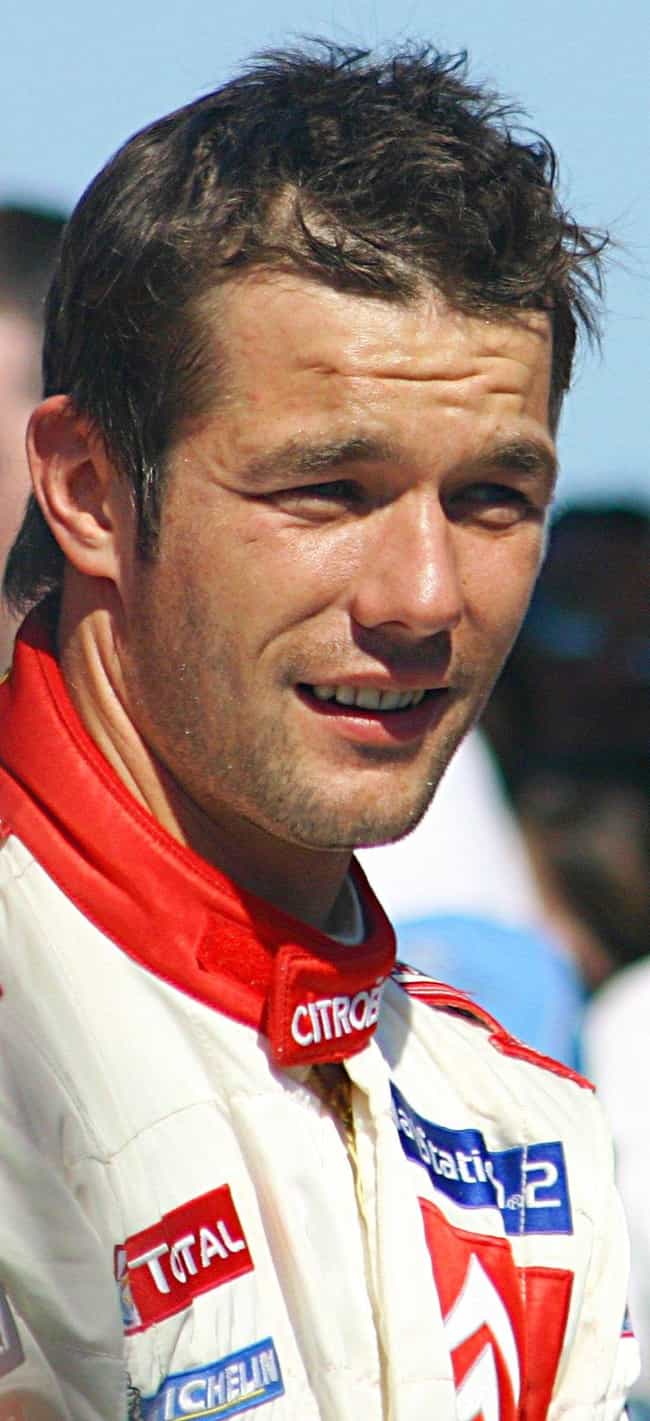 Sébastien Loeb (French pronunciation: ​[sebastjɛ̃ lœb]; born 26 February 1974) is a French professional rally, racing, and rallycross driver. He competed for the Citroën World Rally Team in the World Rally Championship (WRC) and is the most successful driver in WRC history, having won the world championship a record nine times in a row. He holds several other WRC records, including most event wins, most podium finishes and most stage wins. Loeb announced his retirement from World Rallying at the end of the 2012 season. Participating in selected events in the 2013 WRC season, he raced a full season in the FIA GT Series driving a McLaren MP4-12C before moving on with Citroën to the FIA World ...more on Wikipedia
Age: 44
Birthplace: Haguenau, France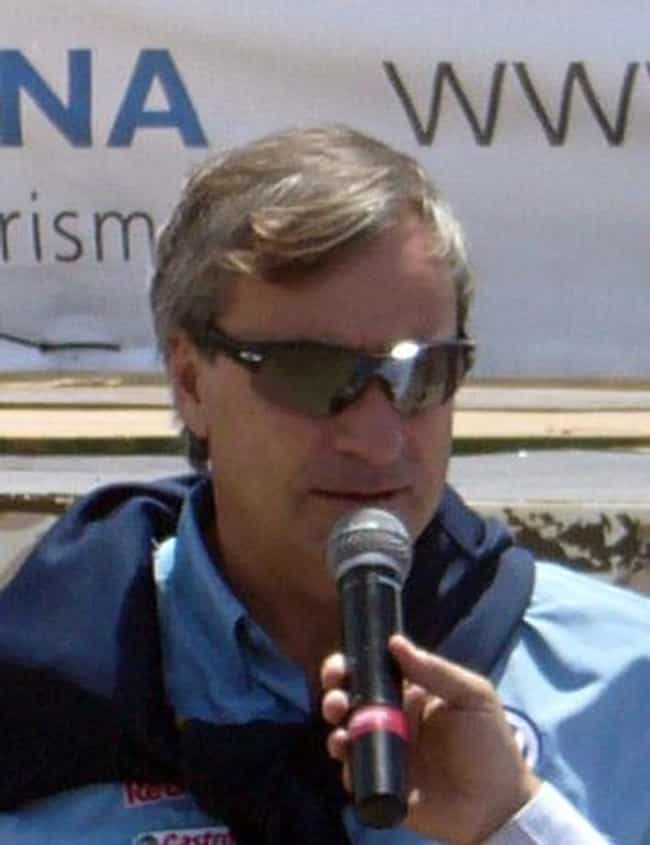 Carlos Sainz Cenamor (born 12 April 1962 in Madrid, Spain) is a Spanish rally driver. He won the World Rally Championship drivers' title with Toyota in 1990 and 1992, and finished runner-up four times. Constructors' world champions to have benefited from Sainz are Subaru (1995), Toyota (1999) and Citroën (2003, 2004 and 2005). In the 2018 season he is one of the official drivers of the Team Peugeot Total.Nicknamed El Matador, Sainz previously held the WRC record for most career starts until Finnish co-driver Miikka Anttila broke the record. He was also the first non-Nordic driver to win the 1000 Lakes Rally in Finland. He came close to repeating the feat at the Swedish Rally finishing second ...more on Wikipedia
Age: 56
Birthplace: Madrid, Spain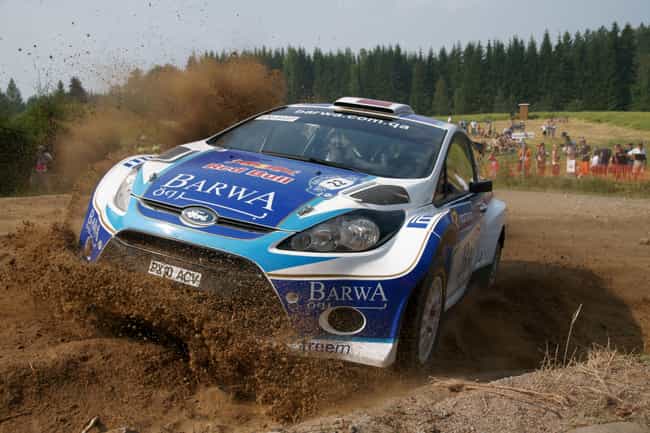 Nasser Salih Nasser Abdullah Al-Attiyah (Arabic: ناصر صالح ناصر عبدالله العطية‎; born 21 December 1970 in Doha) is a Qatari rally driver, sport shooter and sheik. He was the 2006 Production World Rally Champion, a 13-time Middle East Rally Champion, 2014 and 2015 WRC-2 champion, three times winner of FIA cross-country rally Cup (2008,2015 and 2016) and the 2011 , 2015 and 2019 Dakar Rally winner. He currently competes in the World Rally Championship and Middle East Rally Championship for the Qatar World Rally Team. His three victories in the Dakar Rally make him the only Middle Easterner and West Asian to win the competition more than once. In shooting, Al-Attiyah won the bronze medal in the ...more on Wikipedia
Age: 48
Birthplace: Doha, Qatar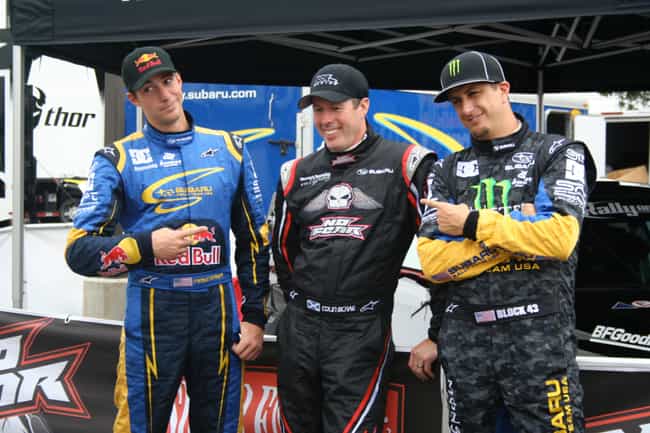 Kenneth Block (born November 21, 1967) is a professional rally driver with the Hoonigan Racing Division, formerly known as the Monster World Rally Team. Block is also one of the co-founders of DC Shoes. Over the years, he has also competed in many action sports events including skateboarding, snowboarding, and motocross. Since selling his ownership of DC Shoes, Block has shifted his business focus to Hoonigan Industries, an apparel brand for auto enthusiasts. He is currently the co-owner and "Head Hoonigan In Charge" (HHIC) at the company.. ...more on Wikipedia
Age: 51
Birthplace: Long Beach, California, United States of America