READ

Famous Male Televangelists

If you've ever been watching basic cable throughout the day, you've probably flipped past a couple televangelists preaching and spreading their word. If not, you can find the most well-known ones in this list of famous male televangelists, listed by their level of prominence with photos when available. This greatest male televangelists list contains the most prominent and top males known for being televangelists, both living and dead. Be sure to also check out famous female televangelists and famous male pastors. There are thousand of males working as Christian televangelists in the world, but this list highlights only the most notable ones. Historic televangelists have worked hard to become the best that they can be, so if you're a male aspiring to be a televangelist then the people below should give you inspiration.
List features people like Billy Graham and Joel Osteen. Featuring TV preachers, television pastors, popular ministers on TV, and more, this list has it all.
While this isn't a list of all male televangelists, it does answer the questions "Who are the most famous male televangelists?" and "Who are the best male televangelists?"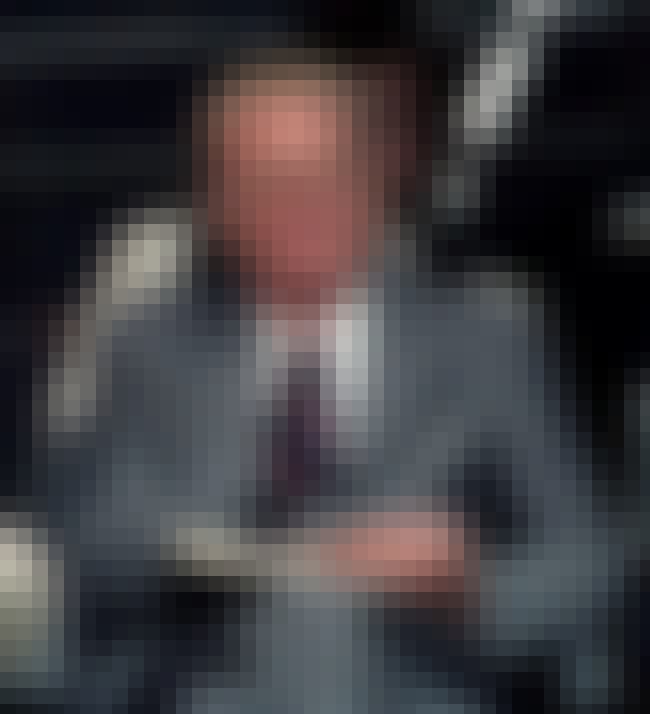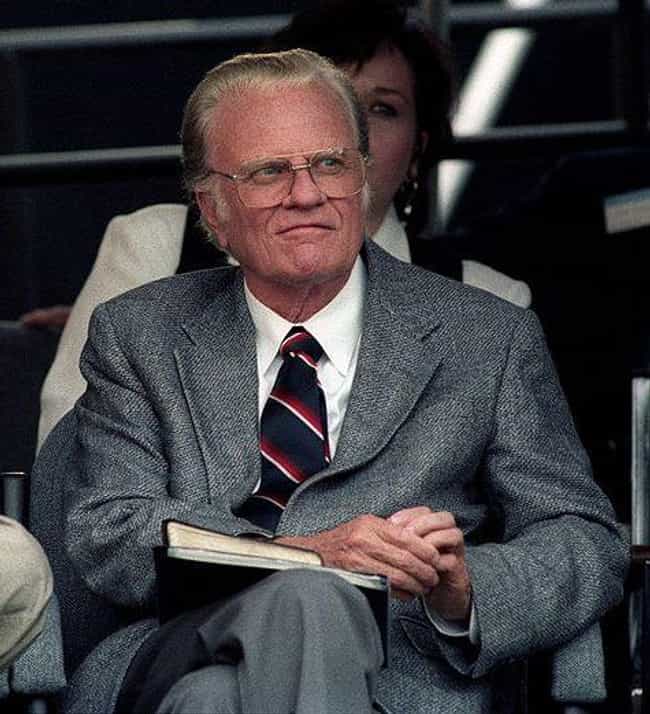 William Franklin "Billy" Graham Jr., KBE is an American evangelical Christian evangelist, ordained as a Southern Baptist minister, who rose to celebrity status in 1949 reaching a core constituency of middle-class, moderately conservative Protestants. He held large indoor and outdoor rallies; sermons were broadcast on radio and television, some still being re-broadcast today. Graham was a spiritual adviser to several American presidents; he was particularly close to Dwight D. Eisenhower, Lyndon Johnson and Richard Nixon. He insisted on integration for his revivals and crusades in 1953 and invited Martin Luther King, Jr. to preach jointly at a revival in New York City in 1957. Graham bailed ...more on Wikipedia
Age: 100
Birthplace: Charlotte, North Carolina, United States of America
Nationality: United States of America
Profession: Evangelist, Film Producer, Screenwriter, Actor, Pastor, + more
Credits: Born Again, Two a Penny, Come the Morning, The Homecoming, Shadow of the Boomerang, + more
Also Ranked
#86 on The Most Important Leaders in U.S. History
#22 on We Asked, You Answered: If You Could Be Any Dead Historical Figure For 24 Hours, Who Would It Be?
see more on Billy Graham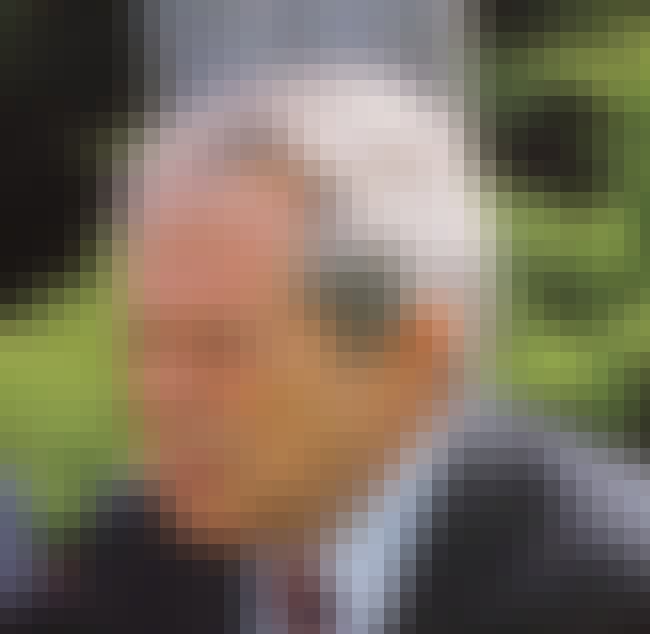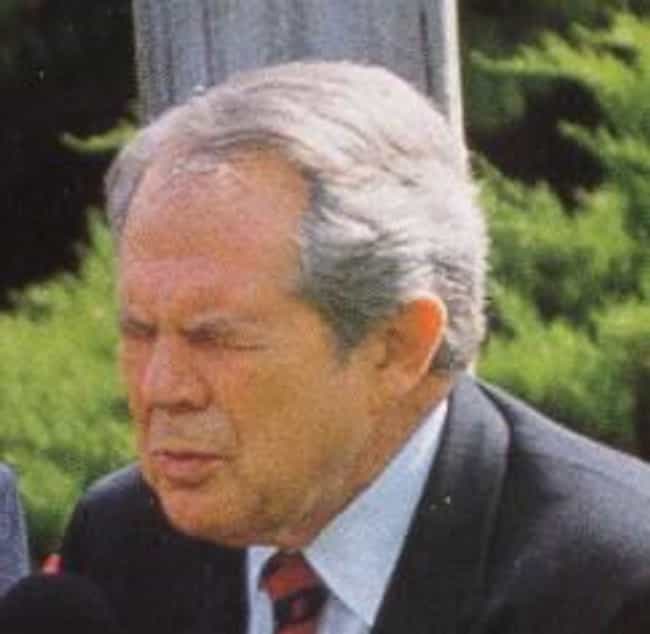 Marion Gordon Robertson is an American media mogul, executive chairman, and a former Southern Baptist minister, who generally supports conservative Christian ideals. He presently serves as chancellor and CEO of Regent University and chairman of the Christian Broadcasting Network. ...more on Wikipedia
Age: 88
Birthplace: Virginia, United States of America
Nationality: United States of America
Profession: Businessperson, Environmentalist, Entrepreneur, Military Officer, Televangelist, + more
Credits: The 700 Club
see more on Pat Robertson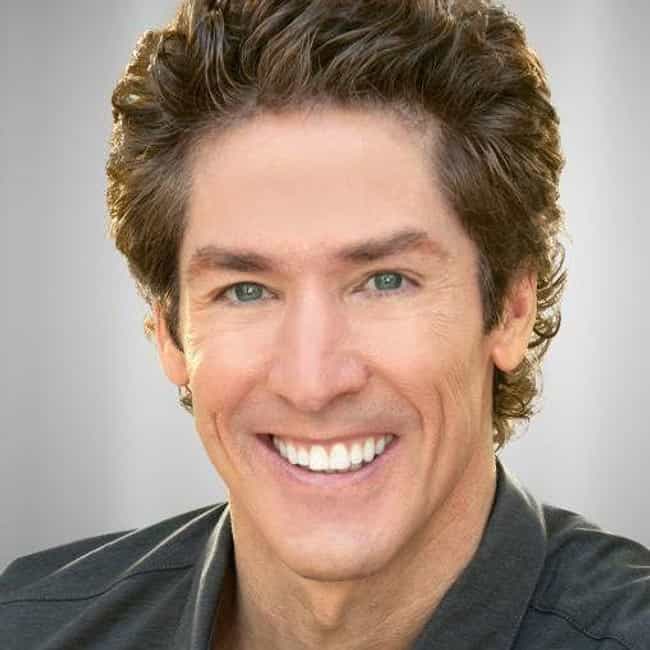 Joel Scott Osteen is an American preacher, televangelist, author, and the Senior Pastor of Lakewood Church, the largest Protestant church in the United States, in Houston, Texas. His televised sermons are seen by over 7 million viewers weekly and over 20 million monthly in over 100 countries. Osteen has written five New York Times Bestselling books. He has been widely nicknamed "The Smiling Preacher". In 2004, his first book, Your Best Life Now, was released by Time Warner and debuted at the top of the The New York Times Best Seller list. The book remained a The New York Times Best Seller for more than 200 weeks. ...more on Wikipedia
Age: 55
Birthplace: Texas, USA, Houston
Nationality: United States of America
Profession: Evangelist, Author, Televangelist, Pastor, Writer, + more
Credits: Friends of God: A Road Trip with Alexandra Pelosi, Just Laugh
see more on Joel Osteen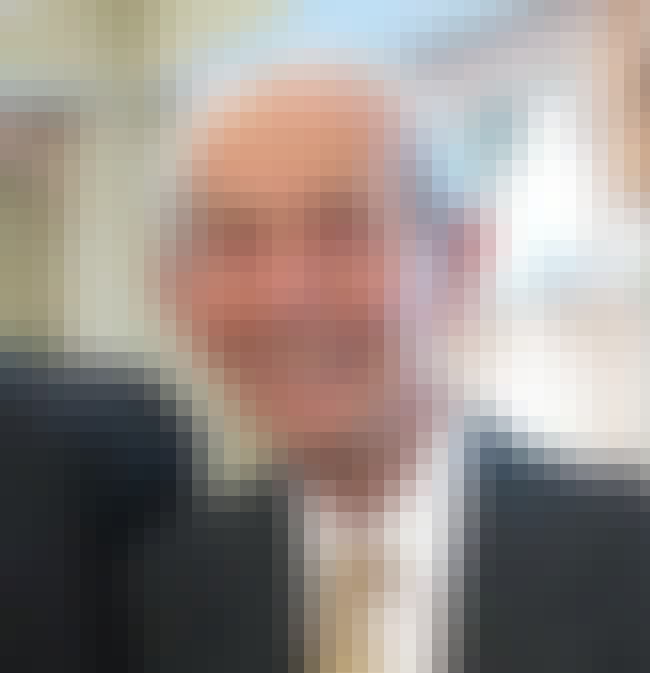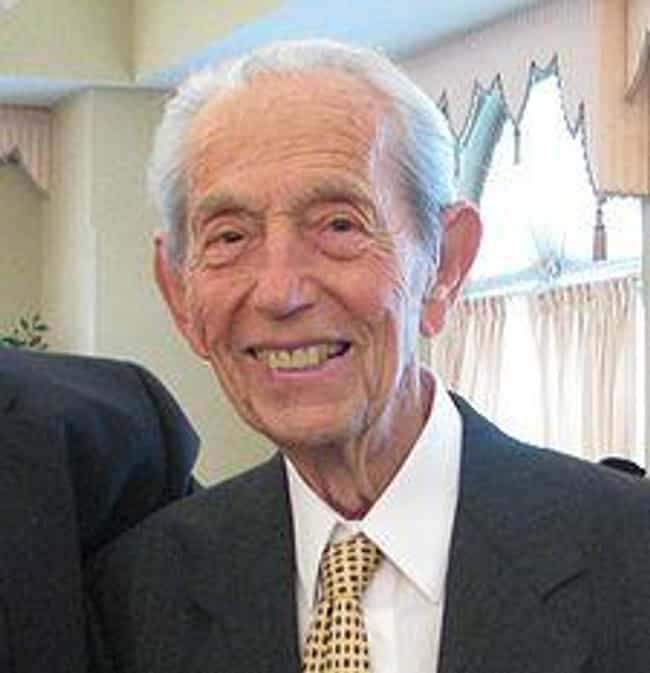 Harold Egbert Camping was an American Christian radio broadcaster, author and evangelist. Beginning in 1958, he served as president of Family Radio, a California-based radio station group that broadcasts to more than 150 markets in the United States. In October 2011, he retired from active broadcasting following a stroke, but still maintained a role at Family Radio. ...more on Wikipedia
Age: Dec. at 92 (1921-2013)
Birthplace: Colorado, United States of America
Nationality: United States of America
Profession: Civil engineer, Author, Radio personality, Televangelist, Pastor, + more
see more on Harold Camping