Culture
Famous Michelangelo Statues

List of famous Michelangelo Statues, listed alphabetically with pictures of the art when available. A celebrated artist around the world, Michelangelo has created some of the most historic Statues of all time. These popular Michelangelo Statues fetch insane amounts of money at art auctions, so if you want to buy one then start saving your money now. Going to museums can be expensive and time consuming, so scroll through this list to see Statues that Michelangelo created from the comfort of your own home. You can find additional information for these renowned Michelangelo Statues by clicking the names of the pieces.
List is made up of artwork like Buddha Park and ArcelorMittal Orbit.
This list answers the questions, "What are the most famous Michelangelo Statues?" and "What are examples of Michelangelo Statues?"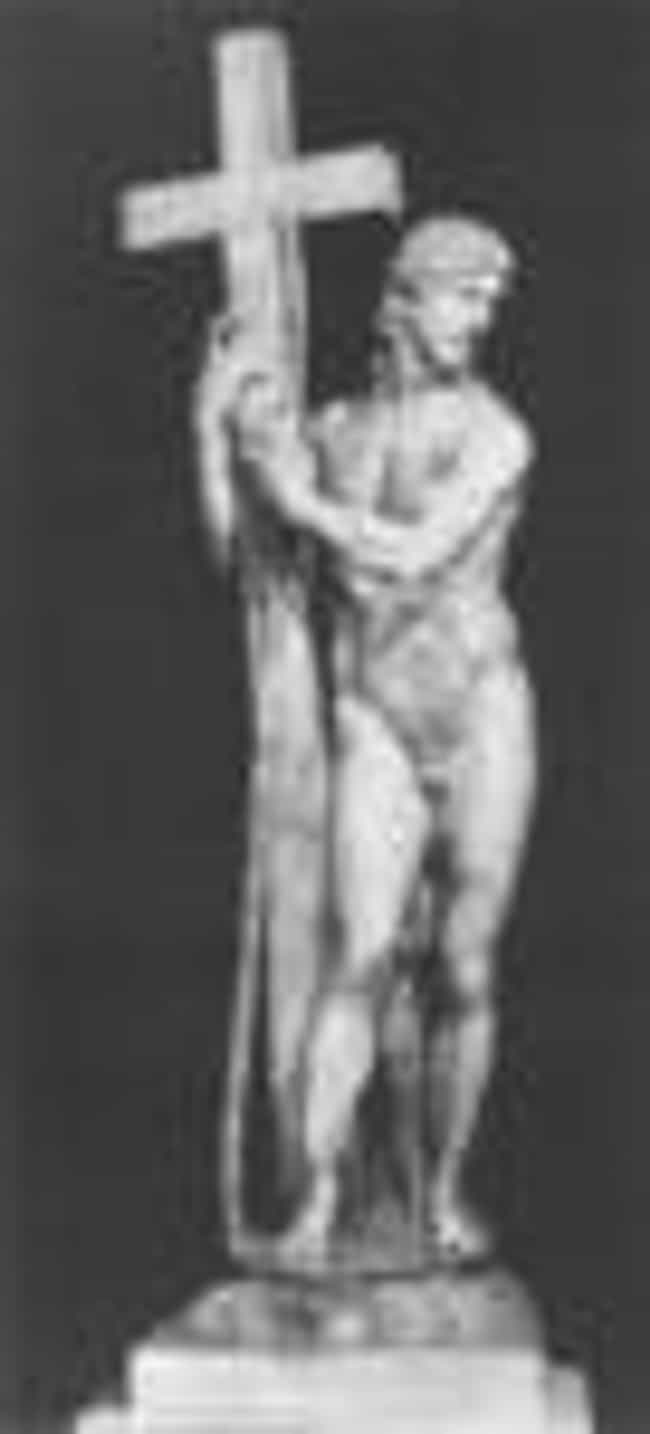 The Cristo della Minerva, also known as Christ the Redeemer, Christ Carrying the Cross or the Risen Christ, is a marble sculpture by the Italian High Renaissance master Michelangelo Buonarroti, finished in 1521. It is in the church of Santa Maria sopra Minerva in Rome, to the left of the main altar. The work was commissioned in June 1514, by the Roman patrician Metello Vari, who stipulated only that the nude standing figure would have the Cross in his arms, but left the composition entirely to Michelangelo. Michelangelo was working on a first version of this statue in his shop in Macello dei Corvi around 1515, but abandoned it in roughed-out condition when he discovered a black vein in the ...more on Wikipedia
see more on Cristo della Minerva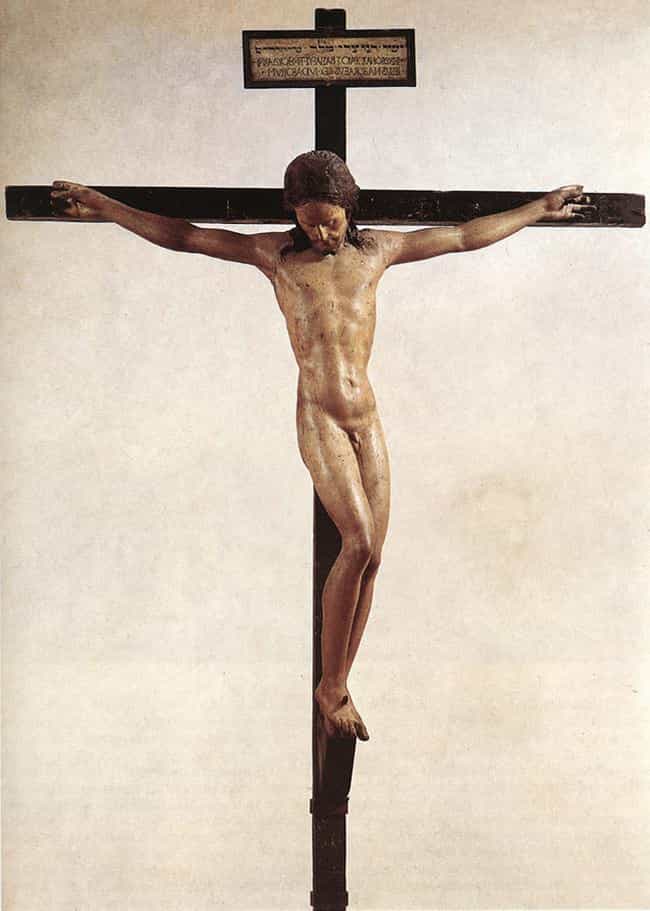 Two different crucifixes, or strictly wooden corpus figures for crucifixes, are attributed to the High Renaissance master Michelangelo, although neither is universally accepted as his. Both are relatively small figures which would have been produced in Michelangelo's youth. ...more on Wikipedia
see more on Crucifix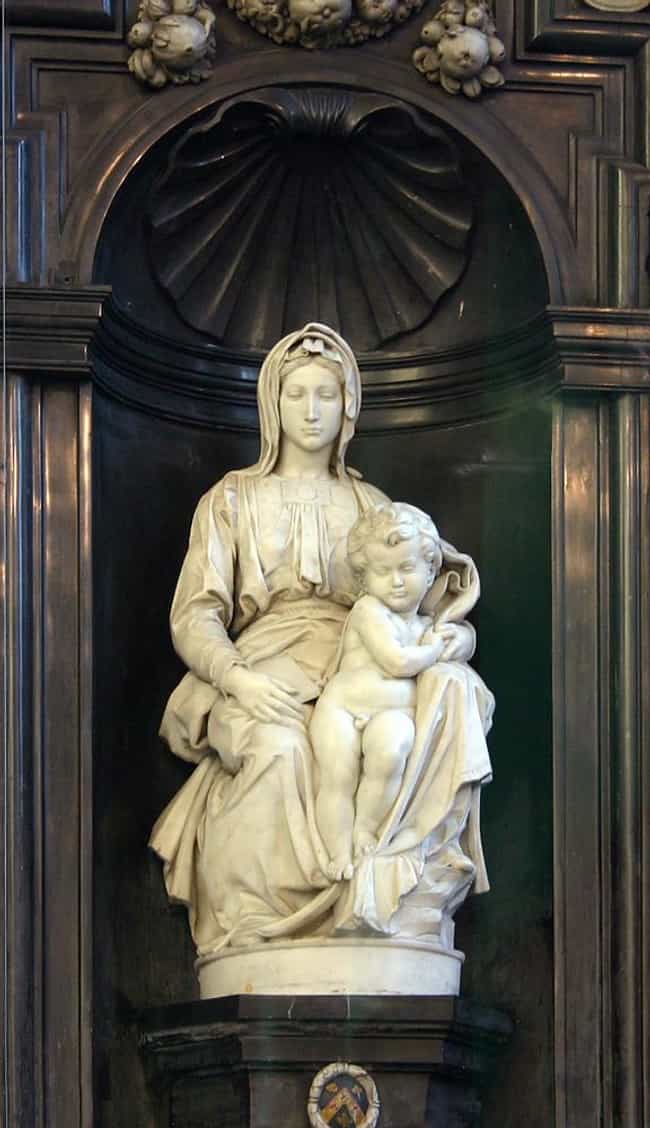 The Madonna of Bruges is a marble sculpture by Michelangelo of Mary with the infant Jesus. Michelangelo's depiction of the Madonna and Child differs significantly from earlier representations of the same subject, which tended to feature a pious Virgin smiling down on an infant held in her arms. Instead, Jesus stands upright, almost unsupported, only loosely restrained by Mary's left hand, and appears to be about to step away from his mother and into the world. Meanwhile, Mary does not cling to her son or even look at him, but gazes down and away, as if she knows already what is to be her son's fate. It is believed the work was originally intended for an altar piece. If this is so, then it ...more on Wikipedia
see more on Madonna of Bruges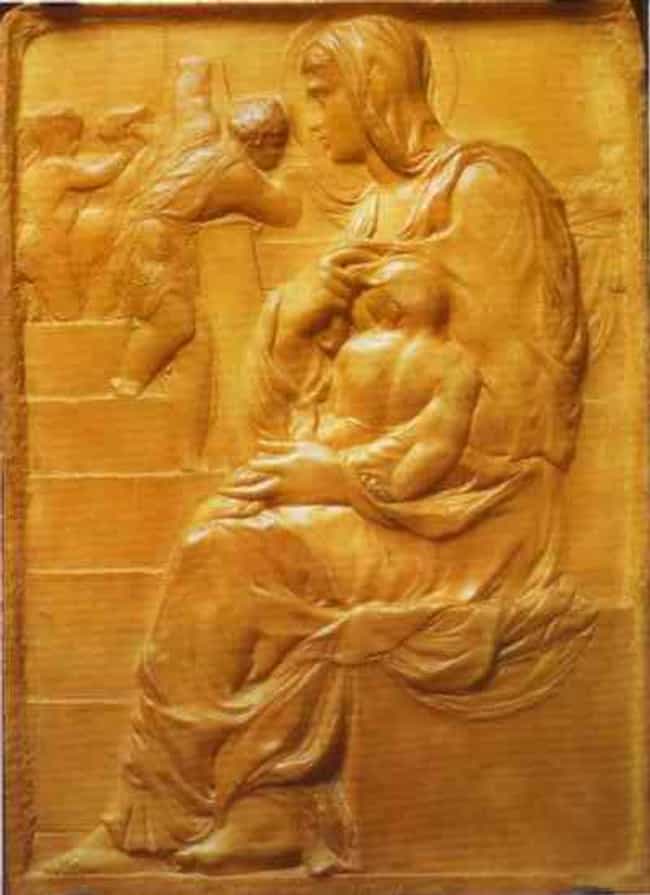 The Madonna of the Stairs is a relief sculpture by Michelangelo in the Casa Buonarroti, Florence. It was sculpted around 1491, when Michelangelo was about seventeen. This and the Battle of the Centaurs were Michelangelo's first two sculptures. The first reference to the Madonna of the Stairs as a work by Michelangelo was in the 1568 edition of Giorgio Vasari's Lives of the Most Excellent Painters, Sculptors, and Architects. ...more on Wikipedia
see more on Madonna of the Stairs