Culture
Famous Minimalist Artists, Ranked

Updated June 14, 2019
418 votes
103 voters
28.5k views
44 items
List of famous Minimalism artists, with images, bios, and information about their notable works. All the greatest artists associated with the Minimalism movement are included here, along with clickable names for more details on that particular painter or sculptor. These notable Minimalism period artists are organized by popularity, so the best artists are at the top of the list. If you think the best Minimalism artist isn't as high as they should be then be sure to give them an upvote.
These artists, like Frank Stella and Ronnie Landfield include images when available.
This list answers the questions, "Who are the most famous Minimalism artists?" and "Who are the best Minimalism artists?"
Almost every well-known or influential figure in this movement is listed below. You can use this factual list to create a new list, re-rank it to fit your opinion, then share it on Facebook, Twitter or any other social networks you belong to. (44 items)
back to page 1
John Dwyer McLaughlin (May 21, 1898 – March 22, 1976) was an American abstract painter. Based primarily in California, he was a pioneer in minimalism and hard-edge painting. Considered one of the most significant Californian postwar artists, McLaughlin painted a focused body of geometric works that are completely devoid of any connection to everyday experience and objects, inspired by the Japanese notion of the void. He aimed to create paintings devoid of any object hood including but not limited to a gestures, representations and figuration. This led him to the rectangle. Leveraging a technique of layering rectangular bars on adjacent planes, McLaughlin creates works that provoke ...more on Wikipedia
Artworks: #6, Untitled
Birthplace: Sharon, Massachusetts
Associated periods or movements: Hard-edge painting, Minimalism
Nationality: United States of America
Art Forms: Painting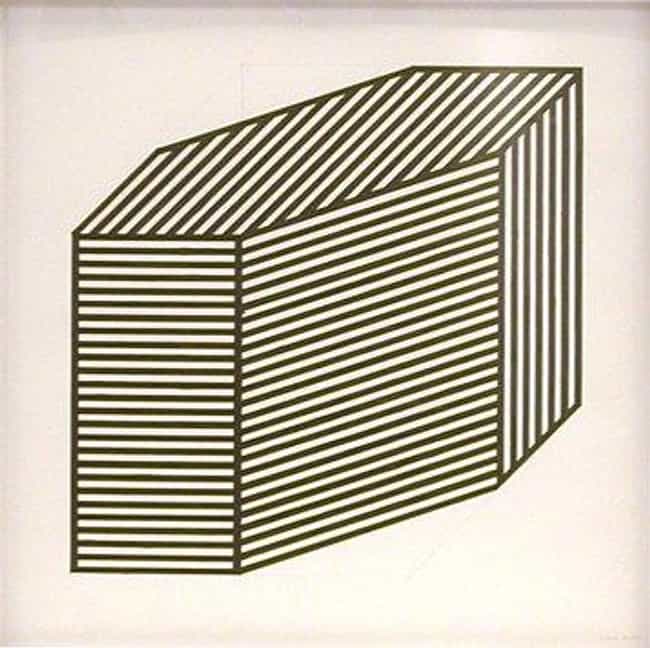 Solomon "Sol" LeWitt (September 9, 1928 – April 8, 2007) was an American artist linked to various movements, including Conceptual art and Minimalism.LeWitt came to fame in the late 1960s with his wall drawings and "structures" (a term he preferred instead of "sculptures") but was prolific in a wide range of media including drawing, printmaking, photography, painting, installation, and artist's books. He has been the subject of hundreds of solo exhibitions in museums and galleries around the world since 1965. The first biography of the artist, Sol LeWitt: A Life of Ideas, by Lary Bloom, was published by Wesleyan University Press in the spring of 2019. ...more on Wikipedia
Artworks: Working drawing for Wall Drawing #565: On three walls, continuous forms . . ., Working drawing for Wall Drawing #746: Identical cubes with color ink washes . ., Wall Drawing #45: Straight lines 10, Working drawing for Wall Drawing #380 (detail): Isometric figures drawn . ., + more
Birthplace: Hartford, Connecticut
Associated periods or movements: Contemporary art, Minimalism, Conceptual art
Nationality: United States of America
Art Forms: Sculpture, Painting, Drawing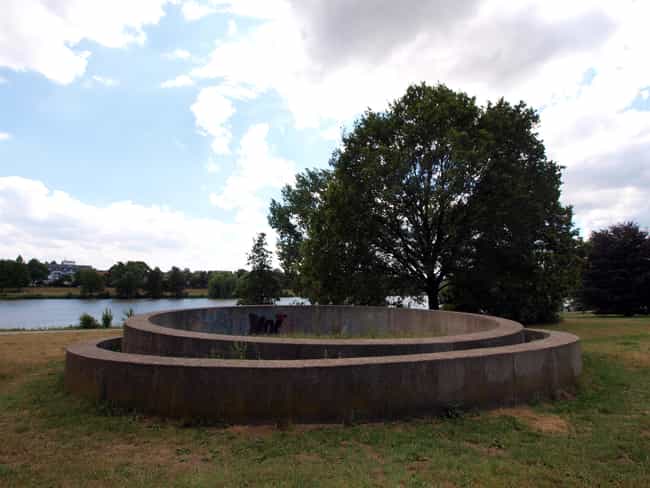 Donald Judd (June 3, 1928 – February 12, 1994) was an American artist associated with minimalism (a term he nonetheless stridently disavowed). In his work, Judd sought autonomy and clarity for the constructed object and the space created by it, ultimately achieving a rigorously democratic presentation without compositional hierarchy. It created an outpouring of seemingly effervescent works that defied the term "minimalism". Nevertheless, he is generally considered the leading international exponent of "minimalism," and its most important theoretician through such seminal writings as "Specific Objects" (1964). Judd voices his unorthodox perception of minimalism in Arts Yearbook 8, where ...more on Wikipedia
Artworks: Untitled, Relief, Untitled, Untitled, Untitled, + more
Birthplace: Excelsior Springs, Missouri
Associated periods or movements: Contemporary art, Minimalism
Nationality: United States of America
Art Forms: Sculpture, Painting
Carl Andre (born September 16, 1935) is an American minimalist artist recognized for his ordered linear format and grid format sculptures. His sculptures range from large public artworks (such as Stone Field Sculpture, 1977 in Hartford, CT and Lament for the Children, 1976 in Long Island City, NY) to more intimate tile patterns arranged on the floor of an exhibition space (such as 144 Lead Square, 1969 or Twenty-fifth Steel Cardinal, 1974). In 1988, Andre was tried and acquitted in the death of his wife, artist Ana Mendieta. ...more on Wikipedia
Artworks: 144 Lead Square, Steel Aluminum Plain, Pivot, AL Ravine, Hour Rose, + more
Birthplace: Quincy, Massachusetts
Associated periods or movements: Contemporary art, Minimalism
Nationality: United States of America
Art Forms: Sculpture