Weird History
The 12 Most Notorious Prostitutes And Madams Of The Wild West

Updated March 5, 2020
2.2M views
12 items
The Old West inevitably conjures certain images - a dimly lit saloon, a lone gunslinger, and bustling brothels. Old West sex workers and madams caused as much havoc as any Wild West crew and did as much good as any honorable, white-hatted sheriff. They did all this by using their wits and chasing their passions, whether those passions were matters of the heart, building an empire, or fighting for human rights.
With the growth of mining camps that were mostly populated by men, famous madams in the Old West took advantage of the opportunities presented to them and capitalized on their assets. Whatever your views on sex work, you cannot deny that some of the women on this list were ambitious and extraordinary entrepreneurs who made the most of the hand they were dealt.
Eleanor Dumont Chased Down A Man Who Swindled Her And Threatened Him With A Shotgun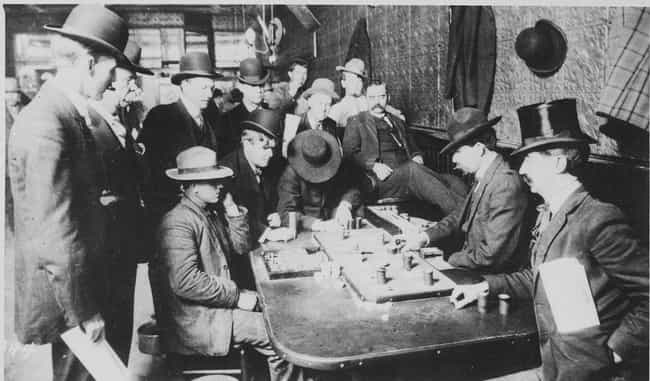 Like any true entrepreneur, Eleanor Dumont saw opportunity wherever she went. She opened several successful gaming parlors in California, offering a rarity during the time - a respectable lady dealer. Her parlor, Vingt-et-un, was finely furnished, served Champagne instead of whiskey, and only accepted the patronage of well-dressed gentlemen. It was hugely popular, but men lost interest as Dumont's beauty waned and more women began to fill the camps.
After the gold ran dry and the crowds cleared out, Dumont bought a ranch. During this time, she fell in love with a handsome, silver-tongued man named Jack McKnight. Dumont fell head over heels for the man; unfortunately, McKnight was a con artist, and he ended up taking all of her hard-earned money and selling her ranch, leaving Dumont completely destitute. Not one to take that type of treatment from anyone, she chased down her former lover with a shotgun and ended his life.
In need of money, she began to set up gambling tables at mining camps; it's said that she met Calamity Jane at one of these camps and tried to teach the famous frontierswoman how to play poker.
Fannie Porter Entertained Butch Cassidy And The Sundance Kid At Her Brothel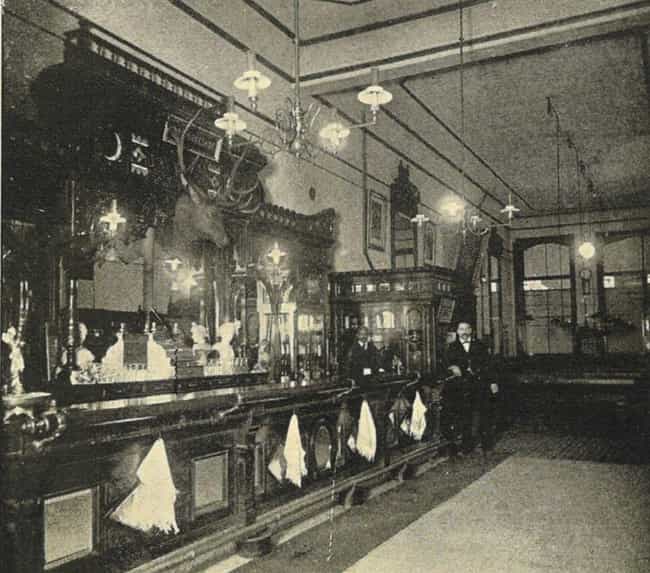 Fannie Porter ran one of the more high-end brothels in Texas, one that was said to have "fine glass fixtures, silk sheets and plush carpeting." Special guests, like the members of Butch Cassidy's crew of bandits (known as the Wild Bunch) were given chilled Champagne. Despite being a classy lady, she was no pushover, and was known to chase law enforcers off her property with a broom.
Porter's "boarding house" "served as a rest stop, hideout, rendezvous, and headquarters" for Butch Cassidy and his crew. It's said that the Sundance Kid met his later girlfriend and partner-in-crime Etta Place while she was working at Fannie's brothel. The last time the Wild Bunch showed up to Fannie's place, intent on going their separate ways, she treated them like real VIPs, throwing them an elaborate going-away party.
Big Nose Kate Broke Doc Holliday Out Of Jail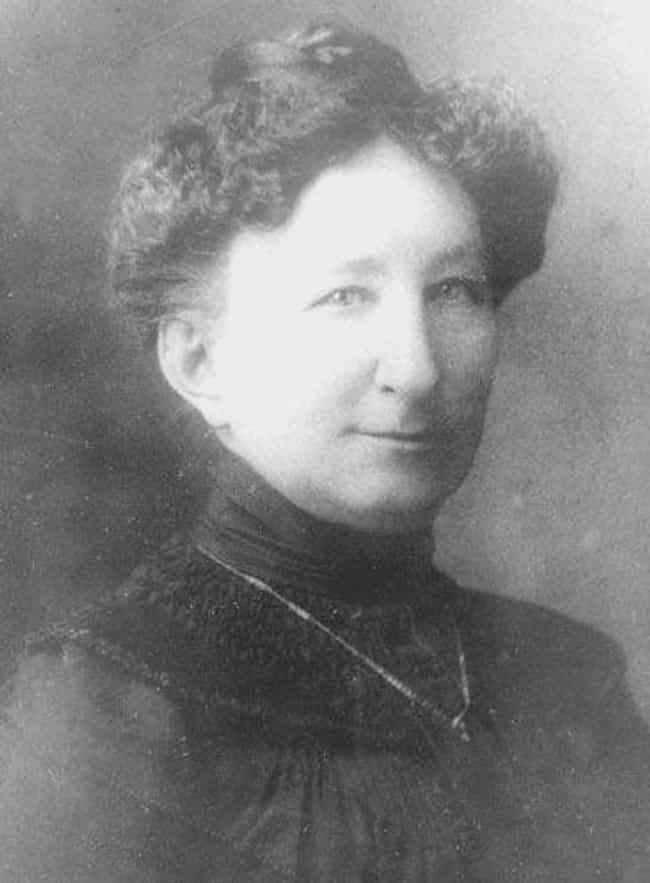 Mary Katharine Haroney, or Big Nose Kate, is probably best known for her on-again, off-again relationship with famous gunslinger Doc Holliday. Haroney ran away from her foster home and became a sex worker shortly after. She met Holliday when she moved to Texas and the two started their lengthy and rocky relationship. It is said that Haroney and Holliday would have heated arguments that would become aggressive whenever Haroney drank too much.
Despite their unhealthy relationship, Haroney once broke Holliday out of jail by starting a fire and pulling a piece on the guard. Holliday was so grateful that he promised to give up gambling. Haroney also promised to live a clean life, giving up sex work. However, both of their promises were short-lived and their rocky relationship continued until Holiday's passing.
Mollie Johnson Was A Tabloid Superstar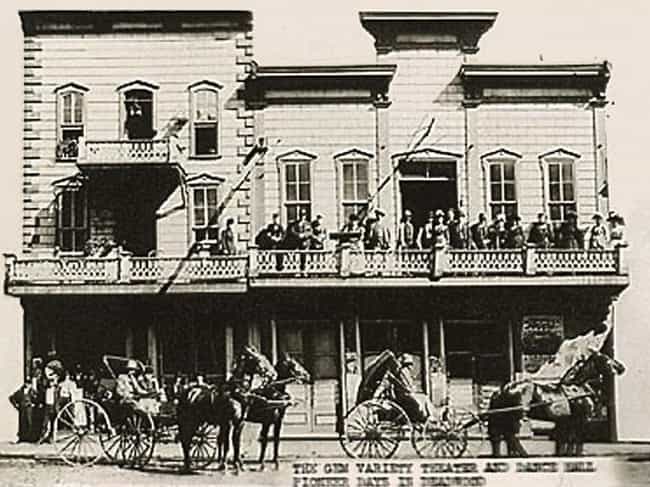 Mollie Johnson owned a brothel on one of the corner streets in Deadwood. Her life appealed to the town's people in the same way the lives of reality show stars appeal to us today. Her antics often made headlines in the Deadwood newspapers. One of her favorite pastimes was renting a carriage and riding it up and down the camp, snubbing any "lesser" women she passed. She also turned heads when she married a Black entertainer, Lew Spencer. Johnson served as a mentor to three golden-haired employees (Ida Clark, Ida Cheplan, and Jennie Duchesneau) and was known as "Queen of the Blondes."
One notable event that was reported by the papers was a buggy race between Johnson and some of her girls. After getting drunk at a baseball game, she rented two buggies and raced them. None of the women were hurt, but it is said the buggies were reduced to splinters.