READ

Famous People Born in 1905

List of famous people born in 1905, with photos when available. This list of celebrities born in 1905 is loosely ordered by popularity, so the most well-known people are at the top. All sorts of men and women are featured on this list, including actors, singers, musicians and athletes born in 1905. Various bits of information are available for these prominent people whose birth year is 1905, such as what schools they went to and where they were born. If you're looking for a particular famous person born in 1905 you can type their name into the "search" bar and it will take you right to them.
The list you're viewing is made up of many different celebs, like Henry Fonda and Greta Garbo.
If you're trying to answer the question, "Which celebrities were born in 1905?" then this list should be a perfect resource for you.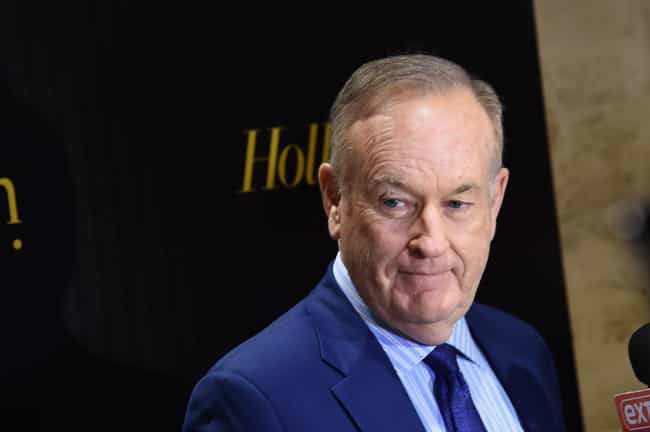 William James "Bill" O'Reilly, Jr. is an American television host, author, syndicated columnist, and political commentator. He is the host of the political commentary program The O'Reilly Factor on the Fox News Channel. During the late 1970s and 1980s, he worked as a news reporter for various local television stations in the United States and eventually for CBS News and ABC News. From 1989 to 1995, he was anchor of the entertainment news program Inside Edition. O'Reilly is widely considered a conservative commentator, though some of his positions diverge from conservative orthodoxy. O'Reilly is a registered "Independent" and characterizes himself as a "traditionalist." O'Reilly is the author ...more on Wikipedia
Age: 69
Birthplace: New York City, New York, United States of America
Also Ranked
#89 on Who Should Host the Oscars?
#34 on The Most Trustworthy Newscasters on TV Today
#37 on Guests You Hope to See on Late Show with Stephen Colbert
#22 on Dream Presidential Debate Moderators
see more on Bill O'Reilly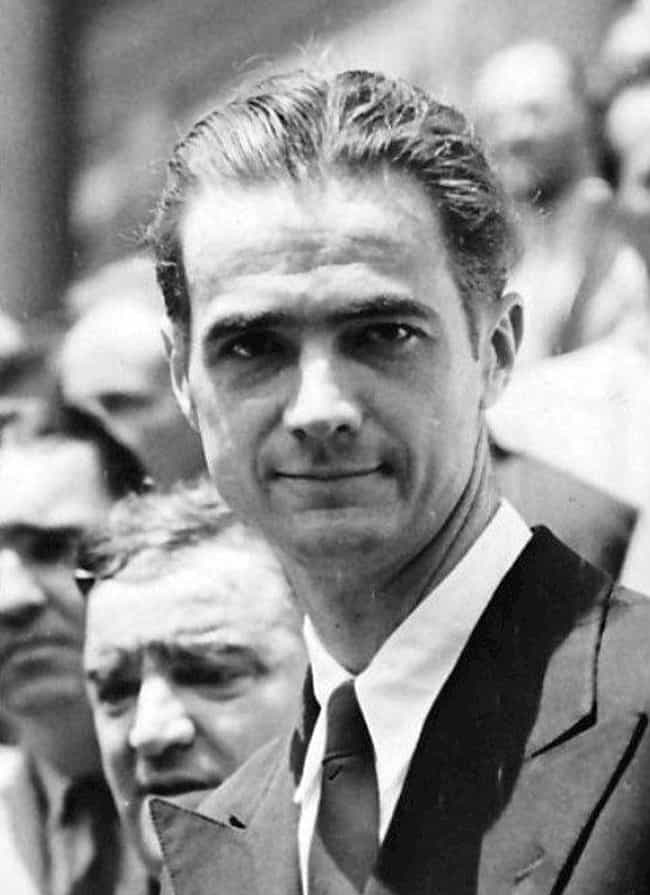 Howard Robard Hughes, Jr. was an American business tycoon, investor, aviator, aerospace engineer, inventor, filmmaker and philanthropist. During his lifetime, he was one of the wealthiest people in the world. As a maverick film tycoon, Hughes gained prominence in Hollywood from the late 1920s, making big-budget and often controversial films like The Racket, Hell's Angels, Scarface, and The Outlaw. Subsequently, he formed the Hughes Aircraft Company and hired numerous engineers and designers. He spent the rest of the 1930s setting multiple world air speed records, built the Hughes H-1 Racer and H-4 "Hercules", and acquired and expanded Trans World Airlines, which later merged with American ...more on Wikipedia
Age: Dec. at 71 (1905-1976)
Birthplace: Humble, Texas, United States of America
Also Ranked
#8 on The Greatest Billionaire Characters in Film
#21 on The Greatest Pilot Characters in Film
#11 on Fictional Characters Named Howard
see more on Howard Hughes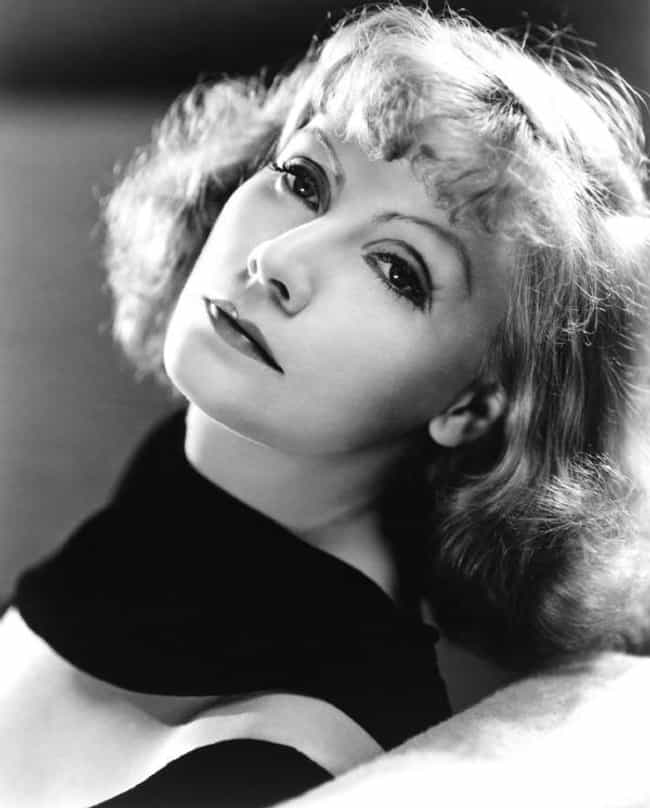 Greta Garbo was a Swedish film actress and an international star and icon during Hollywood's silent and classic periods. Garbo was nominated three times for the Academy Award for Best Actress and received an honorary one in 1954 for her "luminous and unforgettable screen performances." She also won the New York Film Critics Circle Award for Best Actress for both Anna Karenina and Camille. In 1999, the American Film Institute ranked Garbo fifth on their list of greatest female stars of all time, after Katharine Hepburn, Bette Davis, Audrey Hepburn, and Ingrid Bergman. Garbo launched her career with a secondary role in the 1924 Swedish film The Saga of Gosta Berling. Her performance caught the ...more on Wikipedia
Age: Dec. at 85 (1905-1990)
Birthplace: Stockholm, Sweden
Also Ranked
#72 on The Best Actresses in Film History
#19 on The Greatest Actresses Who Have Never Won an Oscar (for Acting)
see more on Greta Garbo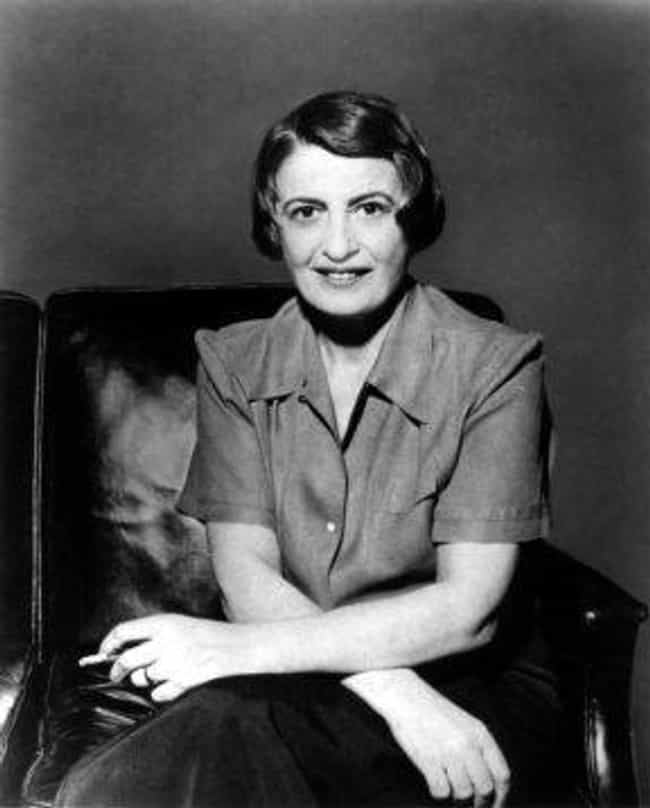 Ayn Rand was a Russian-American novelist, philosopher, playwright, and screenwriter. She is known for her two best-selling novels, The Fountainhead and Atlas Shrugged, and for developing a philosophical system she called Objectivism. Born and educated in Russia, Rand moved to the United States in 1926. She had a play produced on Broadway in 1935–1936. After two early novels that were initially unsuccessful in America, she achieved fame with her 1943 novel, The Fountainhead. In 1957, she published her best-known work, the novel Atlas Shrugged. ...more on Wikipedia
Age: Dec. at 77 (1905-1982)
Birthplace: Northwestern Federal District, Eurasia, Russia, Saint Petersburg
Also Ranked
#42 on The Best Jewish Authors
#56 on The Greatest Female Novelists Ever
see more on Ayn Rand