READ

Famous People Born in 1907

List of famous people born in 1907, with photos when available. This list of celebrities born in 1907 is loosely ordered by popularity, so the most well-known people are at the top. All sorts of men and women are featured on this list, including actors, singers, musicians and athletes born in 1907. Various bits of information are available for these prominent people whose birth year is 1907, such as what schools they went to and where they were born. If you're looking for a particular famous person born in 1907 you can type their name into the "search" bar and it will take you right to them.
Examples of celebs on this list include John Wayne and Katharine Hepburn.
If you're trying to answer the question, "Which celebrities were born in 1907?" then this list should be a perfect resource for you.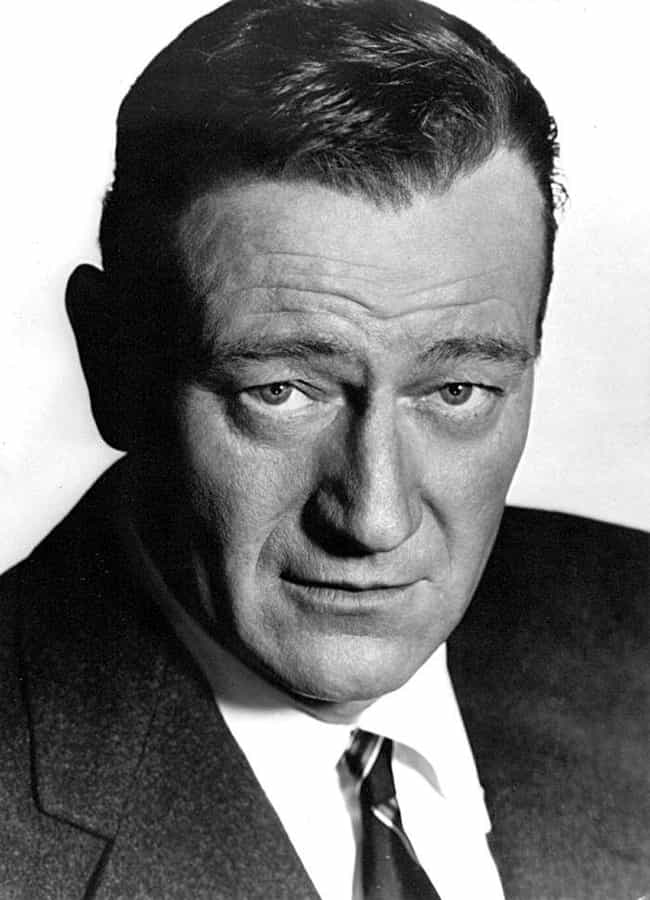 Marion Mitchell Morrison, better known by his stage name John Wayne, was an American film actor, director, and producer. An Academy Award-winner, Wayne was among the top box office draws for three decades. An enduring American icon, he epitomized rugged masculinity and is famous for his demeanor, including his distinctive calm voice, walk, and height. Wayne was born in Winterset, Iowa, but his family relocated to the greater Los Angeles area when he was nine years old. He graduated from Glendale High School. He found work at local film studios when he lost his football scholarship to USC. ...more on Wikipedia
Age: Dec. at 72 (1907-1979)
Birthplace: Winterset, USA, Iowa
Also Ranked
#63 on The Best Actors in Film History
#23 on The Coolest Actors Ever
#77 on The Greatest Actors & Actresses in Entertainment History
#26 on The Best Actors to Ever Win Best Actor in a Leading Role
see more on John Wayne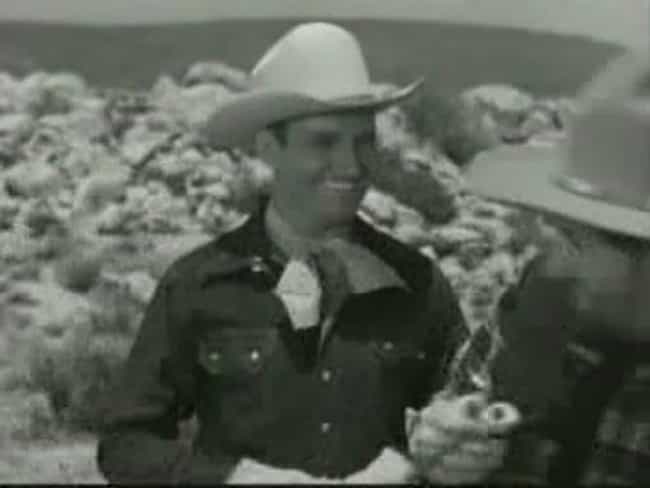 Orvon Grover Autry, better known as Gene Autry, was an American performer who gained fame as a singing cowboy on the radio, in movies, and on television for more than three decades beginning in the early 1930s. Autry was also owner of a television station, several radio stations in Southern California, and the Los Angeles/California/Anaheim Angels Major League Baseball team from 1961 to 1997. From 1934 to 1953, Autry appeared in 93 films and 91 episodes of The Gene Autry Show television series. During the 1930s and 1940s, he personified the straight-shooting hero—honest, brave, and true—and profoundly touched the lives of millions of Americans. Autry was also one of the most important ...more on Wikipedia
Age: Dec. at 91 (1907-1998)
Birthplace: Tioga, Texas, United States of America
Also Ranked
#37 on The Greatest Western Movie Stars
#31 on The Most Beloved US Veterans
see more on Gene Autry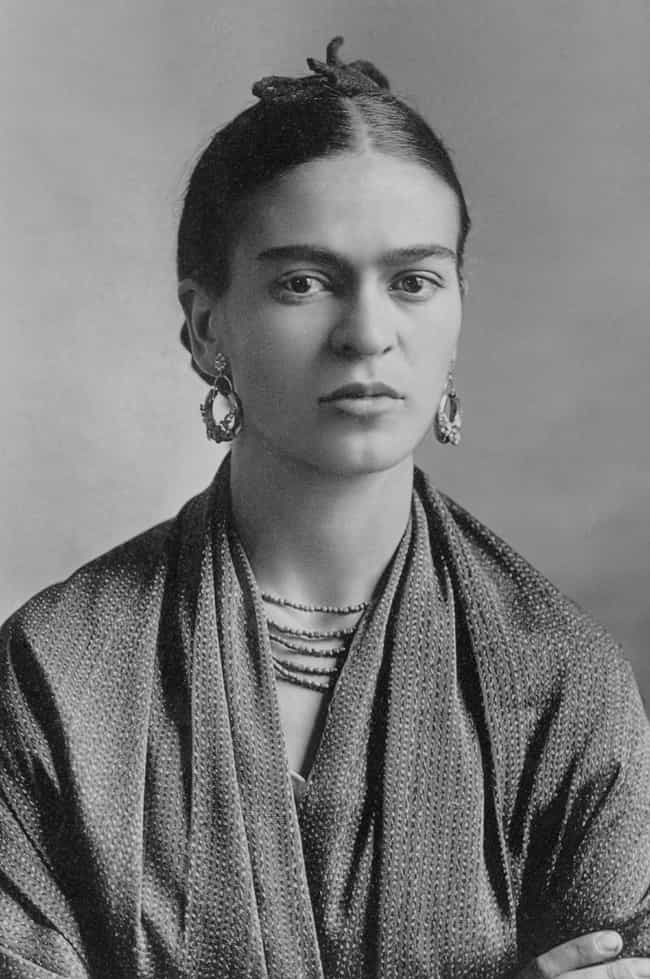 Frida Kahlo de Rivera was a Mexican painter who is best known for her self-portraits. Kahlo's life began and ended in Mexico City, in her home known as the Blue House. Her work has been celebrated in Mexico as emblematic of national and indigenous tradition and by feminists for its uncompromising depiction of the female experience and form. Mexican culture and Amerindian cultural tradition are important in her work, which has been sometimes characterized as naïve art or folk art. ...more on Wikipedia
Age: Dec. at 47 (1907-1954)
Birthplace: Coyoacán, Mexico City, Mexico
Also Ranked
#1 on The Best LGBTQ+ Painters Of All Time
see more on Frida Kahlo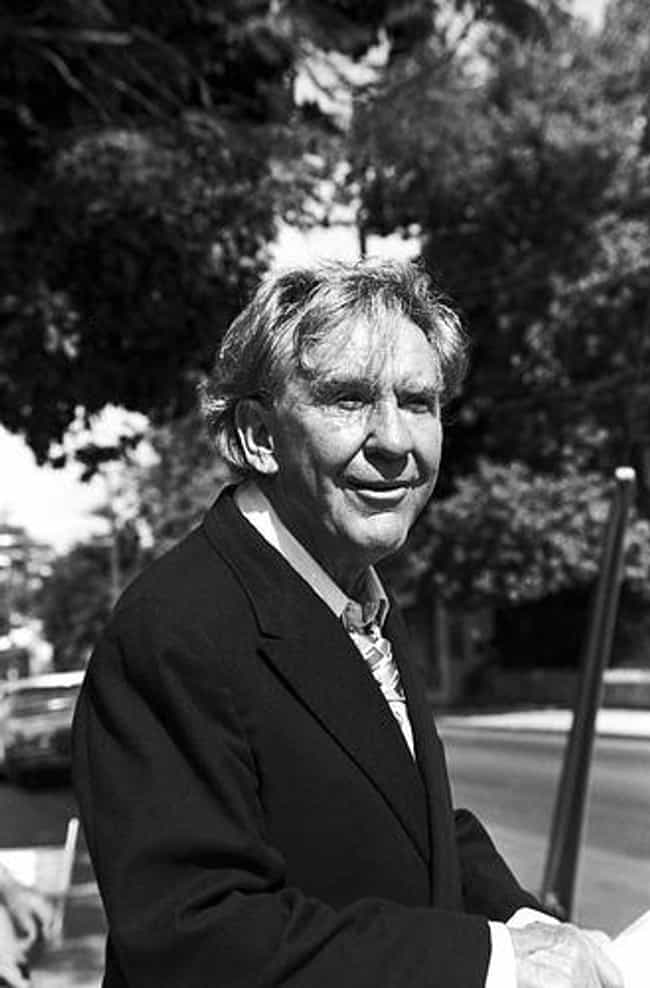 Oliver Burgess Meredith, known professionally as Burgess Meredith, was an American actor and director in theater, film, and television. Active for more than six decades, Meredith has been called "a virtuosic actor" who was "one of the most accomplished actors of the century". A life member of The Actors Studio by invitation, he won several Emmys, was the first male actor to win the Saturn Award for Best Supporting Actor twice, and was nominated for two Academy Awards. He was known later in his career for his appearances on The Twilight Zone and for portraying arch-villain The Penguin on the 1960s TV series Batman and boxing trainer Mickey Goldmill in the Rocky film series. "Although those ...more on Wikipedia
Age: Dec. at 90 (1907-1997)
Birthplace: Cleveland, Ohio, United States of America
Also Ranked
#98 on The Greatest Actors Who Have Never Won an Oscar (for Acting)
#14 on Which Actor Would You Bring Back for One Final Movie?
#42 on The Best Short Actors
see more on Burgess Meredith