READ

Famous People Born in 1917

List of famous people born in 1917, with photos when available. This list of celebrities born in 1917 is loosely ordered by popularity, so the most well-known people are at the top. All sorts of men and women are featured on this list, including actors, singers, musicians and athletes born in 1917. Various bits of information are available for these prominent people whose birth year is 1917, such as what schools they went to and where they were born. If you're looking for a particular famous person born in 1917 you can type their name into the "search" bar and it will take you right to them.
List celebs include John F. Kennedy, Ella Fitzgerald and many more.
If you're trying to answer the question, "Which celebrities were born in 1917?" then this list should be a perfect resource for you.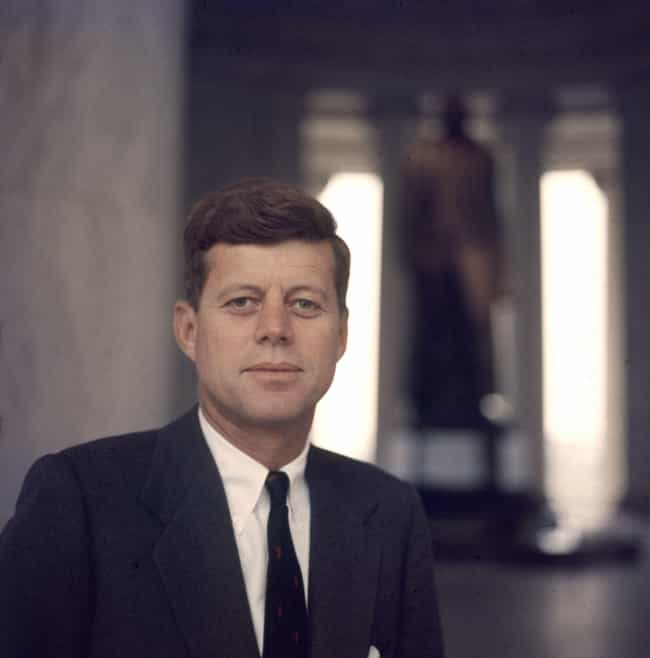 John Fitzgerald Kennedy (May 29, 1917 – November 22, 1963), also referred to as John F. Kennedy, JFK, John Kennedy or Jack Kennedy, was the 35th President of the United States. He served from 1961 until his assassination in 1963. Major events during his presidency include the Bay of Pigs Invasion, the Cuban Missile Crisis, the building of the Berlin Wall, the Space Race, the American Civil Rights Movement and early events of the Vietnam War. John F. Kennedy was assassinated on November 22, 1963 in Dallas, Texas, United States. Lee Harvey Oswald was charged with the crime, but was himself murdered two days later by Jack Ruby before Oswald could be put on trial. The Warren Commission ...more on Wikipedia
Age: Dec. at 46 (1917-1963)
Birthplace: Brookline, Massachusetts, United States of America
Also Ranked
#5 on The Greatest U.S. Presidents of All Time
#52 on The Most Influential People of All Time
#8 on The Most Influential Politicians in American History
#13 on The Most Important Leaders in World History
see more on John F. Kennedy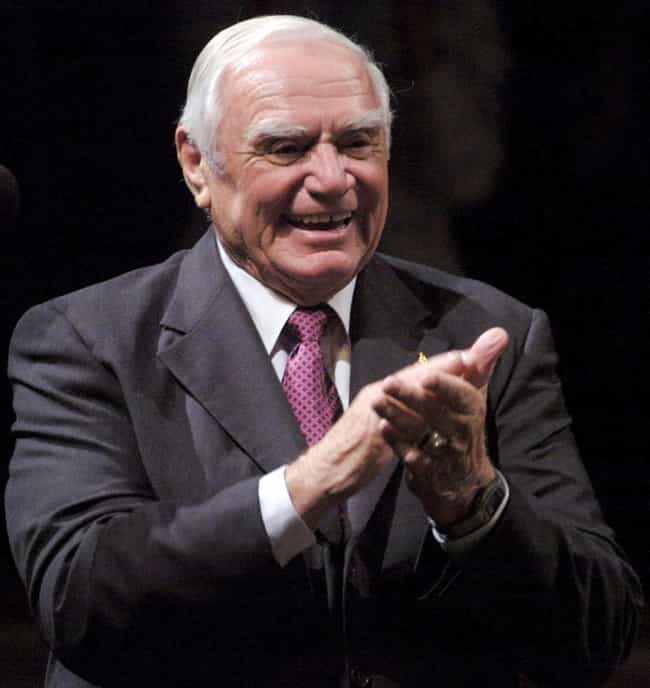 Ermes Effron Borgnino, known as Ernest Borgnine was an American film and television actor whose career spanned more than six decades. He was an unconventional lead in many films of the 1950s, winning the Academy Award for Best Actor in 1955 for Marty. On television, he played Quinton McHale in the 1962–1966 series McHale's Navy and co-starred in the mid-1980s action series Airwolf, in addition to a wide variety of other roles. Borgnine earned an Emmy Award nomination at age 92 for his work on the series ER. He was also known for being the original voice of Mermaid Man on SpongeBob SquarePants from 1999 to 2012. ...more on Wikipedia
Age: Dec. at 95 (1917-2012)
Birthplace: Hamden, Connecticut, United States of America
Also Ranked
#20 on The Best Actors to Ever Win Best Actor in a Leading Role
#97 on Which Actor Would You Bring Back for One Final Movie?
#18 on The Most Beloved US Veterans
#67 on The Best TV Actors of All Time
see more on Ernest Borgnine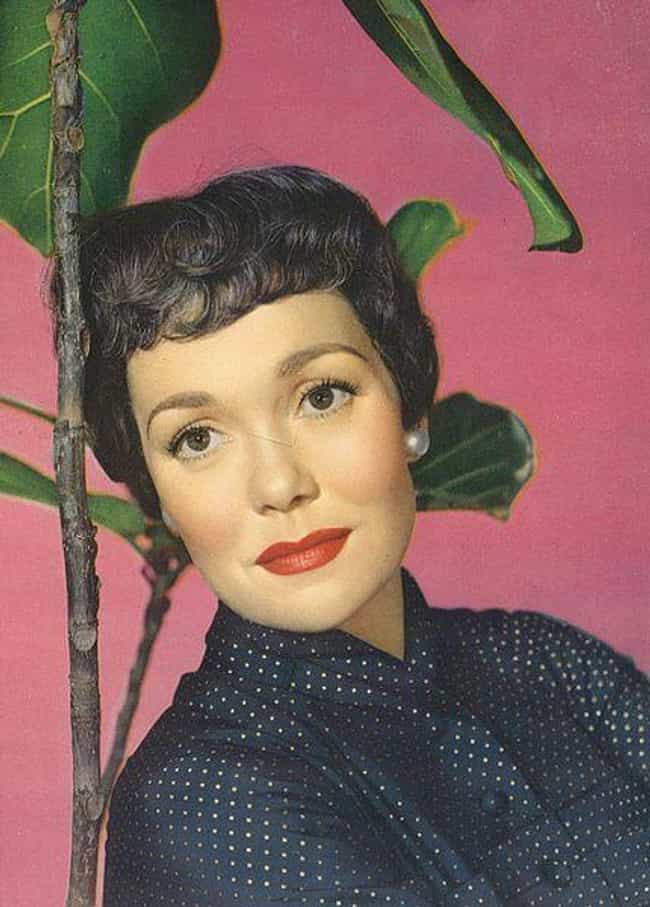 Jane Wyman was an American singer, dancer, and film/television actress. She began her film career in 1932 and her work in television lasted into 1993. She was considered a prolific performer for two decades. She received an Academy Award for Best Actress for her performance in Johnny Belinda, and later in life achieved a new level of success in the 1980s as the aging wine country matriarch Angela Channing, the lead role on Falcon Crest. She was the first wife of Ronald Reagan; they married in 1940 and divorced in 1949. ...more on Wikipedia
Age: Dec. at 90 (1917-2007)
Birthplace: Saint Joseph, Missouri, United States of America
Also Ranked
#51 on The Best Actresses to Ever Win Oscars for Best Actress
#25 on The Best Actresses Who Won Oscars and Globes for the Same Role
see more on Jane Wyman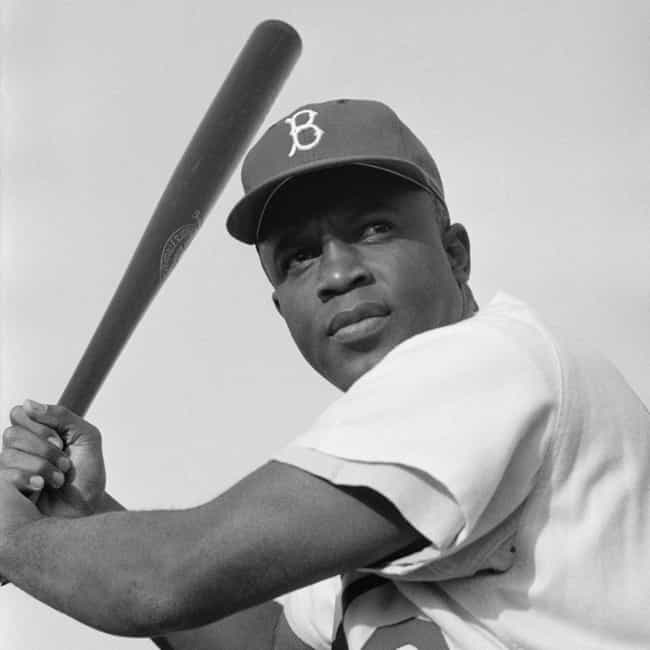 Jack Roosevelt "Jackie" Robinson was an American baseball player who became the first African American to play in Major League Baseball in the modern era. Robinson broke the baseball color line when the Brooklyn Dodgers started him at first base on April 15, 1947. As the first major league team to play a black man since the 1880s, the Dodgers ended racial segregation that had relegated black players to the Negro leagues for six decades. The example of Robinson's character, his use of nonviolence, and his unquestionable talent challenged the traditional basis of segregation, which then marked many other aspects of American life, and contributed significantly to the Civil Rights Movement. In ...more on Wikipedia
Age: Dec. at 53 (1919-1972)
Birthplace: Cairo, Georgia, United States of America
Also Ranked
#24 on The Most Beloved US Veterans
#37 on The Greatest Baseball Players of All Time
#47 on The Best Hitters in Baseball History
#61 on The Most Important Leaders in U.S. History
see more on Jackie Robinson