READ

Famous People Born in 1923

List of famous people born in 1923, with photos when available. This list of celebrities born in 1923 is loosely ordered by popularity, so the most well-known people are at the top. All sorts of men and women are featured on this list, including actors, singers, musicians and athletes born in 1923. Various bits of information are available for these prominent people whose birth year is 1923, such as what schools they went to and where they were born. If you're looking for a particular famous person born in 1923 you can type their name into the "search" bar and it will take you right to them.
List is made up of many different celebs, including Charlton Heston and Hank Williams.
If you're trying to answer the question, "Which celebrities were born in 1923?" then this list should be a perfect resource for you.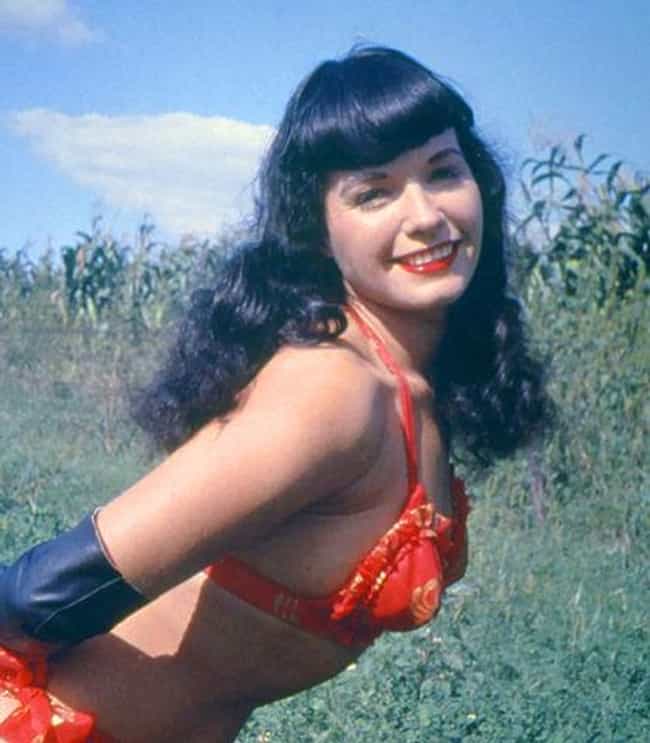 Bettie Mae Page was an American model who gained a significant profile in the 1950s for her pin-up photos. Often referred to as the "Queen of Pinups", her jet black hair, blue eyes, and trademark bangs have influenced artists for generations. A native of Nashville, Tennessee, Page lived in California in her early adult years before moving to New York City to pursue work as an actress. There, she began to find work as a pin-up model, and posed for dozens of photographers throughout the 1950s. Page was "Miss January 1955", one of the earliest Playmates of the Month for Playboy magazine. "I think that she was a remarkable lady, an iconic figure in pop culture who influenced sexuality, taste in ...more on Wikipedia
Age: Dec. at 85 (1923-2008)
Birthplace: Nashville, Tennessee, United States of America
Also Ranked
#46 on The Most Influential People in Fashion
see more on Bettie Page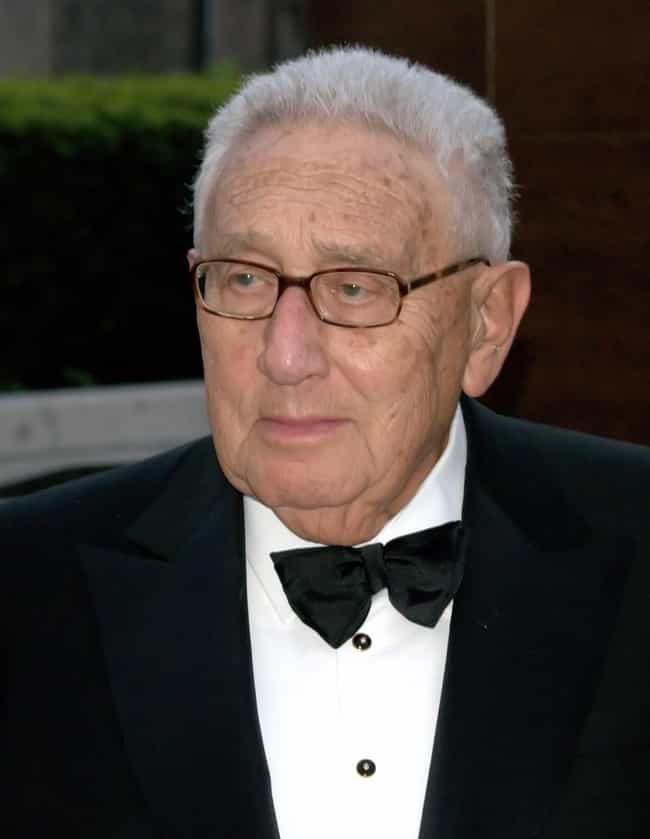 Henry Alfred Kissinger is an American diplomat and political scientist. He served as National Security Advisor and later concurrently as Secretary of State in the administrations of Presidents Richard Nixon and Gerald Ford. For his actions negotiating the never actualised ceasefire in Vietnam, Kissinger received the 1973 Nobel Peace Prize. Le Duc Tho, with whom Kissinger shared the prize, refused it, and two members of the Nobel judging committee resigned in protest. After his term, his opinion has still been sought by many subsequent U.S. presidents and other world leaders. ...more on Wikipedia
Age: 95
Birthplace: Fürth, Germany
Also Ranked
#60 on Famous Politicians You'd Want to Have a Beer With
#29 on The Most Influential Politicians in American History
#7 on The Best Former US Secretaries of State of All Time
#11 on The Most Influential People of the Cold War
see more on Henry Kissinger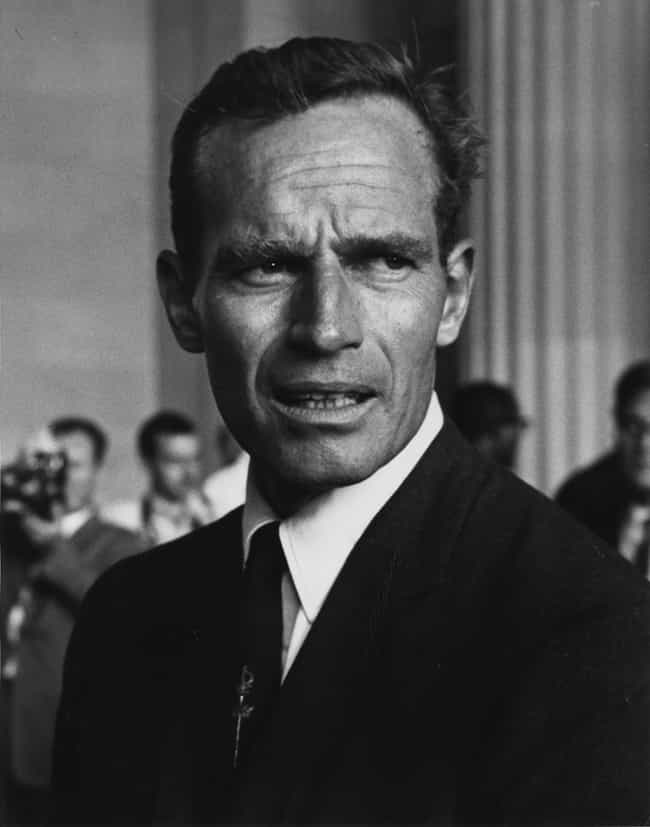 Charlton Heston was an American actor and political activist. As a Hollywood star he appeared in 100 films over the course of 60 years. He played the leading role in The Ten Commandments; Touch of Evil with Orson Welles; Ben-Hur, for which he won the Academy Award for Best Actor; El Cid; and Planet of the Apes. He also starred in the films The Greatest Show on Earth; Secret of the Incas; and The Agony and the Ecstasy. The starring roles gave the actor a grave, authoritative persona and embodied responsibility, individualism and masculinity; later in his career, he rejected scripts that did not emphasize those virtues. His media image as a spokesman for Judeo-Christian moral values enabled ...more on Wikipedia
Age: Dec. at 85 (1923-2008)
Birthplace: Evanston, Illinois, United States of America
Also Ranked
#58 on The Best Actors in Film History
#82 on The Coolest Actors Ever
#45 on The Greatest Western Movie Stars
#59 on Which Actor Would You Bring Back for One Final Movie?
see more on Charlton Heston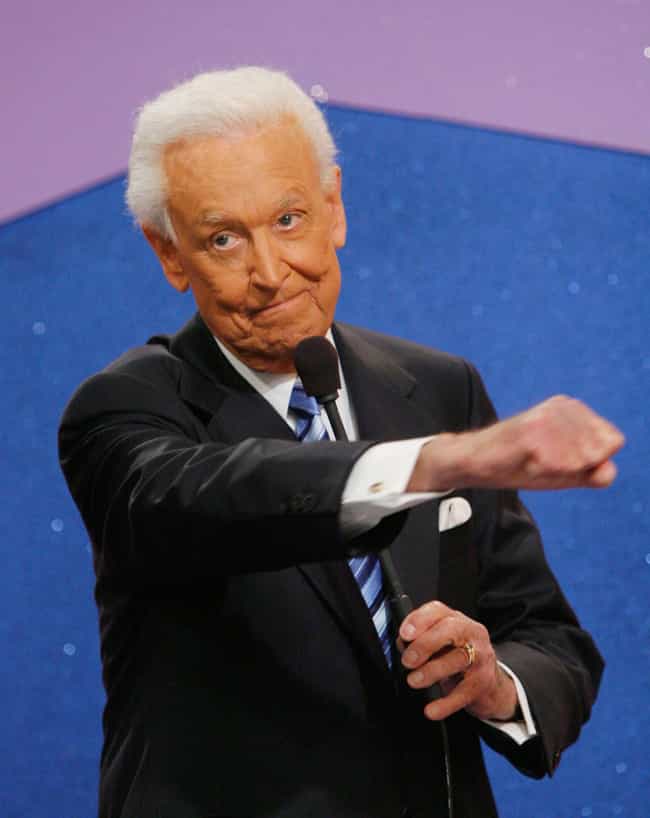 Robert William "Bob" Barker is an American former television game show host. He is best known for hosting CBS's The Price Is Right from 1972 to 2007, making it the longest-running daytime game show in North American television history, and for hosting Truth or Consequences from 1956 to 1974. Born in Washington state to modest circumstances, Barker enlisted in the United States Navy on the outbreak of WWII. Barker worked part-time in radio while he attended college. In 1950, Barker moved to California in order to pursue a career in broadcasting. He was given his own radio show, The Bob Barker Show, which ran for the next six years from Burbank. ...more on Wikipedia
Age: 95
Birthplace: Darrington, Washington, United States of America
Also Ranked
#18 on The Best Celebrity Cameos In 'SpongeBob SquarePants'
#37 on American Public Figures Who Are National Treasures
#87 on The Hottest Silver Foxes
#91 on The Most Beloved US Veterans
see more on Bob Barker