READ

Famous People Born in 1927

List of famous people born in 1927, with photos when available. This list of celebrities born in 1927 is loosely ordered by popularity, so the most well-known people are at the top. All sorts of men and women are featured on this list, including actors, singers, musicians and athletes born in 1927. Various bits of information are available for these prominent people whose birth year is 1927, such as what schools they went to and where they were born. If you're looking for a particular famous person born in 1927 you can type their name into the "search" bar and it will take you right to them.
This list contains celebs like Roger Moore and Sidney Poitier.
If you're trying to answer the question, "Which celebrities were born in 1927?" then this list should be a perfect resource for you.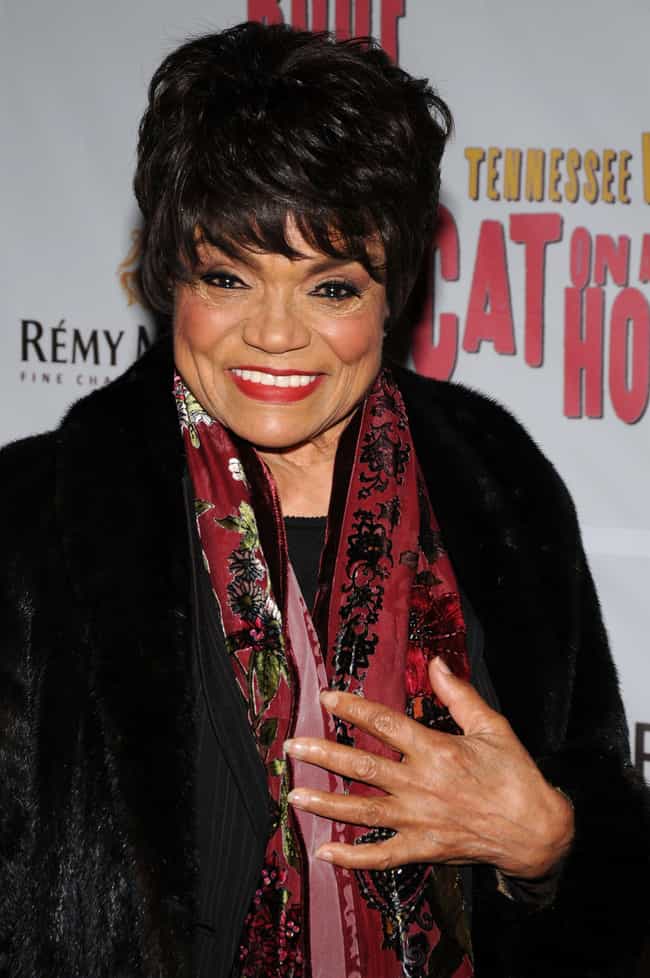 Eartha Mae Kitt was an American actress, singer, cabaret star, dancer, stand-up comedienne, activist and voice artist, known for her highly distinctive singing style and her 1953 recordings of "C'est Si Bon" and the enduring Christmas novelty smash "Santa Baby", which were both US Top 10 hits. Orson Welles once called her the "most exciting woman in the world". Kitt began her career in 1943 with the Katherine Dunham Company and appeared in the 1945 original Broadway production of the musical Carib Song. In the early 1950s, she had six US Top 30 hits, including "Uska Dara" and "I Want to be Evil". ...more on Wikipedia
Age: Died at 81 (1927-2008)
Birthplace: North, South Carolina, United States of America
Also Ranked
#24 on Make Your Voice Heard: Who Are the Best Female Jazz Singers?
#51 on The Greatest Black Actresses of All Time
#32 on The Best Actors in Live-Action Comic Book TV Shows
see more on Eartha Kitt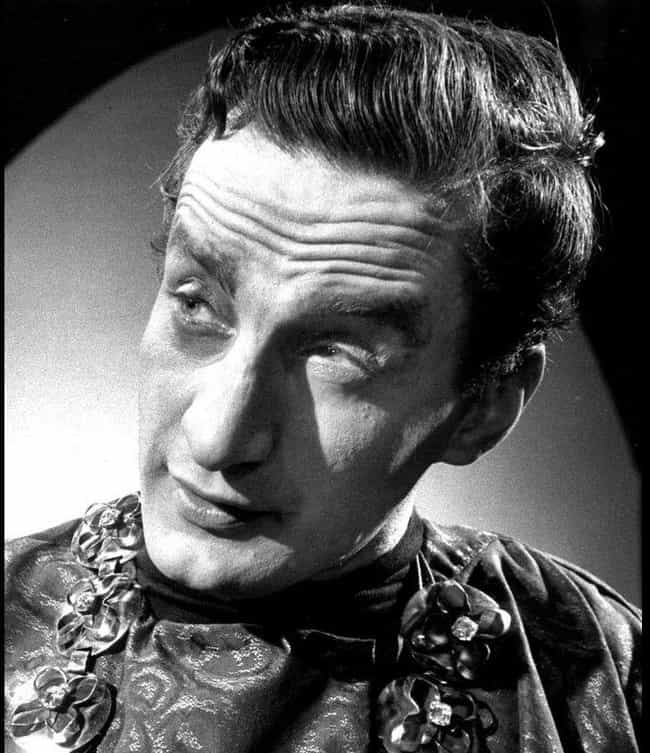 George Campbell Scott was an American stage and film actor, director, and producer. He was best known for his stage work, as well as his portrayal of General George S. Patton in the film Patton, as General Buck Turgidson in Stanley Kubrick's Dr. Strangelove. He was the first actor to refuse the Academy Award for Best Actor, having warned the Academy beforehand that he would refuse it on philosophical grounds. ...more on Wikipedia
Age: Dec. at 72 (1927-1999)
Birthplace: Wise, Virginia, United States of America
Also Ranked
#38 on The Best Actors to Ever Win Best Actor in a Leading Role
#92 on Which Actor Would You Bring Back for One Final Movie?
#36 on Oscar Winning Performances from the Past 50 Years, Ranked
#13 on The Best Actors Who Won an Oscar and a Golden Globe for the Same Performance
see more on George C. Scott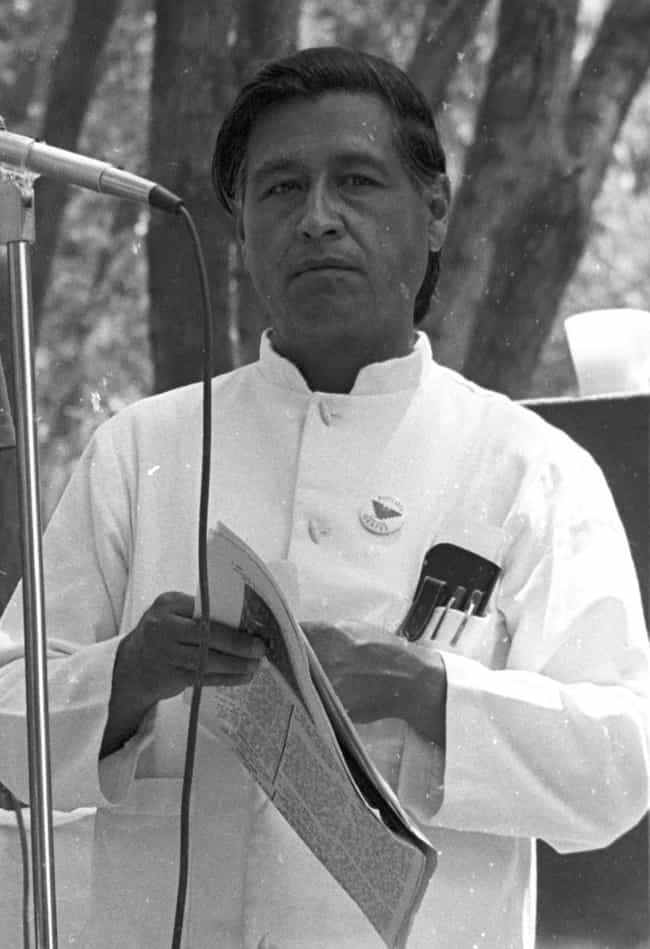 Cesar Chavez was an American farm worker, labor leader and civil rights activist, who, with Dolores Huerta, co-founded the National Farm Workers Association. A Mexican American, Chavez became the best known Latino American civil rights activist, and was strongly promoted by the American labor movement, which was eager to enroll Hispanic members. His public-relations approach to unionism and aggressive but nonviolent tactics made the farm workers' struggle a moral cause with nationwide support. ...more on Wikipedia
Age: Dec. at 66 (1927-1993)
Birthplace: Yuma, Arizona, United States of America
see more on Cesar Chavez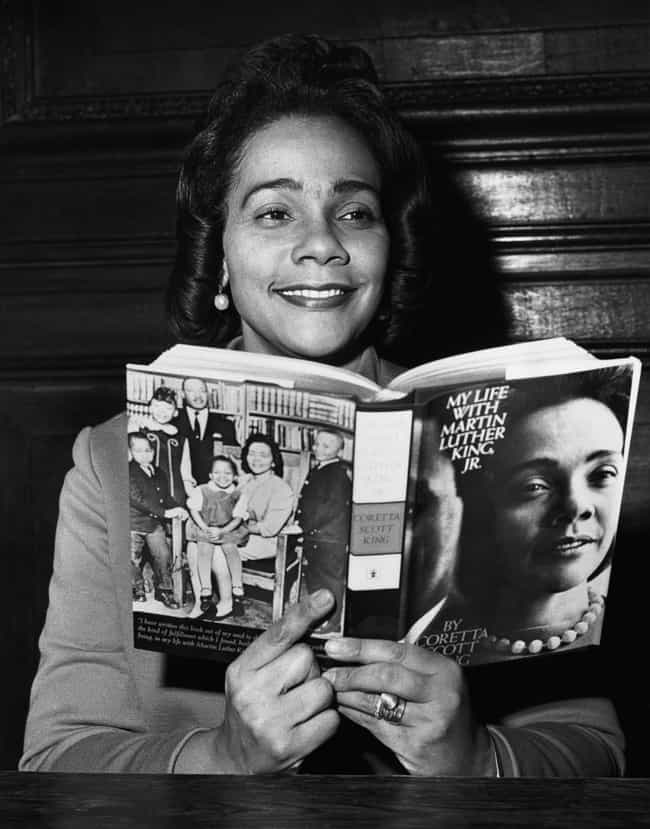 Coretta Scott King was an American author, activist, and civil rights leader. Coretta Scott King helped lead the African-American Civil Rights Movement in the 1960s. King was an active advocate for African-American equality. King met Martin Luther King, Jr. while in college and their participation escalated until they became central to the movement. In her early life Coretta was an accomplished singer and often incorporated music into her civil rights work. ...more on Wikipedia
Age: Dec. at 79 (1927-2006)
Birthplace: Heiberger, Alabama, United States of America
see more on Coretta Scott King