READ
Famous People Born in 1932

List of famous people born in 1932, with photos when available. This list of celebrities born in 1932 is loosely ordered by popularity, so the most well-known people are at the top. All sorts of men and women are featured on this list, including actors, singers, musicians and athletes born in 1932. Various bits of information are available for these prominent people whose birth year is 1932, such as what schools they went to and where they were born. If you're looking for a particular famous person born in 1932 you can type their name into the "search" bar and it will take you right to them.
List is made up of celebs like Johnny Cash and Elizabeth Taylor.
If you're trying to answer the question, "Which celebrities were born in 1932?" then this list should be a perfect resource for you.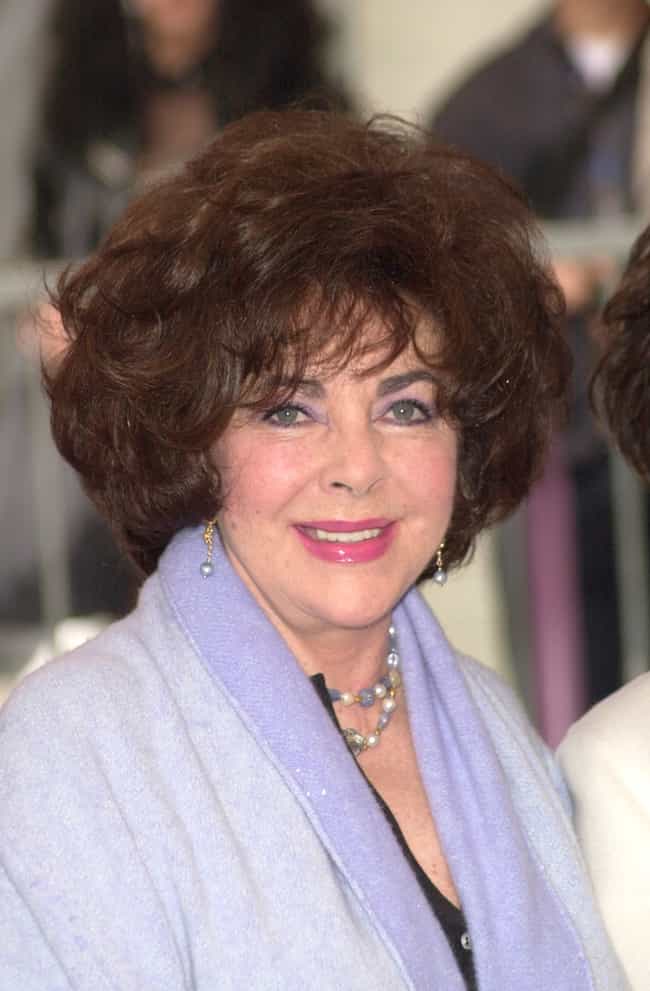 Dame Elizabeth Rosemond Taylor (February 27, 1932 – March 23, 2011) was a British-American actress, businesswoman, and humanitarian. She began her career as a child actress in the early 1940s, and was one of the most popular stars of classical Hollywood cinema in the 1950s. She continued her career successfully into the 1960s, and remained a well-known public figure for the rest of her life. In 1999, the American Film Institute named her the seventh-greatest female screen legend. Born in London to socially prominent American parents, Taylor moved with her family to Los Angeles in 1939. She made her acting debut in a minor role in the Universal Pictures film There's One Born Every Minute ...more on Wikipedia
Age: Dec. at 79 (1932-2011)
Birthplace: United Kingdom
see more on Elizabeth Taylor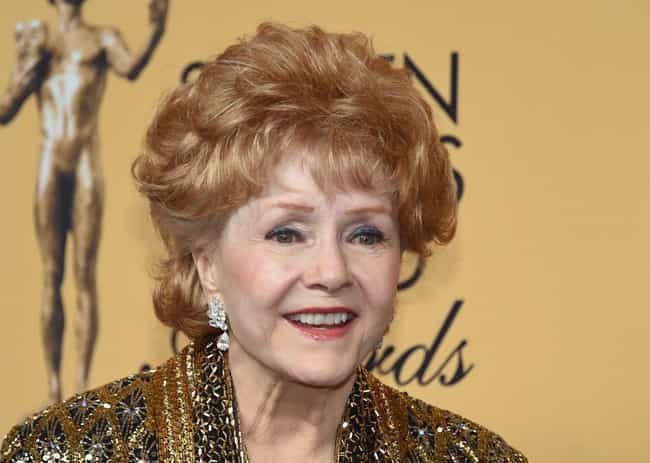 Mary Frances "Debbie" Reynolds (April 1, 1932 – December 28, 2016) was an American actress, singer and businesswoman. Her career spanned almost 70 years. She was nominated for the Golden Globe Award for Most Promising Newcomer for her portrayal of Helen Kane in the 1950 film Three Little Words, and her breakout role was her first leading role, as Kathy Selden in Singin' in the Rain (1952). Other successes include The Affairs of Dobie Gillis (1953), Susan Slept Here (1954), Bundle of Joy (1956 Golden Globe nomination), The Catered Affair (1956 National Board of Review Best Supporting Actress Winner), and Tammy and the Bachelor (1957), in which her performance of the song "Tammy" reached ...more on Wikipedia
Age: 86
Birthplace: El Paso, Texas, United States of America
see more on Debbie Reynolds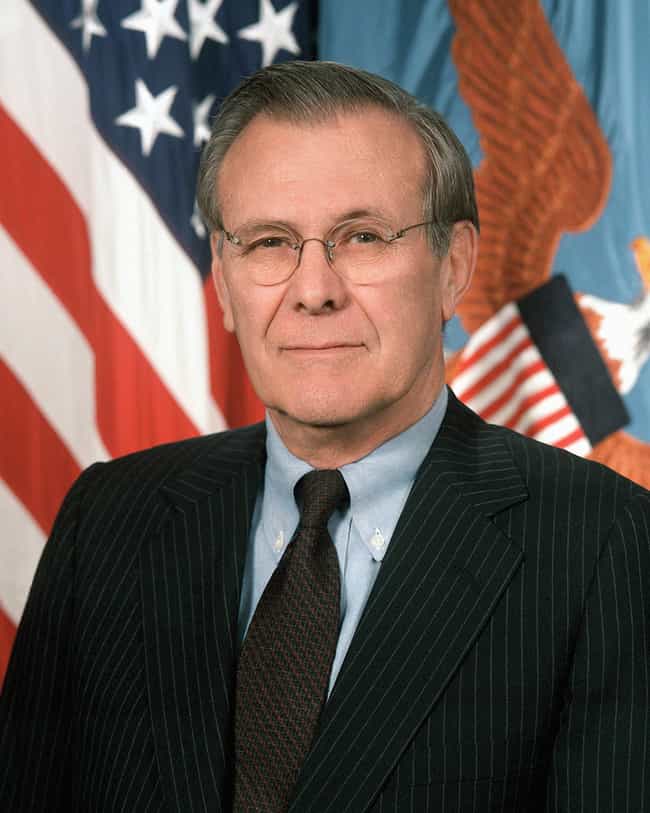 Donald Henry Rumsfeld (born July 9, 1932) is an American former politician. Rumsfeld served as Secretary of Defense from 1975 to 1977 under Gerald Ford, and again from January 2001 to December 2006 under George W. Bush. He is both the youngest and the second-oldest person to have served as Secretary of Defense. Additionally, Rumsfeld was a three-term U.S. Congressman from Illinois (1963–1969), Director of the Office of Economic Opportunity (1969–1970), Counsellor to the President (1969–1973), the United States Permanent Representative to NATO (1973–1974), and White House Chief of Staff (1974–1975). Between his terms as Secretary of Defense, he served as the CEO and chairman of several ...more on Wikipedia
Age: 86
Birthplace: Evanston, Illinois, United States of America, United States, with Territories, + more
see more on Donald Rumsfeld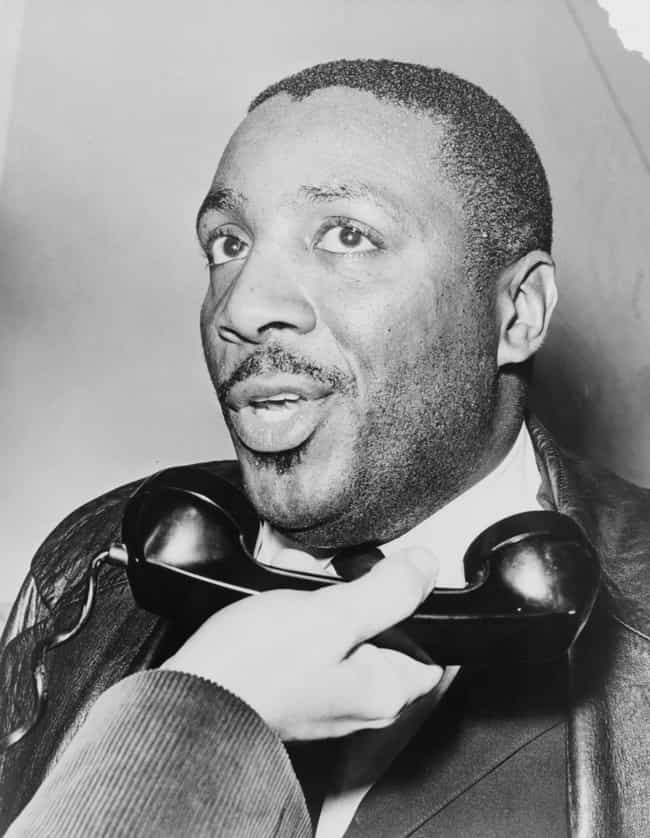 Richard Claxton Gregory (October 12, 1932 – August 19, 2017) was an American comedian, civil rights activist, social critic, writer, conspiracy theorist, entrepreneur, and occasional actor. During the turbulent 1960s, Gregory became a pioneer in stand-up comedy for his "no-holds-barred" sets, in which he mocked bigotry and racism. He performed primarily to black audiences at segregated clubs until 1961, when he became the first black comedian to successfully cross over to white audiences, appearing on television and putting out comedy record albums.Gregory was at the forefront of political activism in the 1960s, when he protested the Vietnam War and racial injustice. He was arrested multiple ...more on Wikipedia
Age: 86
Birthplace: St. Louis, Missouri, United States of America
see more on Dick Gregory