READ

Famous People Born in 1940

List of famous people born in 1940, with photos when available. This list of celebrities born in 1940 is loosely ordered by popularity, so the most well-known people are at the top. All sorts of men and women are featured on this list, including actors, singers, musicians and athletes born in 1940. Various bits of information are available for these prominent people whose birth year is 1940, such as what schools they went to and where they were born. If you're looking for a particular famous person born in 1940 you can type their name into the "search" bar and it will take you right to them.
List celebs include John Lennon, Al Pacino and many more.
If you're trying to answer the question, "Which celebrities were born in 1940?" then this list should be a perfect resource for you.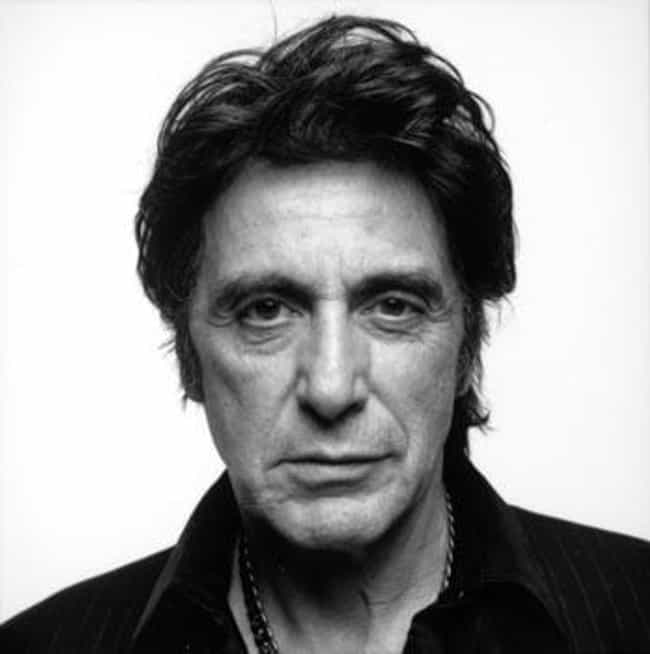 Alfredo James "Al" Pacino is an American actor and filmmaker. He is well known for playing Michael Corleone in The Godfather films and Tony Montana in Scarface, and often appeared on the other side of the law—as a police officer, a detective and a lawyer. Pacino won the Academy Award for Best Actor at the 65th Academy Awards for his performance as Frank Slade in Scent of a Woman. Prior to his win he had received seven Oscar nominations, including one that same year. He made his feature film debut in 1969 in the film Me, Natalie in a minor supporting role, before playing the lead role in the 1971 drama The Panic in Needle Park. ...more on Wikipedia
Age: 75
Birthplace: East Harlem, New York City, New York, United States of America
Also Ranked
#2 on The Best Actors in Film History
#11 on The Best (Male) Actors Working Today
#14 on The Coolest Actors Ever
#69 on The Greatest Entertainers of All Time
see more on Al Pacino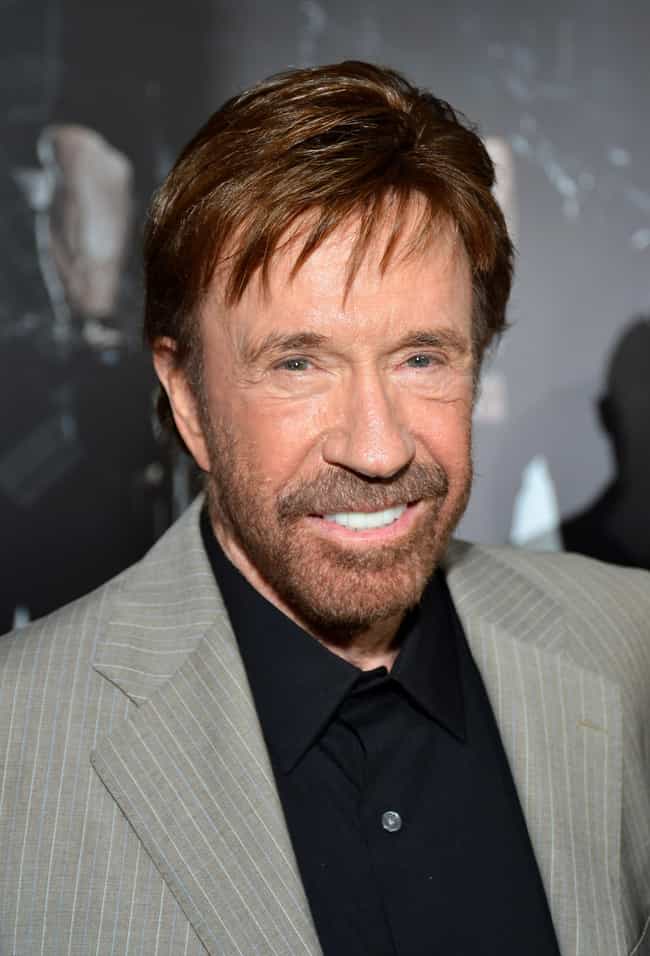 Carlos Ray "Chuck" Norris is an American martial artist, actor, film producer and screenwriter. After serving in the United States Air Force, he began his rise to fame as a martial artist, and has since founded his own school, Chun Kuk Do. Norris appeared in a number of action films, such as Way of the Dragon, in which he starred alongside Bruce Lee, and was The Cannon Group's leading star in the 1980s. He played the starring role in the television series Walker, Texas Ranger from 1993 until 2001. Norris is a devout Christian and politically conservative. He has written several books on Christianity and donated to a number of Republican candidates and causes. In 2007 and 2008, he campaigned ...more on Wikipedia
Age: 78
Birthplace: Ryan, Oklahoma, United States of America
Also Ranked
#54 on The Most Trustworthy Celebrities in the World
#55 on American Public Figures Who Are National Treasures
#10 on Celebrities Who Should Run for President
#50 on The Toughest Professional Fighters in History
see more on Chuck Norris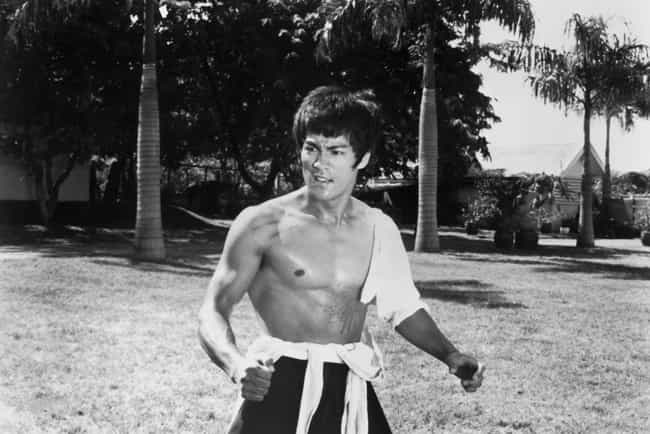 Bruce Lee was a Hong Kong American martial artist, Hong Kong action film actor, martial arts instructor, philosopher, filmmaker, and the founder of Jeet Kune Do. Lee was the son of Cantonese opera star Lee Hoi-Chuen. He is widely considered by commentators, critics, media and other martial artists to be one of the most influential martial artists of all time, and a pop culture icon of the 20th century. He is often credited with helping to change the way Asians were presented in American films. Lee was born in Chinatown, San Francisco on November 27, 1940 to parents from Hong Kong and was raised in Kowloon with his family until his late teens. He was introduced to the film industry by his ...more on Wikipedia
Age: Dec. at 33 (1940-1973)
Birthplace: Chinatown, California, United States of America
Also Ranked
#32 on The Coolest Actors Ever
#31 on Which Actor Would You Bring Back for One Final Movie?
#7 on The Toughest Professional Fighters in History
#1 on If You Fought To The Death, Who Would You Want By Your Side?
see more on Bruce Lee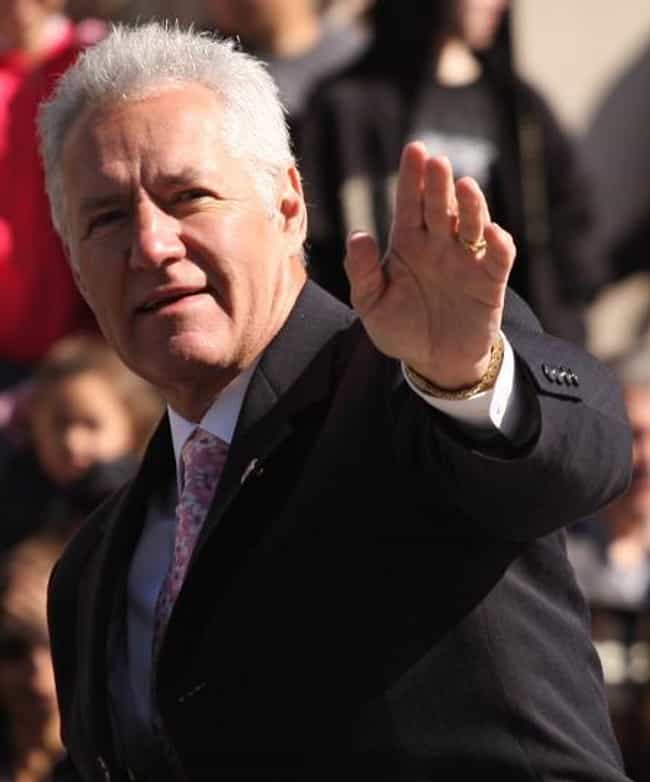 George Alexander "Alex" Trebek is a Canadian American television personality. He has been the host of the syndicated game show Jeopardy! since 1984, and has also hosted a number of other game shows, including The Wizard of Odds, Double Dare, High Rollers, Battlestars, Classic Concentration and To Tell the Truth. Trebek has made appearances in numerous television series, usually portraying himself. A native of Canada, he became a naturalized United States citizen in 1998. Trebek is signed as host of Jeopardy! through 2018. ...more on Wikipedia
Age: 78
Birthplace: Greater Sudbury, Canada
Also Ranked
#98 on The Most Trustworthy Celebrities in the World
#56 on The Funniest Canadian Comics & Actors of All Time
#62 on The Hottest Silver Foxes
#30 on Celebrities You Feel Like You Know
see more on Alex Trebek