READ

Famous People From Scarborough

List of famous people from Scarborough, including photos when available. The people below are listed by their popularity, so the most recognizable names are at the top of the list. Some of the people below are celebrities born in Scarborough, while others are simply notable locals. If you're from Scarborough you might already know that these prominent figures are also from your hometown, but some of the names below may really surprise you. This list includes people who were born and raised in Scarborough, as well as those who were born there but moved away at a young age.
People include everything from Kelly-Ann Baptiste to Josanne Lucas.
If you want to answer the questions, "Which famous people are from Scarborough?" or "Which celebrities were born in Scarborough?" then this list is a great resource for you.
Richard Anthony Goddard is a former Trinidad and Tobago football goalkeeper who last played for the Vancouver Whitecaps. His stints as a football coach includes Senior Development and Goalkeeper Coach for North Vancouver Football Club www.nvfc.ca Centre of Excellence and current Head Football Development Coach for Bishop's High School, Located in Trinidad and Tobago ...more on Wikipedia
Age: 40
Birthplace: Scarborough, Trinidad and Tobago
Josanne Lucas is a track and field athlete from Trinidad and Tobago who specialises in the 400 metres hurdles. Born in Carnbee, about 5 kilometres southwest of Scarborough, Tobago, Lucas' first success was a win at the national championships in the 400 metres in 2005, but she focused on hurdling instead. She competed at the 2005 World Championships in Athletics in the 400 m hurdles but failed to progress beyond the heats. Lucas represented Trinidad and Tobago at the 2008 Summer Olympics but again did not pass the heats. She set a new national record of 55.24 seconds in Belém at the Grande Prêmio Brasil Caixa meet in May 2009. She won the bronze in the 400m hurdles at the World Championships ...more on Wikipedia
Age: 33
Birthplace: Scarborough, Trinidad and Tobago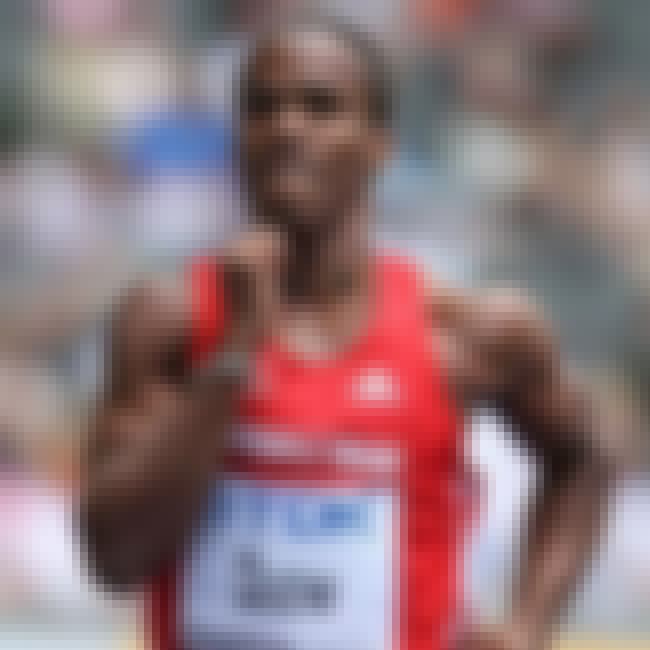 Renny Quow is a male track and field sprinter from Trinidad and Tobago who specializes in the 400 metres and has made it to both the Olympic and World Finals in the event, a rare feat for athletes from the Caribbean in the 400m .He competes professionally for Adidas. He was born in Tobago. Quow remains the only quarter miler from T&T to make it to every major 400m finals. Quow attended South Plains College in Levelland, Texas before turning Professional, becoming the most successful quarter miler in the college's history. His personal best time is 44.53 seconds, achieved at the 2009 World Championships in Athletics in Berlin. Renny Quow has medalled in every major junior/senior championships ...more on Wikipedia
Age: 30
Birthplace: Scarborough, Trinidad and Tobago
see more on Renny Quow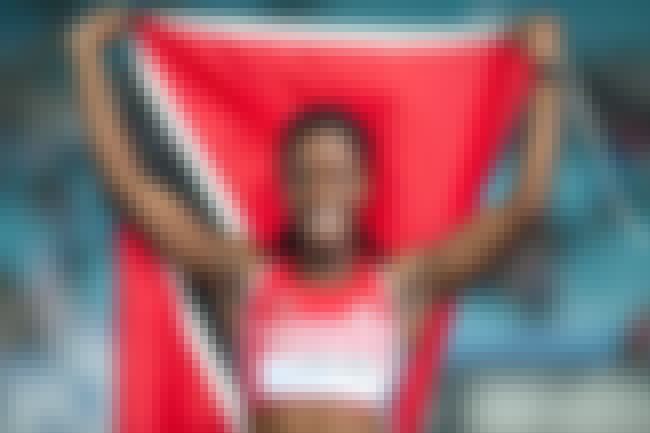 Kelly-Ann Kaylene Baptiste is a track and field sprint athlete who competes internationally for Trinidad and Tobago. ...more on Wikipedia
Age: 31
Birthplace: Scarborough, Trinidad and Tobago
see more on Kelly-Ann Baptiste