Entertainment
Every Person Who Has Been Immortalized in a Google Doodle

List Rules All people who have been in Google Doodles, listed by most recent.
Who are the most influential people in history? Here's a good place to start. This is a list of every person who has ever been immortalized in a Google Doodle, in order from the very first to the most recent. The first Google Doodle appeared on on August 30, 1998, in honor of Burning Man, surprising visitors to the search engine homepage. It wasn't until 2001 that the very first real person was commemorated. In November of that year, a Google Doodle honored Claude Monet, artistically drawn in the style of the painter's famous water lilies. For more than a decade since, Google has celebrated artists, inventors, poets, musicians, activists, mathematicians, scientists, singers, architects, and hundreds of other people who have made positive contributions to the world as we know it. Every famous person who has been in a Google Doodle is listed in the order in which his or her Doodle appeared on the famous website, along with the date—or multiple dates, when applicable. While most of these cool and interesting people were honored on their birthdays, many others have been recognized on important anniversaries of their work. There is also a picture of each person's Google Doodle, and videos for important men and women like Freddie Mercury, Jules Verne, and Maya Angelou, whose Doodles were interactive.
September 16, 2019
B.B. King is an American blues musician, singer, songwriter, and guitarist. Rolling Stone magazine ranked him at No. 6 on its 2011 list of the 100 greatest guitarists of all time, and he was ranked No. 17 in Gibson's "Top 50 Guitarists of All Time". According to Edward M. Komara, King "introduced a sophisticated style of soloing based on fluid string bending and shimmering vibrato that would influence virtually every electric blues guitarist that followed." King was inducted into the Rock and Roll Hall of Fame in 1987. King was also inducted into 2014 class of the R&B Music Hall of Fame. He is considered one of the most influential blues musicians of all time, earning the nickname "The King ...more on Wikipedia
Profession: Record producer, Guitarist, Songwriter, Musician, Singer-songwriter, + more
Age: Dec. at 89 (1925-2015)
Birthplace: Berclair, Mississippi, United States of America
see more on B.B. King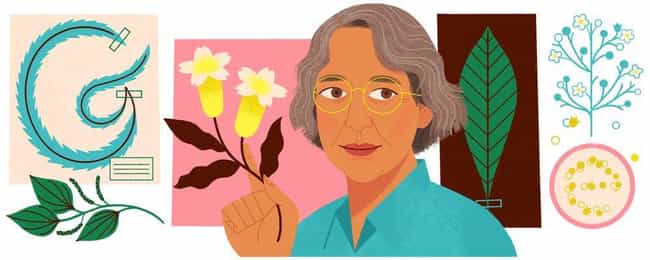 September 15, 2019
Ynés Enriquetta Julietta Mexía (May 24, 1870 – July 12, 1938) was a botanist known for her collection of novel plant specimens from areas of Mexico and South America. She discovered a new genus of Asteraceae and was arguably the most accomplished plant collector of her time.
Profession: Botanist
Age: Dec. at 68 (1870-1938)
Birthplace: Washington, D.C.

September 13, 2019
Hans Christian Joachim Gram was a Danish bacteriologist noted for his development of the Gram stain. ...more on Wikipedia
Profession: Scientist
Age: Dec. at 85 (1853-1938)
Birthplace: Copenhagen, Denmark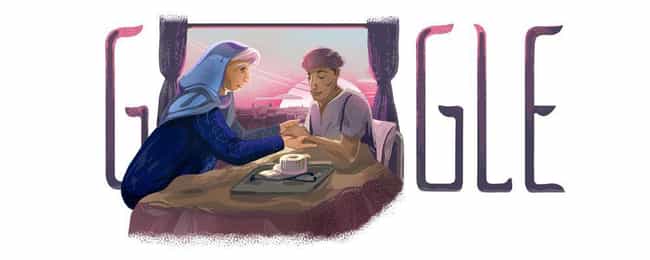 September 9, 2019
Dr. Ruth Katherina Martha Pfau NQA, HPk, HI is a German nun and a member of the Society of Daughters of the Heart of Mary who has devoted the last 50 years of life to fighting leprosy in Pakistan. In 1996, Pakistan was declared by the World Health Organization to have controlled leprosy, one of the first countries in Asia to achieve this goal. ...more on Wikipedia
Age: 89
Birthplace: Leipzig, Germany