Celebrity Facts

Every Person Who Has Been Immortalized in a Google Doodle

List Rules All people who have been in Google Doodles, listed by most recent.
Who are the most influential people in history? Here's a good place to start. This is a list of every person who has ever been immortalized in a Google Doodle, in order from the very first to the most recent. The first Google Doodle appeared on on August 30, 1998, in honor of Burning Man, surprising visitors to the search engine homepage. It wasn't until 2001 that the very first real person was commemorated. In November of that year, a Google Doodle honored Claude Monet, artistically drawn in the style of the painter's famous water lilies. For more than a decade since, Google has celebrated artists, inventors, poets, musicians, activists, mathematicians, scientists, singers, architects, and hundreds of other people who have made positive contributions to the world as we know it. Every famous person who has been in a Google Doodle is listed in the order in which his or her Doodle appeared on the famous website, along with the date—or multiple dates, when applicable. While most of these cool and interesting people were honored on their birthdays, many others have been recognized on important anniversaries of their work. There is also a picture of each person's Google Doodle, and videos for important men and women like Freddie Mercury, Jules Verne, and Maya Angelou, whose Doodles were interactive.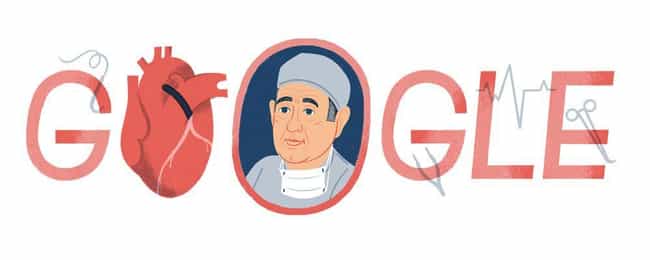 July 12, 2019
Dr. René Gerónimo Favaloro was an Argentine cardiac surgeon best known for his pioneering work on coronary artery bypass surgery. ...more on Wikipedia
Profession: Scientist, Physician, Surgeon
Age: Dec. at 77 (1923-2000)
Birthplace: La Plata, Argentina
see more on René Favaloro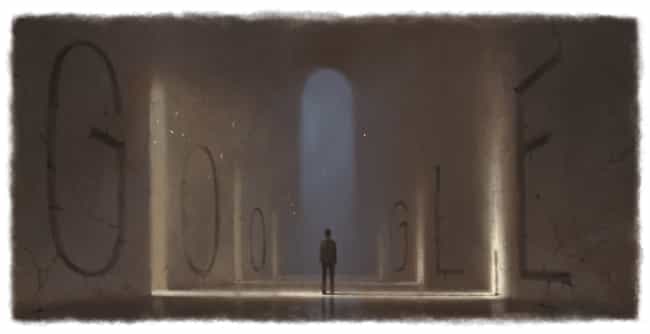 June 24, 2019
Ernesto Sabato was an Argentine writer, painter and physicist. According to the BBC he "won some of the most prestigious prizes in Hispanic literature" and "became very influential in the literary world throughout Latin America". Sabato was distinguished by his bald pate and brush moustache and wore tinted spectacles and open-necked shirts. He was born in Rojas, a small town in Buenos Aires Province. Sabato began his studies at the Colegio Nacional de La Plata. ...more on Wikipedia
Profession: Painter, Physicist, Novelist, Essayist, Writer
Age: Dec. at 100 (1911-2011)
Birthplace: DVD Region 4, South America, Argentina, Rojas Partido, Rojas, + more
see more on Ernesto Sabato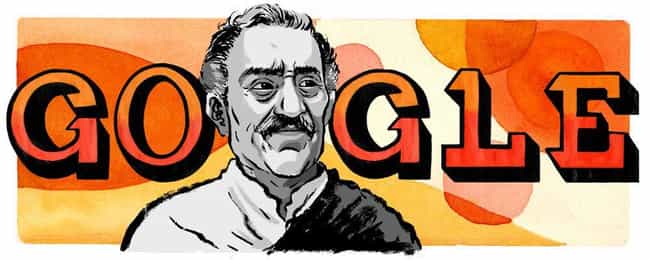 Amrish Lal Puri was an Indian leading theatre and film actor, who was a key player in the Indian theatre movement that picked up steam in the 1960s. He worked with notable playwrights of the time, such as Satyadev Dubey and Girish Karnad. However, he is primarily remembered for playing iconic negative roles in Hindi cinema as well as other Indian and international film industries. To Indian audiences he is the most remembered for his role as Mogambo in Shekhar Kapur's Hindi film Mr. India, and to Western audiences he is best known as Mola Ram in Steven Spielberg's Hollywood film Indiana Jones and the Temple of Doom. ...more on Wikipedia
Profession: Actor, Voice acting
Age: Dec. at 73 (1932-2005)
Birthplace: Lahore, Pakistan
see more on Amrish Puri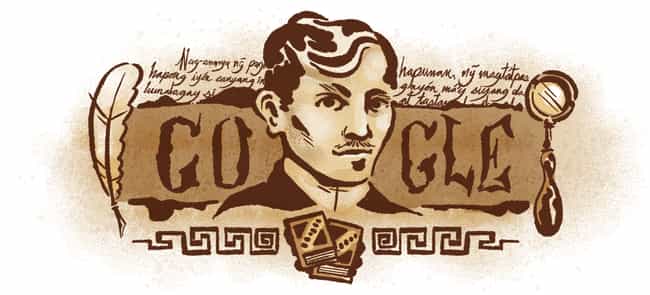 June 19, 2019
José Protasio Rizal Mercado y Alonso Realonda was a Filipino nationalist, novelist, poet, ophthalmologist, journalist, and revolutionary. He is widely considered one of the greatest heroes of the Philippines. He was the author of Noli Me Tángere, El Filibusterismo, and a number of poems and essays. He was executed on December 30, 1896, by a squad of Filipino soldiers of the Spanish Army. ...more on Wikipedia
Profession: Poet, Novelist, Physician, Writer, Artist
Age: Dec. at 35 (1861-1896)
Birthplace: Calamba, Laguna, Philippines
see more on José Rizal