celebrities

Every Person Who Has Been Immortalized in a Google Doodle
26.9k views
941 items
Follow
Embed
List Rules All people who have been in Google Doodles, listed in order from first to most recent
Every person who has ever been immortalized in a Google Doodle, in order from the very first to the most recent. The first Google Doodle appeared on the search engine homepage instead of the familiar colorful logo on August 30, 1998, in honor of Burning Man. It wasn't until 2001 that the very first real person was commemorated. In November of that year, a Google Doodle honored Claude Monet, artistically drawn in the style of the painter's famous water lilies. For more than a decade since, Google has celebrated artists, inventors, poets, musicians, activists, mathematicians, scientists, singers, architects, and hundreds of others who have made positive contributions to the world as we know it. Every famous person who has been in a Google Doodle is listed in the order in which his or her Doodle appeared on the famous website, along with the date - or multiple dates, when applicable.
While most of these people were honored on their birthdays, many others have been recognized on important anniversaries of their work.
There is also a picture of each person's Google Doodle, and videos for people like Freddie Mercury, Jules Verne, and Douglas Adams, whose Doodles were interactive.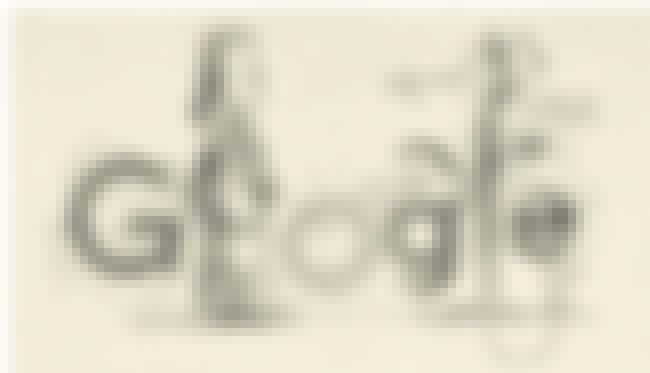 December 8, 2017
Jan Ingenhousz or Ingen-Housz FRS was a Dutch physiologist, biologist and chemist. He is best known for showing that light is essential to photosynthesis and thus having discovered photosynthesis. He also discovered that plants, like animals, have cellular respiration. In his lifetime he was best ...more
Profession: Physicist, Botanist
Age: Died at 69 (1730-1799)
Birthplace: Breda, Kingdom of the Netherlands
see more on Jan Ingenhousz
940
Elvia Carrillo Puerto

December 6, 2017
Elvia Carrillo Puerto was a Mexican socialist politician and feminist activist. Elvia had been married at the age of 13 and widowed by 21. She founded Mexico's first feminist leagues in 1912, including the League of Rita Cetina Gutierrez in 1919. In 1923, Elvia became Mexico's first woman state ...more
Age: Died at 86 (1881-1967)
Birthplace: Motul^! Yucatán, Mexico

December 5, 2017
Veronika Borisovna Dudarova was a Soviet and later Russian conductor, the first woman to succeed as conductor of symphony orchestras in the 20th century. She became a conductor of the Moscow State Symphony Orchestra in 1947, and led this and other orchestras for sixty years. In 1991, she founded the ...more
Profession: Conductor
Age: Died at 93 (1916-2009)
Birthplace: Baku, Azerbaijan
December 2, 2017
Ratiba Hefny was an Egyptian and an international Opera singer who has performed in more than 500 opera performances. She was the dean of the Higher Institute of Arabic Music in Cairo. She became the director of the Cairo Opera House in 1988. She grew up in a musical family, her father Mohamed Ahmed ...more
Age: Died at 82 (1931-2013)
Birthplace: Cairo, Egypt