Entertainment
11 Famous People Who Are Love Children

Updated November 14, 2018
52.6k views
11 items
Several famous musicians, actors, and politicians are actually love children. Their parents had brief affairs that resulted in surprise pregnancies. Several famous people grew up thinking that their grandparents were actually their parents, not knowing they were born to teenage mothers. This list of famous people who are love children has been loosely ranked by fame and popularity.
Who is the most famous love child? Liv Tyler's mother had a brief affair with Aerosmith singer, Steven Tyler. Nine months later, Liv was born. Jack Nicholson's father, Donald Furcillo, was married when he impregnated Nicholson's mother, June Frances Nicholson. June was only a teen when she became a mother.
Prince Harry is also believed to be a love child. Princess Diana was known to have had an extramarital affair with cavalry officer, James Hewitt, for many years, around the time that Prince Harry was born. Although Hewitt has denied being Harry's father, many people believe that the two look suspiciously alike.
Do you think it would be difficult to learn that you are a someone's love child? Share your thoughts in the comments section.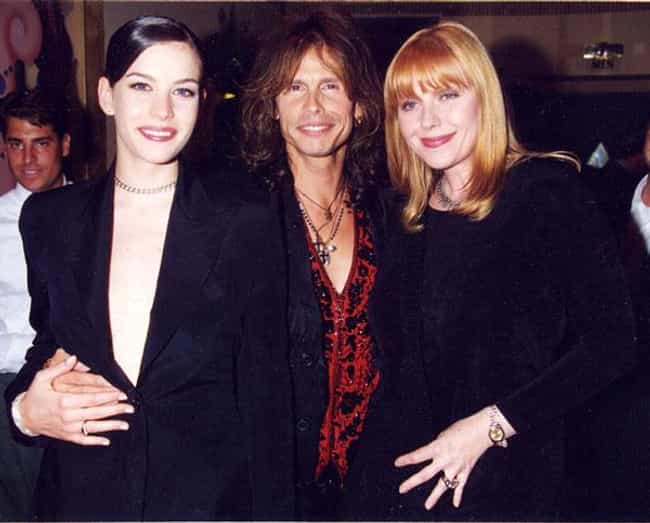 Lord of the Rings actress Liv Tyler was born of an affair between her mother, model Bebe Buell, and Aerosmith frontman Steven Tyler. At the time, her mother was in a long term relationship with rocker Todd Grundren, and the baby, born in July 1977, was named Liv Rundgren. Though he knew he might not be her father, Rundgren signed her birth certificate, in part, to protect the baby from Tyler's drug addiction.
Liv first met Steven Tyler at 8 years old and learned the truth of her parentage soon after. In 1994, she starred in the Aerosmith music video for "Crazy."
Liv Tyler has three half-siblings via her father: Mia Tyler (b. 1978) and Chelsea and Taj Tallarico (b. 1989 and 1991).
She has one son, Milo (b. 2004), from her marriage to ex-husband Royston Langdon.
Age: 41
Birthplace: New York City, New York, United States of America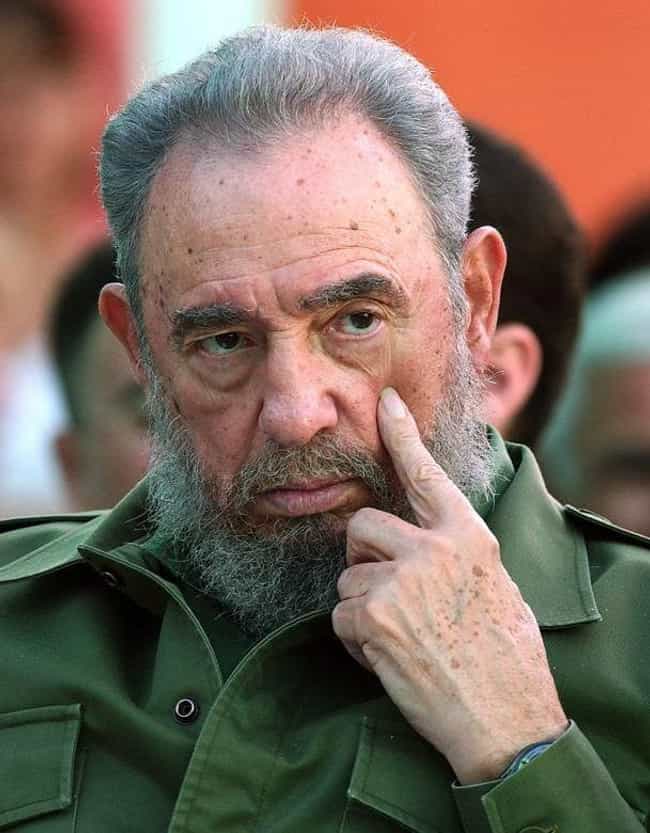 Fidel Castro's mother, Lina Ruz González, was the cook, housekeeper, and mistress of his father, Ángel Castro y Argiz. At the time of their affair, Ángel was father to 5 children with his first wife, María Argota y Reyes: Manuel (1913-1914), María Lila Perfidia (b. 1913), Pedro Emilio (b. 1914), Antonia María Dolores (b. 1915), and Georgina de la Caridad (b. 1918).
Castro was born out of wedlock in 1926, but his parents later got married. His parents had 6 more children after him: Ángela María (1923-2012), Ramón Eusebio (b. 1924), Raúl Modesto (b. 1931), Juana de la Caridad (b. 1933), Enma de la Concepción (b. 1935), and Agustina del Carmen (b. 1938). His father also had a son, Martin, with a farmhand in 1930.
Because it is forbidden in Cuba to talk about his private life, details about Fidel Castro's own family are scarce and a source of speculation. He is known to have at least nine children from two marriages and several affairs, and possibly up to 11 children.
Age: 92
Birthplace: Birán, Cuba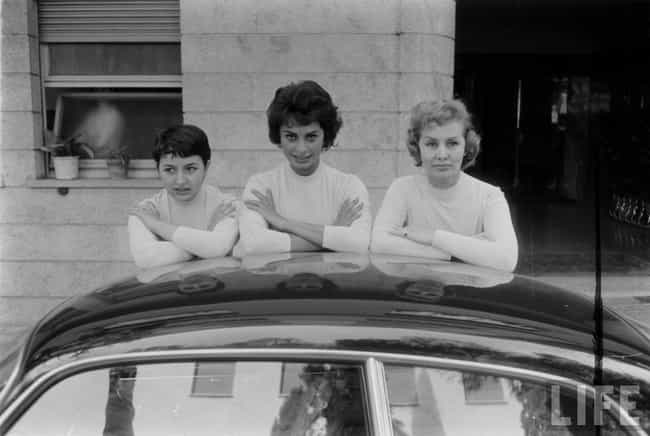 Sophia Loren's father, Riccardo Scicolone, would not marry her mother, Romilda Villani, after she became pregnant with Loren in 1934. Although they made no commitment to one another, Loren's parents had another child, Maria, together four years later.
Loren was married to Carlo Ponti from 1957 until his death in 2007, and the couple had two children: Carlo Jr. (b. 1968) and Edoardo (b. 1973).
Age: 84
Birthplace: Rome, Italy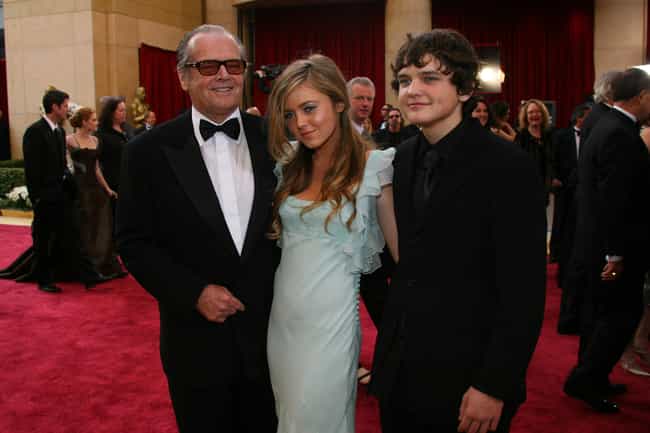 When Jack Nicholson's father, Donald Furcillo, married 17 year-old June "Dink" Nicholson, the wedding was illegitimate for two reasons: the bride was underage, and the groom already had a wife... Still, Furcillo wanted to be honorable and offered to care for their baby, who was born in April 1937, 6 months after their non-binding wedding. Instead, June sent their baby to live with her parents.
In 1954, when he was 17, Jack Nicholson's grandparents, Ethel and John Nicholson, signed a "Certificate of Delayed Report of Birth" on which they claimed to be his mother and father. By then, their relationship with June and Don had been severed, and June died of cancer in 1963. It wasn't until 1974, when he was 37 years old, that Nicholson learned that the people he were always told were his mother and father were actually his grandparents. Nicholson reportedly spoke to Don Furcillo a handful of times before his death in 1997.
Nicholson was married to Sandra Knight from 1962-1968, and the couple's daughter, Jennifer, was born in 1963. His daughter Honey Hollmann (b. 1981) was born from an affair with model Winnie Hollman during his
17 year relationship
with actress Anjelica Huston. His daughter Lorraine (b. 1990) was also born of an affair during that relationship. Her mother, Rebecca Broussard, was an actress in his film
The Two Jakes
. Broussard is also the mother of his son, Ray (b. 1992). Actress Susan Anspach also claims that Jack Nicholson, her co-star in
Five Easy Pieces
, is the father of her son, Caleb Goddard (b. 1970).
Age: 78
Birthplace: Neptune City, New Jersey, United States of America