READ

Famous People Who Died of Cardiovascular Disease

List Rules Famous People Who Died of Cardiovascular Disease
List of famous people who died of cardiovascular disease, listed alphabetically with photos when available. This list of celebrities who died from cardiovascular disease includes information like the victim's hometown and other biographical information when available. Unfortunately many famous people's lives have been cut short because of cardiovascular disease, including actors, musicians and athletes.
This list features people like Wilt Chamberlain and Marlon Brando.
This list answers the questions, "Which celebrities have died from cardiovascular disease?" and "Which famous people died due to cardiovascular disease?"
These notable cardiovascular disease deaths include modern and past famous men and women, from politicians to religious leaders to writers. Everyone on this list has has cardiovascular disease as a cause of death somewhere in their public records, even if it was just one contributing factor for their death. (594 items)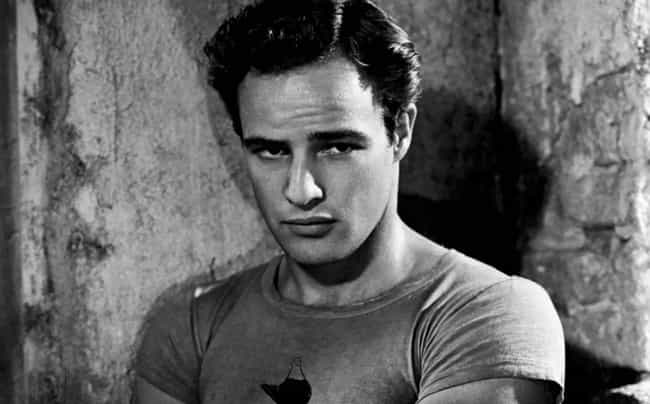 Marlon Brando, Jr. was an American actor and film director. He is hailed for bringing a gripping realism to film acting, and is widely considered to be one of the greatest and most influential actors of all time. A cultural icon, Brando is most famous for his Academy Award-winning performances as Terry Malloy in On the Waterfront and Vito Corleone in The Godfather, as well as influential performances in A Streetcar Named Desire, Viva Zapata!, Julius Caesar, The Wild One, Reflections in a Golden Eye, Last Tango in Paris and Apocalypse Now. Brando was also an activist, supporting many causes, notably the African-American Civil Rights Movement and various American Indian Movements. He initially ...more on Wikipedia
Age: Dec. at 80 (1924-2004)
Birthplace: Omaha, Nebraska, United States of America
Also Ranked
#5 on The Best Actors in Film History
#19 on The Coolest Actors Ever
#2 on The Greatest Actors & Actresses in Entertainment History
#25 on Which Actor Would You Bring Back for One Final Movie?
see more on Marlon Brando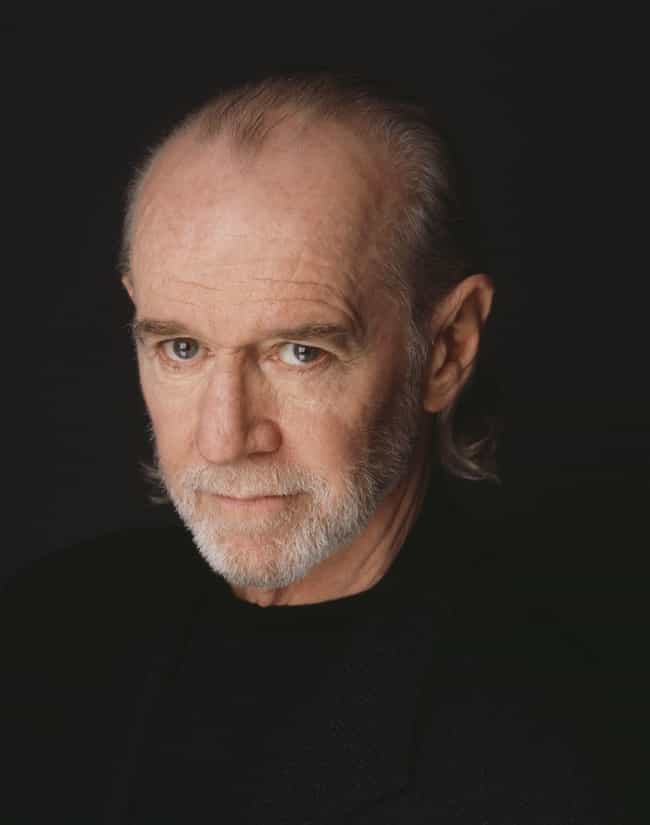 George Denis Patrick Carlin was an American comedian, social critic, actor, and author. Carlin was noted for his black comedy and his thoughts on politics, the English language, psychology, religion, and various taboo subjects. Carlin and his "Seven dirty words" comedy routine were central to the 1978 U.S. Supreme Court case F.C.C. v. Pacifica Foundation, in which a 5–4 decision affirmed the government's power to regulate indecent material on the public airwaves. He is widely regarded as one of the most important and influential stand-up comedians: One newspaper called Carlin "the dean of counterculture comedians." In 2004, Carlin was placed second on the Comedy Central list of the 100 ...more on Wikipedia
Age: Dec. at 71 (1937-2008)
Birthplace: Manhattan, New York City, New York, United States of America
Also Ranked
#6 on The Funniest People of All Time
#1 on The Funniest Stand Up Comedians of All Time
#22 on Historical Figures You Most Want to Bring Back from the Dead
#92 on The Most Important Leaders in U.S. History
see more on George Carlin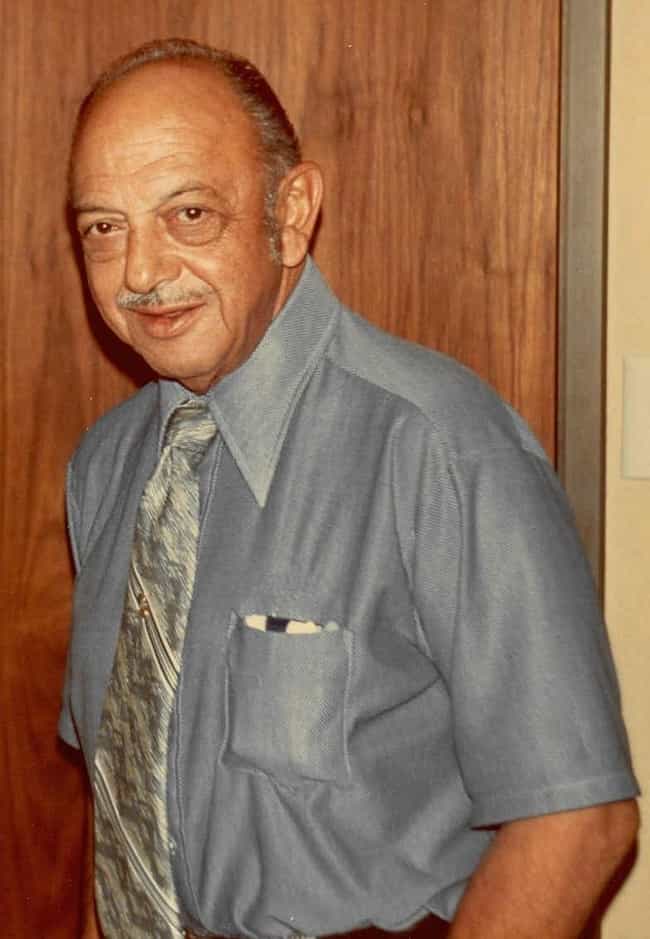 Melvin Jerome "Mel" Blanc was an American voice actor, comedian, and radio personality. Although he began his sixty-plus-year career performing in radio, Blanc is best remembered for his work with Warner Bros. as the voices of Bugs Bunny, Daffy Duck, Porky Pig, Tweety Bird, Sylvester the Cat, Yosemite Sam, Foghorn Leghorn, Marvin the Martian, Pepé Le Pew, Speedy Gonzales, Wile E. Coyote, the Tasmanian Devil and many of the other characters from the Looney Tunes and Merrie Melodies cartoon short films, produced during the golden age of American animation. He later worked for Hanna-Barbera's television cartoons, most notably as the voices of Barney Rubble in The Flintstones and Mr. Spacely in ...more on Wikipedia
Age: Dec. at 81 (1908-1989)
Birthplace: USA, California, San Francisco
Also Ranked
#1 on The All-Time Best Voice Actors
#6 on Famous People Named Mel
#39 on The Best Things from Oregon
#22 on The Best Voiceover Performances in Film
see more on Mel Blanc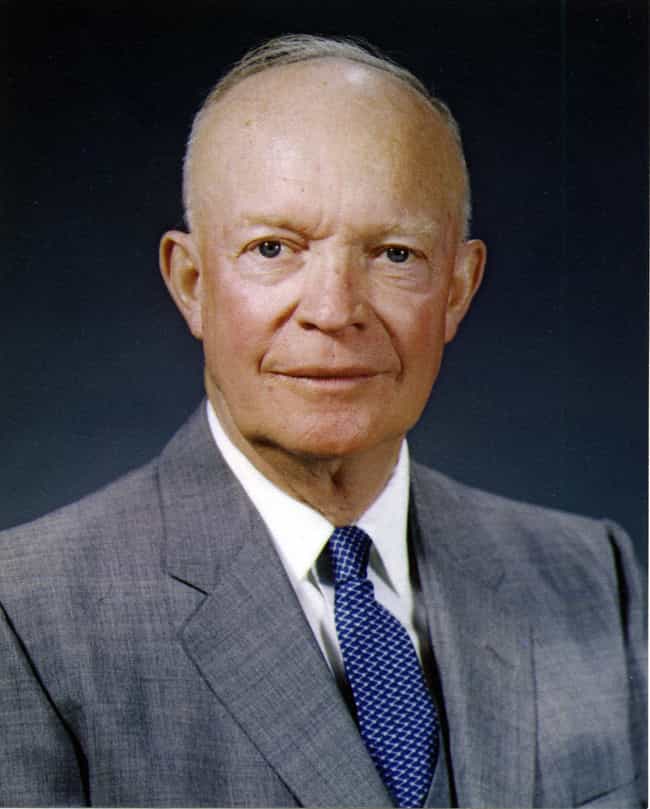 Dwight David "Ike" Eisenhower was the 34th President of the United States from 1953 until 1961. He was a five-star general in the United States Army during WWII and served as Supreme Commander of the Allied Forces in Europe; he had responsibility for planning and supervising the invasion of North Africa in Operation Torch in 1942–43 and the successful invasion of France and Germany in 1944–45 from the Western Front. He was the last U.S. President to have been born in the 19th century. Eisenhower was of Pennsylvania Dutch ancestry and was raised in a large family in Kansas. ...more on Wikipedia
Age: Dec. at 79 (1890-1969)
Birthplace: Texas, Denison, Contiguous United States, United States of America, Grayson County, + more
Also Ranked
#2 on The Most Important Military Leaders In US History
#17 on The Most Important Leaders in U.S. History
#9 on The Greatest U.S. Presidents of All Time
#9 on The Most Beloved US Veterans
see more on Dwight D. Eisenhower