READ
Famous People Who Died of Auto-Erotic Asphyxiation

Updated January 2, 2019
1M views
6 items
Autoerotique asphyxiation AKA asphyxiophilia is an often misunderstood sexual proclivity. People who practice asphyxiophilia for pleasure derive a sense of sexual arousal from lack of oxygen to the brain. To each his own, of course, but this form of masturbation can be very dangerous-- as this list of famous people who passed away from asphyxiophilia proves. This list also includes photos, birth dates, professions, and other information. Often considered as accidental suicide, asphyxiophilia has been depicted in various media for many years.
These celebrities who passed while self-pleasuring are listed by fame and notoriety and include the famous autoerotic aspyxiation victims' hometown and biographical info about them when available. This list features people like David Carradine, Albert Dekker, and Kichizo Ishida. These notable asphyxiophilia deaths include modern and long-gone famous men and women, from politicians to religious leaders to writers. Everyone on this list has asphyxiophilia as a cause of their demise somewhere in their public records, even if it was just one contributing factor. If you're thinking about trying out it yourself, make sure you take appropriate safety precautions in order to avoid a similar fate.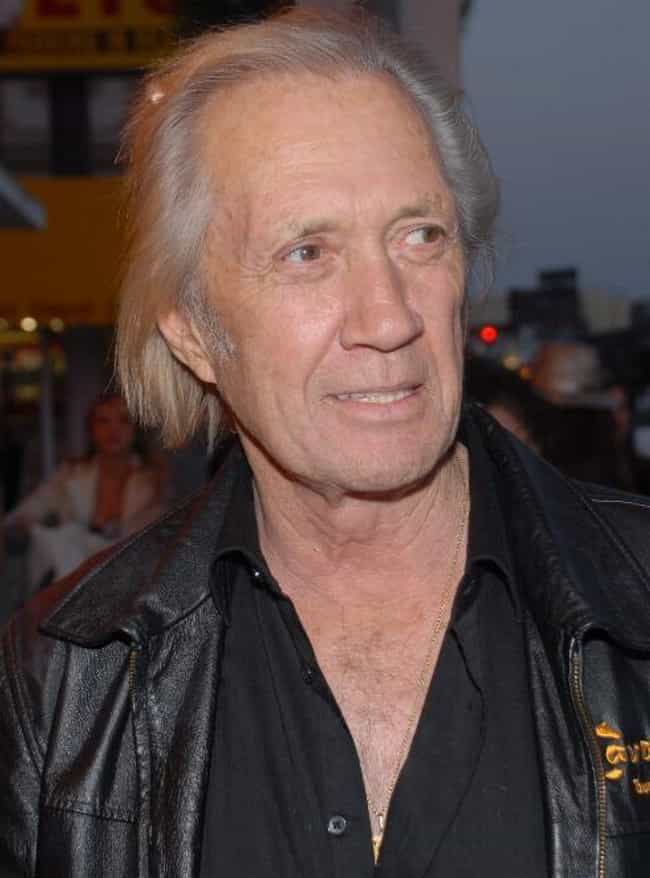 David Carradine was an American actor who became famous for his role in the 1970s television series Kung Fu. He went on to star in over 100 feature films. In 2009, Carradine's body was found in his hotel room while filming a movie in Bangkok, Thailand. The actor was naked with a rope around his neck.
Age: Dec. at 73 (1936-2009)
Birthplace: Hollywood, Los Angeles, California, United States of America
Profession: Television director, Television producer, Musician, Singer-songwriter, Film Producer, + more
Credits: Kill Bill: Vol. 2, Kung Fu: The Legend Continues, Kill Bill: Vol. 1, Kung Fu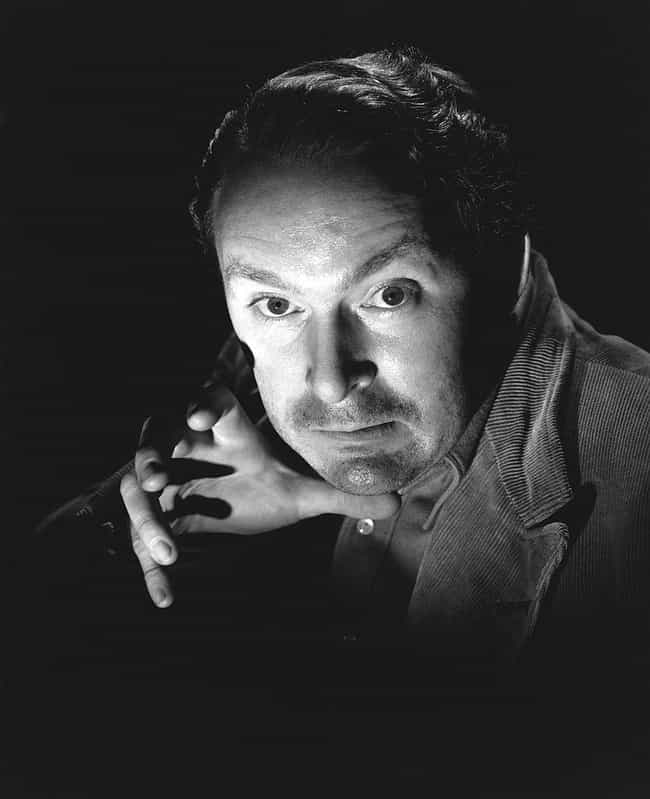 Albert Dekker was a famous actor and politician who was known for the films, The Wild Bunch and Dr. Cyclops. During the McCarthy era, he spoke out against Joseph McCarthy's tactics and was blacklisted from Hollywood for years. In 1968 he was found in his Hollywood home, naked, kneeling in the bathtub, with a noose tightly wrapped around his neck. He was blindfolded, his wrists were handcuffed, there was a ball gag in his mouth, and two hypodermic needles were inserted in one arm. His body was covered in explicit words and drawings in red lipstick.
Age: Dec. at 63 (1905-1968)
Birthplace: New York City, New York, United States of America
Profession: Politician, Actor
Credits: The Wild Bunch, Kiss Me Deadly, Gentleman's Agreement, East of Eden, Gamera, + more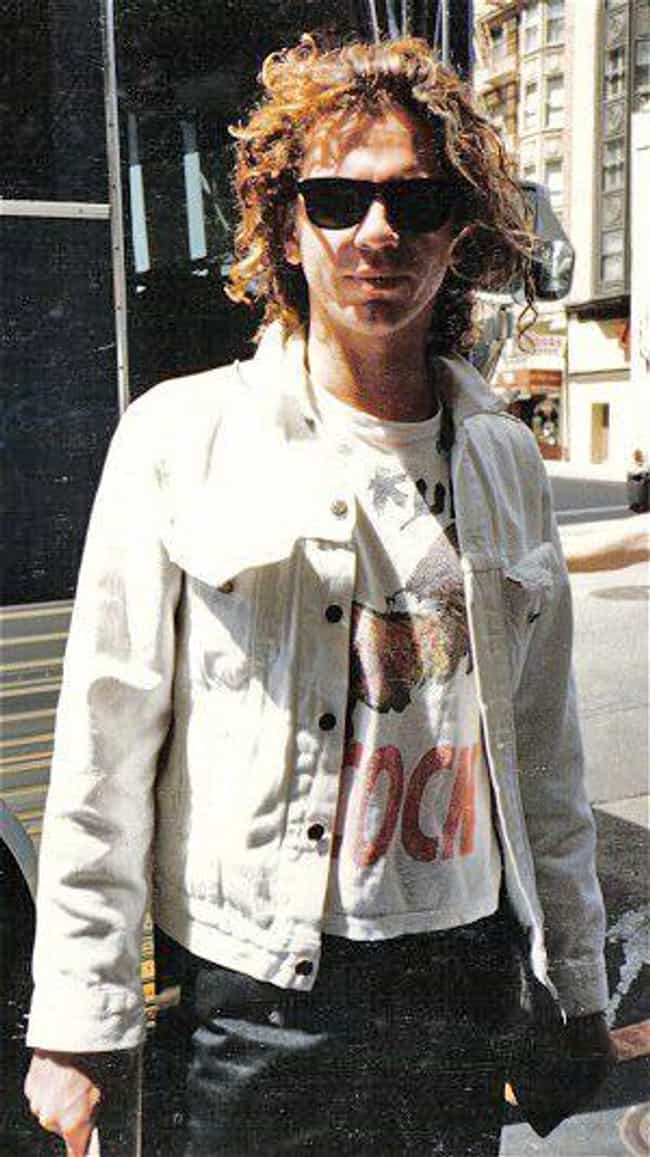 There is a lot of controversy surrounding the passing of Australian musician Michael Hutchence. The lead singer of INXS had a history of depression and substance abuse, and was going through a difficult time with his daughter. He was found on November 22, 1997 with a belt around his neck, kneeling on the ground. Coroners declared he took his own life , but many fans and people close to the musician think it may have been accidental.
Age: Dec. at 37 (1960-1997)
Birthplace: Sydney, Australia
Profession: Songwriter, Musician, Actor, Singer
Credits: Donnie Darko, Face/Off, Batman Forever, Monster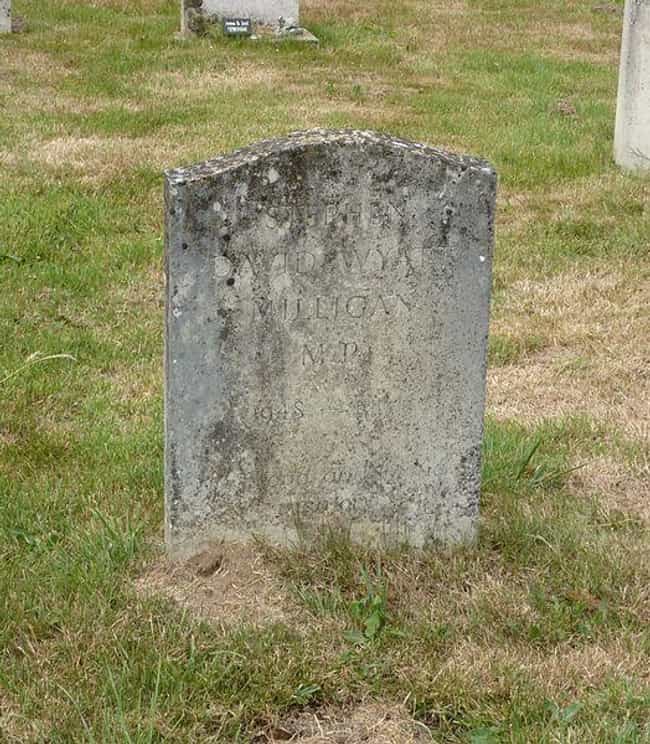 Stephen Milligan was a Conservative British politician and journalist. He was found gone on February 7, 1994 by his secretary. According to reports, Milligan was naked except for women's stockings, had an extension cord around his neck, a plastic bag over his head, and an orange slice in his mouth. It was ruled as accidental.
Age: Dec. at 46 (1948-1994)
Birthplace: Godalming, United Kingdom
Profession: Journalist