Unspeakable Crimes

Famous People Who Were Burned to Death

List Rules Famous People Who Were Burned to Death
List of famous people who were executed by burning, including photos, birthdates, professions, and other information. These celebrities who were burned to death are listed alphabetically and include the famous execution by burning victims' hometown and biographical info about them when available.
List people include Clifton Young, Jeanne d'Arc and many additional people as well. Featuring people who were burned at the stake and more, this list has it all.
These notable execution by burning deaths include modern and long-gone famous men and women, from politicians to religious leaders to writers. Everyone on this list has burned to death as a cause of death somewhere in their public records, even if it was just one contributing factor for their death.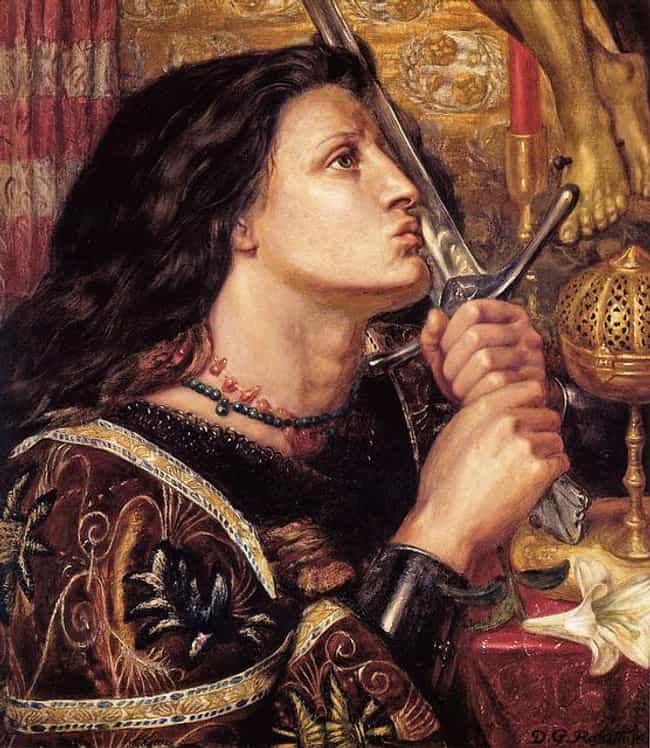 Joan of Arc, or the Maiden of Orleans, is considered a heroine of France and a Roman Catholic saint. During the Hundred Years War, she had visions that the Archangel Michael instructed her to support King Charles VII and recover France from English control. In 1430 she was caught by English supporters and put on trial and was sentenced to burn at the stake in 1431. 25 years later, she was declared innocent and martyr to the French.
Joan of Arc, nicknamed "The Maid of Orléans", is considered a heroine of France and a Roman Catholic saint. She was born to Jacques d'Arc and Isabelle, a peasant family, at Domrémy in north-east France. The uncrowned King Charles VII sent Joan to the siege of Orléans as part of a relief mission. She gained prominence after the siege was lifted in only nine days. Several additional swift victories led to Charles VII's coronation at Reims. ...more on Wikipedia
Age: Dec. at 19 (1412-1431)
Birthplace: Domrémy-la-Pucelle, France
Also Ranked
#63 on The Most Influential People of All Time
#19 on The Most Important Leaders in World History
#10 on The Most Inspiring (Non-Hollywood) Female Role Models
#72 on People We Wish Were Still Alive
see more on Joan of Arc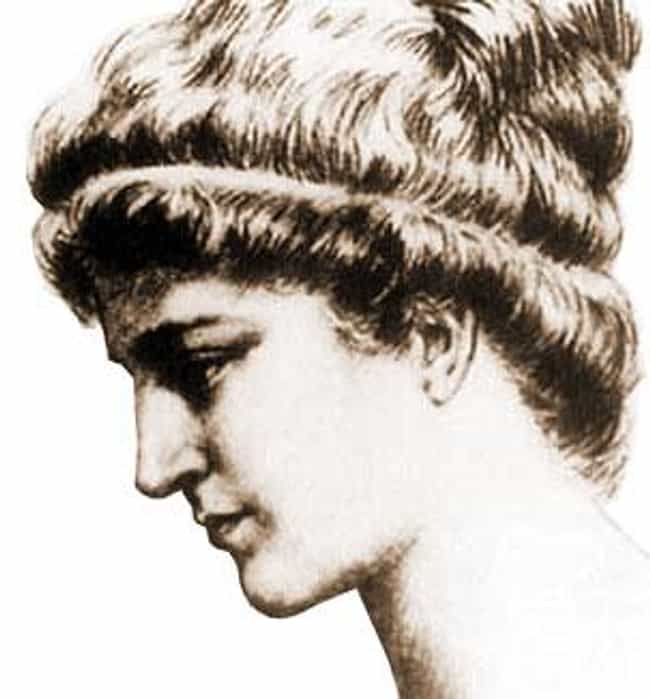 One of the first mothers of mathematics, Hypatia was a Greek Alexandrine Neoplantonist in Egypt, where she was also head of the Platonist school of Alexandria. While there are differing stories on what exactly happened that caused Hypatia to be murdered, it's known for sure that she opposed the Christian government with her teachings of science and mathematics during a tense time between the Jews and Christians of Alexandria, and was captured, stripped of her clothes and murdered, then her body was burned in 415 C.E.
Hypatia was a Greek mathematician, astronomer, and philosopher in Egypt, then a part of the Byzantine Empire. She was the head of the Neoplatonic school at Alexandria, where she taught philosophy and astronomy. ...more on Wikipedia
Age: Dec. at 65 (350-415)
Birthplace: Alexandria, Egypt
Also Ranked
#41 on Historical Figures You Most Want to Bring Back from the Dead
#50 on Famous Role Models We'd Like to Meet In Person
see more on Hypatia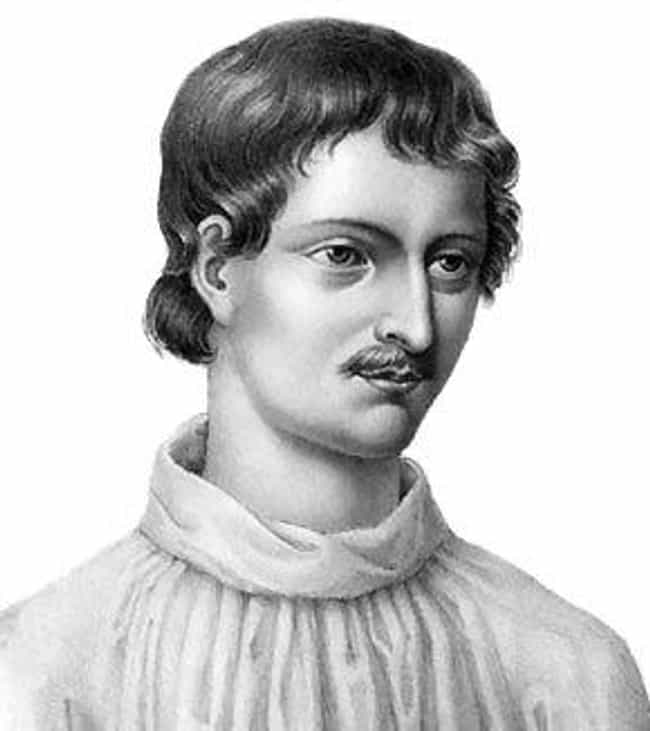 Giordano Bruno was an Italian Dominican friar, astrologer, poet, mathematician, and philosopher who was imprisoned and tried for blasphemy and heresy against Venice, as well as his belief in a plurality of worlds during the Roman Inquisition. He was burned at the stake in 1600, and his ashes were dumped into the Tiber River.
Giordano Bruno, born Filippo Bruno, was an Italian Dominican friar, philosopher, mathematician, poet, and astrologer. He is celebrated for his cosmological theories, which went even further than the then-novel Copernican model. He proposed that the stars were just distant suns surrounded by their own exoplanets and raised the possibility that these planets could even foster life of their own. He also insisted that the universe is in fact infinite and could have no celestial body at its "center". Beginning in 1593, Bruno was tried for heresy by the Roman Inquisition on charges including denial of several core Catholic doctrines. Bruno's pantheism was also a matter of grave concern. The ...more on Wikipedia
Age: Dec. at 52 (1548-1600)
Birthplace: Nola, Italy
Also Ranked
#88 on The Greatest Minds of All Time
#13 on Famous Supernatural Writers
see more on Giordano Bruno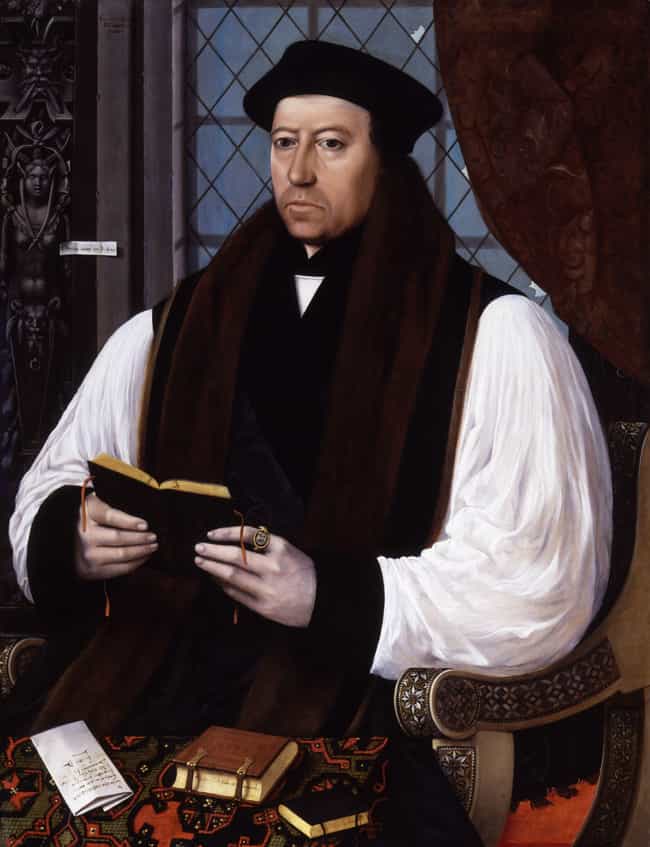 Thomas Cranmer was instrumental in reforming the church while King Edward VI had the throne. However, once he died and Roman Catholic Mary I took the throne, Cranmer was imprisoned for heresy and treason. Though eventually claiming faith for the Catholic church, he retreated on his new religious claims the day of his execution, becoming a martyr and a Roman Catholic heretic. He was burned at the stake in 1556.
Thomas Cranmer was a leader of the English Reformation and Archbishop of Canterbury during the reigns of Henry VIII, Edward VI and, for a short time, Mary I. He helped build the case for the annulment of Henry's marriage to Catherine of Aragon, which was one of the causes of the separation of the English Church from union with the Holy See. Along with Thomas Cromwell, he supported the principle of Royal Supremacy, in which the king was considered sovereign over the Church within his realm. During Cranmer's tenure as Archbishop of Canterbury, he was responsible for establishing the first doctrinal and liturgical structures of the reformed Church of England. Under Henry's rule, Cranmer did not ...more on Wikipedia
Age: Dec. at 67 (1489-1556)
Birthplace: Aslockton, United Kingdom
see more on Thomas Cranmer