Overdoses

Famous People Who Overdosed on Heroin

Drug addiction has tragic consequences, even for the beloved and famous drug users in the world. We also have lists of athletes who were addicted to drugs and celebrities who don't drink or smoke. This is a list of famous people who died of heroin overdose, including pictures, birth dates, professions, and other information. After the shocking death of Philip Seymour Hoffman, people everywhere were confronted with the sad reality of celebrity heroin overdoses and the dangers of being heroin addicts.
Perhaps worse than other serious drugs like cocaine, heroine addiction can ravage a person's body. These celebrities who overdosed on heroin are listed by fame and notoriety and include the famous heroin overdose victims' hometown and biographical info about them when available. Included on the list are famous actors, musicians, and other celebrities like Chris Farley, Philip Seymour Hoffman and more. Other rock stars, movie stars, and singers that died from heroin overdose include Cory Monteith, John Belushi, Sublime lead singer Bradley Norwell, and Janis Joplin.
These notable heroin overdose deaths include modern and long-gone famous men and women, from politicians to religious leaders to writers. Everyone on this list has overdosed on heroin as a cause of death somewhere in their public records, even if it was just one contributing factor for their death. Everyday, people are dying to substance addiction and overdose.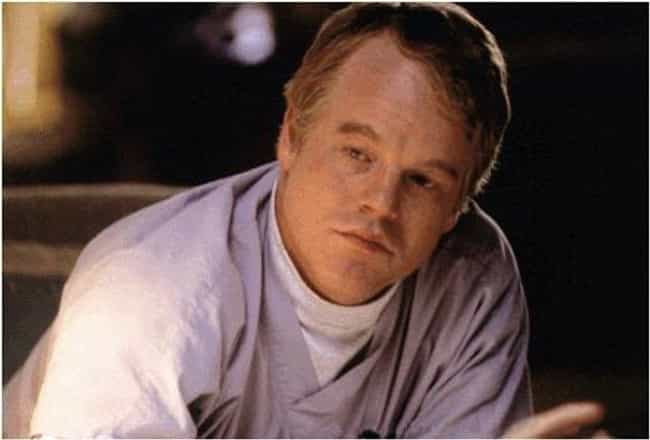 Philip Seymour Hoffman was an American actor who was in the film "Capote." He died of an overdose of heroin and other drugs on February 2, 2014 at the age of 46. Hoffman had been sober for 23 years prior to 2012 when he relapsed.
Philip Seymour Hoffman was an American actor, director, and producer of film and theater. Best known for his supporting and character roles – typically lowlifes, bullies, and misfits – Hoffman was a regular presence in films in the early 1990s. Drawn to theater as a teenager, Hoffman studied acting at New York University's Tisch School of the Arts. He began his screen career in a 1991 episode of Law & Order and started to appear in films in 1992. He gained recognition for his supporting work throughout the decade, notably in Boogie Nights, Happiness, The Big Lebowski, and The Talented Mr. Ripley. ...more on Wikipedia
Age: Dec. at 47 (1967-2014)
Birthplace: Fairport, New York, United States of America
Profession: Theatre Director, Film Producer, Actor, Voice acting
Place Of Death: West Village, New York City, New York, United States of America
Credits: Capote, Doubt, Charlie Wilson's War, The Master
Also Ranked
#53 on The Greatest Actors & Actresses in Entertainment History
#43 on The Best Actors in Film History
#74 on People We Wish Were Still Alive
#30 on The Best Actors to Ever Win Best Actor in a Leading Role
see more on Philip Seymour Hoffman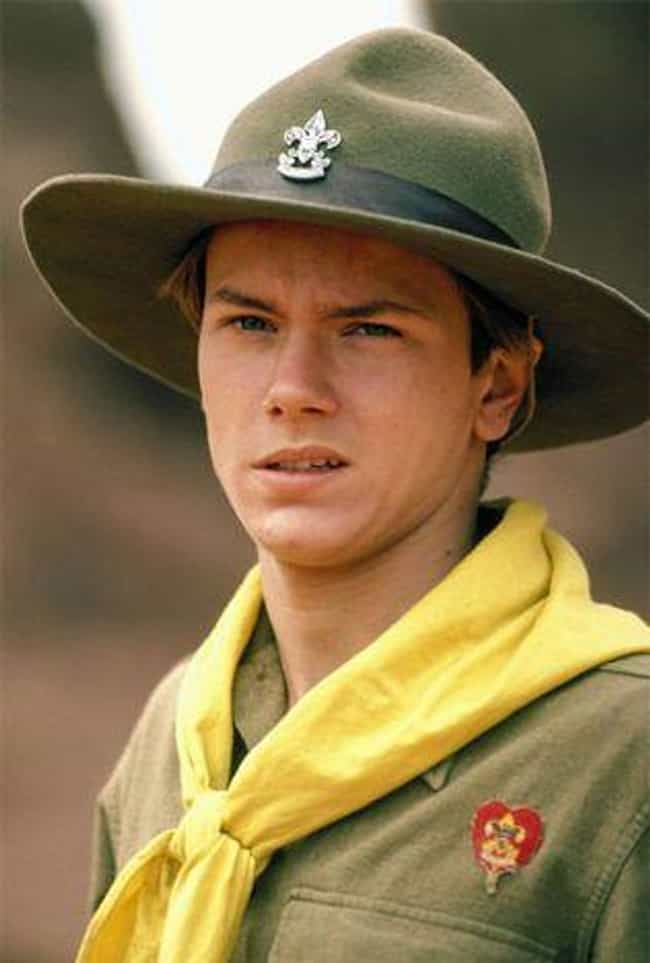 River Phoenix was an American actor who appeared in the film "Stand By Me." He died of a heroin overdose on October 31, 1993 at the age of 23. He died on the street in front of Johnny Depp's club
The Viper Room
where he was scheduled to perform. His brother Joaquin, sister Rain and friend Flea (Red Hot Chili Peppers) were present when he died.
River Jude Phoenix was an American actor, musician, and activist. He was the older brother of Rain Phoenix, Joaquin Phoenix, Summer Phoenix, and Liberty Phoenix. Phoenix's work encompassed 24 films and television appearances, including the science fiction adventure film Explorers, the coming-of-age film Stand by Me, the action sequel Indiana Jones and the Last Crusade and the independent adult drama My Own Private Idaho. Phoenix's rise to fame led to his status as a "teen sensation". Phoenix began acting at age 10 in television commercials. ...more on Wikipedia
Age: Dec. at 23 (1970-1993)
Birthplace: Madras, Oregon, United States of America
Profession: Activist, Guitarist, Environmentalist, Musician, Singer-songwriter, + more
Place Of Death: West Hollywood, California, United States of America
Credits: Stand by Me, Indiana Jones and the Last Crusade, My Own Private Idaho, The Mosquito Coast
Also Ranked
#9 on The Greatest '80s Teen Stars
#41 on Which Actor Would You Bring Back for One Final Movie?
see more on River Phoenix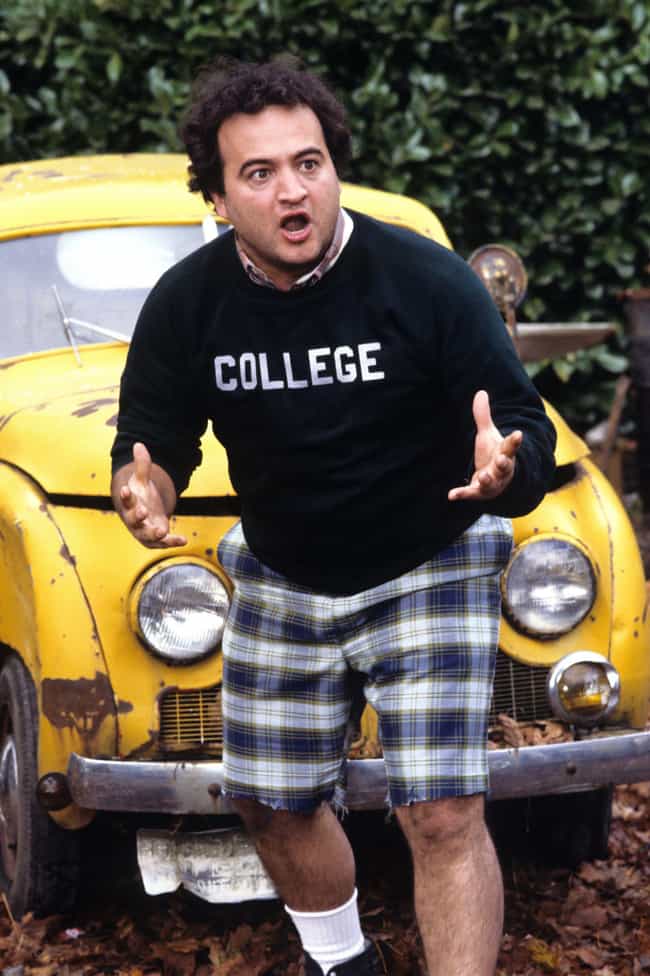 John Belushi
was an American comedic actor who appeared in the film "Animal House." After a night of partying in Hollywood, he overdosed after injecting a combination of heroin and cocaine into his bloodstream. On March 5, 1982, he was found dead at
the Chateau Marmont
where he was staying. Belushi was 33 years old.
John Adam Belushi was an American comedian, actor, and musician. He is best known for his "intense energy and raucous attitude" which he displayed as one of the original cast members of the NBC sketch comedy show Saturday Night Live, in his role in the film Animal House and in his recordings and performances as one of The Blues Brothers. During his career he had a close personal and artistic partnership with fellow SNL actor and writer Dan Aykroyd whom he met while they were both working at Chicago's Second City comedy club. ...more on Wikipedia
Age: Dec. at 33 (1949-1982)
Birthplace: USA, Chicago, Humboldt Park, Illinois
Profession: Comedian, Musician, Screenwriter, Actor
Place Of Death: West Hollywood, Hollywood, Florida, United States of America
Credits: The Blues Brothers, Saturday Night Live, Animal House, 1941
Also Ranked
#15 on The Funniest People of All Time
#62 on People We Wish Were Still Alive
#38 on The Best Short Actors
#32 on The Most Psychedelic People Ever
see more on John Belushi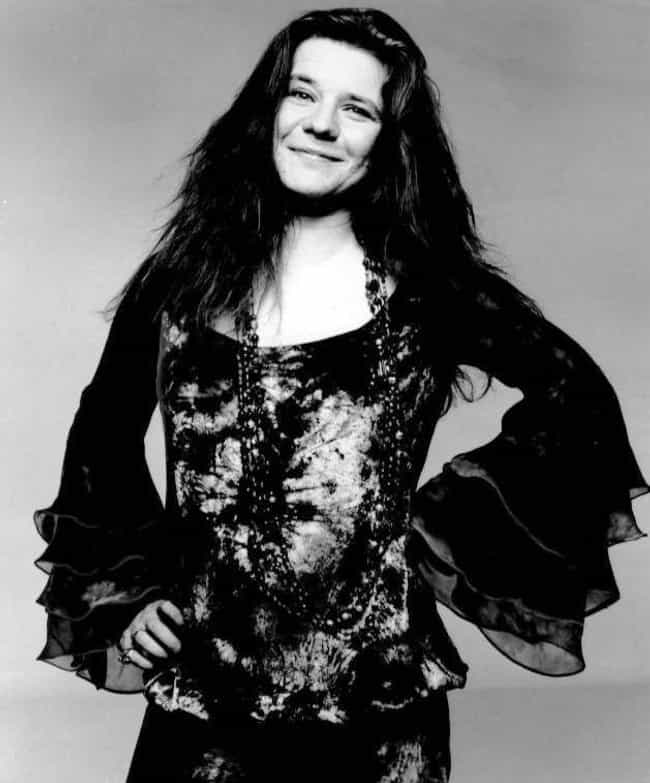 Janis Joplin was an American musician who had a number one hit with the song "Me and Bobby McGee." Joplin struggled with drug and alcohol addiction for much of her life. On October 4, 1970, she died of a heroin overdose. She was 27 years old.
Janis Lyn Joplin was an American singer-songwriter who first rose to fame in the late 1960s as the lead singer of the acid rock band Big Brother and the Holding Company, and later as a solo artist with her own backing groups, The Kozmic Blues Band and The Full Tilt Boogie Band. Her first ever large scale public performance was at the Monterey Pop Festival; this led her to becoming very popular and one of the major attractions at the Woodstock festival and the Festival Express train tour. ...more on Wikipedia
Age: Dec. at 27 (1943-1970)
Birthplace: Port Arthur, Texas, United States of America
Profession: Songwriter, Singer
Place Of Death: Hollywood, Los Angeles, California, United States of America
Credits: Three Kings, The Dreamers, Watchmen, Little White Lies
Also Ranked
#17 on The Best Rock Vocalists
#16 on The Best Female Vocalists Ever
#54 on The Best Singers of All Time
#70 on People We Wish Were Still Alive
see more on Janis Joplin