READ

Famous People Who Died of Honor Killing

List Rules Famous People Who Died of Honor Killing
List of famous people who died of honor killing, listed alphabetically with photos when available. This list of celebrities who died from honor killing includes information like the victim's hometown and other biographical information when available. Unfortunately many famous people's lives have been cut short because of honor killing, including actors, musicians and athletes.
Examples of people on this list include Fadime Sahindal and Arash Ghorbani-Zarin.
This list answers the questions, "Which celebrities have died from honor killing?" and "Which famous people died due to honor killing?"
These notable honor killing deaths include modern and past famous men and women, from politicians to religious leaders to writers. Everyone on this list has has honor killing as a cause of death somewhere in their public records, even if it was just one contributing factor for their death. (7 items)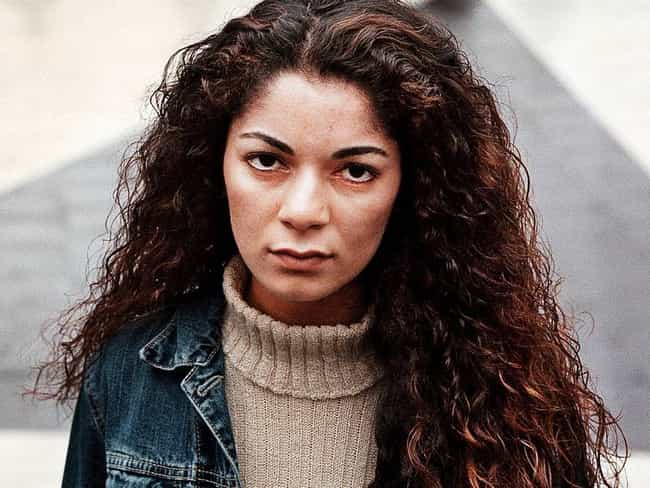 Fadime Sahindal, a Turkish immigrant in Sweden, was threatened and shamed by her family when she chose her own boyfriend instead of agreeing to a traditional arranged marriage and spoke out to the Swedish media about her family.The Swedish government helped protect her by giving her a false identity, but when she made a secret trip to visit her mother and sisters, her father shot her in the head. He was found guilty of murder and sentenced for life to prison.
Fadime Şahindal was a Kurdish immigrant who moved to Sweden from Turkey at the age of seven. She was murdered by her father, Rahmi, in January 2002 in an honor killing. ...more on Wikipedia
Birthplace: Elbistan, Kahramanmaraş Province, Turkey, Eurasia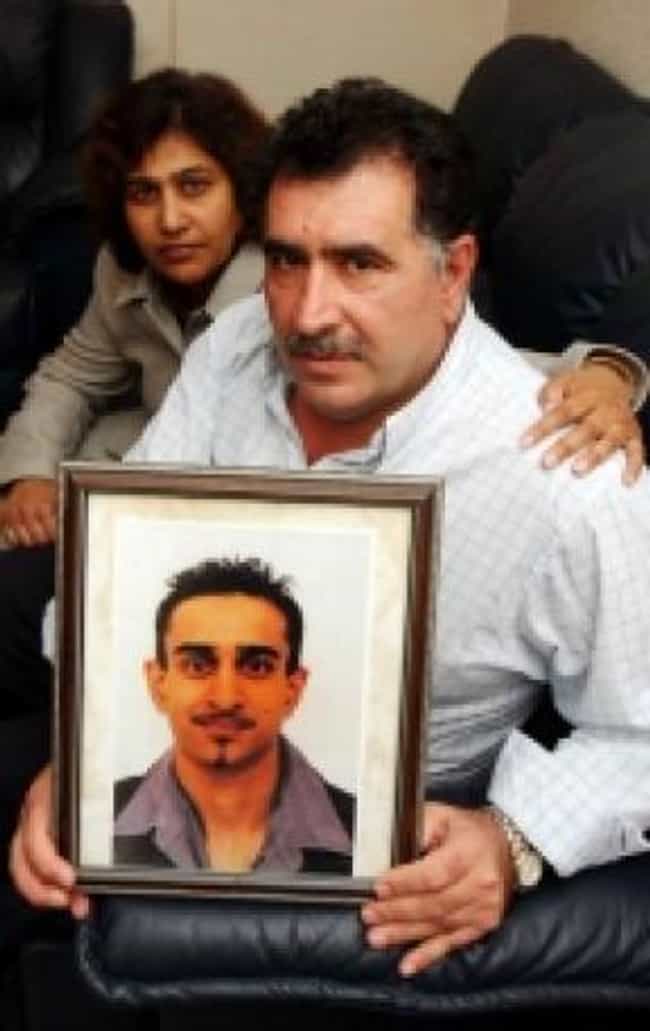 see more on Arash Ghorbani-Zarin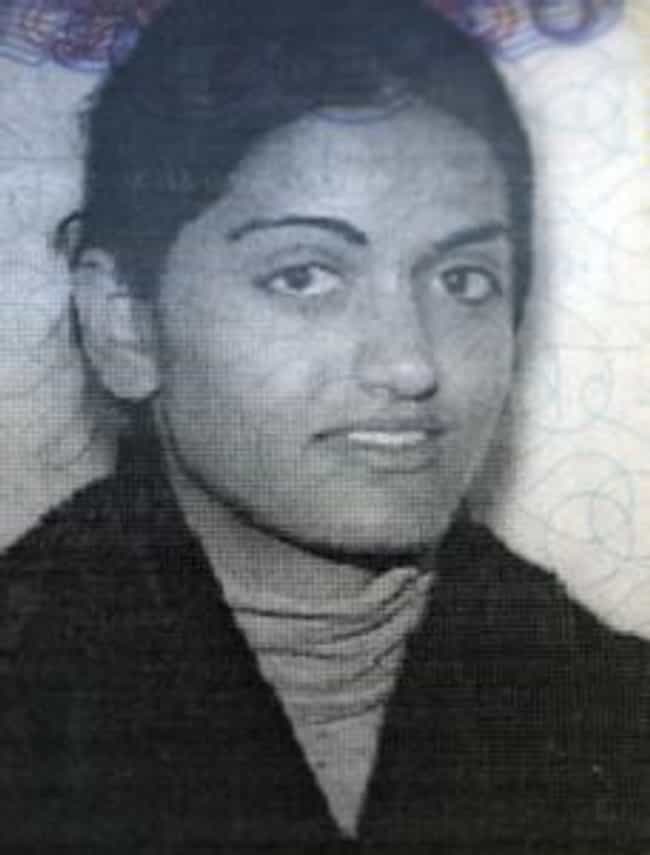 Ghazala Khan, a Pakistani immigrant in Denmark, was murdered in 2005 by her brother for marrying outside the will of her family. The murder, which was ordered by her father, was done so to hold up the family honor. It was the first time Western Europe that so many members of a single family were tried and convicted. Nine family members and family friends
went to prison
.
Ghazala Khan was a Pakistani woman, who was shot and killed in Denmark by her brother after she had married against the will of the family. The murder of Ghazala had been ordered by her father to save the family honour, making it a so‐called honour killing. No fewer than nine people from her family took part in arranging and performing the murder and they were all found guilty by Østre Landsret on 27 June 2006 on counts of manslaughter and attempted manslaughter. This was a ruling of historic importance, the first time in western Europe that such a large number of family members were found guilty in an "honour killing" case. It is expected that the conviction will serve as precedent ...more on Wikipedia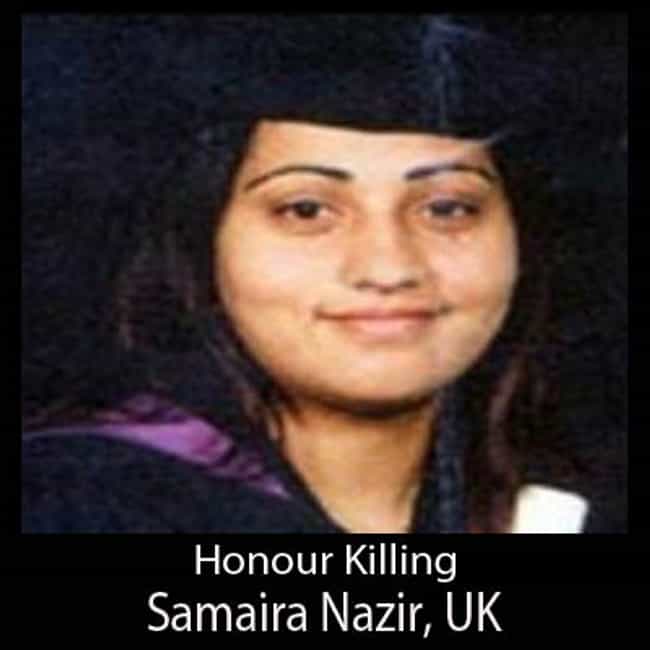 British Pakistani Samaira Nazir had rejected the suitors her family had brought to her, and instead planned to marry an Afghan immigrant. Her family, however, disapproved of him because he was from a different caste. Her brother, Azhar Nazir, and her cousin, Imram Mohammed, murdered her in front of several members of her family by stabbing her 18 times with four different knives. The two were sentenced to life in prison, and her father was set to go to trial as well, but died before the trial.
Samaira Nazir was a 25-year-old British Pakistani woman who was murdered by members of her family in a so-called honor killing. Nazir was a graduate of Thames Valley University and worked as a recruitment consultant. She fell in love with an Afghan immigrant in Britain and planned to marry him, against her family's wishes. She had rejected the suitors her family wanted her to marry. Her family rejected the Afghan because he was from a different caste. After an argument, her brother Azhar Nazir and a cousin, Imran Mohammed, murdered her by stabbing her more than 18 times using four knives. The attack was performed in front of other family members, including two of her nieces, aged two and ...more on Wikipedia