READ

Famous People who Majored in Economics

List of famous people who majored in economics, including photos when available. This list of famous economics majors is ordered loosely by relevance, meaning the most well-known people will be towards the top. The names of the colleges or universities that these prominent economics majors attended are displayed next to each person's name- you can also see other bits of information such as what year the person was born and what kind of degree they received. If you're looking for a particular celebrity who majored in economics you can use the "filter" bar to search for a specific name.
You can rank all of these people, from Ronald Reagan to Warren Buffett.
This list answers the questions, "Which celebrities were economics majors?" and "What are the names of popular people who studied economics?"
Share this list of respected economics majors by clicking one of the
social media
icons at the top or bottom of the page. Some of these people might not necessarily be actors or athletes, but they're certainly all renowned in their own line of work.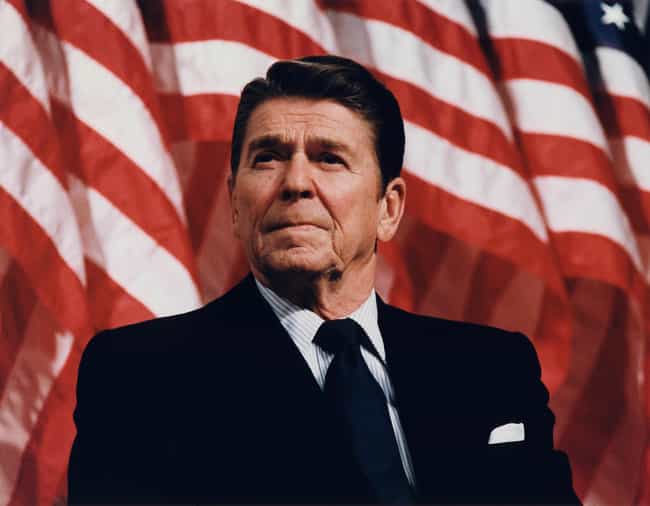 Ronald Wilson Reagan was the 40th President of the United States. Before his presidency he served as the 33rd Governor of California and was also an actor from 1937–1964. Born and raised in small towns in Illinois, Reagan graduated from Eureka College and then worked as a radio broadcaster. He moved to Hollywood in 1937, where he began a career as an actor, first in films and later in television. Reagan served as President of the Screen Actors Guild and later as a spokesman for General Electric; his start in politics occurred during his work for G.E. Originally, he was a member of the Democratic Party, but due to the parties' shifting platforms during the 1950s, he switched to the Republican ...more on Wikipedia
Age: Dec. at 93 (1911-2004)
Birthplace: Whiteside County, Illinois, United States of America, United States, with Territories, + more
Also Ranked
#93 on The Most Influential People of All Time
#66 on The Most Important Leaders in World History
#91 on Which Actor Would You Bring Back for One Final Movie?
#8 on The Greatest U.S. Presidents of All Time
see more on Ronald Reagan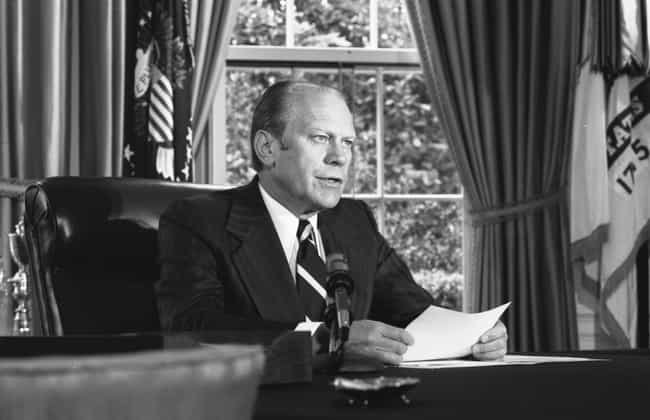 Gerald Rudolph "Jerry" Ford Jr. was the 38th President of the United States, serving from 1974 to 1977, and, prior to this, was the 40th Vice President of the United States serving from 1973 to 1974 under President Richard Nixon. He was the first person appointed to the Vice Presidency under the terms of the 25th Amendment, after Spiro Agnew resigned. When he became president upon Richard Nixon's resignation on August 9, 1974, he became the first and to date only person to have served as both Vice President and President of the United States without being elected by the Electoral College. ...more on Wikipedia
Age: Dec. at 93 (1913-2006)
Birthplace: Omaha, Nebraska, USA
Also Ranked
#26 on The Greatest U.S. Presidents of All Time
#70 on The Most Influential Politicians in American History
#28 on The Best Michigan Football Players of All Time
#48 on The Most Influential People of the Cold War
see more on Gerald Ford
Warren Edward Buffett is an American business magnate, investor and philanthropist. He was the most successful investor of the 20th century. Buffett is the chairman, CEO and largest shareholder of Berkshire Hathaway, and consistently ranked among the world's wealthiest people. He was ranked as the world's wealthiest person in 2008 and as the third wealthiest in 2011. In 2012 Time named Buffett one of the world's most influential people. Buffett is called the "Wizard of Omaha" or "Oracle of Omaha", or the "Sage of Omaha" and is noted for his adherence to value investing and for his personal frugality despite his immense wealth. Buffett is a notable philanthropist, having pledged to give away ...more on Wikipedia
Age: 88
Birthplace: Omaha, Nebraska, United States of America
Also Ranked
#8 on The Most Influential CEOs of All Time
#3 on The Most Irreplaceable CEOs in the World
#6 on The Best At What They Do
see more on Warren Buffett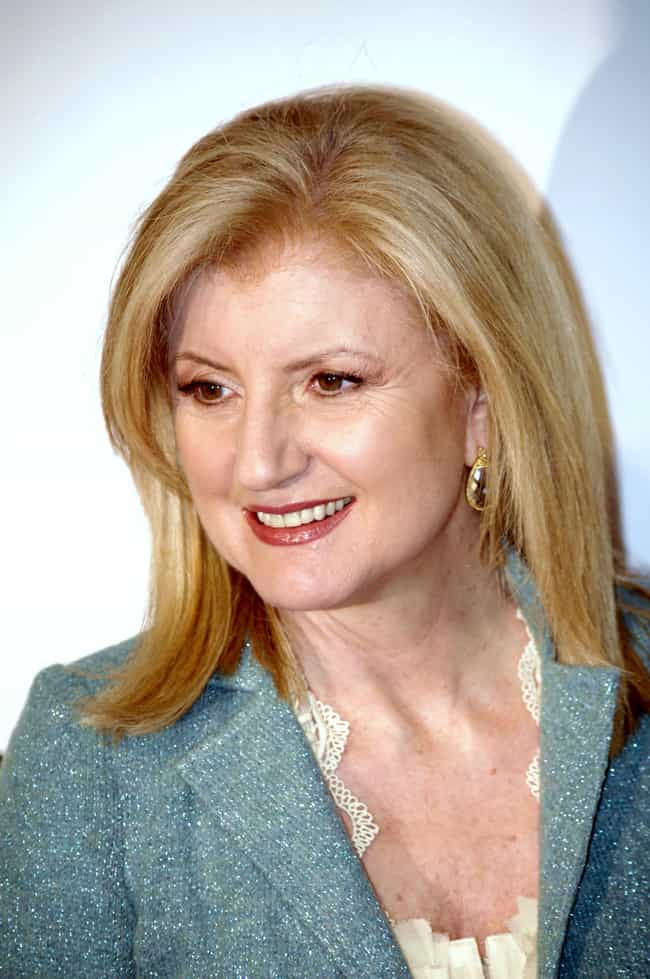 Arianna Huffington is a Greek-American author and syndicated columnist. She is the co-founder and editor-in-chief of The Huffington Post. She was a popular conservative commentator in the mid-1990s, after which, in the 1990s, she became a liberal. She is the former spouse of former Republican congressman Michael Huffington. In 2003, she ran as an independent candidate for Governor in the California recall election. In 2009, Huffington was named as number 12 in Forbes '​ first-ever list of the Most Influential Women In Media. She has also moved up to number 42 in The Guardian '​s Top 100 in Media List. As of 2014, she is listed as the 52nd most powerful woman in the world by Forbes. In 2011, ...more on Wikipedia
Age: 68
Birthplace: Athens, Greece
Also Ranked
#46 on The Most Powerful Women Of All Time
#17 on The Most Powerful People on Twitter
#52 on Dream Presidential Debate Moderators
see more on Arianna Huffington