READ

Famous People who Majored in Journalism

List of famous people who majored in journalism, including photos when available. This list of famous journalism majors is ordered loosely by relevance, meaning the most well-known people are at the top. This list includes popular actors, musicians, athletes and more that majored or minored in journalism. You can find various bits of information below, such as what year the person was born and what their profession is. If you're looking for a particular celebrity who majored in journalism you can use the "search" bar to find a specific name.
This list contains people like Brad Pitt and Olivia Munn.
This list answers the questions, "Which celebrities were journalism majors?" and "Which famous people studied journalism?"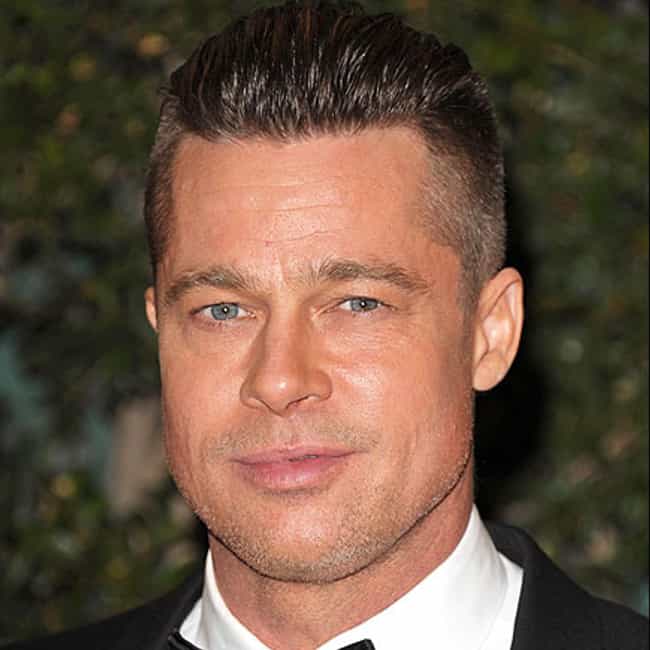 William Bradley "Brad" Pitt is an American actor and producer. He has been described as one of the world's most attractive men, a label for which he has received substantial media attention. Pitt first gained recognition as a cowboy hitchhiker in the road movie Thelma & Louise. His first leading roles in big-budget productions came with the dramas A River Runs Through It and Legends of the Fall, and Interview with the Vampire. ...more on Wikipedia
Age: 55
Birthplace: Shawnee, Oklahoma, United States of America
Also Ranked
#17 on The Best (Male) Actors Working Today
#35 on The Best Actors in Film History
#24 on The Coolest Actors Ever
#46 on The Greatest Actors & Actresses in Entertainment History
see more on Brad Pitt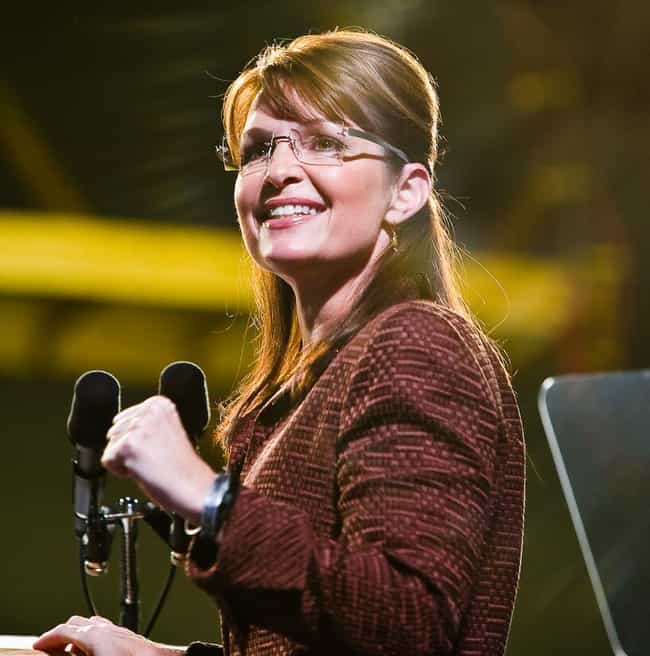 Sarah Louise Palin is an American politician, commentator, and author who served as the ninth Governor of Alaska, from 2006 to her resignation in 2009. As the Republican Party nominee for Vice President in the 2008 Presidential election, alongside Arizona Senator John McCain, she was the first Alaskan on the national ticket of a major political party, and the first Republican woman nominated for the Vice Presidency. Her book Going Rogue has sold more than two million copies. Since January 2010, she has provided political commentary for Fox News, and starred in a reality television show, Sarah Palin's Alaska. She was elected to the Wasilla City Council in 1992, and became Mayor of Wasilla in ...more on Wikipedia
Age: 55
Birthplace: Sandpoint, United States of America, United States, with Territories, Idaho, + more
Also Ranked
#26 on Famous Politicians You'd Want to Have a Beer With
#64 on People We Want to See on a Comedy Central Roast
#8 on The Best Saturday Night Live Characters of All Time
#92 on If You Fought To The Death, Who Would You Want By Your Side?
see more on Sarah Palin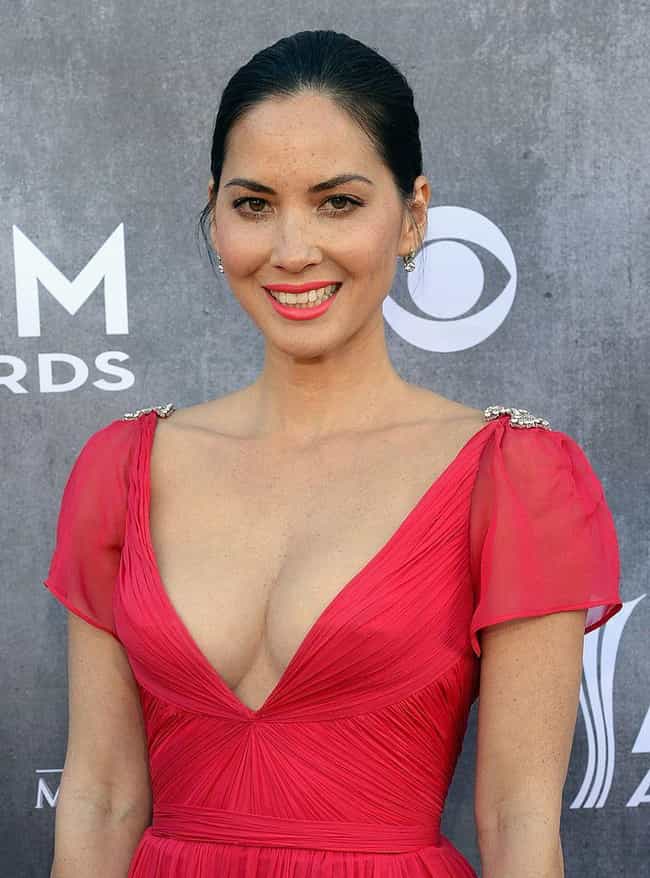 Lisa Olivia Munn is an American actress, model, television personality and author. She began her career being credited as Lisa Munn. Since 2006, she has been using the name Olivia Munn personally and professionally. Born in Oklahoma City, Munn spent her childhood in Tokyo and Oklahoma City among other places and graduated from the University of Oklahoma. Munn began her professional career in television journalism before becoming an actress. In 2006, Munn starred as Mily Acuna in the series Beyond the Break. She co-hosted Attack of the Show! from 2006 to 2010 and was a correspondent on The Daily Show from 2010 to 2011. Munn has also had supporting roles in various films and television series ...more on Wikipedia
Age: 38
Birthplace: Oklahoma City, Oklahoma, United States of America
Also Ranked
#50 on The Most Beautiful Women In Hollywood
#38 on Celebrities Who Should Be A-Listers
#17 on Famous Women You'd Want to Have a Beer With
#83 on The Hottest Celebrities of All Time
see more on Olivia Munn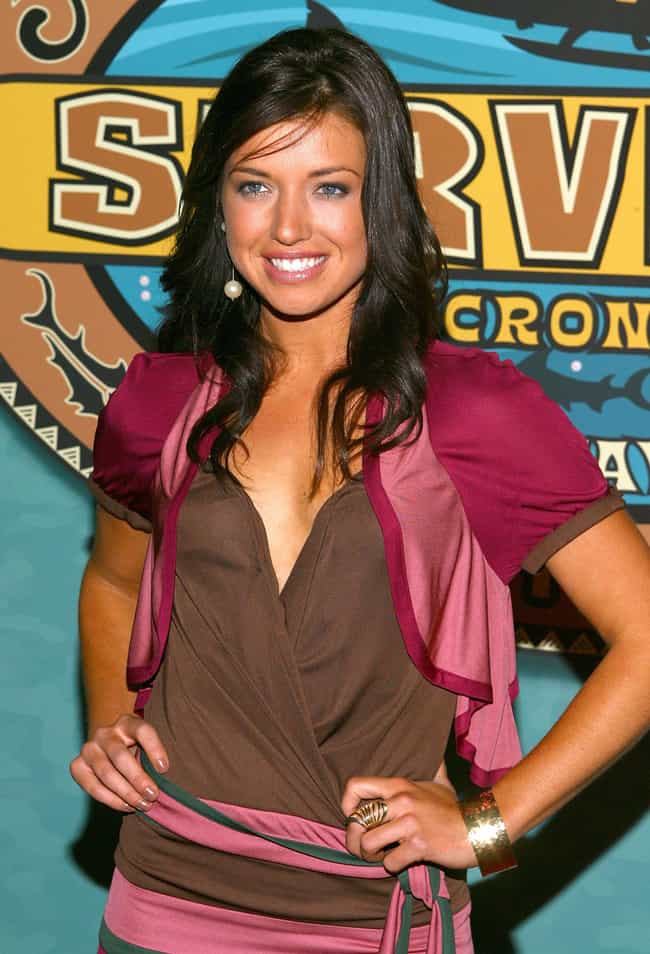 Parvati Shallow is a television personality and was the $1,000,000 winner of the reality television series Survivor: Micronesia. She had previously competed in Survivor: Cook Islands where she placed sixth, and later was the runner-up in Survivor: Heroes vs. Villains. From July 5, 2011 to December 2011, Parvati starred in CBS' Around the World For Free. From 2013 to 2014, she was the host of Survivor Live on CBS.com, a weekly web-exclusive series where she interviews the voted off castaways from Survivor and chats with other special guests such as former players. ...more on Wikipedia
Age: 36
Birthplace: Vero Beach, Florida, United States of America
Also Ranked
#2 on The Best Survivor Contestants That Ever Played
#1 on The All-Time Greatest Survivor Winners
see more on Parvati Shallow