READ

Famous People who Majored in Political Science

46.9k views
313 items
Follow
List of famous people who majored in political science, including photos when available. This list of famous political science majors is ordered loosely by relevance, meaning the most well-known people are at the top. This list includes popular actors, musicians, athletes and more that majored or minored in political science. You can find various bits of information below, such as what year the person was born and what their profession is. If you're looking for a particular celebrity who majored in political science you can use the "search" bar to find a specific name.
List contains people like Barack Obama and Hillary Rodham Clinton.
This list answers the questions, "Which celebrities were political science majors?" and "Which famous people studied political science?"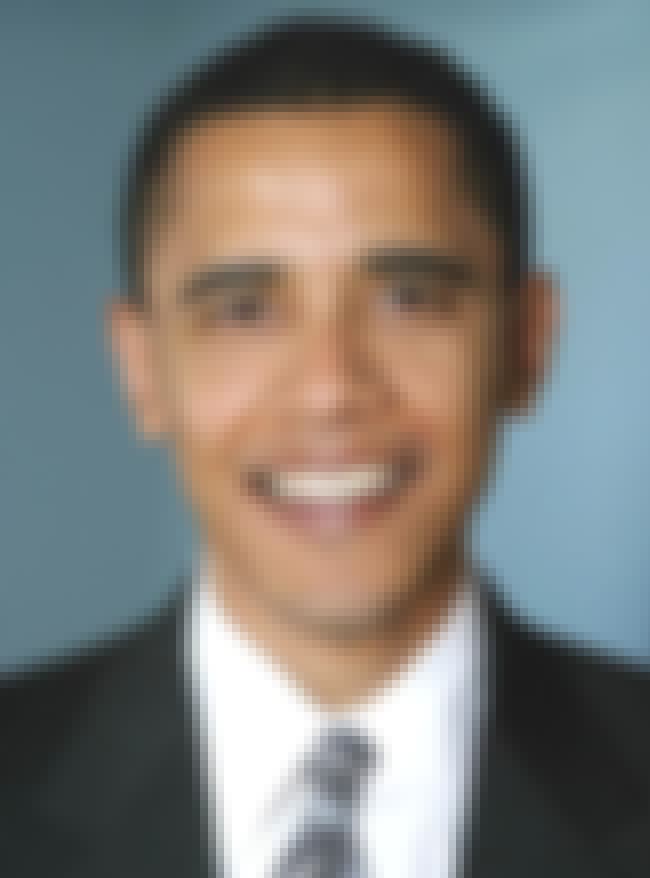 Barack Hussein Obama II (born August 4, 1961) is an American politician who served as the 44th President of the United States from 2009 to 2017. The first African American to assume the presidency, he was previously the junior United States Senator from Illinois from 2005 to 2008. He served in the Illinois State Senate from 1997 until 2004. Obama was born in 1961 in Honolulu, Hawaii, two years after the territory was admitted to the Union as the 50th state. Raised largely in Hawaii, Obama also spent one year of his childhood in Washington State and four years in Indonesia. After graduating from Columbia University in New York City in 1983, he worked as a community organizer in Chicago. In ...more
Age: 56
Birthplace: Honolulu, Hawaii, United States of America
Also Ranked
#18 on Who Is The Most Famous Celebrity From Your State?
#14 on The Greatest U.S. Presidents of All Time
#28 on The Hottest Silver Foxes
#96 on The Most Important Leaders in U.S. History
see more on Barack Obama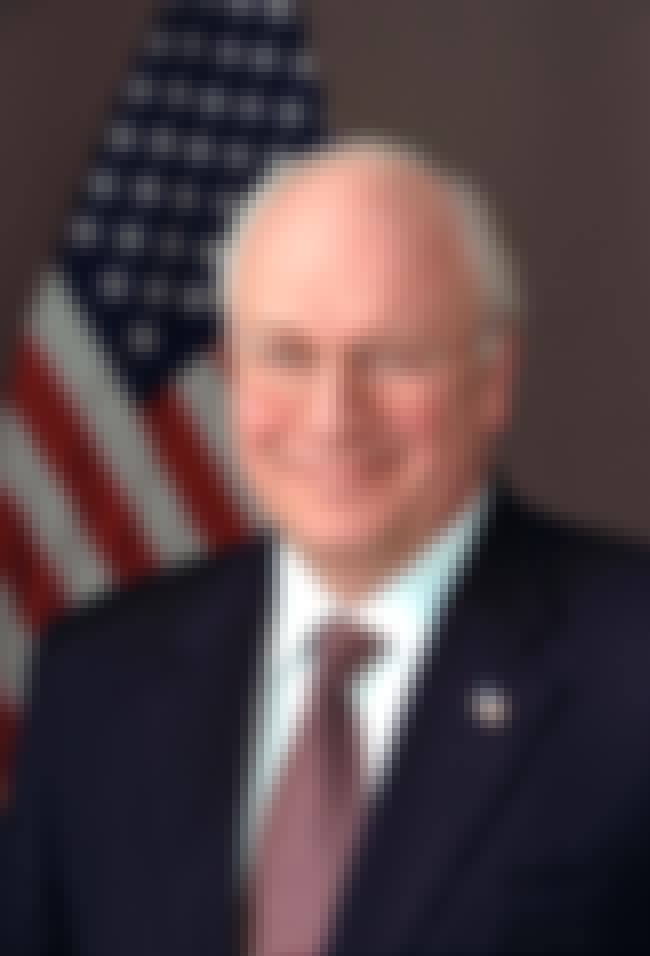 Richard Bruce Cheney (born January 30, 1941) served as the 46th Vice President of the United States from 2001 to 2009 in the administration of George W. Bush. Cheney was born in Lincoln, Nebraska, but soon moved with his family to Casper, Wyoming, where he grew up. He began his political career as an intern for Congressman William A. Steiger, eventually working his way into the White House during the Ford administration, where he served as White House Chief of Staff. In 1978, Cheney was elected to the U.S. House of Representatives from Wyoming; he was reelected five times, eventually becoming House Minority Whip. Cheney was selected to be the Secretary of Defense during the presidency of ...more
Age: 77
Birthplace: Lincoln, Nebraska, United States of America
Also Ranked
#81 on Famous Politicians You'd Want to Have a Beer With
#70 on The Most Influential Politicians in American History
#15 on The Greatest U.S. Vice Presidents of All Time
see more on Dick Cheney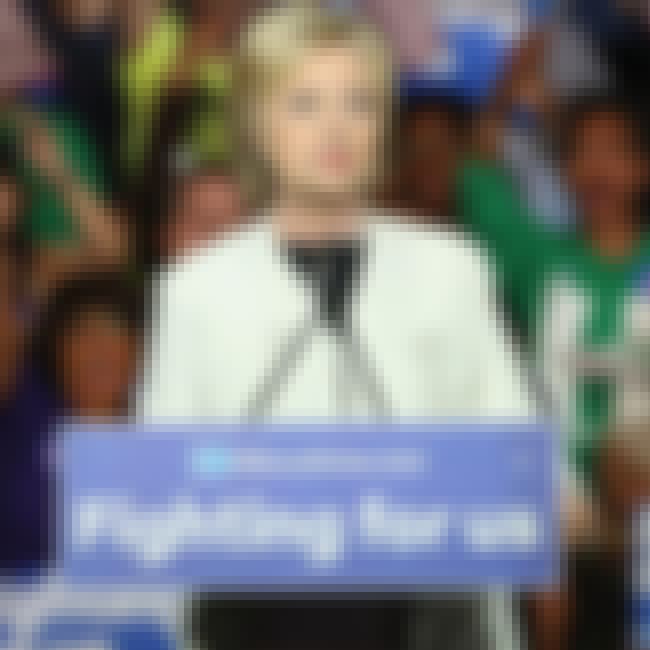 Hillary Diane Rodham Clinton is an American attorney, politician and member of the Democratic Party. As the wife of the 42nd President of the United States, Bill Clinton, she was First Lady of the United States from 1993 to 2001. She then represented New York in the United States Senate from 2001 to 2009. In the 2008 election, Clinton was a leading candidate for the Democratic presidential nomination. From 2009 to 2013, she was the 67th United States Secretary of State, serving under President Barack Obama. Clinton formally announced her candidacy for the Democratic nomination for the presidency in the 2016 election on April 12, 2015. A native of Illinois, Hillary Rodham was the first ...more
Age: 70
Birthplace: Chicago, Illinois, United States of America
Also Ranked
#78 on Celebrities Who Should Run for President
#55 on The Most Trustworthy Politicians
#61 on The Most Influential Women Of 2018
#14 on Famous Politicians You'd Want to Have a Beer With
see more on Hillary Clinton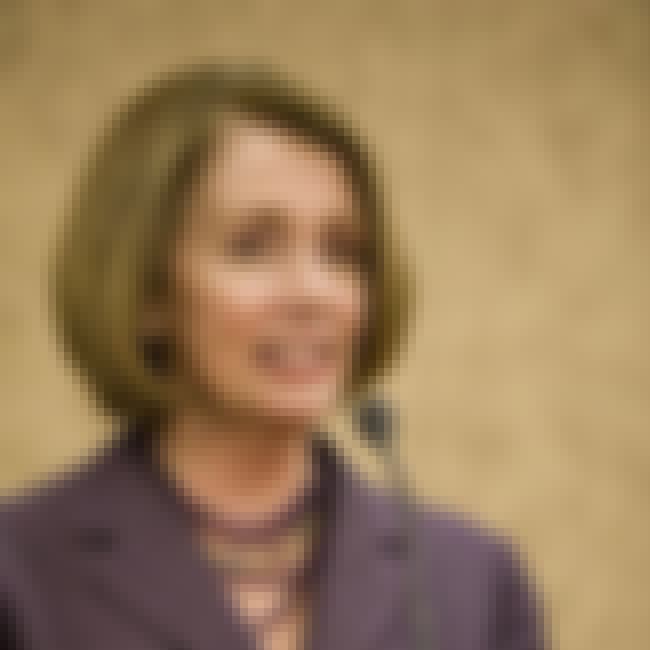 Nancy Patricia D'Alesandro Pelosi is the Minority Leader of the United States House of Representatives and served as the 60th Speaker of the United States House of Representatives from 2007 to 2011. She is the only woman to have served as the House Speaker and to date is the highest-ranking female politician in American history. A member of the Democratic Party, Pelosi represents California's 12th congressional district, which consists of four-fifths of the city and county of San Francisco. The district was numbered as the 5th during Pelosi's first three terms in the House, and as the 8th from 1993 to 2013. She served as the House Minority Whip from 2002 to 2003, and was House Minority ...more
Age: 78
Birthplace: Baltimore, Maryland, United States of America
Also Ranked
#61 on The Most Trustworthy Politicians
#83 on The Most Influential Women Of 2018
#62 on Celebrities Who Made The Biggest Cultural Impact In 2017
see more on Nancy Pelosi