Celebrities

Actors Who Are Only Hot Because Of The Characters They Play

22.8k votes
3.2k voters
75.8k views
15 items
List Rules Vote up the actors you think most benefitted from their character's appeal.
Before anyone starts sending Ranker nasty emails, let's stress that each of these famous people who play "hot" characters are ATTRACTIVE! (Except maybe for Bogart, but he more than made up for it with his innate smoldering.) They're all talented and more handsome/beautiful than 98% of the universe.
HOWEVER, by playing specifically charming, dangerous or flat out sexy fictional characters, these actors ratcheted up their attractiveness. When you see regular Norman Reedus on the street, you might not swoon. Heck, you might instead choose to go to the other side of the street. Until you realize he's the The Walking Dead's Daryl, a character who brought more sex appeal to bows and arrows than Hawkeye, Legolas and Katniss Everdeen combined.
The actors on this list, though physically quite striking, don't necessarily rank as the sexiest actors or actresses alive. It wouldn't be out of this world to suggest that maybe one or two are only hot because of their characters. But across the board, the roles they played increased their Q scores and how attractive we continue to find them.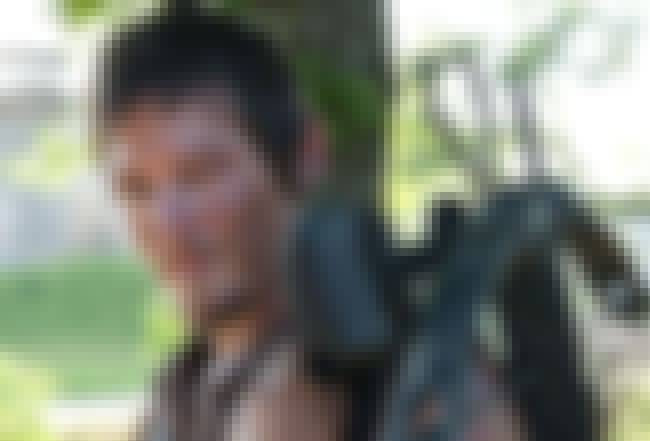 Daryl didn't start off particularly likable on The Walking Dead, or remotely handsome. In fact, he wasn't supposed to last anywhere near as long as he did. But something about the rough and tumble Norman Reedus made him much easier to like and harder to kill. Now you can't imagine this show surviving without him, even if we know everybody's expendable on that show. The actor himself is a fine looking lad, but give him a crossbow and a few years of grime and he becomes a heartthrob.
Also Ranked
#75 on The Hottest Men Over 40
#77 on Famous Men You'd Want to Have a Beer With
#65 on Actors You Would Watch Read the Phone Book
#33 on The Greatest Actors Who Have Never Won an Emmy (For Acting)

Agree or disagree?
see more on Norman Reedus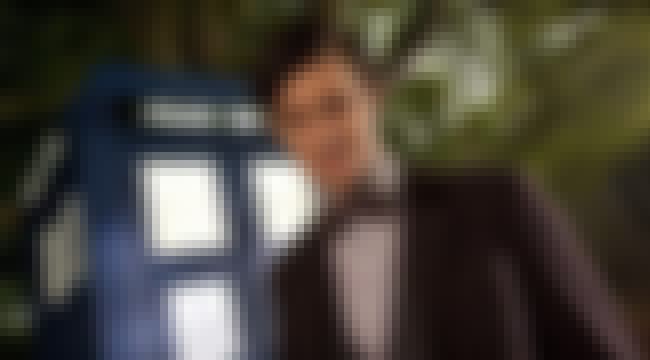 Take away the TARDIS & bow tie, and Matt Smith is still cute, if you're into a that kind of face. But when you add all his Who accoutrements, you've got a Doctor that sent Tumblr into a tizzy. He's nerd-hot and boy-like innocent at the same time and will be able to elicit girlish screams at any convention he blesses with his presence for the next 1,000 years.
Also Ranked
#69 on The Best English Actors of All Time
#3 on The Best Doctors of Doctor Who
#59 on Which 2018 Emmy-Nominated Actors Will Win?
#10 on Who Should Be The Next Professor Xavier?

Agree or disagree?
see more on Matt Smith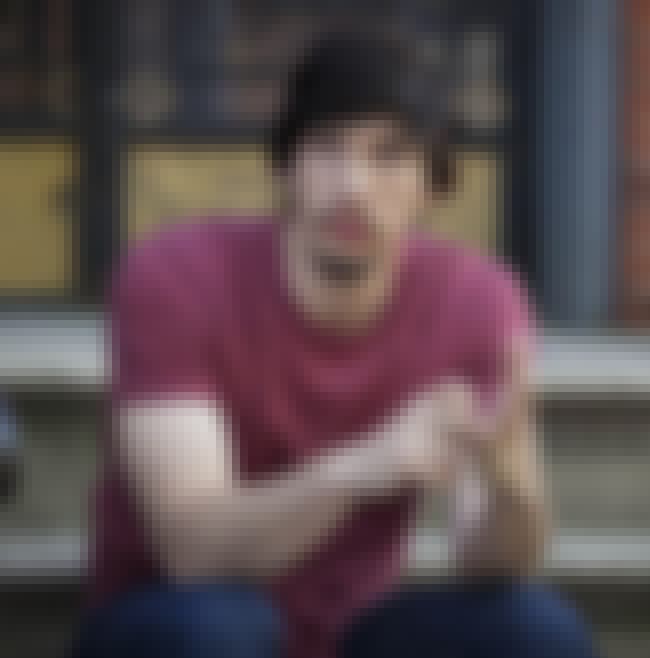 Adam Driver still has enough leftover heat from Girls that we'll almost forgive him for (SPOILER) killing (LAST WARNING) Han Solo; however, the former marine had a few things working against him on his road to sex-symbol status. Mr Driver started his acting career considerably later than his peers, and his face isn't, um, traditionally handsome.
Not to mention that in season one, his character Adam Sackler might have been the creepiest boyfriend in the history of TV. Cut to a few seasons later, and Adam Driver still has the ability to make millennials swoon, even when slicing up his own dad.
Also Ranked
#23 on Celebrities Who Should Be A-Listers
#26 on Actors Who Could Replace Jared Leto as the Joker
#27 on The Greatest Male Celebrity Role Models

Agree or disagree?
see more on Adam Driver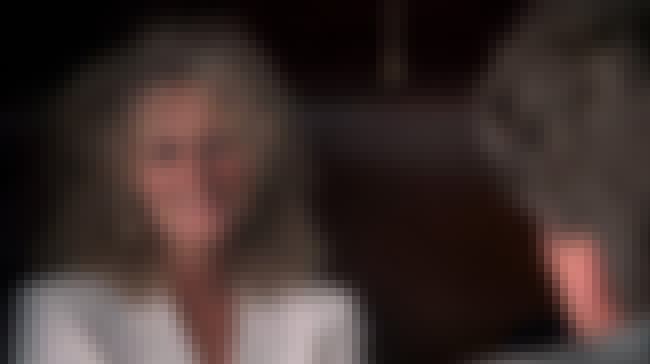 What is even more surprising than Glenn Close's casting in Fatal Attraction was her previous roles that got here there. She played Robert Redford's purer-than-snow girlfriend in The Natural. Fine, her character had a kid out of wedlock but you trying say no to Redford. Her role as Robin Williams' Mom in The World According to Garp had a bit more bite, though her non-Benny Hill nurse's outfit didn't exactly scream "sexual."
All of that changed in Fatal Attraction when she boiled the bunny and wielded a butcher's knife with the dexterity of Jason Voorhees. And if the violence didn't turn you on, she was also beyond sexy as the woman who catches Michael Douglas's eye (and other body parts). As Alex Forrest exclaims with the heat of 1000 burning suns, "I Will Not Be Ignored!"
Also Ranked
#18 on The Best Actresses in Film History
#81 on The Greatest Actors & Actresses in Entertainment History
#17 on The Best Actresses Working Today
#1 on The Greatest Actresses Who Have Never Won an Oscar (for Acting)

Agree or disagree?
see more on Glenn Close