READ

Famous Physicians from Argentina

List of notable or famous physicians from Argentina, with bios and photos, including the top physicians born in Argentina and even some popular physicians who immigrated to Argentina. If you're trying to find out the names of famous Argentinian physicians then this list is the perfect resource for you. These physicians are among the most prominent in their field, and information about each well-known physician from Argentina is included when available.
List people include Che Guevara, Bernardo Houssay and many additional people as well.
This historic physicians from Argentina list can help answer the questions "Who are some Argentinian physicians of note?" and "Who are the most famous physicians from Argentina?" These prominent physicians of Argentina may or may not be currently alive, but what they all have in common is that they're all respected Argentinian physicians.
Use this list of renowned Argentinian physicians to discover some new physicians that you aren't familiar with. Don't forget to share this list by clicking one of the
social media
icons at the top or bottom of the page. (30 items)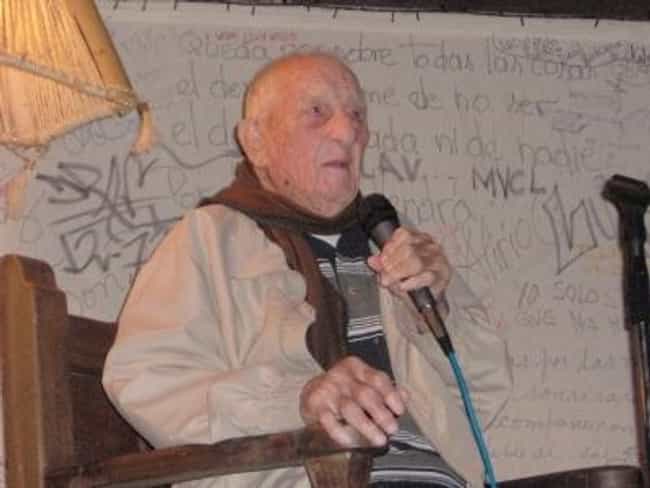 Alberto Granado Jiménez was an Argentine–Cuban biochemist, doctor, writer, and scientist. He was also the youthful friend and traveling companion of Che Guevara during their 1952 motorcycle tour in Latin America. Granados later founded the Santiago School of Medicine. He authored the memoir Traveling with Che Guevara: The Making of a Revolutionary, which served as a reference for the 2004 film The Motorcycle Diaries, in which he was played by Rodrigo de la Serna. An elderly Alberto Granado makes a short appearance at the end of the film. ...more on Wikipedia
Age: Dec. at 89 (1922-2011)
Birthplace: Hernando, Córdoba
see more on Alberto Granado
Alejandro Korn was an Argentine physician, psychiatrist, philosopher, reformist and politician. For eighteen years, he was the director of the psychiaty hospital in Melchor Romero, named as the city. He was the first university official in Latin America to be elected thanks to the student's vote. He is considered to be the pioneer of Argentine philosophy. Along with Florentino Ameghino, Juan Vucetich, Almafuerte and Carlos Spegazzini, he is considered to be one of the five wise men of La Plata. ...more on Wikipedia
Age: Dec. at 76 (1860-1936)
Birthplace: San Vicente, Argentina
see more on Alejandro Korn

Alicia Moreau de Justo was an Argentine physician, politician, pacifist and human rights activist. Born to French parents in London, United Kingdom, the Moreau family moved to Argentina while Alicia was still a child. There she studied both for school teacher first, and then became the fourth woman to graduate as physician in the country. She started her political activity in 1906 during the International Congress of Free Thought. She acquired connections in the Socialist Party, and worked as a collaborator at the International Socialist Magazine. In 1910 she was part of the foundation of the Ateneo Popular association of high-school and university extension, and became its general ...more on Wikipedia
Age: Dec. at 101 (1885-1986)
Birthplace: London, United Kingdom
see more on Alicia Moreau de Justo
Ángel Roffo wes an Argentine doctor who dedicated his medical career to the study and treatment of cancer. Roffo was born in the city of Buenos Aires and went on to study at the University of Buenos Aires, he graduated in 1909 with the thesis A contribution to the study of Cancer. He became chief of practical work in the department of urology at UBA, then between 1912 and 1915 he was assigned professor of Anatomical Pathology. Between 1915 and 1931 he worked as attached professor in Anatomical Pathology. In 1912 Daniel Cranwell presented a paper called Cáncer experimental to the Argentine National Academy of Medicine which detailed the results of his experiments on laboratory animals. This ...more on Wikipedia
Age: Dec. at 65 (1882-1947)
Birthplace: Argentina