READ
Famous Physicists from Ireland

List of notable or famous physicists from Ireland, with bios and photos, including the top physicists born in Ireland and even some popular physicists who immigrated to Ireland. If you're trying to find out the names of famous Irish physicists then this list is the perfect resource for you. These physicists are among the most prominent in their field, and information about each well-known physicist from Ireland is included when available.
This list has a variety of people, like Ernest Walton and Robert Boyle, in it.
This historic physicists from Ireland list can help answer the questions "Who are some Irish physicists of note?" and "Who are the most famous physicists from Ireland?" These prominent physicists of Ireland may or may not be currently alive, but what they all have in common is that they're all respected Irish physicists.
Use this list of renowned Irish physicists to discover some new physicists that you aren't familiar with. Don't forget to share this list by clicking one of the social media icons at the top or bottom of the page. (10 items)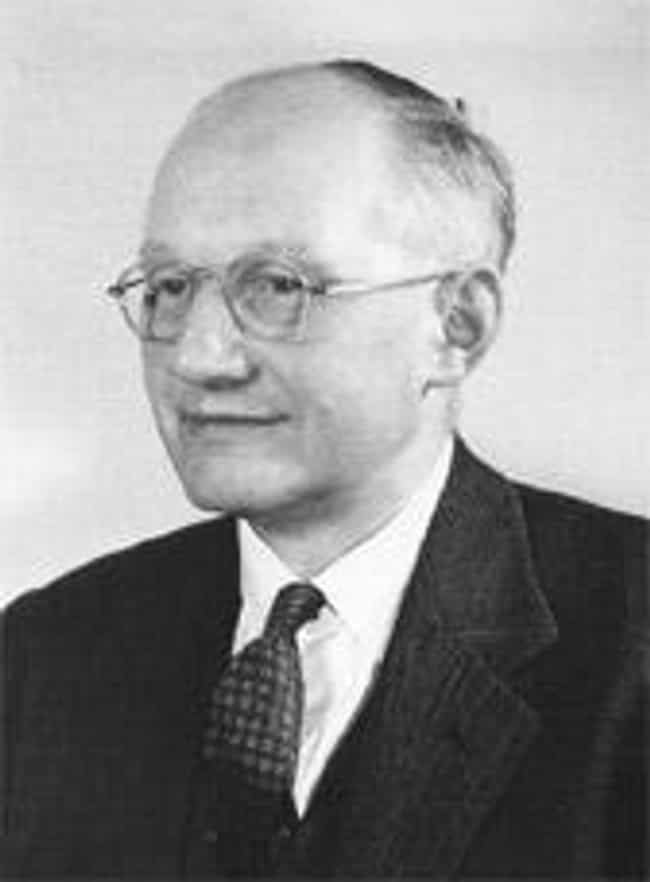 Ernest Thomas Sinton Walton was an Irish physicist and Nobel laureate for his work with John Cockcroft with "atom-smashing" experiments done at Cambridge University in the early 1930s, and so became the first person in history to artificially split the atom, thus ushering the nuclear age. ...more on Wikipedia
Age: Dec. at 92 (1903-1995)
Birthplace: Dungarvan, Republic of Ireland
see more on Ernest Walton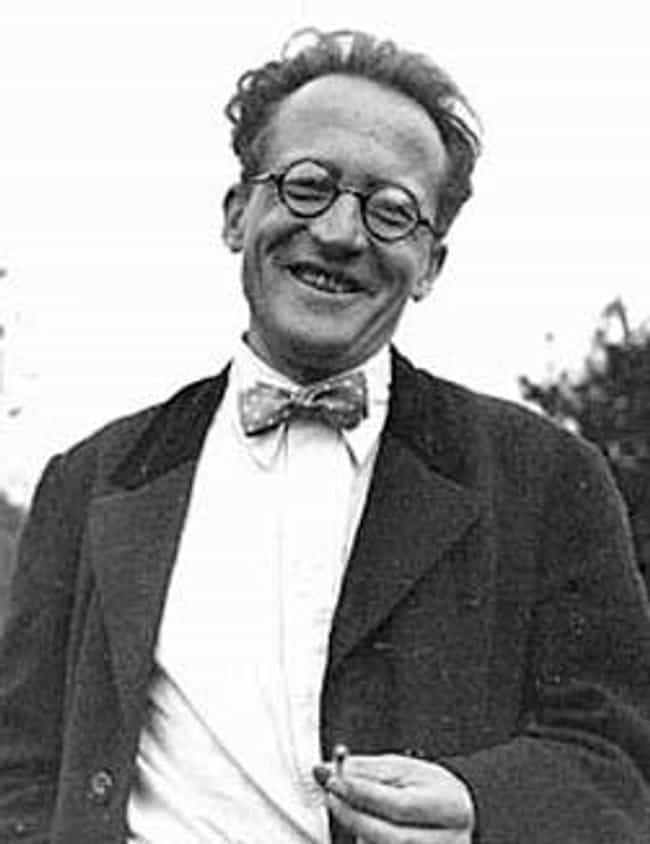 Erwin Rudolf Josef Alexander Schrödinger, sometimes written as Erwin Schrodinger or Erwin Schroedinger, was a Nobel Prize-winning Austrian physicist who developed a number of fundamental results in the field of quantum theory, which formed the basis of wave mechanics: he formulated the wave equation and revealed the identity of his development of the formalism and matrix mechanics. Schrödinger proposed an original interpretation of the physical meaning of the wave function. In addition, he was the author of many works in various fields of physics: statistical mechanics and thermodynamics, physics of dielectrics, colour theory, electrodynamics, general relativity, and cosmology, and he made ...more on Wikipedia
Age: Dec. at 74 (1887-1961)
Birthplace: Vienna, Austria
see more on Erwin Schrödinger
John Desmond Bernal FRS was one of the United Kingdom's best-known and most controversial scientists. Known as "Sage" to friends, Bernal is considered a pioneer in X-ray crystallography in molecular biology. He published extensively on the history of science. ...more on Wikipedia
Age: Dec. at 70 (1901-1971)
Birthplace: Nenagh, Republic of Ireland
see more on John Desmond Bernal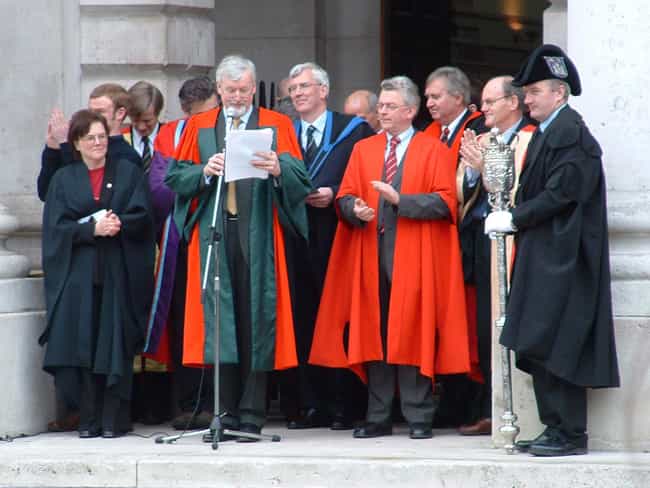 John Hegarty was elected 43rd Provost of Trinity College, Dublin, Ireland in 2001 for a ten-year term. ...more on Wikipedia
Birthplace: Claremorris, Republic of Ireland
see more on John Hegarty