READ

Famous Physicists from Turkey

List of notable or famous physicists from Turkey, with bios and photos, including the top physicists born in Turkey and even some popular physicists who immigrated to Turkey. If you're trying to find out the names of famous Turkish physicists then this list is the perfect resource for you. These physicists are among the most prominent in their field, and information about each well-known physicist from Turkey is included when available.
This list below has everything from Ali Qushji to Feza Gürsey.
This historic physicists from Turkey list can help answer the questions "Who are some Turkish physicists of note?" and "Who are the most famous physicists from Turkey?" These prominent physicists of Turkey may or may not be currently alive, but what they all have in common is that they're all respected Turkish physicists.
Use this list of renowned Turkish physicists to discover some new physicists that you aren't familiar with. Don't forget to share this list by clicking one of the
social media
icons at the top or bottom of the page. (13 items)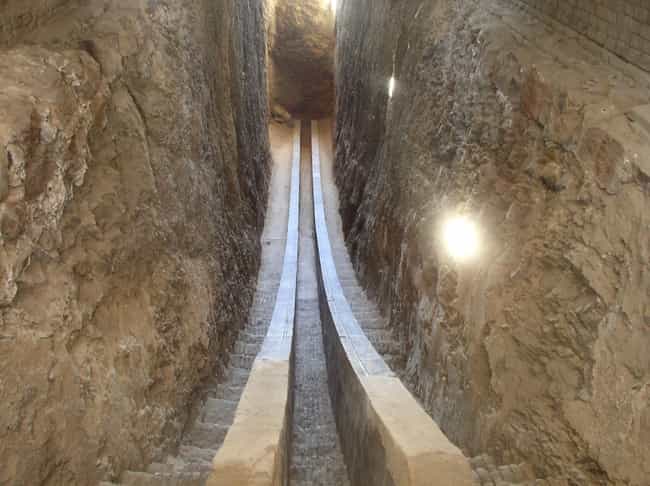 Ala al-Dīn Ali ibn Muhammed, known as Ali Qushji was an astronomer, mathematician and physicist originally from Samarkand, who settled in the Ottoman Empire some time before 1472. As a disciple of Ulugh Beg, he is best known for the development of astronomical physics independent from natural philosophy, and for providing empirical evidence for the Earth's rotation in his treatise, Concerning the Supposed Dependence of Astronomy upon Philosophy. In addition to his contributions to Ulugh Beg's famous work Zij-i-Sultani and to the founding of Sahn-ı Seman Medrese, one of the first centers for the study of various traditional Islamic sciences in the Ottoman caliphate, Ali Qushji was also the ...more on Wikipedia
Age: Dec. at 71 (1403-1474)
Birthplace: Samarkand, Uzbekistan
see more on Ali Qushji
Ataç İmamoğlu is a Turkish-US physicist working on quantum optics and quantum computation. His academic interests are quantum optics, semiconductor physics, and nonlinear optics. ...more on Wikipedia
Age: 54
Birthplace: Minneapolis, Minnesota, United States of America
see more on Ataç İmamoğlu
Behram Kurşunoğlu was a Turkish physicist and the founder and the director of the Center for Theoretical Studies, University of Miami. He was best known for his works on unified field theory, energy and global issues. Moreover, he participated in the discovery of two different types of neutrinos in late 1950s. During his University of Miami career, he hosted several Nobel Prize laureates, including Paul Dirac, Lars Onsager and Robert Hofstadter. He wrote several books on diverse aspects of physics, the most notable of which is Modern Quantum Theory. ...more on Wikipedia
Age: Dec. at 81 (1922-2003)
Birthplace: Bayburt Province, Bayburt, Turkey, Black Sea Region, Asia, + more
see more on Behram Kurşunoğlu
Bülent Atalay is a Turkish-American educator, author, scientist, and artist. Born in Ankara, Turkey in 1940, Atalay is the author of the best selling book, Math and the Mona Lisa: the Art and Science of Leonardo da Vinci, initially published in English by Smithsonian Books in 2004, and subsequently in 13 foreign languages. A more recent book, Leonardo's Universe: the Renaissance World of Leonardo da Vinci, coauthored with Keith Wamsley, was released by National Geographic Books in late 2008, and immediately listed among Encyclopædia Britannica Blog's "Ten Must-Have Reference Books from 2008." He is also a blog writer for National Geographic Newswatch. A theoretical nuclear physicist, he is ...more on Wikipedia
Age: 79
Birthplace: Ankara, Turkey
see more on Bülent Atalay