Politics

Famous Politicians from Cambodia

List of famous politicians from Cambodia, listed alphabetically with photos when available. This list of popular Cambodian politicians includes members of the government who are either active or inactive, some of who might even now be dead. These are some of the most well-known Cambodian politicians of all time, so if you're a native of Cambodia and want to work for your country then these are the people you should look up to. If you're searching for a particular politician from Cambodia, then use the "search" box to find who you're looking for.
Everything from Nuon Chea to Norodom Sihanouk is included on this list.
You can click on the names of these renowned politicians of Cambodia in order to get more information about each one.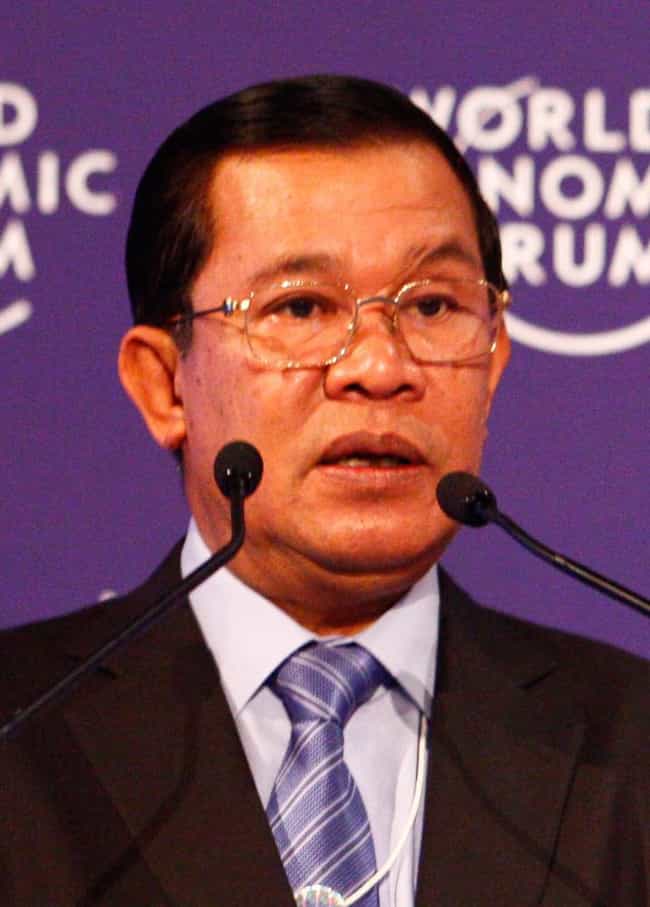 Hun Sen is the 34th and current Prime Minister of Cambodia, Deputy President of the Cambodian People's Party, and Member of Parliament for Kandal. He has served as Cambodia's premier for more than 25 years, making him the longest serving head of government of Cambodia and one of the longest serving leaders in the world. From 1979 to 1986 and again from 1987 to 1990, Hun Sen served as Cambodia's foreign minister. His full honorary title is Samdech Akeak Moha Sena Padey Decho Hun Sen. Born Hun Bunal, he changed his name to Hun Sen in 1972 two years after joining the Khmer Rouge. Hun Sen rose to the premiership in January 1985 when the KPRP-dominated National Assembly appointed him to succeed ...more on Wikipedia
Birthplace: Stueng Trang District
Nationality: Cambodia
see more on Hun Sen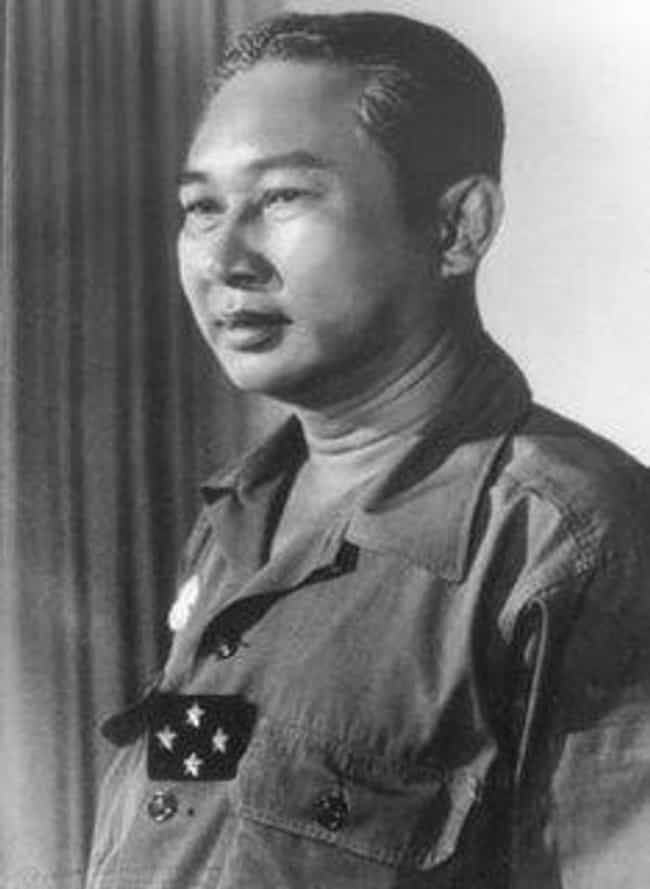 Marshal Lon Nol was a Cambodian politician and general who served as Prime Minister of Cambodia twice, as well as serving repeatedly as Defense Minister. He led a military coup against Prince Norodom Sihanouk in 1970 and became the self-proclaimed President of the newly created Khmer Republic, ruling until 1975. He was the founder and leader of the short-lived Social Republican Party, and commander-in-chief of the Khmer National Armed Forces. ...more on Wikipedia
Birthplace: Prey Veng Province, Cambodia
Nationality: Cambodia
see more on Lon Nol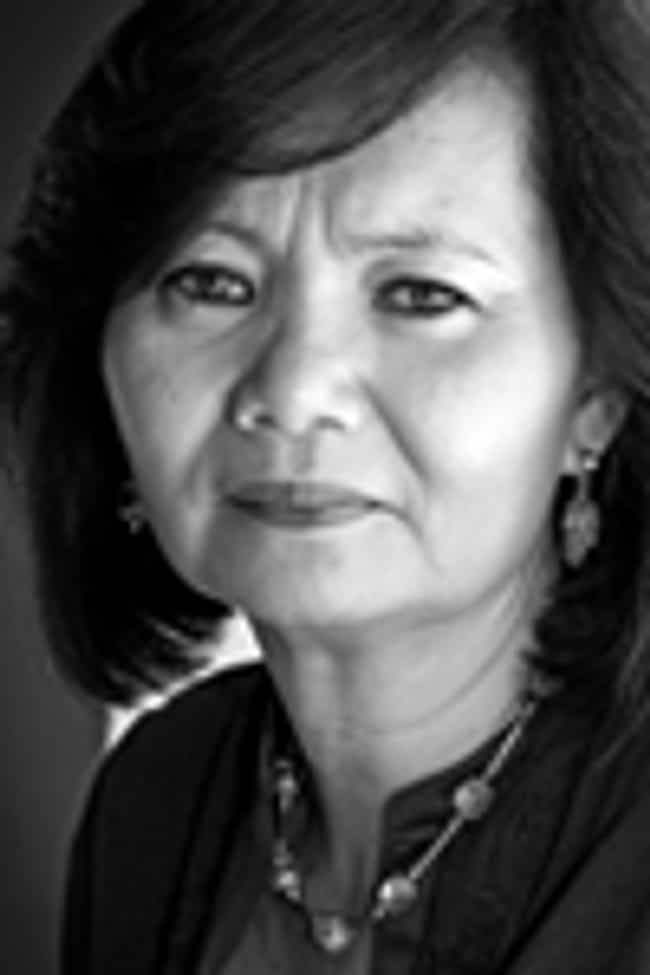 Mu Sochua is a Cambodian politician and rights activist, and Member of Parliament for Battambang. In 2005, she received the Leadership Award in Washington, DC, from the Vital Voices Foundation, co-founded by Senator Hillary Rodham Clinton. In 2002 she mobilized 12,000 women candidates to run for commune elections, with over 900 women winning and still actively promoting the women's agenda at the grass-roots level. In that same year she helped create and pass the Prevention of Domestic Violence Bill, which imposes severe penalties on marital rape and abuse of minors. Her work in Cambodia also includes campaigns with men to end domestic violence and the spread of HIV/AIDS; working for the ...more on Wikipedia
Birthplace: Phnom Penh, Cambodia
Nationality: Cambodia
see more on Mu Sochua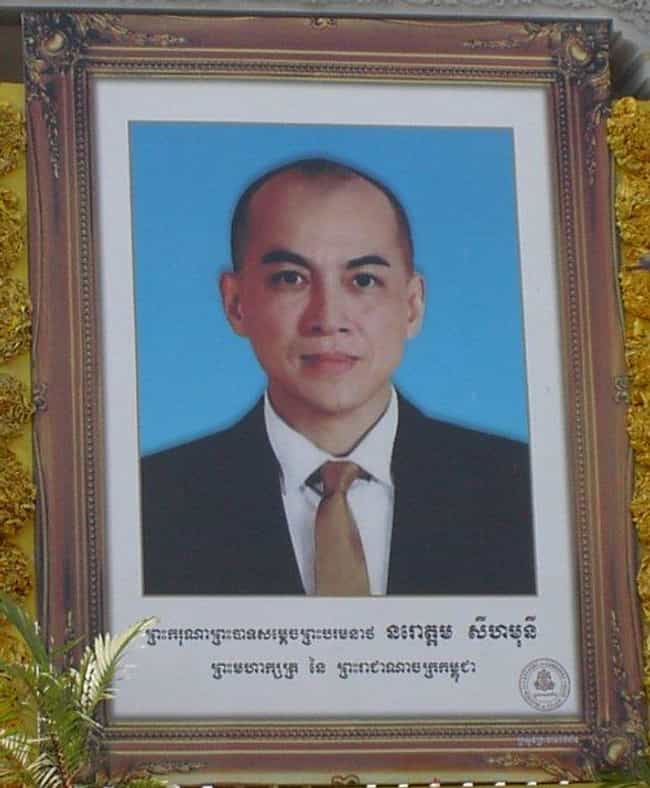 Norodom Sihamoni is the reigning King of Cambodia. He ascended the throne on 14 October 2004. He is the eldest son of Norodom Sihanouk and his second wife Norodom Monineath Sihanouk. He was Cambodia's ambassador to UNESCO and named by a nine-member throne council to become the next king after his father Norodom Sihanouk abdicated in 2004. Before ascending the throne, Sihamoni was best known for his work as a cultural ambassador in Europe and as a classical dance instructor. ...more on Wikipedia
Birthplace: Phnom Penh, Cambodia
Nationality: Cambodia
see more on Norodom Sihamoni