Politics

Famous Politicians from Ethiopia

List of notable or famous politicians from ethiopia, with bios and photos, including the top politicians born in ethiopia and even some popular politicians who immigrated to ethiopia. If you're trying to find out the names of famous ethiopia politicians then this list is the perfect resource for you. These politicians are among the most prominent in their field, and information about each well-known politician from ethiopia is included when available.
List ranges from Mengistu Haile Mariam to Aman Andom and more.
This historic politicians from ethiopia list can help answer the questions "Who are some ethiopia politicians of note?" and "Who are the most famous politicians from ethiopia?" These prominent politicians of ethiopia may or may not be currently alive, but what they all have in common is that they're all respected ethiopia politicians.
Use this list of renowned ethiopia politicians to discover some new politicians that you aren't familiar with. Don't forget to share this list by clicking one of the social media icons at the top or bottom of the page. (12 items)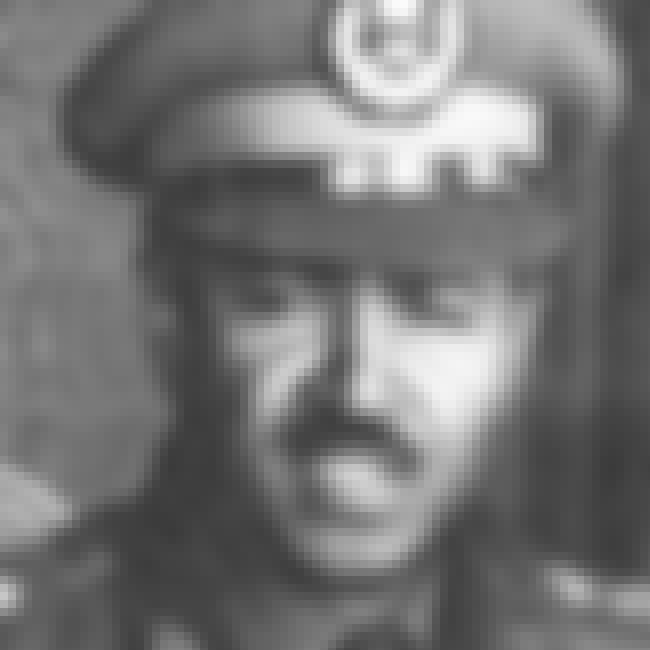 Aman Mikael Andom was the first post-imperial acting Head of State of Ethiopia. He was an Eritrean originally from the village of Tsazega in Hamassien province of Eritrea. He was appointed to this position following the coup d'état that deposed Emperor Haile Selassie on 12 September 1974, and served until his death in a shootout with his former supporters. His official title was Chairman of the Provisional Military Administrative Council, and he held the position of Head of State in an acting capacity as the military regime had officially proclaimed Crown Prince Asfaw Wossen as "King-designate". As commander of the Third Division, General Aman had been beating back the encroachments of the ...more on Wikipedia
Age: Died at 50 (1924-1974)
Birthplace: Eritrea
see more on Aman Andom
Berhanu Nega was elected as mayor of Addis Ababa, Ethiopia in the Ethiopian general elections, 2005. He is a founding chairman of the Rainbow Ethiopia: Movement for Democracy and Social Justice and a Deputy Chairman of Coalition for Unity and Democracy, for whom he served as chief election campaign strategist. He is also the co-founder of Ginbot 7, an opposition party. ...more on Wikipedia
Age: 60
Birthplace: Bishoftu, Ethiopia
see more on Berhanu Nega
Professor Beyene Petros Lodamo is a professor at Addis Ababa University and a member of the Ethiopian House of People's Representatives, representing an electoral district in Badawacho of Hadiya Zone. Professor Beyene joined the staff of the University in 1979 when he became a Lecturer. He became a Professor of Biology in 2009. Professor Beyene was first elected to the CPR in the May 2000 elections. In the 2003 parliament, he served as chairman for the combined Council of Alternative Forces for Peace and Democracy in Ethiopia, the Southern Ethiopia Peoples' Democratic Coalition, and the Hadiya National Democratic Organization. When parties joined to form the United Ethiopian Democratic ...more on Wikipedia
Age: 68
Birthplace: Ethiopia
Birtukan Mideksa is an Ethiopian politician and former judge who is the founder and leader of the opposition party, the Unity for Democracy and Justice party. ...more on Wikipedia
Age: 43
Birthplace: Addis Ababa, Ethiopia
see more on Birtukan Mideksa