Unspeakable Times
Famous Prisoners at Leavenworth Federal Penitentiary

Updated November 5, 2019
123k views
17 items
List Rules Notable inmates at Leavenworth prison
List of Famous Prisoners at Leavenworth Federal Penitentiary ranked by fame and notoriety. The Leavenworth Federal Penitentiary is a medium security prison for male inmates located in Kansas. Leavenworth has a prisoner population of 1,879 and has been home to many notable prisoners throughout the years.
Who is the most famous prisoner at Leavenworth Federal Penitentiary? Philadelphia Eagles quarterback Michael Vick tops our list. Vick spent 17 months at Leavenworth after agreeing to a plea deal associated with felony charges of operating an unlawful interstate dog fighting ring. Vick admitted to financially supporting the dog fighting ring as well as being involved in the destruction of six to eight dogs by hanging or drowning.
Martin Luther King's assassin James Earl Ray spent time at Leavenworth after being convicted of mail fraud. In 1959, Ray was sentenced to 20 years at the Missouri State Prison, but he escaped by hiding in the back of a bread truck. In 1968, Ray shot Martin Luther King as he stood on the second floor balcony of the Lorraine Motel in Memphis, Tennessee. Ray was on the run for two months before authorities found him at London's Heathrow airport.
What do you think of the Leavenworth Federal Penitentiary? Share your thoughts in the comments section.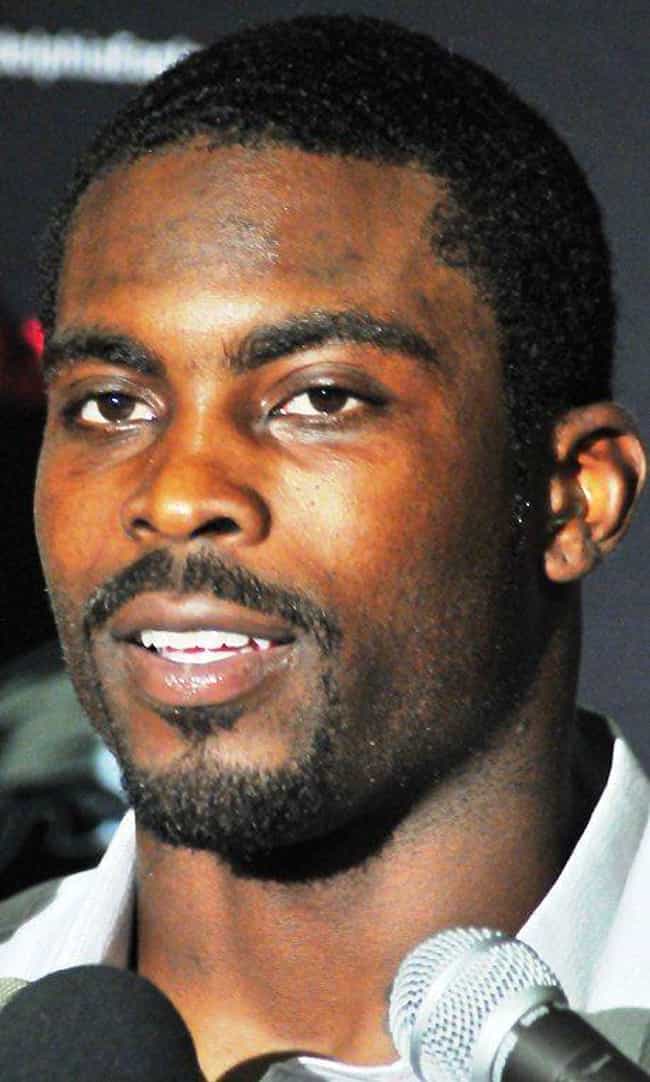 Michael Dwayne Vick (born June 26, 1980) is a former American football quarterback who played 13 seasons in the National Football League, primarily with the Atlanta Falcons and the Philadelphia Eagles. He played college football at Virginia Tech and was selected by the Falcons as the first overall pick in the 2001 NFL Draft. During his six years with the Falcons, Vick was regarded as having transformed the quarterback position with his rushing abilities and was named to three Pro Bowls. He holds the record for the most career rushing yards by a quarterback (6,109) and the most rushing yards by a quarterback in a season (1,039). Vick's NFL career came to a halt in 2007 after he pleaded guilty ...more on Wikipedia
Age: 38
Birthplace: Virginia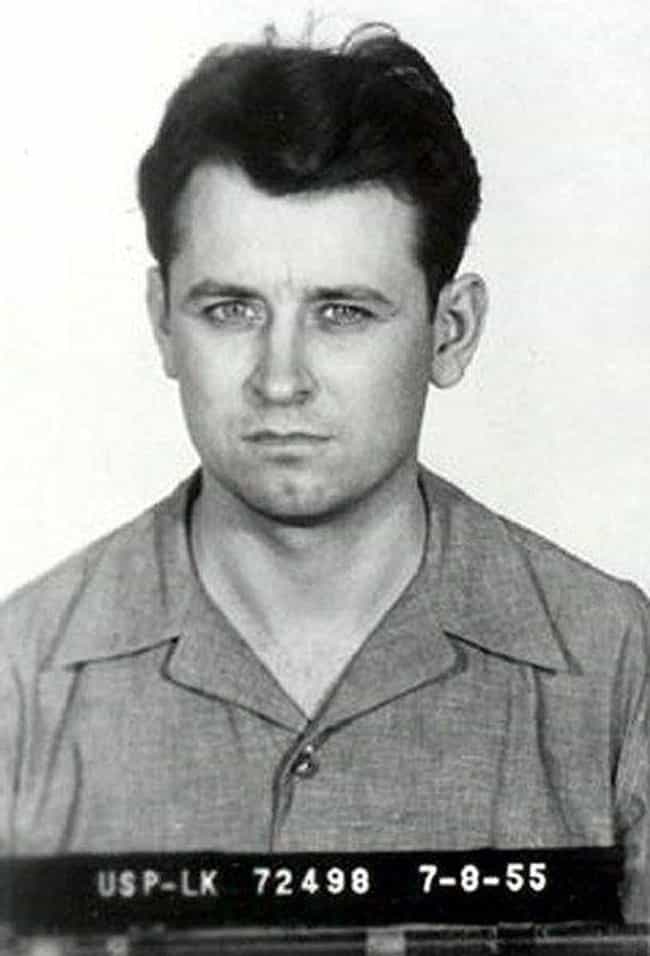 James Earl Ray (March 10, 1928 – April 23, 1998) was an American fugitive and felon convicted of assassinating Martin Luther King Jr. in Memphis, Tennessee. Ray was convicted on his 41st birthday after entering a guilty plea to forgo a jury trial. Had he been found guilty by jury trial, he would have been eligible for the death penalty. ...more on Wikipedia
Age: Dec. at 70 (1928-1998)
Birthplace: Alton, Illinois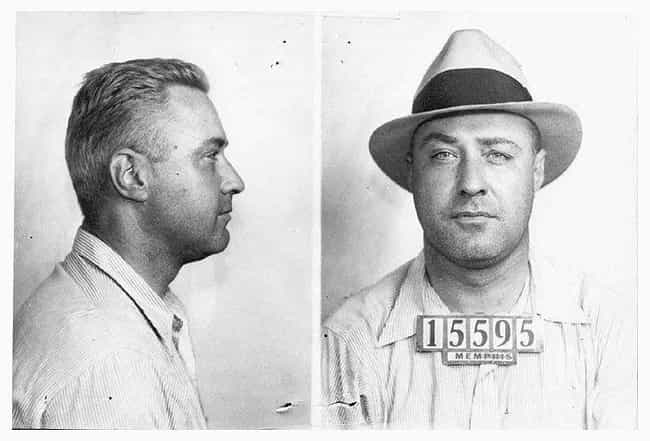 George Kelly Barnes (July 18, 1895 – July 18, 1954), better known by his nickname "Machine Gun Kelly", was an American gangster from Memphis, Tennessee, during the prohibition era. His nickname came from his favorite weapon, a Thompson submachine gun. He is most well known for the kidnapping of the oil tycoon and businessman Charles F. Urschel in July 1933, from which he and his gang collected a $200,000 ransom. Urschel had collected and left considerable evidence that assisted the subsequent FBI investigation, which eventually led to Kelly's arrest in Memphis, Tennessee, on September 26, 1933. His crimes also included bootlegging and armed robbery. ...more on Wikipedia
Age: Dec. at 54 (1900-1954)
Birthplace: Chicago, Illinois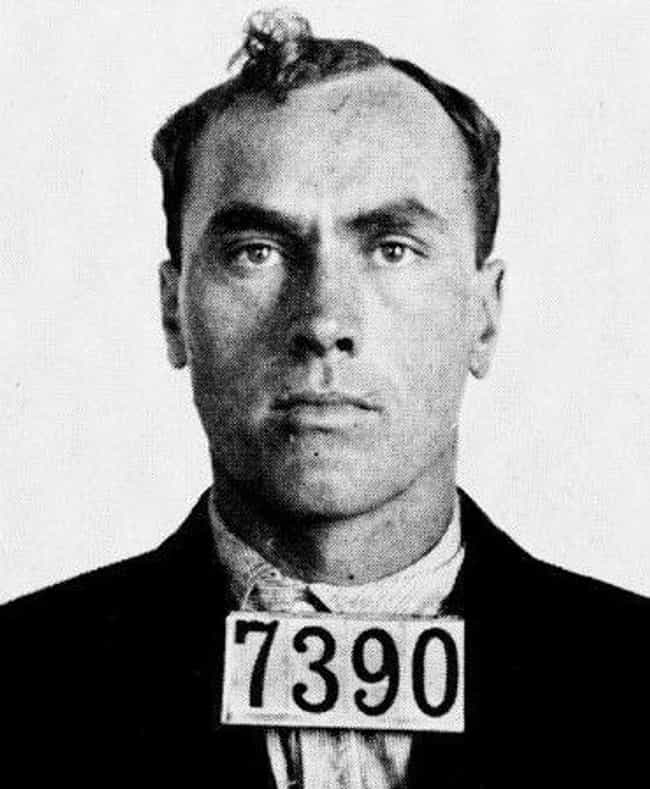 Carl Panzram (June 28, 1892 – September 5, 1930) was an American serial killer, rapist, arsonist, robber and burglar. In prison confessions and his autobiography, he claimed to have committed 100 murders, most of which could not be corroborated, and over 1,000 sodomies of boys and men. After a series of imprisonments and escapes, he was executed in 1930 for the murder of a prison employee at Leavenworth Federal Penitentiary. ...more on Wikipedia
Age: Dec. at 39 (1891-1930)
Birthplace: Minnesota