Criminals

14 Famous Prisoners of Rikers Island

List of Famous Prisoners at Rikers Island ranked by fame and notoriety. Rikers Island is New York City's main jail complex and has an inmate population of 12,300. Rikers Island is a jail, not a prison, which means that it holds offenders who are awaiting trial and do not have bail, individuals serving sentences less than a year and people that are pending transfer to another facility. Through the years Rikers Island has been host to many famous prisoners.
Who is the most famous prisoner at Rikers Island. Young Money rapper Lil Wayne tops our list. Weezy spent eight months at Rikers Island after pleading guilty to attempted criminal possession of a weapon. Another rap legend, Tupac Shakur spent a portion of his eight month jail sentence at Rikers Island. Pac was charged with sexual assault for holding a female fan down while another man sexually assaulted her. Shakur always denied involvement with the incident.
Sex Pistol's member Sid Vicious was sent to Rikers Island twice. The first time after his girlfriend Nancy Spungen was found dead from a stab wound in the Chelsea Hotel. Vicious was charged with murder and released on bail. He made his second trip to Rikers that same year after getting in a fight at a NYC nightclub. This time he spent seven weeks at Rikers and was found dead of a drug overdose the morning after his release.
Why do you think so many members of the music industry spend time at Rikers Island? Share your thoughts in the comments section.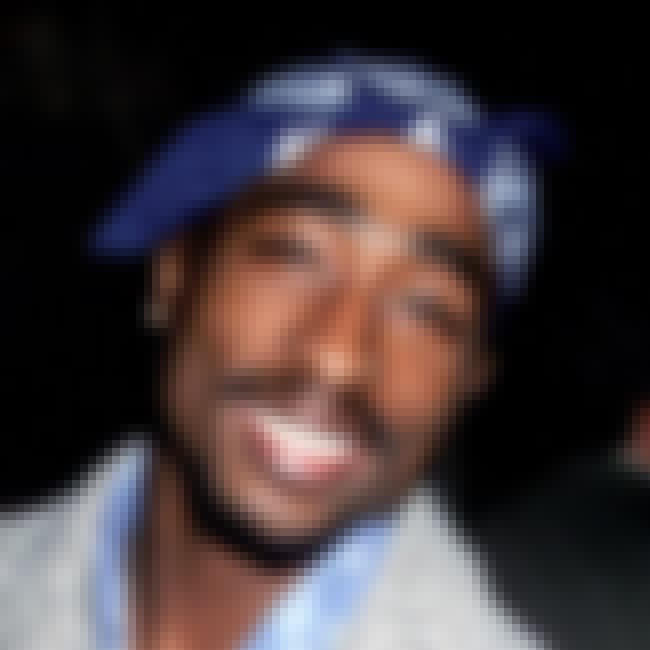 Tupac Amaru Shakur, also known by his stage names 2Pac and briefly as Makaveli, was an American rapper, songwriter, and actor. Shakur has sold over 75 million records worldwide, making him one of the best-selling music artists of all time. His double disc albums All Eyez on Me and his Greatest Hits are among the best selling albums in the United States. He has been listed and ranked as one of the greatest artists of all time by many magazines, including Rolling Stone which ranked him 86th on its list of The 100 Greatest Artists of All Time. Consistently ranked as one of the greatest rappers ever, he was ranked number 2 by MTV in their list of The Greatest MCs of All-Time in 2006. 2Pac is ...more on Wikipedia
Age: Died at 25 (1971-1996)
Birthplace: East Harlem, New York City, New York, United States of America
Also Ranked
#2 on The Greatest Rappers of All Time
#56 on Which Actor Would You Bring Back for One Final Movie?
#17 on We Asked, You Answered: If You Could Be Any Dead Historical Figure For 24 Hours, Who Would It Be?
#4 on The Best Rap Lyricists of All Time
see more on Tupac Shakur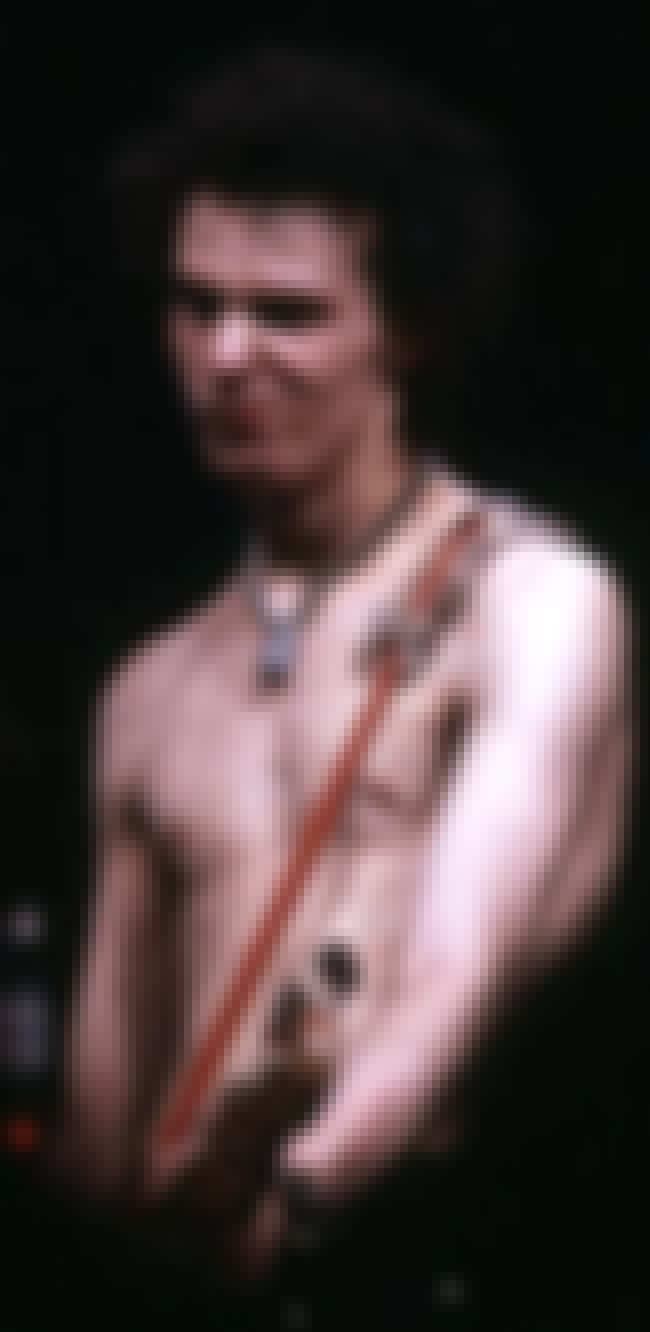 Sid Vicious, born John Simon Ritchie, later named John Beverley, was an English bass guitarist, drummer and vocalist, most famous as a member of the influential punk group the Sex Pistols, and notorious for his arrest for the murder of girlfriend Nancy Spungen. Vicious joined the Sex Pistols in early 1977, to replace Glen Matlock, who had fallen out of favour with the rest of the group. Due to intravenous drug use, Vicious was hospitalized with hepatitis during the recording of the band's only studio album Never Mind the Bollocks. Accordingly, his bass is only partially featured on one song from the album. Vicious would later appear as a lead vocalist, performing three cover songs, on the ...more on Wikipedia
Age: Died at 22 (1957-1979)
Birthplace: Lewisham, London, United Kingdom
Also Ranked
#7 on The Druggiest Rock Stars of All Time
#86 on The Best Punk Bands Of All Time
#51 on The Greatest Musicians Who Died Before 40
#64 on Dead Musicians You Most Want to See Perform as Holograms
see more on Sid Vicious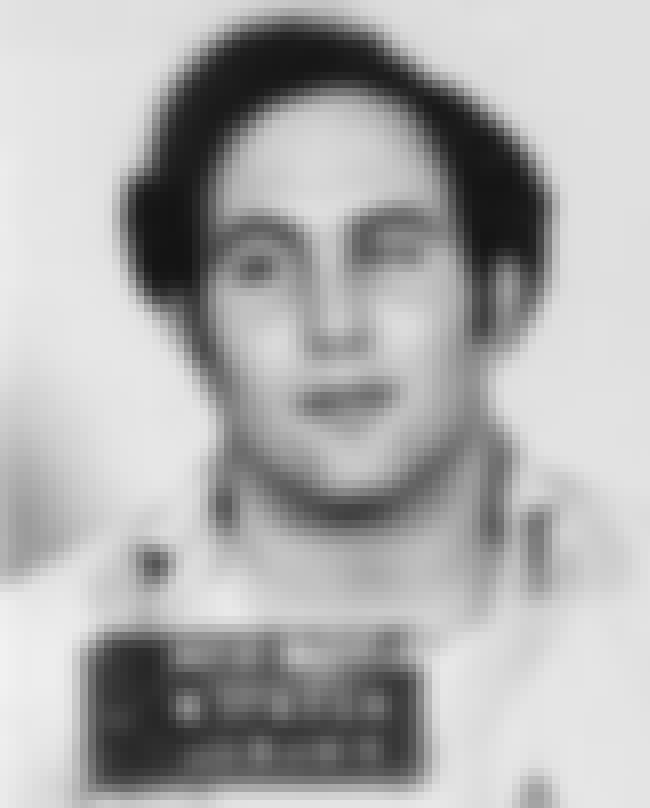 David Richard Berkowitz, also known as the Son of Sam and the .44 Caliber Killer, is an American serial killer convicted of a series of shooting attacks that began in New York City in the summer of 1976. Perpetrated with a .44 caliber Bulldog revolver, he killed six victims and wounded seven others by July 1977. As the toll mounted, Berkowitz eluded a massive police manhunt while leaving brazen letters which mocked the police and promised further crimes. Highly publicized in the press, he terrorized New York and achieved worldwide notoriety. After his arrest by New York City police in August 1977, Berkowitz was indicted for eight shooting incidents. He confessed to all of them, and claimed ...more on Wikipedia
Age: 64
Birthplace: New York City, New York, United States of America
see more on David Berkowitz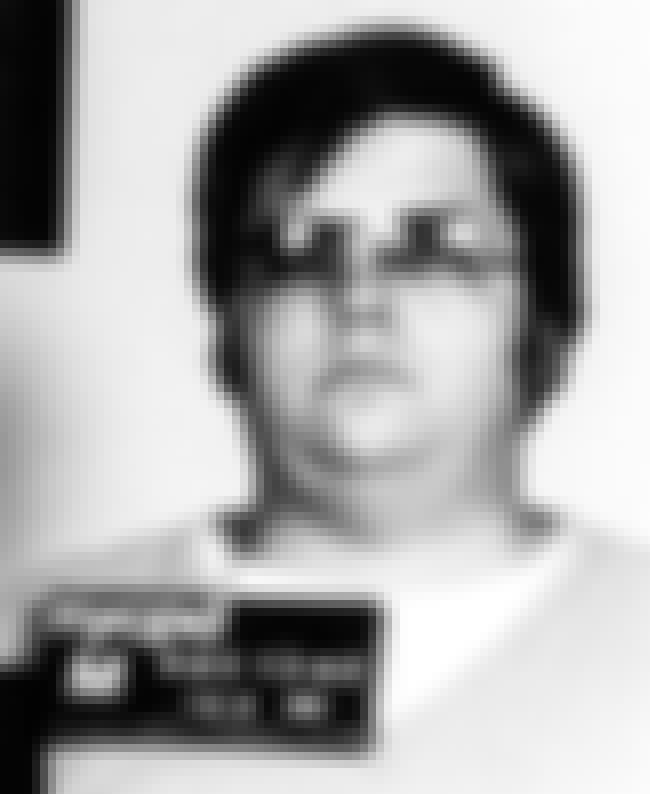 Mark David Chapman is an American prison inmate who pleaded guilty to murdering John Lennon on December 8, 1980. Chapman shot Lennon outside The Dakota apartment building in New York City. Chapman fired at Lennon five times, hitting him four times in his back. Chapman remained at the scene reading J. D. Salinger's novel The Catcher in the Rye until the police arrived and arrested him. Chapman repeatedly said that the novel was his statement. Chapman's legal team put forward an insanity defense based on expert testimony that he was in a delusional and possibly psychotic state at the time, but nearing the trial, Chapman instructed his lawyer that he wanted to plead guilty, based on what he had ...more on Wikipedia
Age: 62
Birthplace: Fort Worth, Texas, United States of America
see more on Mark David Chapman