Prison
Famous Prisoners at the Hanoi Hilton

Updated June 14, 2019
16.3k views
8 items
List Rules Notable inmates at Hỏa Lò Prison
List of Famous Prisoners at the Hanoi Hilton ranked by fame and popularity. The Hanoi Hilton is the nickname that American prisoners gave the Hỏa Lò Prison. The Hanoi Hilton was used by the North Vietnam to hold prisoners of war during the Vietnam War. American prisoners of war endured miserable conditions and were tortured until they were forced to make an anti-American statement. The prison was demolished in the 90s and is now the site of a historical museum.
Who was the most famous prisoner at the Hanoi Hilton? Senator John McCain tops our list. McCain spent five and a half years at the Hanoi Hilton, a time that he documented in his 1999 book "Faith of My Fathers." McCain was subjected to rope bindings and beatings during his time as a POW. He was finally released in 1973, although his war time injuries have caused permanent damage to his right arm.
Navy Commander Everett Alvarez, Jr. spent over eight years as a POW, making him the longest resident of the Hanoi Hilton and the second longest held POW in American history. Alvarez has since been the recipient of the Silver Star, two Legions of Merit, two Bronze Stars, the Distinguished Flying Cross, two Purple Heart Medals and the Lone Sailor Award.
Would you be able to endure the torture that the POWs at the Hanoi Hilton were subjected to? Share your thoughts in the comments section.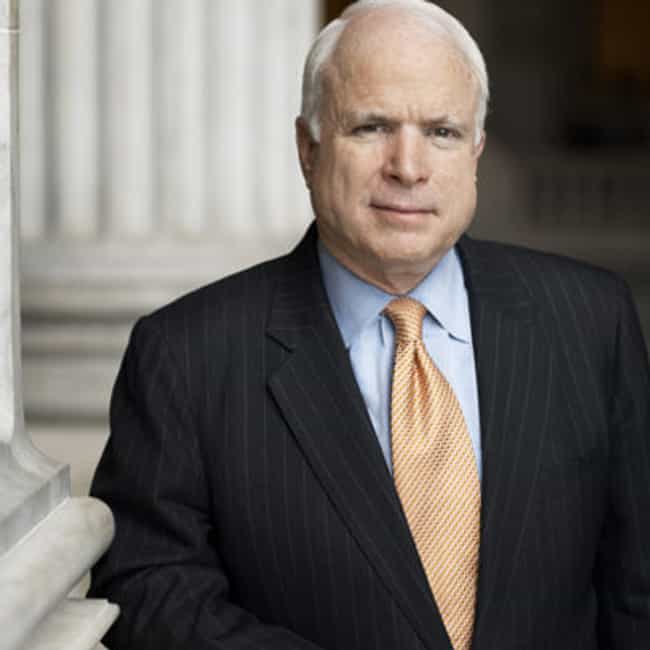 John Sidney McCain III (August 29, 1936 – August 25, 2018) was an American politician and military officer, who served as a United States senator from Arizona from January 1987 until his death. He previously served two terms in the United States House of Representatives and was the Republican nominee for president of the United States in the 2008 election, which he lost to Barack Obama. McCain graduated from the United States Naval Academy in 1958 and received a commission in the United States Navy. He became a naval aviator and flew ground-attack aircraft from aircraft carriers. During the Vietnam War, he almost died in the 1967 USS Forrestal fire. While on a bombing mission during ...more on Wikipedia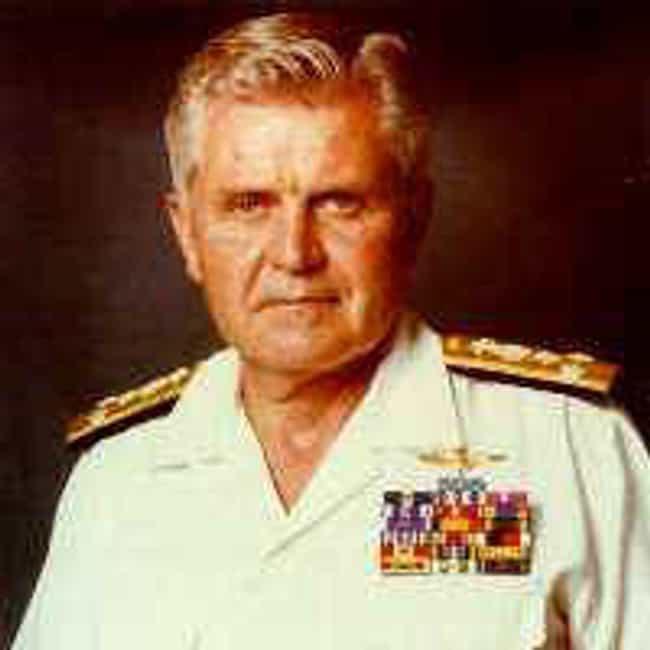 James Bond Stockdale (December 23, 1923 – July 5, 2005) was a United States Navy vice admiral and aviator awarded the Medal of Honor in the Vietnam War, during which he was a prisoner of war for over seven years. Commander Stockdale was the senior naval officer held captive in Hanoi, North Vietnam. He had led aerial attacks from the carrier USS Ticonderoga (CVA-14) during the 1964 Gulf of Tonkin incident. On his next deployment, while Commander of Carrier Air Wing Sixteen aboard the carrier USS Oriskany (CV-34), his A-4 Skyhawk jet was shot down in North Vietnam on September 9, 1965. He served as President of the Naval War College from October 1977 until he retired from the Navy in 1979. As ...more on Wikipedia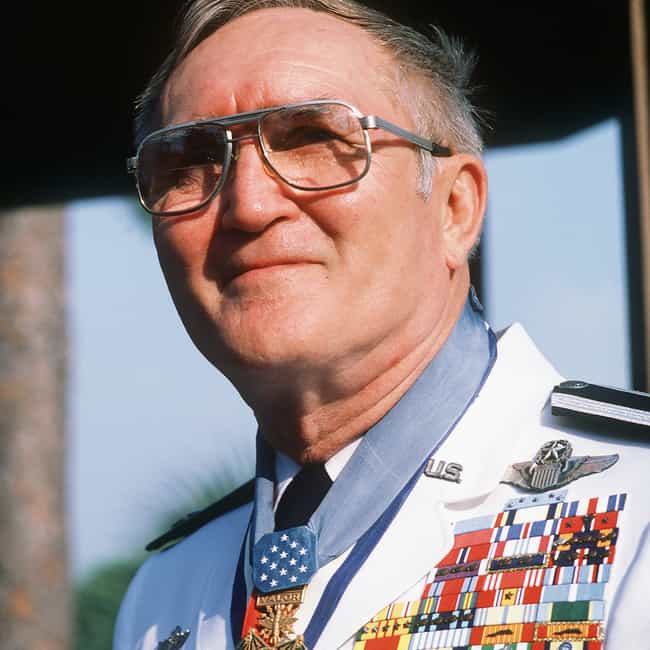 George Everette "Bud" Day (24 February 1925 – 27 July 2013) was a United States Air Force officer, aviator, and veteran of World War II, Korean War and Vietnam War. He was also a prisoner of war, and recipient of the Medal of Honor and Air Force Cross. As of 2016, he is the only person to be awarded both the Medal of Honor and Air Force Cross. He was posthumously advanced to the rank of brigadier general effective March 27, 2018, as directed by the 2017 National Defense Authorization Act. Day's actions from 26 August 1967 through 14 March 1973 were the last to earn the Medal of Honor prior to the end of U.S. involvement in the war on 30 April 1975, though some honorees (e.g. Leslie H. Sabo ...more on Wikipedia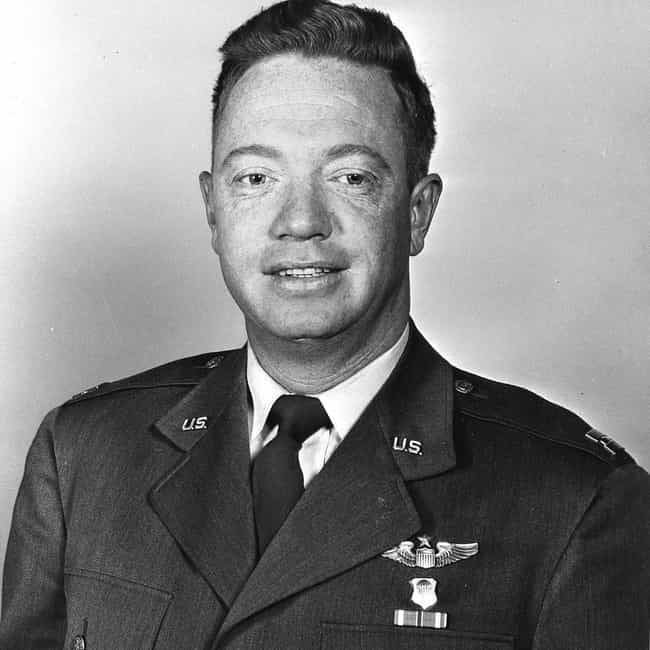 Joseph William Kittinger II (born July 27, 1928) is a retired colonel in the United States Air Force and a USAF Command Pilot. His initial operational assignment was in fighter aircraft, then he participated in Project Manhigh and Project Excelsior high altitude balloon flight projects from 1956 to 1960, setting a world record for the highest skydive from a height greater than 19 miles (31 km). He was also the first man to make a solo crossing of the Atlantic Ocean in a gas balloon, and the first man to fully witness the curvature of the earth. Kittinger served as a fighter pilot during the Vietnam War, and he achieved an aerial kill of a North Vietnamese MiG-21 jet fighter and was later ...more on Wikipedia