arts

Famous Rococo Artists

898 votes
165 voters
54.0k views
60 items
Follow
Embed
List of famous Rococo artists, with images, bios, and information about their notable works. All the greatest artists associated with the Rococo movement are included here, along with clickable names for more details on that particular painter or sculptor. These notable Rococo period artists are organized by popularity, so the best artists are at the top of the list. If you think the best Rococo artist isn't as high as they should be then be sure to give them an upvote.
This list below has everything from Henrietta Johnston to Giovanni Battista Tiepolo.
This list answers the questions, "Who are the most famous Rococo artists?" and "Who are the best Rococo artists?"
Almost every well-known or influential figure in this movement is listed below. You may copy this list to build your own just like it, re-rank it to fit your views, then publish it to share with your Facebook friends, Twitter followers or with any other social networks you're on. (60 items)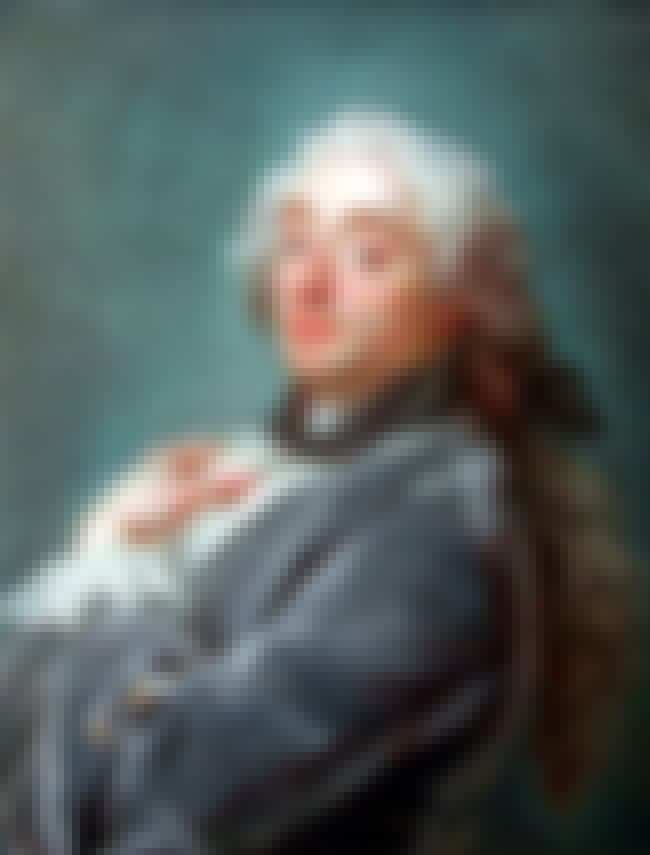 François Boucher was a French painter in the Rococo style. Boucher is known for his idyllic and voluptuous paintings on classical themes, decorative allegories, and pastoral scenes. He was perhaps the most celebrated painter and decorative artist of the 18th century. He also painted several ...more
Artworks: The Toilet of Venus, Portrait of Marie-Louise O'Murphy, Are They Thinking about the Grape?, The Breakfast
Birthplace: Paris, France
Associated periods or movements: Rococo
Nationality: France
Art Forms: Painting
see more on François Boucher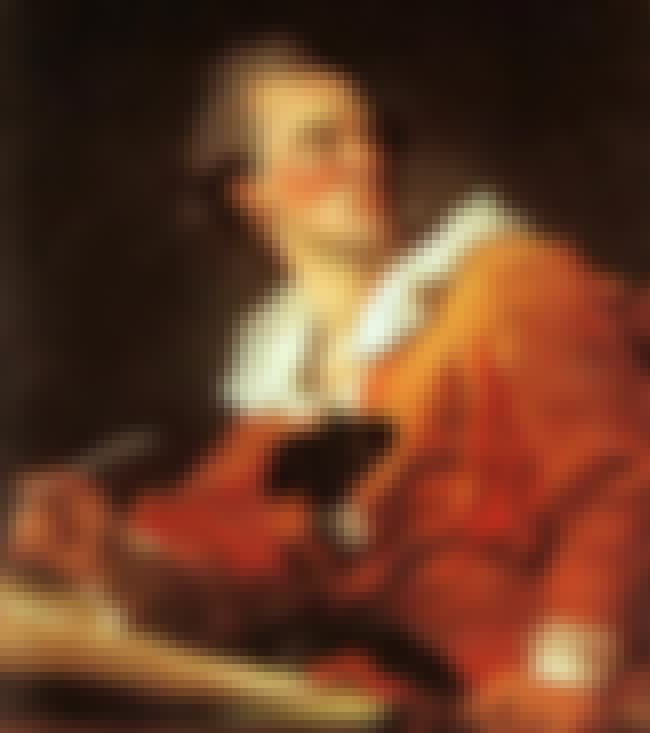 Jean-Honoré Fragonard was a French painter and printmaker whose late Rococo manner was distinguished by remarkable facility, exuberance, and hedonism. One of the most prolific artists active in the last decades of the Ancien Régime, Fragonard produced more than 550 paintings, of which only five are ...more
Artworks: Portrait of a Man, The Bathers, The Bolt, The Swing, The Beloved Child, + more
Birthplace: Grasse, France
Associated periods or movements: Rococo
Nationality: France
Art Forms: Painting, Drawing
see more on Jean-Honoré Fragonard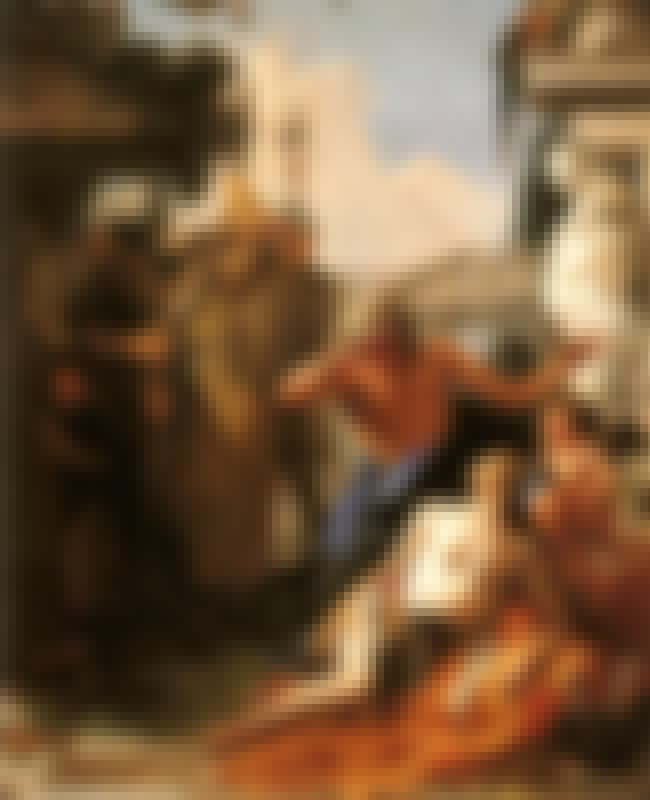 Giovanni Battista Tiepolo, also known as Gianbattista or Giambattista Tiepolo, was an Italian painter and printmaker from the Republic of Venice. He was prolific, and worked not only in Italy, but also in Germany and Spain. Successful from the beginning of his career, he has been described by ...more
Artworks: Madonna and Child with Saints Dominic and Hyacinth, Armida Abandoned by Rinaldo, Rinaldo and Armida in Her Garden, Rinaldo Enchanted by Armida, A Seated Man and a Girl with a Pitcher, + more
Birthplace: Venice, Scorzè, Italy
Associated periods or movements: Baroque, Rococo
Nationality: Italy
Art Forms: Fresco, Painting, Drawing
see more on Giovanni Battista Tiepolo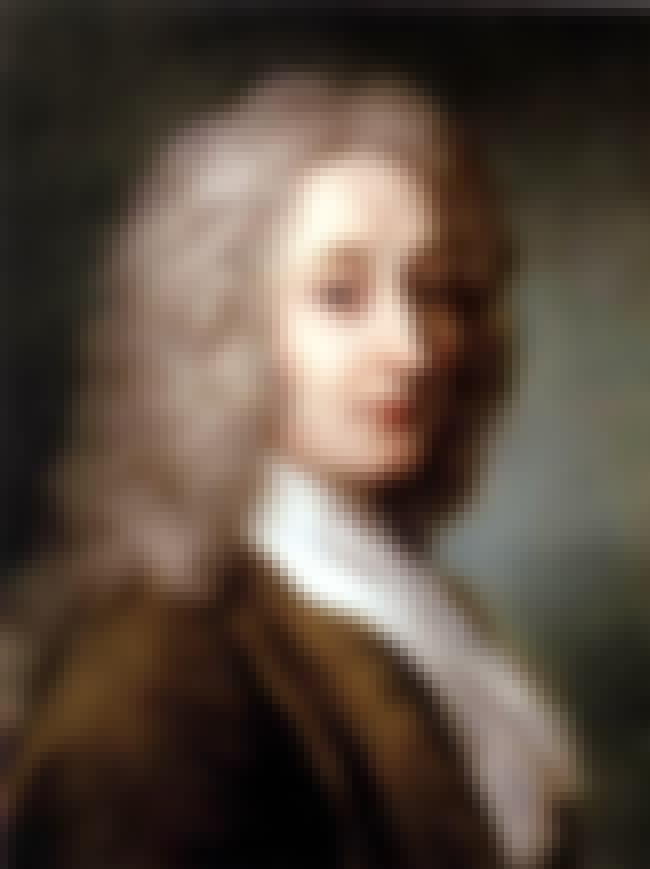 Jean-Antoine Watteau, better known as Antoine Watteau, was a French painter whose brief career spurred the revival of interest in colour and movement, as seen in the tradition of Correggio and Rubens. He revitalized the waning Baroque style, shifting it to the less severe, more naturalistic, less ...more
Artworks: The Embarkation for Cythera, The Dreamer (La Rveuse), Pierrot, L'Enseigne de Gersaint, Fte champtre (Pastoral Gathering)
Birthplace: Valenciennes, France
Associated periods or movements: Rococo
Nationality: France
Art Forms: Painting, Drawing