Spellbook

Famous Sagittarius Celebrities

54.6k views
30 items
Follow
This list of famous Sagittarius is a cross-section of all the most notable celebrity Sagittarius and a description of Sagittarius traits. Those born between November 22- December 21 fall into the category of the Sagittarius star sign and are known for independent and emotional. Some of the hottest celebrities of all time are Sagittarius, and with this list of notable Sagittarius, you'll be able to quickly find out which celebs are Sagittarius.
Celebrity astrology is an interesting topic to follow. Many famous actors, musicians, and politicians have a desire to be in the spotlight, and may be typical to the common traits of Sagittarius. What are the top Sagittarius qualities? These well-known Sagittarius have personalities that reflect a desire for adventure and excitement. Many Sagittarius are independent and feel the need to be free. You favorite celebrity may be an Sagittarius and now you'll have a glimpse into this celebrity star sign.
Who are the most famous Sagittarius? Who are some notable celebrity Sagittarius? What celebrity birthdays make them well-known Sagittarius? This famous Sagittarius list includes some, but certainly not all, of the most well-known Sagittarius and their notable Sagittarius qualities. Make sure to vote for your favorite celebrity Sagittarius and vote down the celebs you're just not that into.
Wondering who is compatible with Sagittarius? Check out the list of
signs compatible with Sagittarius
and find your answer. You might share some Sagittarius traits with some of the most famous people in the world!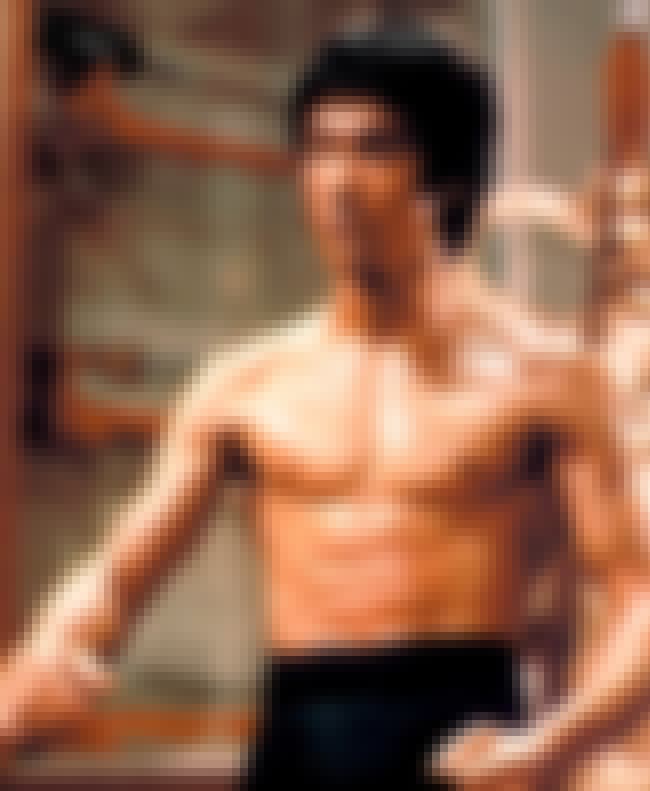 Bruce Lee was a Hong Kong American martial artist, Hong Kong action film actor, martial arts instructor, philosopher, filmmaker, and the founder of Jeet Kune Do. Lee was the son of Cantonese opera star Lee Hoi-Chuen. He is widely considered by commentators, critics, media and other martial artists to be one of the most influential martial artists of all time, and a pop culture icon of the 20th century. He is often credited with helping to change the way Asians were presented in American films. Lee was born in Chinatown, San Francisco on November 27, 1940 to parents from Hong Kong and was raised in Kowloon with his family until his late teens. He was introduced to the film industry by his ...more on Wikipedia
Age: Died at 33 (1940-1973)
Birthplace: Chinatown, California, United States of America
Profession: Martial Arts Instructor, Film Producer, Screenwriter, Actor, Martial artist, + more
Born: 11/27/1940
Also Ranked
#32 on The Coolest Actors Ever
#32 on Which Actor Would You Bring Back for One Final Movie?
#14 on People We Wish Were Still Alive
#5 on The All-Time Greatest Action Stars
see more on Bruce Lee
James Marshall "Jimi" Hendrix was an American guitarist, singer, and songwriter. Although his mainstream career spanned only four years, he is widely regarded as one of the most influential electric guitarists in the history of popular music, and one of the most celebrated musicians of the 20th century. The Rock and Roll Hall of Fame describes him as "arguably the greatest instrumentalist in the history of rock music". Born in Seattle, Washington, Hendrix began playing guitar at the age of 15. In 1961, he enlisted in the US Army; he was granted an honorable discharge the following year. Soon afterward, he moved to Clarksville, Tennessee, and began playing gigs on the chitlin' circuit, ...more on Wikipedia
Age: Died at 28 (1942-1970)
Birthplace: Seattle, Washington, United States of America
Profession: Record producer, Guitarist, Songwriter, Entrepreneur, Musician, + more
Born: 11/27/1942
Also Ranked
#9 on The Greatest Musical Artists of All Time
#81 on The Best Singers of All Time
#45 on The Best Rock Vocalists
#8 on The Best Rock Bands of All Time
see more on Jimi Hendrix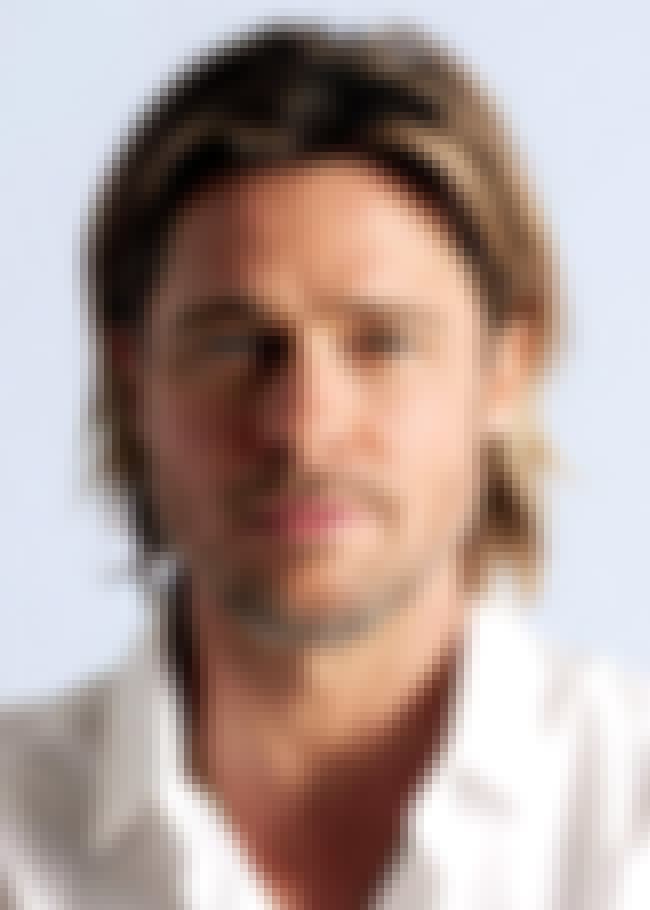 William Bradley "Brad" Pitt is an American actor and producer. He has received a Golden Globe Award, a Screen Actors Guild Award, and three Academy Award nominations in acting categories, and received two further Academy Award nominations, winning one, for productions of his film production company Plan B Entertainment. He has been described as one of the world's most attractive men, a label for which he has received substantial media attention. Pitt first gained recognition as a cowboy hitchhiker in the road movie Thelma & Louise. His first leading roles in big-budget productions came with the dramas A River Runs Through It and Legends of the Fall, and Interview with the Vampire. He gave ...more on Wikipedia
Age: 54
Birthplace: Shawnee, Oklahoma, United States of America
Profession: Television producer, Film Producer, Actor, Voice acting
Born: 12/18/1963
Also Ranked
#17 on The Best (Male) Actors Working Today
#24 on The Coolest Actors Ever
#10 on The Greatest Actors Who Have Never Won an Oscar (for Acting)
#45 on The Greatest Actors & Actresses in Entertainment History
see more on Brad Pitt
Samuel Leroy Jackson is an American actor and film producer. He achieved prominence and critical acclaim in the early 1990s with films such as Jungle Fever, Patriot Games, Amos & Andrew, True Romance, Jurassic Park and his collaborations with director Quentin Tarantino in the films Pulp Fiction and Jackie Brown. He is a highly prolific actor, appearing in over 100 films, including Die Hard with a Vengeance, Unbreakable, Shaft, The 51st State, Black Snake Moan, Snakes on a Plane and the Star Wars prequel trilogy. With Jackson's permission, his likeness was used for the Marvel Comics character Ultimate Nick Fury in the Marvel Cinematic Universe. He cameoed as Fury in a post-credits scene from ...more on Wikipedia
Age: 69
Birthplace: Washington, D.C., United States of America
Profession: Television producer, Film Producer, Actor, Voice acting
Born: 1948-12-21
Also Ranked
#19 on The Best (Male) Actors Working Today
#13 on The Coolest Actors Ever
#12 on The Greatest Actors Who Have Never Won an Oscar (for Acting)
#48 on The Greatest Actors & Actresses in Entertainment History
see more on Samuel L. Jackson