READ

Famous Scientists from Turkey

16.4k views
51 items
Follow
List of notable or famous scientists from Turkey, with bios and photos, including the top scientists born in Turkey and even some popular scientists who immigrated to Turkey. If you're trying to find out the names of famous Turkish scientists then this list is the perfect resource for you. These scientists are among the most prominent in their field, and information about each well-known scientist from Turkey is included when available.
Everything from Kenan Sahin to Halide Edip Adıvar is included on this list.
This historic scientists from Turkey list can help answer the questions "Who are some Turkish scientists of note?" and "Who are the most famous scientists from Turkey?" These prominent scientists of Turkey may or may not be currently alive, but what they all have in common is that they're all respected Turkish scientists.
Use this list of renowned Turkish scientists to discover some new scientists that you aren't familiar with. Don't forget to share this list by clicking one of the social media icons at the top or bottom of the page. (51 items)
ʿAbd al-Hamīd ibn Turk, known also as ʿAbd al-Hamīd ibn Wase ibn Turk Jili was a ninth-century Turkic Muslim mathematician. Not much is known about his biography. The two records of him, one by Ibn Nadim and the other by al-Qifti are not identical. However al-Qifi mentions his name as ʿAbd al-Hamīd ibn Wase ibn Turk Jili. Jili means from Gilan. He wrote a work on algebra of which only a chapter called "Logical Necessities in Mixed Equations", on the solution of quadratic equations, has survived. He authored a manuscript entitled Logical Necessities in Mixed Equations, which is very similar to al-Khwarzimi's Al-Jabr and was published at around the same time as, or even possibly earlier than, ...more
see more on 'Abd al-Hamīd ibn Turk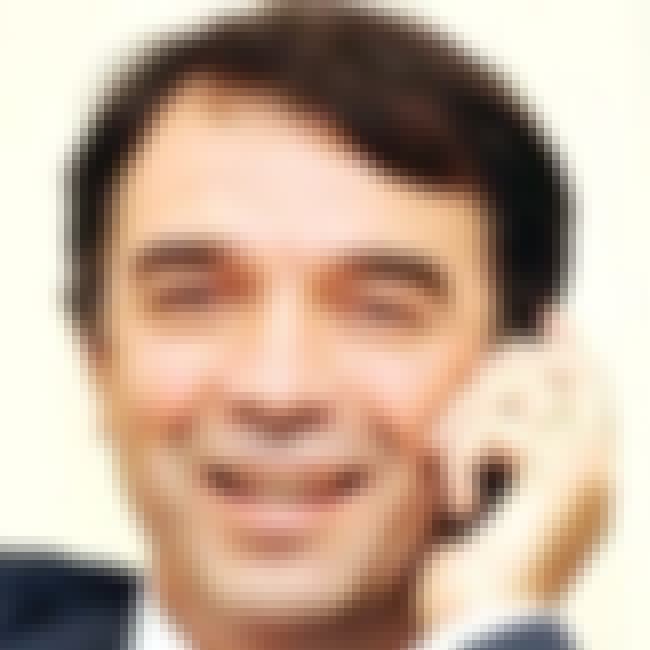 Abdullah Atalar is a Turkish scientist and academic. Atalar is the Rector of Bilkent University, and a professor at Department of Electrical and Electronics Engineering. He received B.S. degree from Middle East Technical University, in 1974, M.S. and Ph.D. degrees from Stanford University in 1976 and 1978, respectively, all in Electrical Engineering. His thesis work was on reflection acoustic microscopy. Atalar is a member of Scientific and Technological Research Council science board, Turkish Academy of Sciences, and chairman of the board of directors of TUBITAK Space and TUBITAK Ulakbim since 2004. He is the deputy chairman of the board of directors of Tepe Group. He is a fellow of the ...more
Age: 63
Birthplace: Southeastern Anatolia Region, Turkey, Gaziantep Province, Gaziantep, Asia, + more
see more on Abdullah Atalar
Muhammad Abu Mansur al-Maturidi was an Persian Muslim theologian, and a scholar of Islamic jurisprudence and Qur'anic exegesis. Al Maturidi is one of the pioneers of Islamic Jurisprudence scholars and his two works are considered to be authoritative on the subject. He had a "high standing" among the scholars of his time and region. ...more
Age: Died at 91 (853-944)
Birthplace: Samarkand, Uzbekistan
see more on Abu Mansur Maturidi
Ayşe Afet İnan was a Turkish historian and sociologist. She was one of the adopted daughters of Mustafa Kemal Atatürk. Afet İnan was born to Ismail Hakki Bey and Şehzane Hanım from Doyran, in 1908 in the district of Kesendire in Salonica Vilayet. She and her family emigrated to Adapazarı because of the Balkan Wars. She started primary school in Adapazarı on March 4, 1913. And then they moved to Ankara, Mihalıççık, Karaoğlan, Biga. Her mother Şehzane died of tuberculosis on May 15, 1915. Since her father married a young girl, Ayşe Afet decided to become a teacher to earn by herself. When they lived in Biga, her younger sister Nezihe was born to her father Ismail Hakki and his second wife. In ...more
Age: Died at 77 (1908-1985)
Birthplace: Southeast Europe, Chalkidiki, Kassandra, Greece
see more on Afet İnan