Screenwriters

Famous Screenwriters from the United States

1.2k views
998 items
Follow
List of notable or famous screenwriters from the United States, with bios and photos, including the top screenwriters born in the United States and even some popular screenwriters who immigrated to the United States. If you're trying to find out the names of famous American screenwriters then this list is the perfect resource for you. These screenwriters are among the most prominent in their field, and information about each well-known screenwriter from the United States is included when available.
People here include everything from Paris Hilton to Bob Dylan.
This historic screenwriters from the United States list can help answer the questions "Who are some American screenwriters of note?" and "Who are the most famous screenwriters from the United States?" These prominent screenwriters of the United States may or may not be currently alive, but what they all have in common is that they're all respected American screenwriters.
Use this list of renowned American screenwriters to discover some new screenwriters that you aren't familiar with. Don't forget to share this list by clicking one of the social media icons at the top or bottom of the page. (998 items)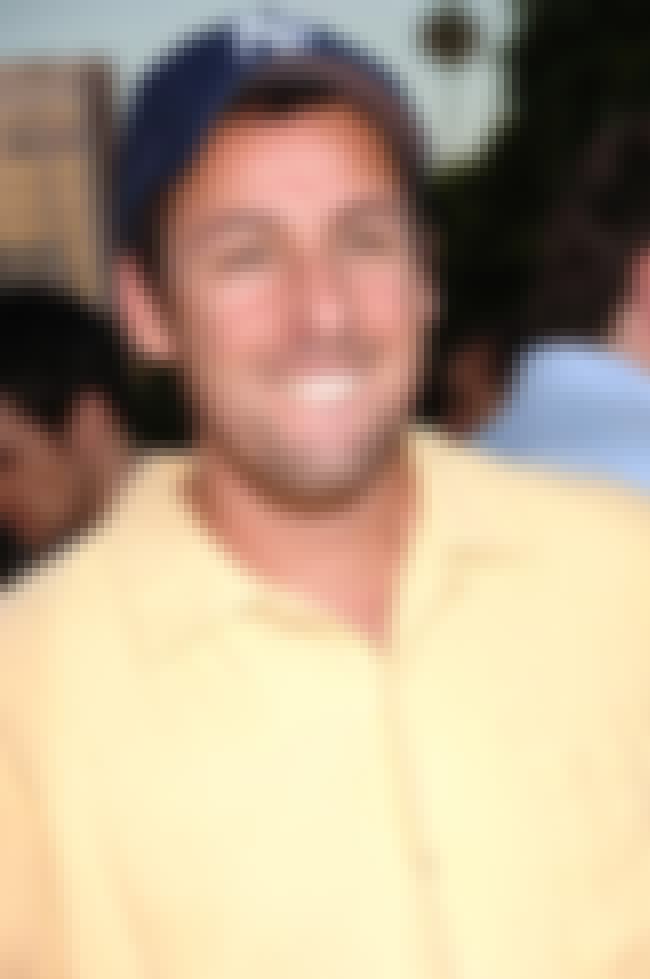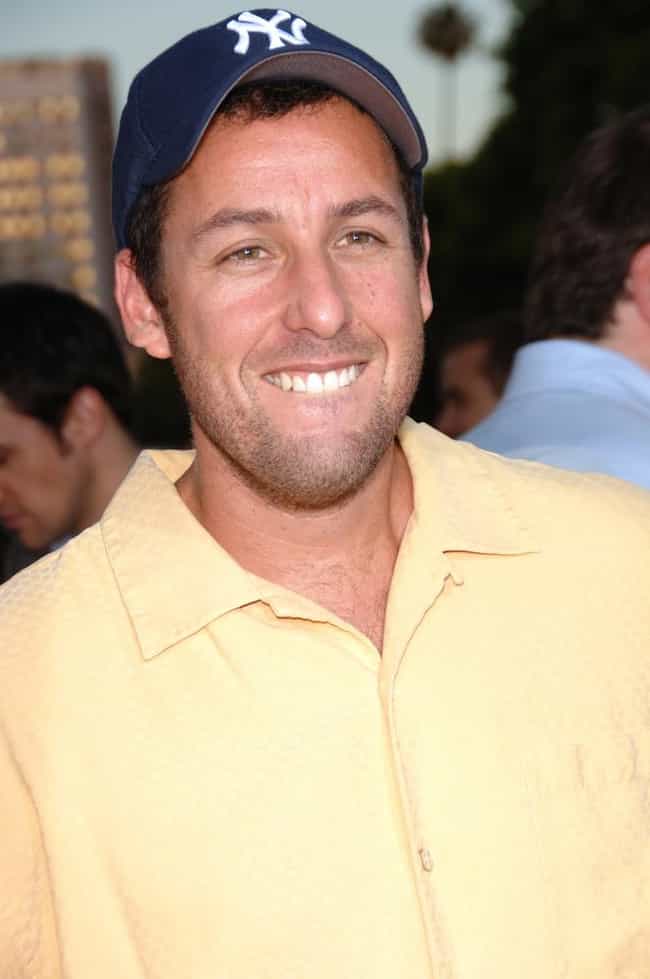 Adam Richard Sandler is an American actor, comedian, screenwriter, entrepreneur, film producer, and musician. After becoming a Saturday Night Live cast member, Sandler went on to star in many Hollywood feature films that combined have grossed over $2 billion at the box office. He is best known for his comedic roles, such as in the films Billy Madison, the sports comedies Happy Gilmore and The Waterboy, the romantic comedy The Wedding Singer, Big Daddy, and Mr. Deeds, though he has ventured into more dramatic territory with his roles in Punch-Drunk Love, Spanglish, Reign Over Me, and Funny People. In 1999, Sandler founded Happy Madison Productions, a film and television production company ...more
Age: 51
Birthplace: New York City, New York, United States of America
Also Ranked
#11 on The Best SNL Cast Members of All Time
#32 on Who's The Best Actor From Every State?
#51 on The Funniest Stand Up Comedians of All Time
#90 on The Best Animated Voiceover Performances
see more on Adam Sandler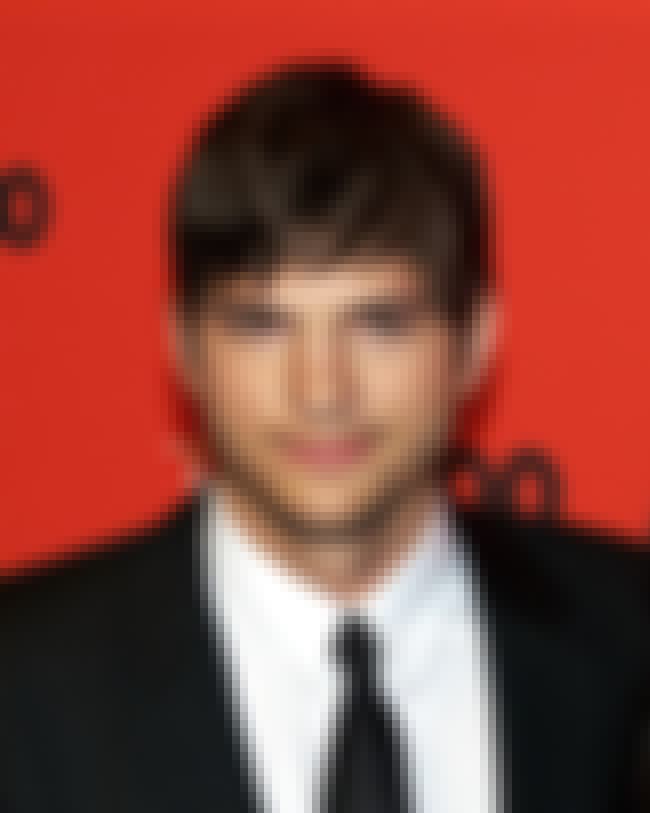 Christopher Ashton Kutcher is an American actor, producer, investor and former model. Kutcher began his career as a model. He began his acting career portraying Michael Kelso in the Fox sitcom That '70s Show, which aired for eight seasons. He made his film debut in the romantic comedy Coming Soon and became known by audiences in the comedy film Dude, Where's My Car?, which was a box office hit. In 2003, he appeared in romantic comedies Just Married and My Boss's Daughter and the same year created, produced and hosted Punk'd which aired on MTV for five seasons until its revival in 2012 which has since completed its ninth season. In 2004, Kutcher starred in the lead role of the psychological ...more
Age: 40
Birthplace: Cedar Rapids, Iowa, USA
Also Ranked
#9 on Who Is The Most Famous Celebrity From Your State?
#27 on The Greatest '90s Teen Stars
#8 on Celebrities Who Get A Way Worse Rep Than They Deserve
#25 on The Best Actors Who Won Razzies
see more on Ashton Kutcher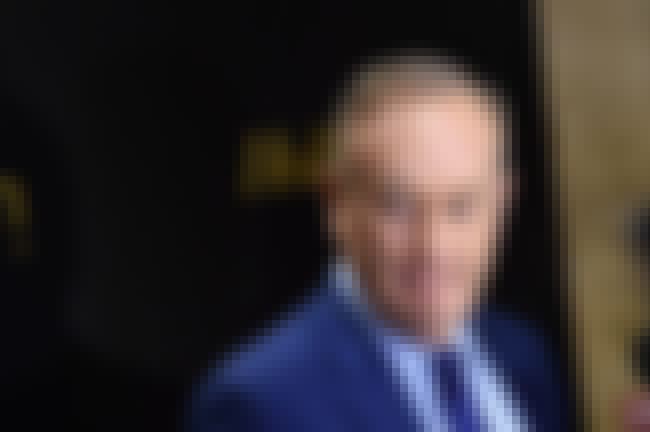 William James "Bill" O'Reilly, Jr. is an American television host, author, syndicated columnist, and political commentator. He is the host of the political commentary program The O'Reilly Factor on the Fox News Channel. During the late 1970s and 1980s, he worked as a news reporter for various local television stations in the United States and eventually for CBS News and ABC News. From 1989 to 1995, he was anchor of the entertainment news program Inside Edition. O'Reilly is widely considered a conservative commentator, though some of his positions diverge from conservative orthodoxy. O'Reilly is a registered "Independent" and characterizes himself as a "traditionalist." O'Reilly is the author ...more
Age: 68
Birthplace: New York City, New York, United States of America
Also Ranked
#32 on The Most Trustworthy Newscasters on TV Today
#71 on The Things Everyone (Including You) Googled in 2017
#32 on Guests You Hope to See on Late Show with Stephen Colbert
#20 on Dream Presidential Debate Moderators
see more on Bill O'Reilly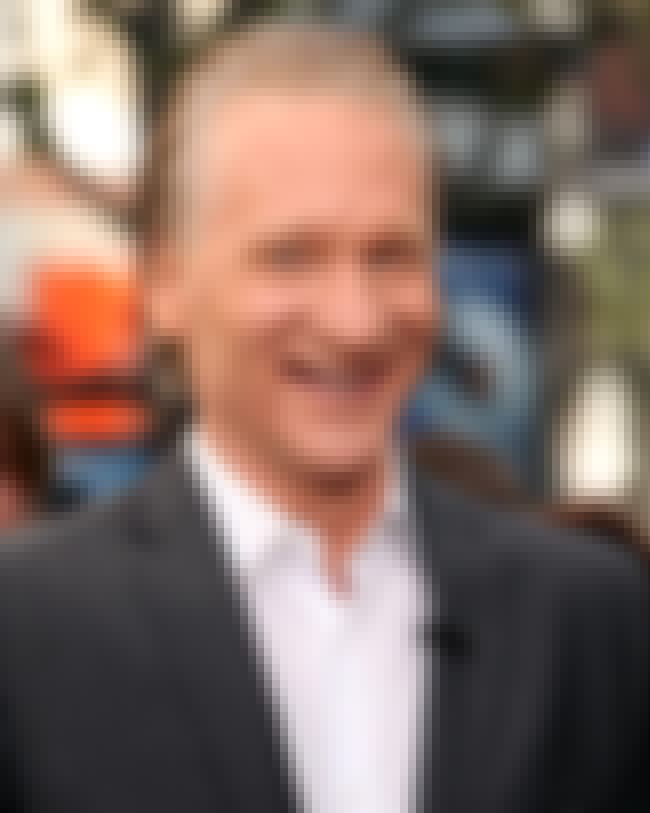 William "Bill" Maher, Jr. is an American political satirist, writer, producer, political commentator, television host, actor, media critic, and stand-up comedian. Before his role as the host of HBO's Real Time with Bill Maher, Maher hosted a similar late-night talk show called Politically Incorrect, originally on Comedy Central and later on ABC. Maher is known for his sarcastic attitude, political satire and sociopolitical commentary, which targets a wide swath of topics including religion, politics, bureaucracies of many kinds, political correctness, the mass media, greed among people and persons in positions of high political and social power, and the lack of intellectual curiosity in the ...more
Age: 62
Birthplace: New York City, New York, United States of America
Also Ranked
#69 on The Funniest Stand Up Comedians of All Time
#57 on Celebrities Who Should Run for President
#17 on The All-Time Greatest Late Night Talk Show Hosts
#38 on The Funniest Comedians on the Howard Stern Show
see more on Bill Maher