Entertainment
75+ Straight Celebrities Who Fight for Gay Rights

You don't have to be gay to fight for gay rights, as the straight celebrities on this list have proven. Several famous straight celebrities support gay rights causes and charities. Popular actors, actresses, musicians, and TV personalities all support gay rights organizations, even though they themselves are straight. Some famous folks even started their own foundations to further gay rights.
Who is the most famous straight person who fights for gay rights? Jennifer Aniston this list. She is a supporter of the Gay & Lesbian Alliance Against Defamation (GLAAD). The Trevor Project is another popular organization supported by many celebrities. Its goal is to promote acceptance of gay and questioning teens, and to prevent suicide in the group of young people..
The Gay, Lesbian & Straight Education Network (GLSEN) is another organization that is supported by famous people. It works to promote a safe school environment and prevent homophobic bullying. Another celebrity supported organization is the It Gets Better Project, which shows young LGBT teens the happiness that exists in life beyond their rough teen years.
What is your favorite organization that promotes gay rights? Share your thoughts in the comments section.
back to page 1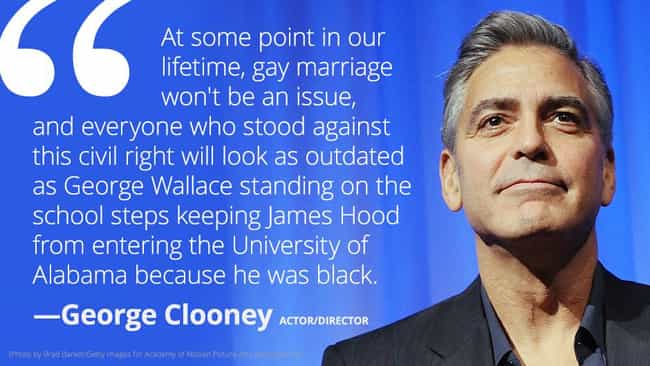 George Clooney supports causes including the American Foundation for Equal Rights and the American Foundation for AIDS Research. When asked by the
Advocate
how he responds to rumors he might be gay, Clooney said, "The last thing you'll ever see me do is jump up and down, saying, 'These are lies!' That would be unfair and unkind to my good friends in the gay community. I'm not going to let anyone make it seem like being gay is a bad thing."
Age: 57
Birthplace: Lexington, Kentucky, United States of America
see more on George Clooney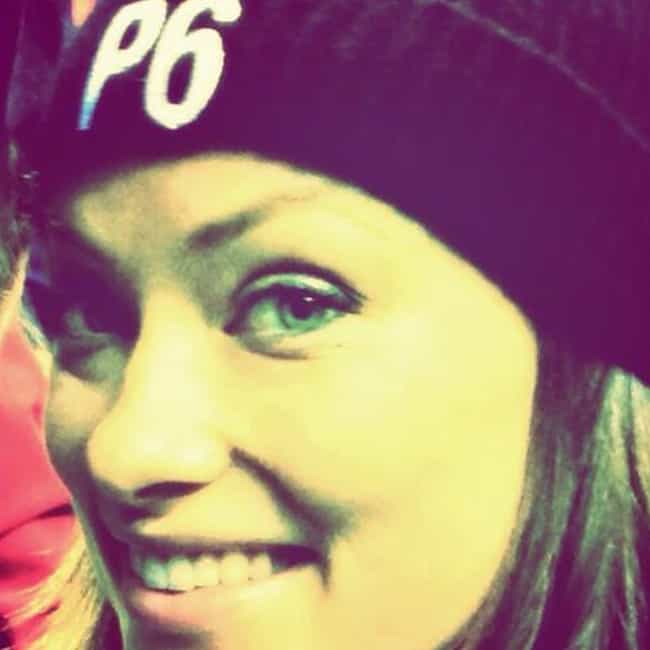 Olivia Wilde supports charities like the American Foundation for Equal Rights and donned a "P6" hat during the 2014 Sochi Olympic Games, to protest Russia's gay discrimination policies. Principle 6 of the Olympic Committee charter declares that discrimination does not belong in the Olympic Games.
Age: 34
Birthplace: New York City, USA, New York
see more on Olivia Wilde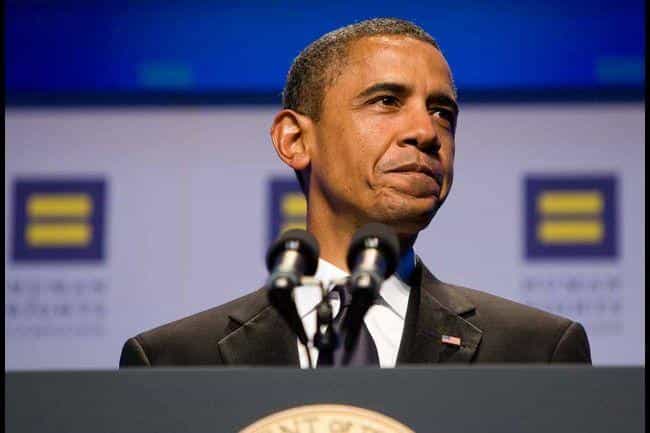 President Barack Obama is the first sitting U.S. president to vocally support gay marriage. He also supports causes such as the It Gets Better Project and The Trevor Project.
Age: 57
Birthplace: Honolulu, Hawaii, United States of America
see more on Barack Obama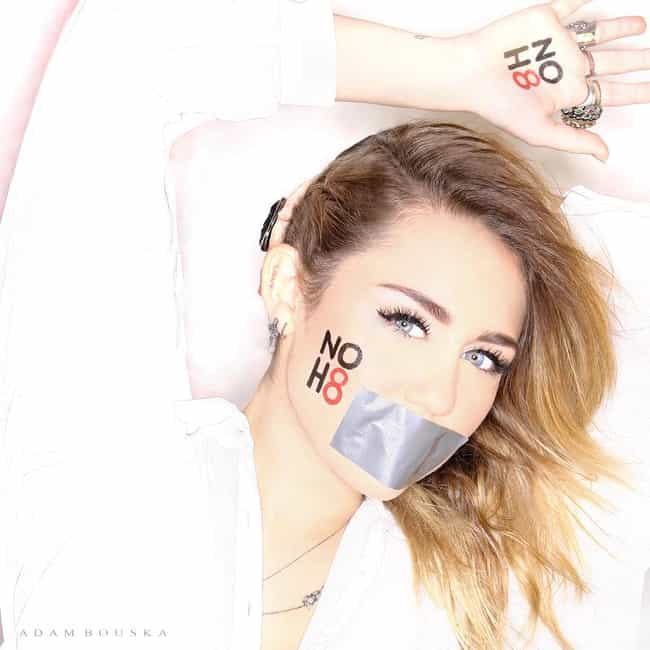 Miley Cyrus has an equals sign tattoo in support or gay rights and supports organizations like the Elton John AIDS Foundation and The Trevor Project.
Age: 26
Birthplace: Nashville, Tennessee, United States of America
see more on Miley Cyrus