Culture
The Greatest Famous Surrealist Artists

Updated June 15, 2018
6.3k votes
1.3k voters
194k views
65 items
List Rules Vote up the best Surrealist artists.
List of famous Surrealism artists, with images, bios, and information about their notable works. All the greatest artists associated with the Surrealism movement are included here, along with clickable names for more details on that particular painter or sculptor. Make sure to also check out abnormal stories about Salvador Dali and weird personal quirks of historical artists. These notable Surrealism period artists are organized by popularity, so the best artists are at the top of the list. If you think the best Surrealism artist isn't as high as they should be then be sure to give them an upvote.
Surrealism is a movement of art that seek to portray the subconscious mind. Surrealists sought to show what people saw in their minds and dreams more than what existed in reality. Paintings, such as Dalí's "The Persistence of Memory," feature familiar objects in unfamiliar and impossible ways. This list of surrealist artists includes Salvador Dalí, Frida Kahlo, and more.
This list answers the questions, "Who are the most famous Surrealism artists?" and "Who are the best Surrealism artists?"
Almost every well-known or influential figure in this movement is listed below. Use this fact-based list to build one just like it, then re-rank it to fit your opinion.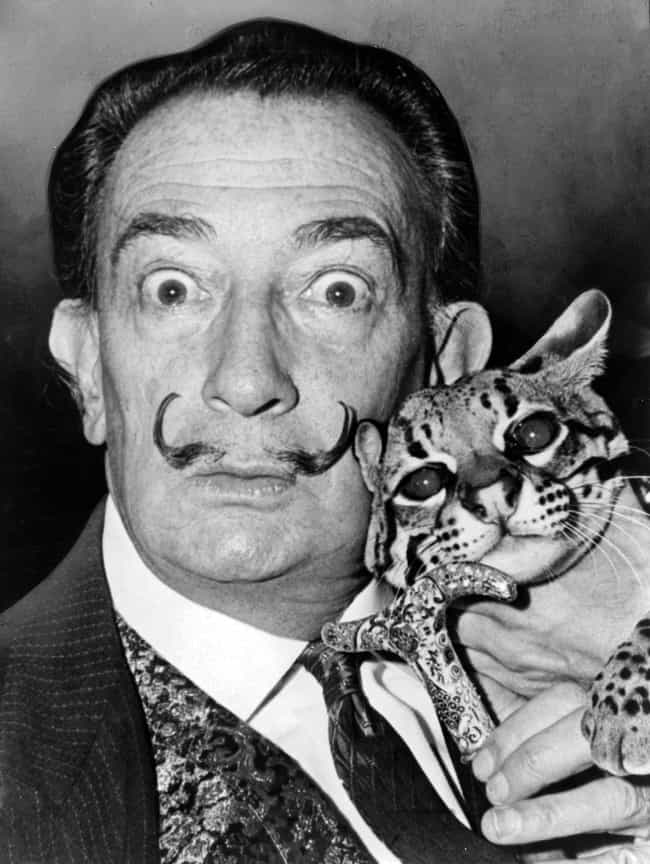 Salvador Domingo Felipe Jacinto Dalí i Domènech, 1st Marquis of Dalí de Púbol (11 May 1904 – 23 January 1989), known professionally as Salvador Dalí (, Catalan: [səlβəˈðo ðəˈli], Spanish: [salβaˈðoɾ ðaˈli]), was a Spanish Surrealist painter born in Figueres, Catalonia, Spain. Dalí was a skilled draftsman, best known for the striking and bizarre images in his work. His painterly skills are often attributed to the influence of Renaissance masters. His best-known work, The Persistence of Memory, was completed in August, 1931, and is one of the most recognisable Surrealist paintings. Dalí's expansive artistic repertoire included film, sculpture, and photography, at times in collaboration with a ...more on Wikipedia
Artworks: The Persistence of Memory, Galatea of the Spheres, The Burning Giraffe, Metamorphosis of Narcissus, Tuna Fishing, + more
Birthplace: Figueres, Spain
Associated periods or movements: Dada, Cubism, Surrealism
Nationality: Spain
Art Forms: Sculpture, Photography, Painting, Drawing
Are they one of the best?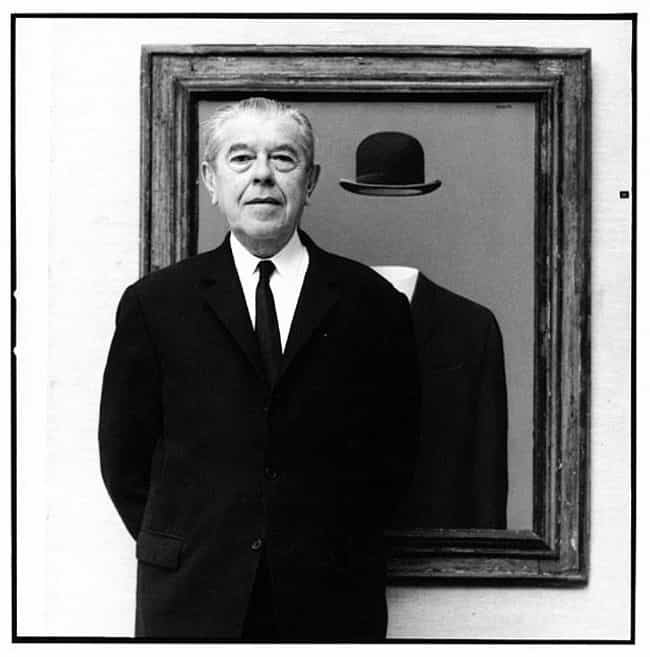 René François Ghislain Magritte (French: [ʁəne fʁɑ̃swa ɡilɛ̃ maɡʁit]; 21 November 1898 – 15 August 1967) was a Belgian Surrealist artist. He became well known for creating a number of witty and thought-provoking images. Often depicting ordinary objects in an unusual context, his work is known for challenging observers' preconditioned perceptions of reality. His imagery has influenced pop art, minimalist art and conceptual art. ...more on Wikipedia
Artworks: The Son of Man, The Menaced Assassin, Time Transfixed, The Treachery of Images, The Mysteries of the Horizon, + more
Birthplace: Lessines, Belgium
Associated periods or movements: Surrealism
Nationality: Belgium
Art Forms: Painting
Are they one of the best?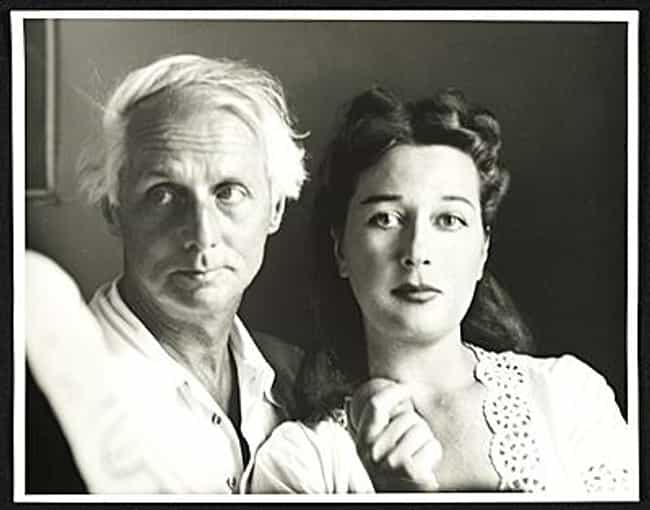 Max Ernst (2 April 1891 – 1 April 1976) was a German (naturalised American in 1948 and French in 1958) painter, sculptor, graphic artist, and poet. A prolific artist, Ernst was a primary pioneer of the Dada movement and Surrealism. He had no formal artistic training, but his experimental attitude toward the making of art resulted in his invention of frottage—a technique that uses pencil rubbings of objects as a source of images— and grattage, an analogous technique in which paint is scraped across canvas to reveal the imprints of the objects placed beneath. He is also noted for his novels consisting of collages. ...more on Wikipedia
Artworks: The Elephant Celebes, Napoleon in the Wilderness, Aquis Submersus, Pietà or Revolution by Night, Lunar Asparagus, + more
Birthplace: Brühl, Germany
Associated periods or movements: Dada, Surrealism
Nationality: Germany
Art Forms: Sculpture, Painting
Are they one of the best?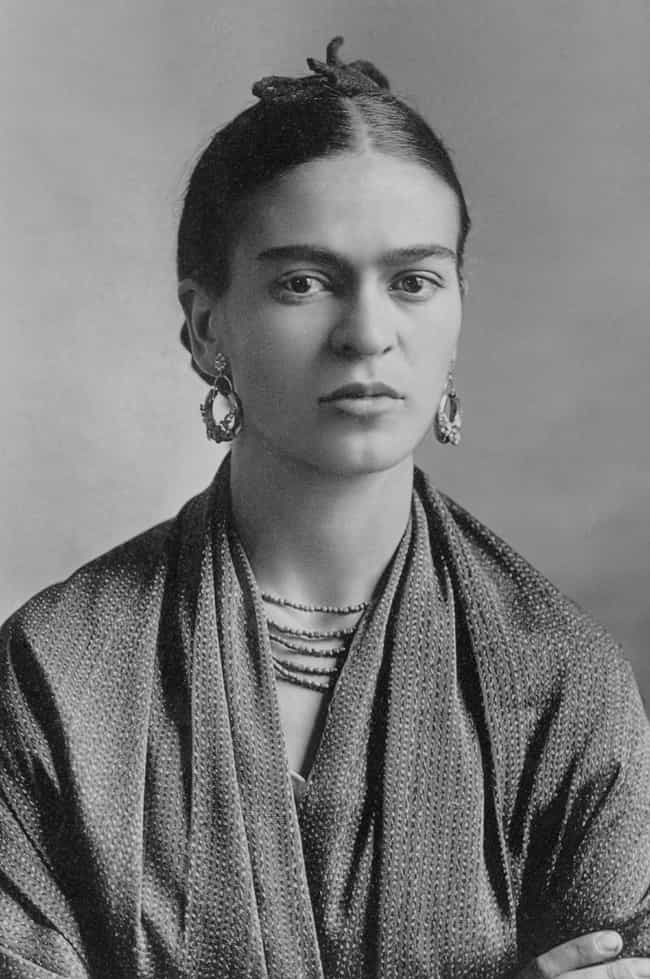 Frida Kahlo (Spanish pronunciation: [ˈfɾiða ˈkalo]; born Magdalena Carmen Frida Kahlo y Calderón; 6 July 1907 – 13 July 1954) was a Mexican painter known for her many portraits, self-portraits, and works inspired by the nature and artifacts of Mexico. Inspired by the country's popular culture, she employed a naïve folk art style to explore questions of identity, postcolonialism, gender, class, and race in Mexican society. Her paintings often had strong autobiographical elements and mixed realism with fantasy. In addition to belonging to the post-revolutionary Mexicayotl movement, which sought to define a Mexican identity, Kahlo has been described as a surrealist or magical realist.Born to a ...more on Wikipedia
Artworks: Self-Portrait with Thorn Necklace and Hummingbird, Self-Portrait Dedicated to Leon Trotsky, Self-Portrait with Cropped Hair, Fulang-Chang and I, My Grandparents, + more
Birthplace: Coyoacán, Mexico City, Mexico
Associated periods or movements: Surrealism
Nationality: Mexico
Art Forms: Painting
Are they one of the best?