astrology

Famous Taurus Celebrities

3.9k votes
490 voters
39.3k views
49 items
Follow
Embed
List Rules Upvote the most famous Taurus celebs
This list of famous Taurus is a cross-section of all the most notable celebrity Taurus and a description of Taurus traits. Those born between April 20- May 20 fall into the category of the Taurus star sign and are known for being stubborn, determined, sensual, and responsible. Some of the hottest celebrities of all time are Taureans, and with this list of notable Tauruses, you'll be able to quickly find out which celebs are the Taurus star sign.
Celebrity astrology is an interesting topic to follow. Many famous actors, musicians, and politicians have a desire to be in the spotlight, and may be atypical to the common traits of Taurus. What are the top Taurus qualities? These well known Taurus have personalities that persistence and a desire to be financially and romantically stable. Many Tauruses are harmonious people who like to keep those important to them happy. Your favorite celebrity may be a Taurus and now you'll have a glimpse into this celebrity star sign.
Who are the most famous Tauruses? Who are some notable celebrity Taureans? What celebrity birthdays make them well-known Tauruses? This famous Taurus list includes some, but certainly not all, of the most well-known Taurus and their notable Taurean qualities. Make sure to vote for your favorite celebrity Taurus and vote down the celebs you're just not that into.
Wondering who is compatible with Taurus? Check out the list of
signs compatible with Taurus
and find your answer. You might share some Taurus traits with some of the most famous people in the world!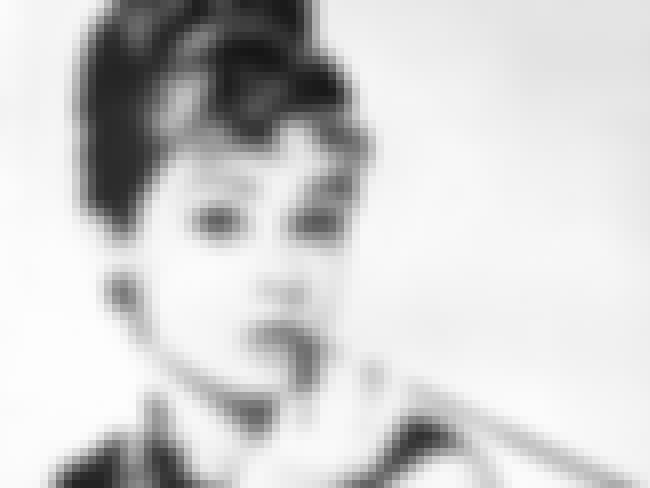 Audrey Hepburn was a British actress and humanitarian. Recognised as a film and fashion icon, Hepburn was active during Hollywood's Golden Age. She was ranked by the American Film Institute as the third greatest female screen legend in the history of American cinema and has been placed in the International Best Dressed List Hall of Fame. She is also regarded by some to be the most naturally beautiful woman of all time. Born in Ixelles, a district of Brussels, Hepburn spent her childhood between Belgium, England and the Netherlands, including German-occupied Arnhem during the Second World War. In Amsterdam, she studied ballet with Sonia Gaskell before moving to London in 1948 to continue her ...more
Age: Died at 64 (1929-1993)
Birthplace: Ixelles, Belgium
Profession: Model, Actor, Dancer
Born: 5/4/1929
Also Ranked
#10 on The Greatest Actors & Actresses in Entertainment History
#31 on People We Wish Were Still Alive
#3 on The Most Beautiful Women of All Time
#1 on The Best English Actresses of All Time

Agree or disagree?
see more on Audrey Hepburn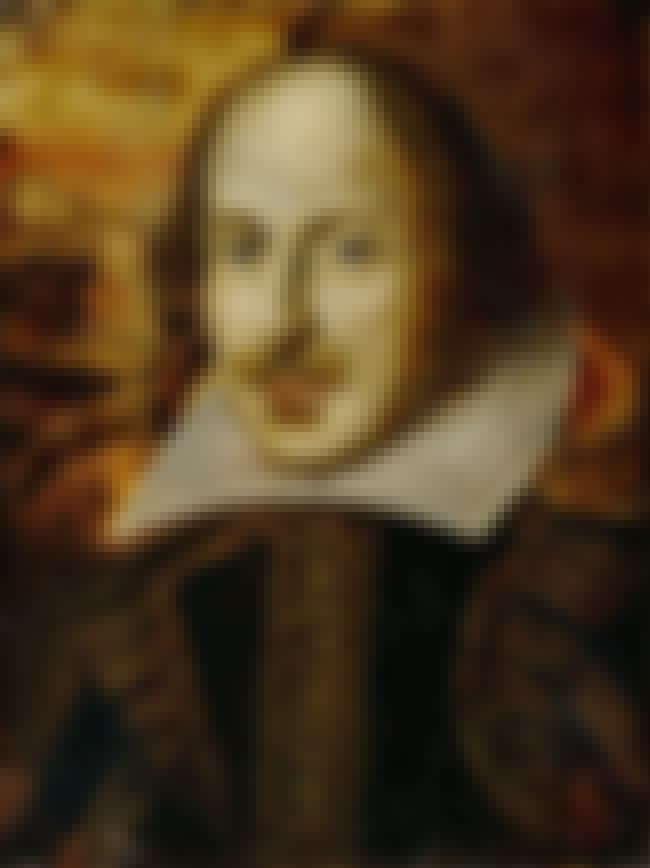 William Shakespeare was an English poet, playwright, and actor, widely regarded as the greatest writer in the English language and the world's pre-eminent dramatist. He is often called England's national poet and the "Bard of Avon". His extant works, including some collaborations, consist of about 38 plays, 154 sonnets, two long narrative poems, and a few other verses, of which the authorship of some is uncertain. His plays have been translated into every major living language and are performed more often than those of any other playwright. Shakespeare was born and brought up in Stratford-upon-Avon. At the age of 18, he married Anne Hathaway, with whom he had three children: Susanna, and ...more
Age: Died at 52 (1564-1616)
Birthplace: Stratford-upon-Avon, United Kingdom
Profession: Poet, Lyricist, Author, Playwright
Born: 4/23/1564
Also Ranked
#2 on The Best Writers of All Time
#1 on The Best English Poets of All Time
#1 on The Greatest Poets of All Time
#15 on People We Wish Were Still Alive

Agree or disagree?
see more on William Shakespeare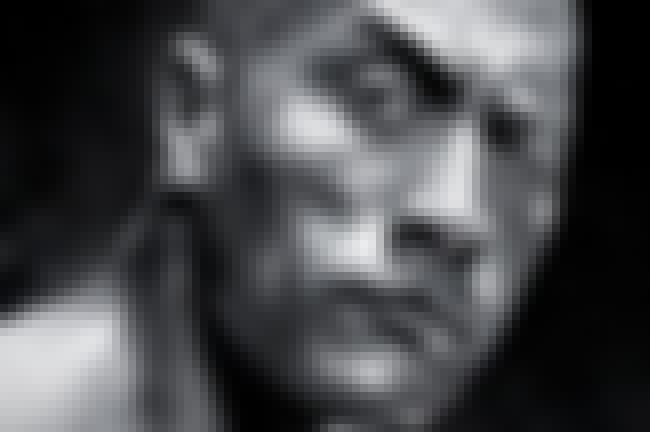 Dwayne Douglas Johnson, also known by his ring name The Rock, is an American-Canadian actor, producer and professional wrestler. Johnson was a college football player for the University of Miami, winning a national championship on the 1991 Miami Hurricanes football team. He later played for the Calgary Stampeders in the Canadian Football League, and was cut two months into the 1995 season. This led him to become a professional wrestler like his grandfather, Peter Maivia, and his father, Rocky Johnson. Originally billed as "Rocky Maivia", he gained mainstream fame in the World Wrestling Federation from 1996 to 2004, and was the first third-generation wrestler in the company's history. He ...more
Age: 43
Birthplace: Hayward, California, United States of America
Profession: Wrestler, Television producer, Film Producer, Author, Actor, + more
Born: 1972-05-02
Also Ranked
#85 on The Best (Male) Actors Working Today
#4 on WWE's Greatest Superstars of the 21st Century
#14 on The Greatest WWE Superstars of All Time
#42 on The Best Miami Football Players of All Time

Agree or disagree?
see more on Dwayne Johnson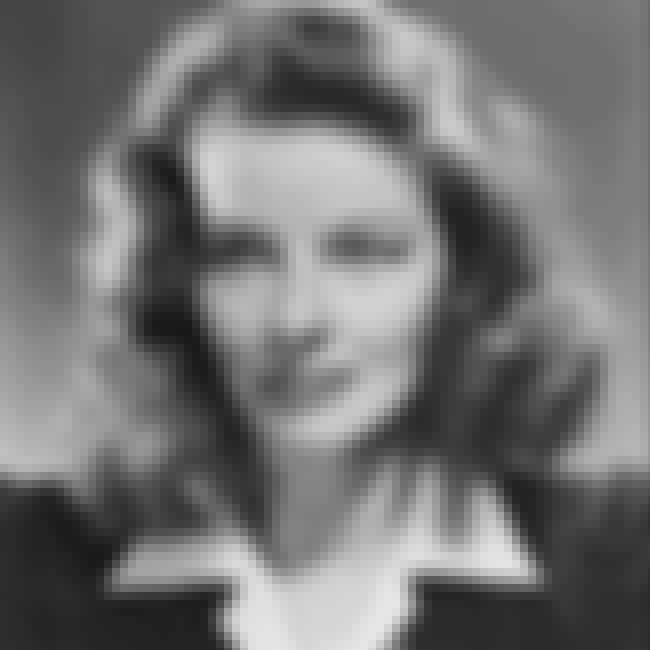 Katharine Houghton Hepburn was an American actress. Known for her fierce independence and spirited personality, Hepburn was a leading lady in Hollywood for more than 60 years. She appeared in a range of genres, from screwball comedy to literary drama, and received four Academy Awards for Best Actress—a record for any performer. In 1999, Hepburn was named by the American Film Institute as the greatest female star in Hollywood history. Raised in Connecticut by wealthy, progressive parents, Hepburn began to act while studying at Bryn Mawr College. After four years in the theatre, favorable reviews of her work on Broadway brought her to the attention of Hollywood. Her early years in the film ...more
Age: Died at 96 (1907-2003)
Birthplace: Hartford, Connecticut, United States of America
Profession: Actor
Born: 5/12/1907
Also Ranked
#6 on The Greatest Actors & Actresses in Entertainment History
#3 on The Best Actresses in Film History
#95 on Actors You Would Watch Read the Phone Book
#13 on Who's The Best Actor From Every State?
Agree or disagree?
see more on Katharine Hepburn