Sports
The Best Tennis Players from Australia

Updated June 14, 2019
7.1k votes
2.1k voters
326.3k views
52 items
Serving up a list of the best tennis players from Australia, listed by popularity with photos of the players when available. Australia has produced some exceptionally talented tennis players over the years, including both men and women. These are some of the most talented Australian tennis players to ever live, so if you're a native of Australia and are aspire to play tennis professionally, then these Aussies are your idols. If you're searching for a particular popular tennis player from Australia or just have an interest in Aussie tennis players, this is the place to be.
This list is made up of many different players, including Mervyn Rose and Nell Hall Hopman. This list answers the questions, "Who are the greatest Australian tennis players?" and "Who is the best Australian tennis player of all time?"
You can click on the names of these legendary tennis
players of Australia
in order to get more information about each one. If you play tennis or just love the sport then use this list of talented Australian tennis players to find some athletes from down under you haven't heard of before.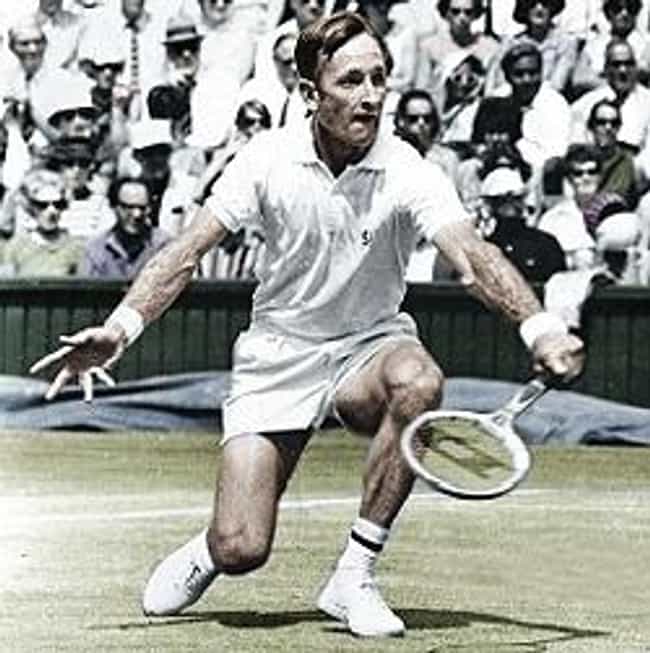 Rodney George Laver (born 9 August 1938), better known as Rod Laver, is an Australian former tennis player. He was the No. 1 ranked professional from 1964 to 1970, spanning four years before and three years after the start of the Open Era in 1968. He also was the No. 1 ranked amateur in 1961–62.Laver's 200 singles titles are the most in tennis history. This included his all-time men's record of 10 or more titles per year for seven consecutive years (1964–70). He excelled on all of the court surfaces of his time: grass, clay, hard, carpet, and wood/parquet. Laver won 11 Grand Slam singles titles, though he was banned from playing those tournaments for the five years prior to the Open Era. ...more on Wikipedia
Birthplace: Rockhampton, Australia
Nationality: Australia
Year Turned Pro: 1962
Are they one of the best?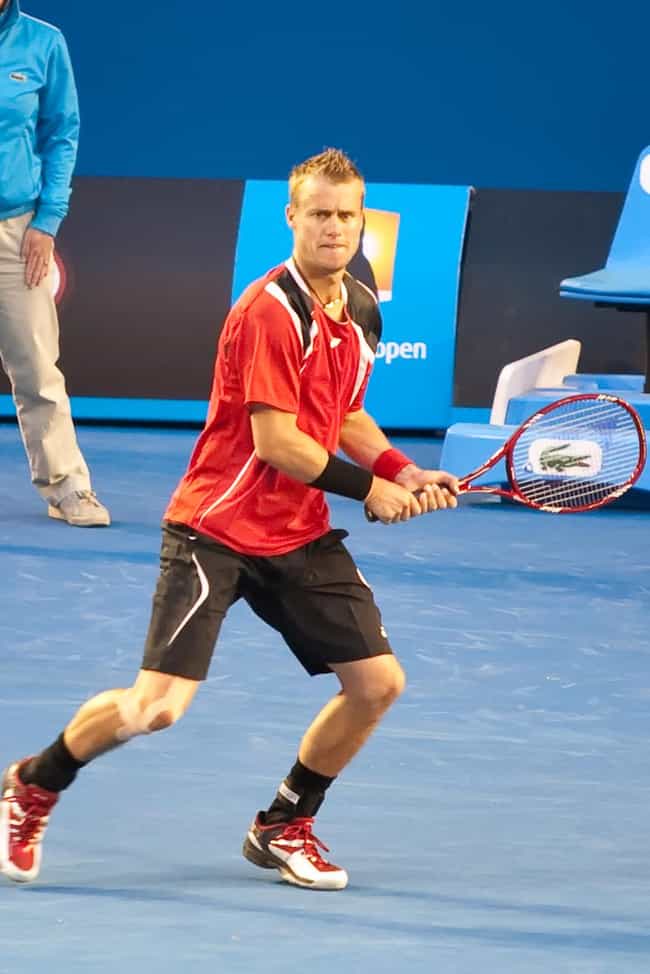 Lleyton Glynn Hewitt (born 24 February 1981) is an Australian professional tennis player and former world No. 1. He is the last Australian to win a men's singles Grand Slam title. In November 2001 Hewitt became the youngest male ever to be ranked No. 1 in the world in singles at the age of 20 years, 8 months and 26 days. He won 30 singles titles and 3 doubles titles, his highlights being the 2001 US Open and 2002 Wimbledon men's singles titles, the 2000 US Open men's doubles title, back-to-back Tennis Masters Cup titles in 2001 and 2002, and the Davis Cup with Australia in 1999 and 2003. Hewitt reached the final of the 2004 US Open, where he was defeated by Roger Federer in straight sets. ...more on Wikipedia
Birthplace: Adelaide, Australia
Nationality: Australia
Year Turned Pro: 1998
Are they one of the best?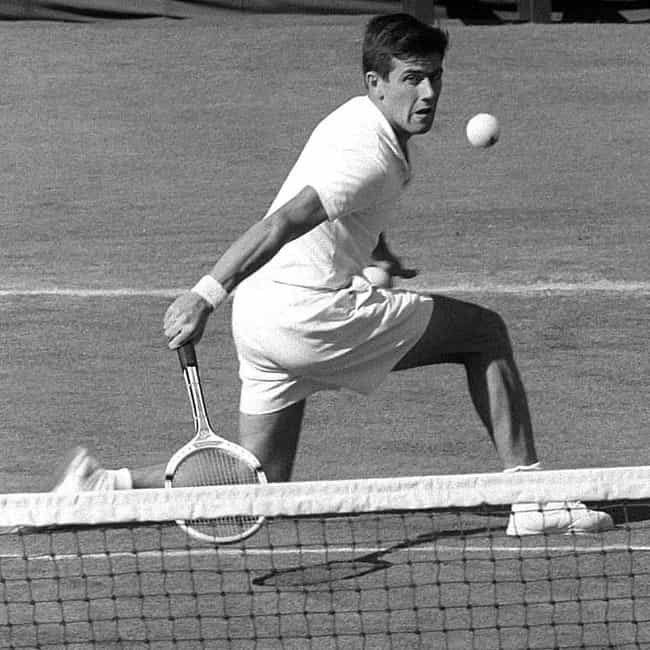 Kenneth Robert Rosewall (born 2 November 1934) is a former world top-ranking amateur and professional tennis player from Australia. He won a record 23 tennis Majors, including 8 Grand Slam singles titles and, before the Open Era, a record 15 Pro Slam titles; overall, he reached a record 35 Major finals. He won the Pro Grand Slam in 1963. Rosewall won 9 slams in doubles with a career double grand slam. He is considered to be one of the greatest tennis players of all time. He had a renowned backhand and enjoyed a long career at the highest levels from the early 1950s to the early 1970s. Rosewall was one of the two best male players for about nine years and was the World No. 1 player for a ...more on Wikipedia
Birthplace: Sydney, Australia
Nationality: Australia
Are they one of the best?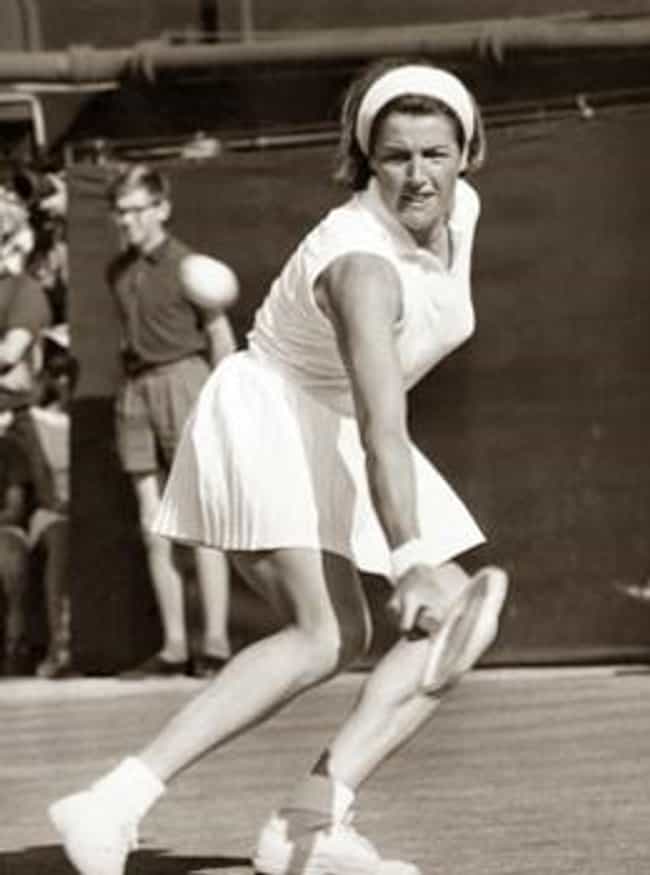 Margaret Court (née Smith; born 16 July 1942), also known as Margaret Smith Court, is a retired Australian tennis player and former world No. 1. She is currently a Christian minister in Perth, Western Australia. Court amassed more major titles than any other player in history. In 1970, she became the first woman during the Open era (and the second woman in history after Maureen Connolly) to win the singles Grand Slam (all four major tournaments in the same calendar year). She won 24 of those titles (11 in the Open era), a record that still stands. She also won 19 women's doubles and 21 mixed doubles titles, giving her a record 64 major titles overall. Her all surfaces (hard, clay, grass ...more on Wikipedia
Birthplace: Perth, Australia
Nationality: Australia
Year Turned Pro: 1968
Are they one of the best?