Sports
The Best Tennis Players from Ecuador

Updated June 14, 2019
219 votes
83 voters
10.8k views
8 items
List Rules List contains top Ecuadorian tennis players.
List of the best tennis players from Ecuador, listed by popularity with photos of the players when available. Ecuador has produced some very talented tennis players over the years, including both men and women. These are some of the most talented Ecuadorian tennis players to ever live, so if you're a native of Ecuador and are aspiring to play tennis professionally then these people should be your idols. If you're searching for a particular popular tennis player from Ecuador then you can use the "search" box to find who you're looking for.
The list you're viewing has a variety of players, like Roberto Quiroz and Andrés Gómez, in it.
This list answers the questions, "Who are the greatest Ecuadorian tennis players?" and "Who is the best Ecuadorian tennis player of all time?"
You can click on the names of these legendary tennis players of Ecuador in order to get more information about each one. If you play tennis or just love the sport then use this list of talented Ecuadorian tennis players to find some athletes you haven't heard of before.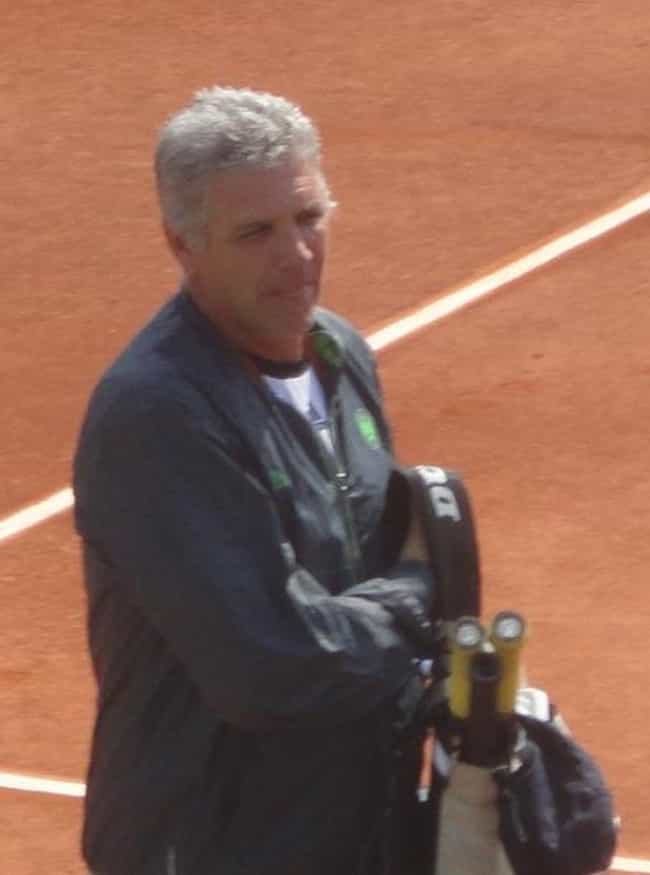 Andrés Gómez Santos (American Spanish: [anˈdɾez ˈɣomes ˈsantos]; born February 27, 1960 in Guayaquil, Ecuador) is an Ecuadorian former professional tennis player. He won the Men's Singles title at the French Open in 1990. His son, Emilio Gómez, is a professional tennis player. His nephew Nicolás Lapentti was also a professional tennis player who reached a world ranking of number 6, and another nephew, Roberto Quiroz, is currently pursuing a career in professional tennis. ...more on Wikipedia
Birthplace: Guayaquil, Ecuador
Nationality: Ecuador
Year Turned Pro: 1979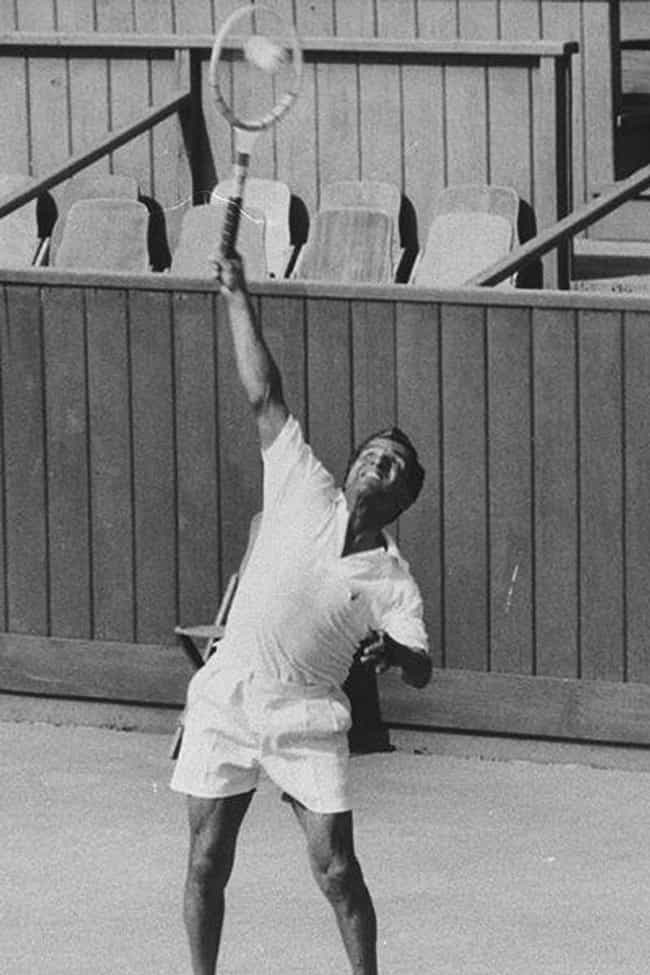 Francisco Olegario Segura (June 20, 1921 – November 18, 2017), better known as Pancho "Segoo" Segura, was a leading tennis player of the 1940s and 1950s, both as an amateur and as a professional. In 1950, 1951, and 1952, as a professional, he was the World No. 1 player in the USPLTA rankings. He was born in Guayaquil, Ecuador, but moved to the United States in the late 1930s and was a citizen of both countries. He is the only player to have won the Cleveland/Forest Hills US Pro and World Pro titles on three different surfaces (which he did consecutively from 1950–1952). Segura's most potent shot was considered to be his double-handed forehand, which Wimbledon champions Jack Kramer and Lew ...more on Wikipedia
Birthplace: Guayaquil, Ecuador
Nationality: United States of America, Ecuador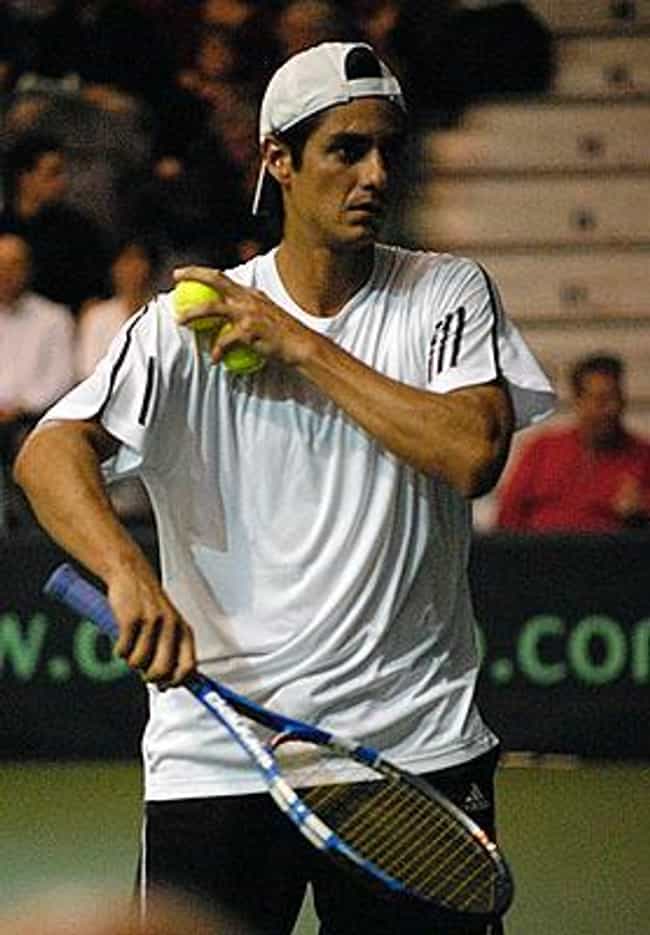 Nicolás Alexander Lapentti Gómez (Spanish pronunciation: [nikoˈlaz laˈpenti]; born 13 August 1976) is a former professional tennis player from Ecuador. His brothers, Giovanni and Leonardo, uncle Andrés, and cousins Roberto and Emilio also are or were on the pro circuit. ...more on Wikipedia
Birthplace: Guayaquil, Ecuador
Nationality: Ecuador
Year Turned Pro: 1995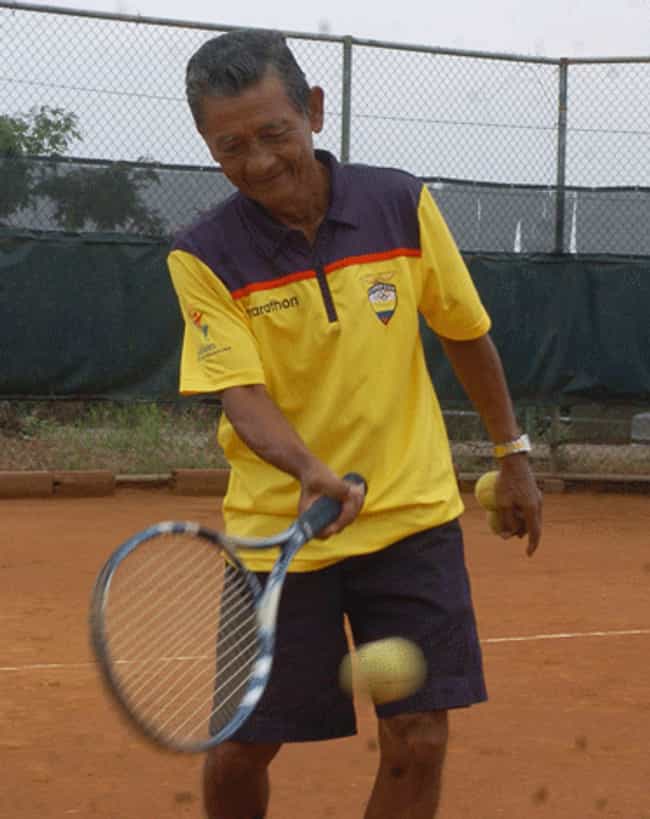 Miguel Olvera (born November 14, 1939 in Salitre Canton, Ecuador) was a tennis player in the 1960s and 1970s, playing for Ecuador.In 1960, as an unseeded player, he won the singles title at the Cincinnati Masters. He remains to this day the only unseeded player ever to win the singles title in Cincinnati. (The tournament began in 1899 and seeding began in 1927.) In 1967 in Guayaquil, Ecuador, Olvera and teammate Pancho Guzmán led the Ecuadorian Davis Cup to a stunning upset of the mighty United States Davis Cup team. After American Cliff Richey defeated Guzmán in the first singles match, Olvera, then 26 years old, faced Arthur Ashe in the second singles match. Ashe had never lost a set in ...more on Wikipedia
Nationality: Ecuador