Sports
The Best Tennis Players from the United States

26.6k votes
1.1k voters
119.1k views
75 items
List Rules Vote up the most consistently excellent American tennis players.
This is a list of the best tennis players from United States, ranked by popularity, with photos of the players when available. The United States has produced some very talented tennis players over the years, including both American female tennis players and American male tennis players. These are some of the most talented American tennis players to ever live, so if you're an American who aspires to play tennis professionally, these top US tennis players may be your idols. If you're searching for a particular popular tennis player from United States then you can use the "search" box to find who you're looking for.
This list has a variety of top American tennis players, like Pete Sampras and Serena Williams. Featuring female tennis players, male tennis players, former champions, retired greats, and more, this list has it all.
This list answers the questions, "Who are the greatest American tennis players?" and "Who is the best American tennis player of all time?"
You can click on the names of these legendary tennis players of United States in order to get more information about each one. If you play tennis or just love the sport then use this list of talented American tennis players to find some athletes you haven't heard of before.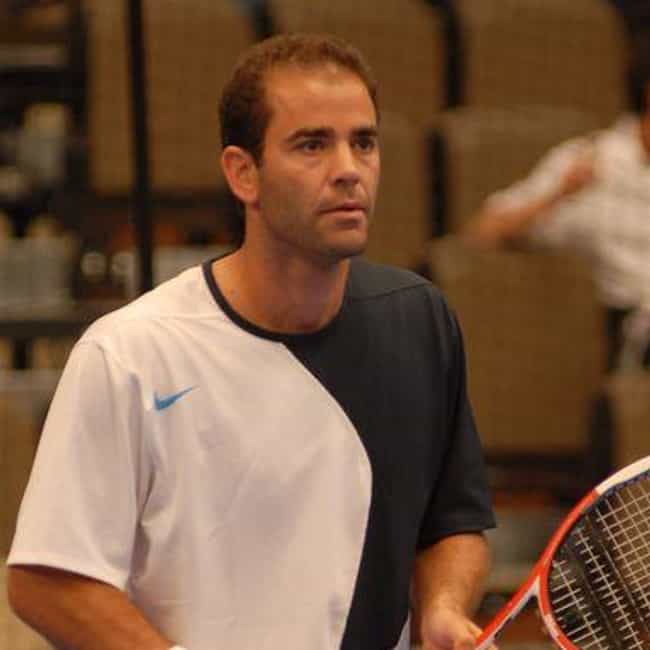 Pete Sampras (born August 12, 1971) is an American former professional tennis player. A right-handed player with a single-handed backhand, his precise and powerful serve earned him the nickname "Pistol Pete". His professional career began in 1988 and ended at the 2002 US Open, which he won, defeating rival Andre Agassi in the final. Sampras held the all-time record of seven Wimbledon Men's Singles titles with William Renshaw until 2017 when Roger Federer won his 8th title. Sampras also won five US Open titles, a joint Open-era record shared by Roger Federer and Jimmy Connors, and two Australian Open titles. His 14 Grand Slam titles were a record, surpassed when Federer won his 15th ...more on Wikipedia
Birthplace: Potomac, Maryland
Nationality: United States of America
Year Turned Pro: 1988

Are they one of the best?
see more on Pete Sampras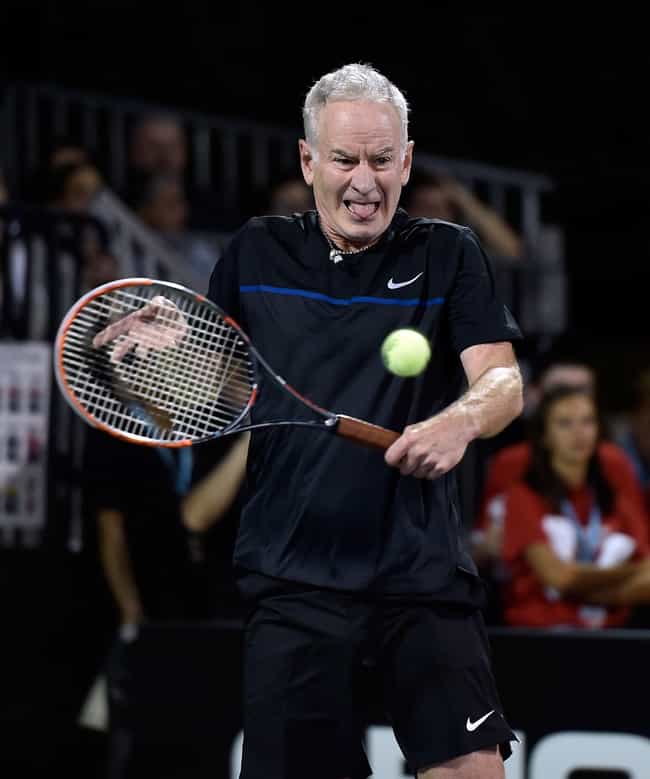 John Patrick McEnroe Jr. (born February 16, 1959) is an American retired tennis player. He was known for his shot-making artistry and volleying skills, and for confrontational on-court behavior that frequently landed him in trouble with umpires and tennis authorities. McEnroe attained the No. 1 ranking in both singles and doubles, finishing his career with 77 singles and 78 doubles titles; this remains the highest men's combined total of the Open Era. He won seven Grand Slam singles titles, four at the US Open and three at Wimbledon, and nine men's Grand Slam doubles titles. His singles match record of 82–3 in 1984 remains the best single season win rate of the Open Era. McEnroe also ...more on Wikipedia
Birthplace: Wiesbaden, Germany
Nationality: United States of America

Are they one of the best?
see more on John McEnroe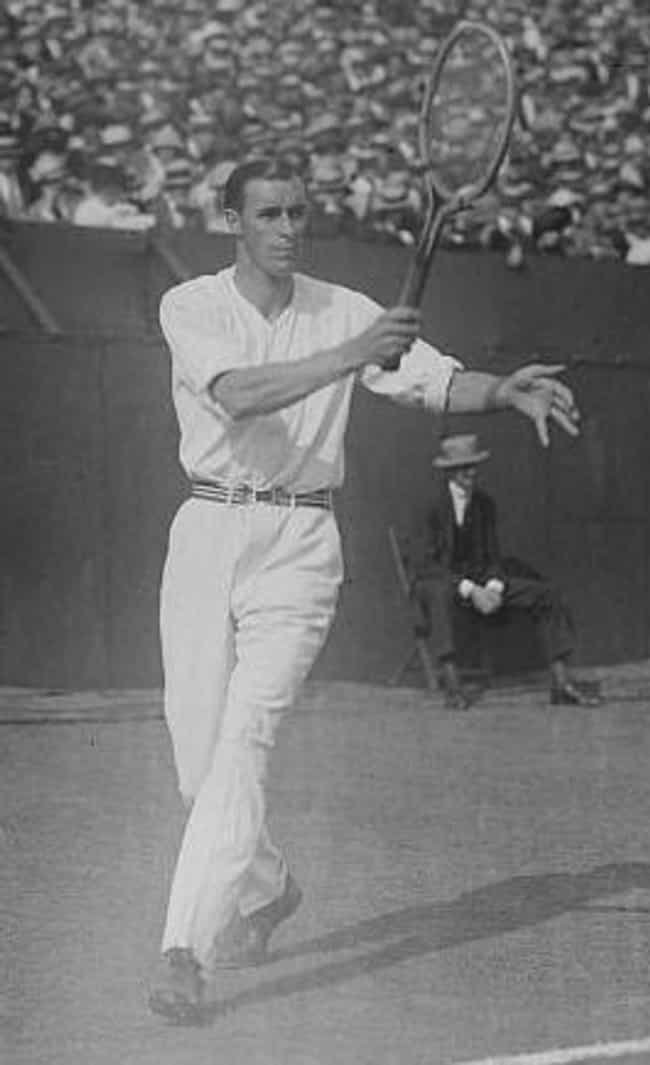 William Tatem Tilden II (February 10, 1893 – June 5, 1953), nicknamed "Big Bill," was an American male tennis player. He is often considered one of the greatest tennis players of all time. Tilden was the World No. 1 player for six years from 1920 through 1925. He won 15 Major singles titles including ten Grand Slam events, one World Hard Court Championships and four professional majors. He was the first American to win Wimbledon in 1920. He also won a record seven U.S. Championships titles (shared with Richard Sears and Bill Larned). Tilden dominated the world of international tennis in the first half of the 1920s, and during his 18-year amateur period of 1912–29, won 138 of 192 tournaments. ...more on Wikipedia
Birthplace: Germantown, Philadelphia, Pennsylvania
Nationality: United States of America

Are they one of the best?
see more on Bill Tilden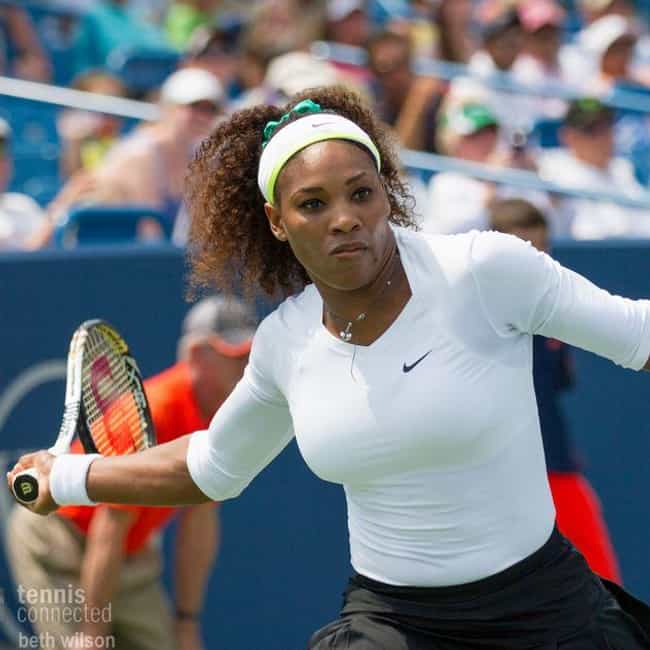 Serena Jameka Williams (born September 26, 1981) is an American professional tennis player and former world No. 1. The Women's Tennis Association (WTA) ranked her world No. 1 in singles on eight separate occasions between 2002 and 2017. She reached the No. 1 ranking for the first time on July 8, 2002. On her sixth occasion, she held the ranking for 186 consecutive weeks, tying the record set by Steffi Graf. In total, she has been No. 1 for 319 weeks, which ranks third in the Open Era among female players behind Graf and Martina Navratilova. Williams holds the most Grand Slam titles in singles, doubles, and mixed doubles combined among active players. Her 39 major titles puts her joint-third ...more on Wikipedia
Birthplace: Saginaw, Michigan, United States of America
Nationality: United States of America
Year Turned Pro: 1995

Are they one of the best?
see more on Serena Williams