Weird History
Famous Widows Who Fell For Another Member Of Their Husband's Family

Historically, when a woman's husband died, more often than not, she'd be married off again for alliance purposes (if you were rich) or to make sure she had someone else to take care of her and any children she might have. In the case of royals throughout the ages, you might be forcibly married to a relative, either someone who was kin to you, kin to your late husband, or both! Thanks to such stories, we now have tons of examples of widows who married someone in their late husband's family.
This phenomenon isn't just historical, however. In 2017, ex-Vice President Joe Biden's widowed daughter-in-law, Hallie Biden, started dating her late husband's brother Hunter. But widows who remarried in the same family more often popped up in ancient and medieval history. The prime example of levirate marriage in history (that is, a man marrying his dead brother's widow) is Henry VIII's troubled marriage to his first bride, Catherine of Aragon. This was actually illegal in England until 1907!
Also, check out Anne of Brittany, two-time Queen of France who was forcibly wed to two cousin-kings (both of whom were her own relatives!). And then there's Mary of Teck, grandmother of Queen Elizabeth II of the United Kingdom, who was engaged to one British prince, but married his brother after her fiancé died. Then and now, the public was intrigued by famous widows who married into the same family twice.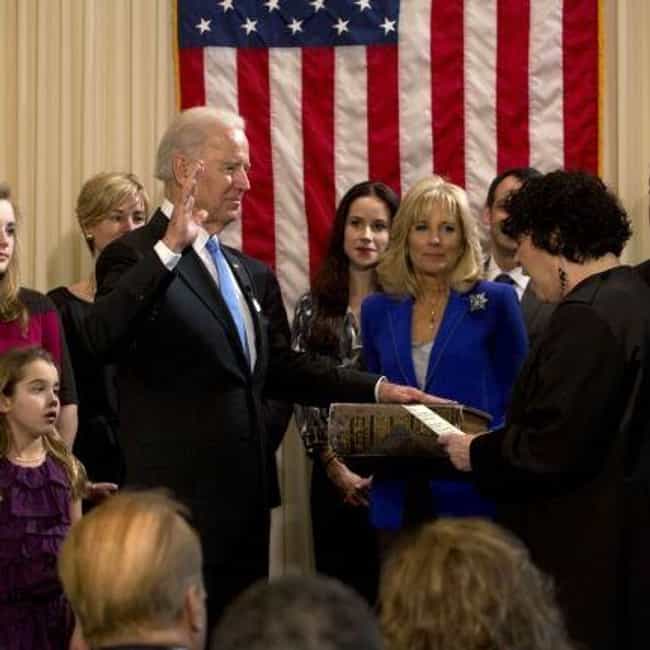 A modern celeb-cestuous relationship hit the headlines in 2017, courtesy of former Vice President Joe Biden's daughter-in-law, Hallie Biden. Tragically widowed after her husband, Beau, died of brain cancer in 2015, Hallie eventually grew closer to her brother-in-law, Hunter Biden. Complicating things, Hunter was already married to wife Kathleen, a pal of Hallie's... and Hallie had two kids with Beau, daughter Natalie and son Hunter (obviously named for his uncle).
Currently, Hunter and Kathleen are in the middle of a rocky divorce, while he dates his widowed sister-in-law.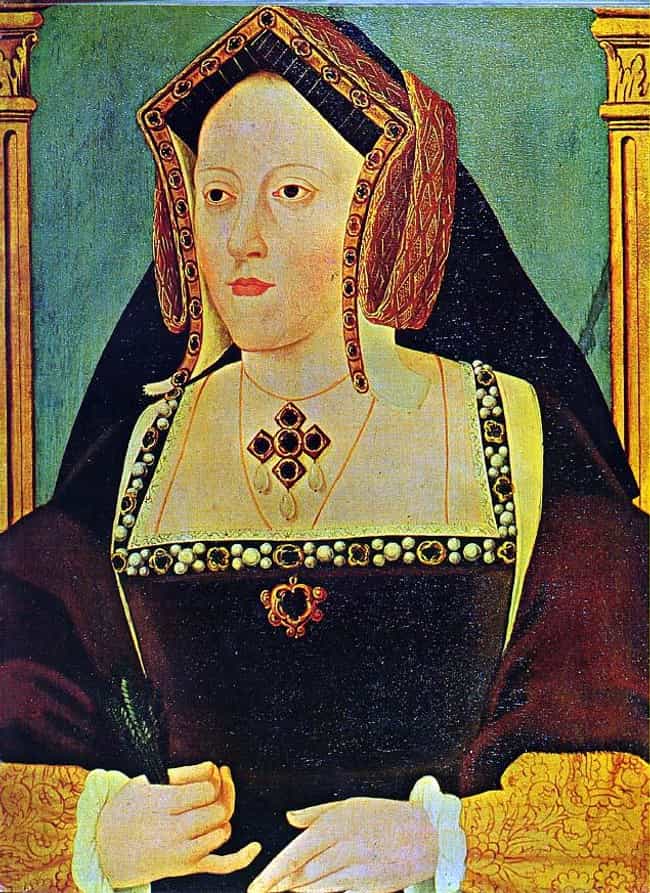 The best-known widow who married into her hubby's family again is probably Catherine of Aragon, tied to two Tudors. This Spanish princess first married Arthur, Prince of Wales - the eldest son and heir of Henry VII and Elizabeth of York, who united a warring royal clan after the Wars of the Roses - in 1501. Sickly, Arthur died the next year; Catherine then got engaged to his little brother, Henry, but they didn't get a papal dispensation to wed for years.
The two remained happy for a few years, but relations soured once Catherine couldn't give him a male heir (the scion of a new dynasty who had stopped internecine warfare, Henry wanted to keep the succession peaceful). The Catholic Church refused to give Henry the annulment he wanted to wed his new lady love, Anne Boleyn, so Henry broke off and named himself head of the new Church of England, so he could declare his own marriage null and void. Catherine maintained she was still the real queen until the day she died in 1536.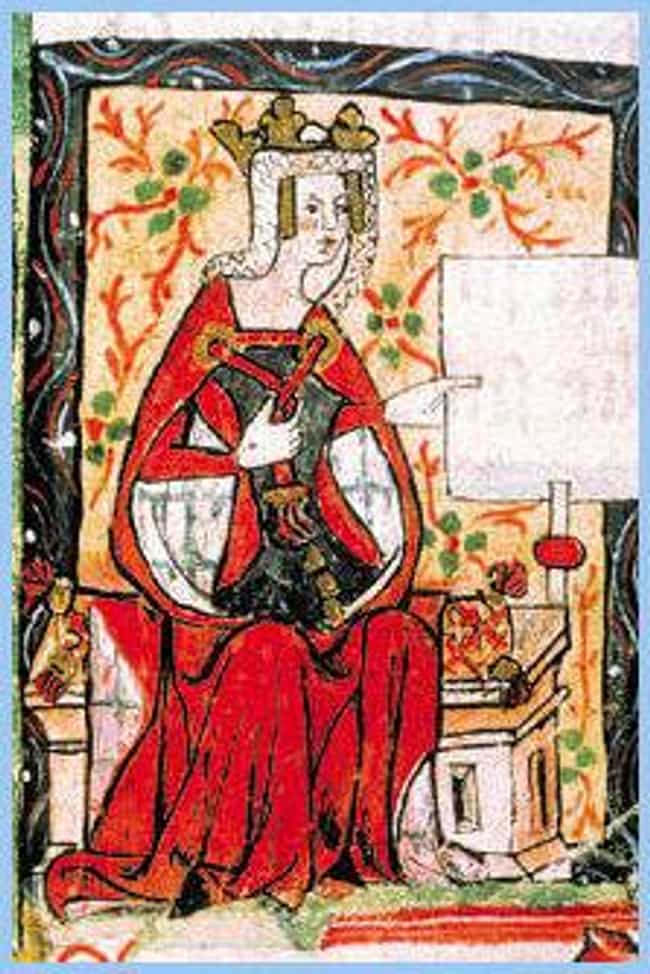 Matilda, "Lady of the English," was rightfully the first female ruler of Norman England, but she never got her just desserts. Why? Her cousin Stephen, who became king in her place, for starters. But she also got married twice: first, to the much-older Henry V, Holy Roman Emperor, and second, to her own cousin, the younger Geoffrey V, Count of Anjou (in France). Geoffrey and Matilda were both fourth and fifth cousins and had three boys, including the future Henry II, king of England.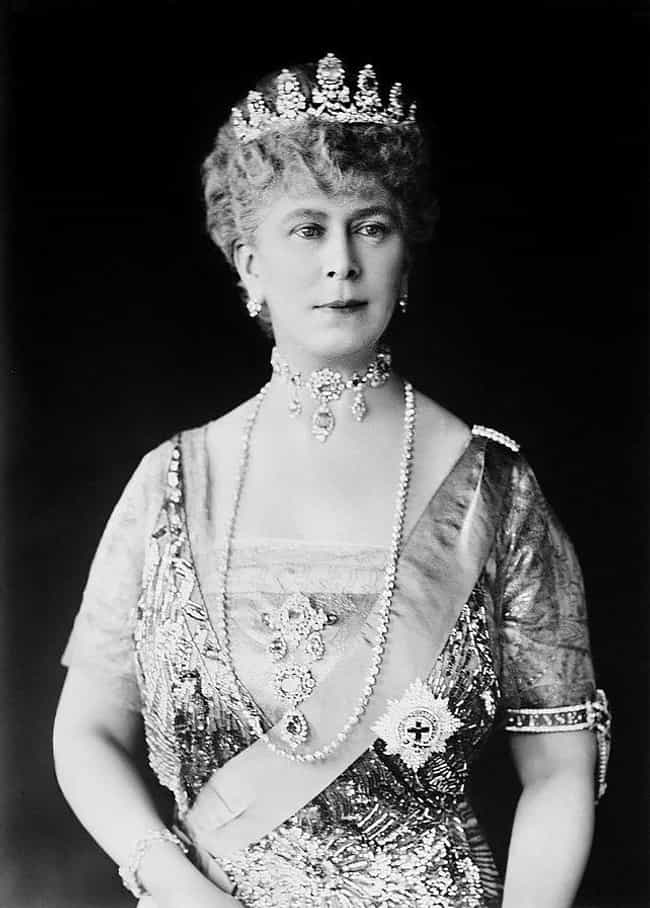 Here's one example of levirate marriage playing into modern history. Meet Mary of Teck, a minor German princess who was engaged to Queen Victoria's grandson and heir, Prince Albert Victor, Duke of Clarence and Avondale. Better known as "Eddy," the prince was a bit of a do-nothing, but the royal lineage had to be continued, so he was betrothed to the staid, responsible Victoria Mary (AKA "May").
When Eddy died young from pneumonia in 1892, all eyes went to his younger brother, Prince George. The sailor prince would have to marry, and Queen Victoria saw no reason why George and May wouldn't make a good pair. He'd been in love with his first cousin Marie of Edinburgh (later Queen of Romania), but he eventually turned to his late brother's future bride as the family prodded them in that direction. Eventually, May did become queen as the bride of the future King George V - and her granddaughter, Queen Elizabeth, still sits on the throne today!