Anime Underground
The Most Blatant Fan Service Moments On One Piece

28.9k votes
5.6k voters
166.7k views
15 items
List Rules Vote up the fan service that made you groan, and maybe even moan.
One Piece is a lengthy pirate epic filled with glorious adventure, heartbreaking tales of the Straw Hats' journey across the seven seas, and, last but not least, loads of fan service. If you're unfamiliar with what exactly the term "fan service" means, you might be able to guess what it is just by the terminology itself.
Whenever a show like One Piece does something explicitly to get a rise out of the viewer, such as when Nami or Nico Robin are in the middle of a conversation and their boobs inexplicably jiggle, it's 100% fan service. Here, you'll find prime moments of obvious One Piece fan service made for your viewing pleasure. Now, you can fondly reminisce about all those times where the Luffy and Nami fan service in One Piece got so in-your-face you almost stopped caring whether or not they ever actually find the One Piece treasure. While the fan service in One Piece is usually quite blatant, that doesn't mean it's not fun.
When Nami And Robin Play Volleyball, The Ball Isn't The Only Thing Bouncing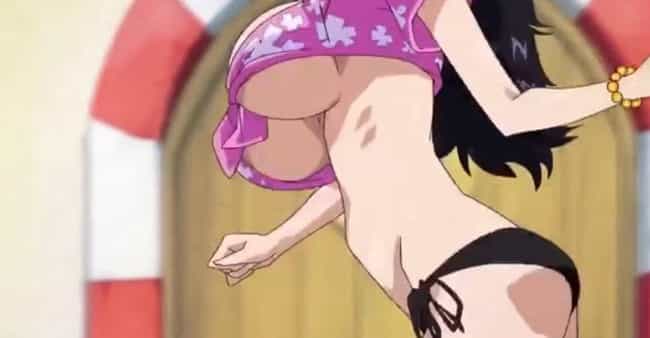 Are you groaning?
Nami And Robin's Breasts Grew Phenomonenly After The Time Skip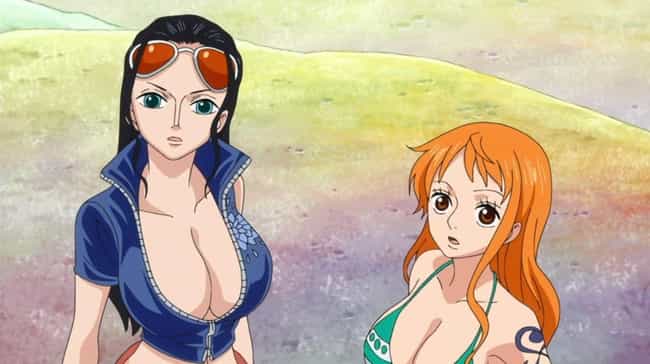 Are you groaning?
Absalom Sneaks In And Spys On Nami In The Shower, Giving The Viewer An Entire Compilation Of Her Stripping And Bathing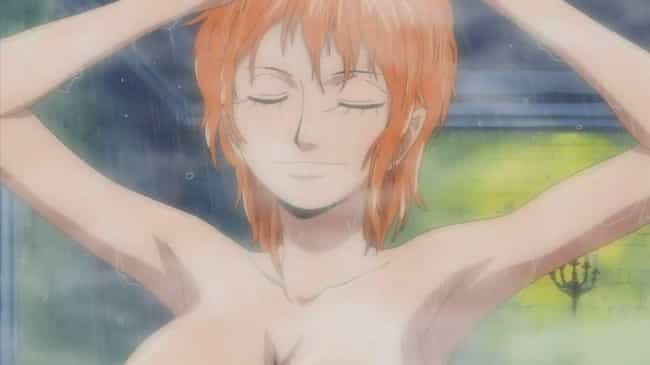 Are you groaning?
Nami's Bathing Suit Scene In The Glorious Island Episode Is A Montage Of Boob And Crotch Shots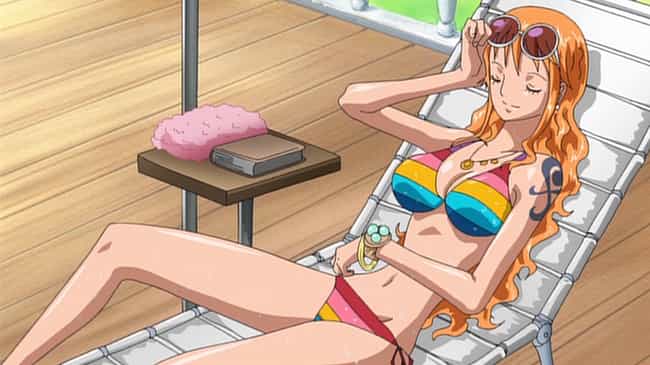 Are you groaning?